Computers have greatly changed the way we learn and interact with others. Online courses and video broadcasts are a wonderful way to explore new ideas, learn new skills, or learn more about a particular topic. Some universities offer entire courses of lectures and resources, and they are free.
Log on from your home computer and watch a demonstration of CAD software, listen to prominent architects discuss sustainable development, or watch the construction of a geodesic dome.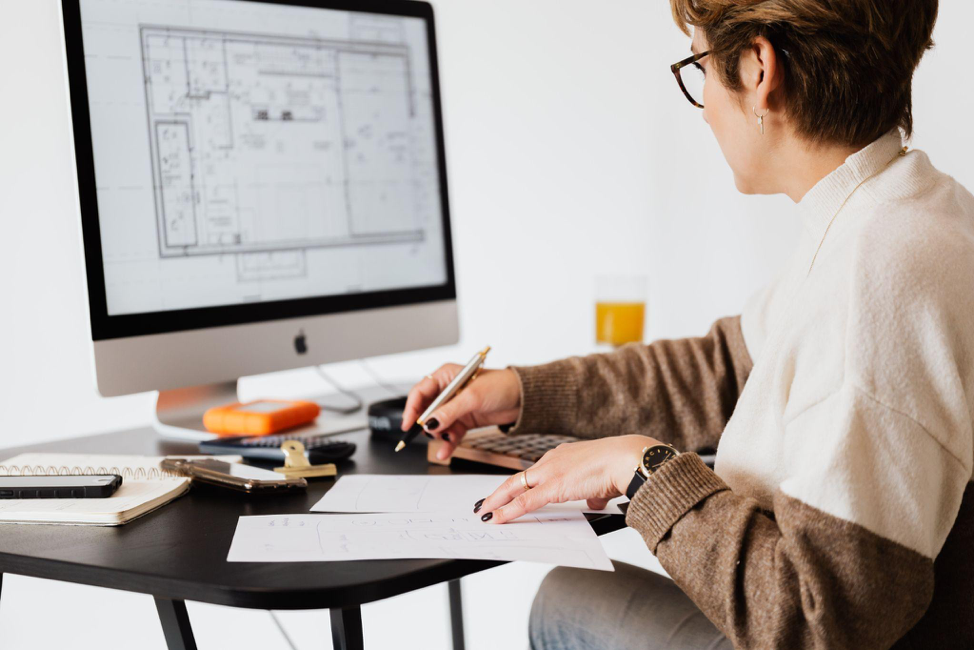 6 TIPS FOR STUDYING ARCHITECTURE REMOTELY 
Architecture is a profession that requires hands-on experience. It goes beyond writing books, creating desks, and solving equations. The complexities are challenging but achievable! If you are among those who want to prepare for a virtual architecture course, this article is a useful guide for you.  Read on and enjoy!
1. Finding Available Resources
There are many resources available on the Internet, not only your university's portal and library resources but also other websites that offer guidance and information for your studies. Find out what is available and how these resources can help you in your studies.
Currently, many libraries are closed and you cannot borrow books. However, most libraries are doing everything they can to provide digital content and other resources. Talk to your subject librarian and find out what they are doing for your course.
2. Get Up to Speed
This includes knowing when assignments are due when online classes are, and when important deadlines are. Use an online calendar or reminder system so you don't miss anything. For me, Wanderlust is a useful app that helps to organize important notes and tasks. It is a great tool to help you be productive and keep track of important tasks!
Keep an eye on all university or college online portals and check them daily for new news, information, etc.
Distance learning can be fun, but it also comes with some risk of exposure to cybercriminals, which is why you need a tool to protect you. VeePN is one such tool that can mask your IP address and keep you anonymous in the eyes of hackers. It has VPN servers in Canada and other countries around the world to protect your online identity.
3. Ask Questions
In these challenging times, things change often, and sometimes it is difficult to keep up to date. Don't be afraid to ask questions, regardless of the topic. If you don't understand a task or are unsure about something very specific, be sure to ask.
The last thing you want is to fall behind because you misinterpreted a task but didn't dare to ask. Be open and honest, and in most cases, others will think the same thing!
4. Maintain contact with faculty and other students.
An important part of studying architecture is exchanging ideas with fellow students and faculty. Discussions are important. Be sure to stay in touch with other students in your course and discuss projects, drawings and ideas.
5. Give Yourself a Schedule
Depending on the format of the distance learning course, it is unlikely that you will be reminded every day what time classes are or when assignments are due. Be sure to jot down the day's and week's assignments so you know where you stand.
As I mentioned, I use wanderlust. However other great apps are available to help you organize your schedule and tasks so you don't lose track of them. This way you will always be up to date and know what is going to happen.
6. Avoid Distractions
The best thing you can do is create a space dedicated entirely to studying. This will help you focus if you have room to work and help you disconnect when you need some rest.
Don't stay in your casual clothes all day! Get up, dress, and eat breakfast like you're going to campus; this will help you feel more active and ready to tackle the day's tasks. If you stay in your casual clothes, you may be tempted to lie on the couch and watch the latest show on Netflix.
CONCLUSION
Technology has allowed students to interact with other students, which has led to the emergence of online forums. Opportunities to study architecture online are growing every day. Taking an online architecture course is not an easy task, but it is possible. The tips above will help you turn this nightmare into a reality, and make your architecture studying effective.