King + King Summer Bootcamp Sets Interns Up for Career Success
When it comes to transitioning an entire office to Vectorworks software, decision makers are bound to wonder about the best ways to make the switch. There's certainly a lot to consider when moving an office to a new software program.
However, we've said it before, and we'll say it again — switching to Vectorworks is a smart investment that yields excellent returns. Plus, the skills you've acquired from using other software programs will undeniably transfer over. In other words, you're not starting from scratch.
To give you some insight, let's take a closer look at how King + King Architects successfully onboards their interns to Vectorworks software each summer. Their approach ensures that these interns feel confident in designing and drawing with the tool within just one week.
How King + King Architects Trains Their Summer Interns
King + King Architects understands the importance of cultivating in-house talent. With dozens of Vectorworks licenses at their disposal, the firm takes proactive measures to ensure that their interns are well-trained and equipped to handle the demands of the industry.
To accomplish this, the firm conducts atraining  "boot camp" program each summer. Spanning one week, this program provides interns with an opportunity to enhance their skills and understanding of Vectorworks and the architectural profession.
Initially, Vectorworks staff assisted in providing the training for the boot camp. Nowadays, as Vectorworks training resources have grown more robust, King + King conducts the training program in house. Michael Groves of the Customer Success team at Vectorworks set up a learning path through Vectorworks University, which is administered by King + King.
[EXPLORE VECTORWORKS UNIVERSITY]
The learning path covers the basics necessary to be successful with Vectorworks, plus dives into more advanced topics like collaboration and getting started with BIM.
"The Vectorworks team has been, and continues to be, a valuable partner with training and development initiatives for our staff and accepting feedback for the positive evolution of their software tool," said Kirk Narburgh, CEO and managing partner of King + King.
What Happens After the Boot Camp?
Following the boot camp program, interns begin working on various tasks with teams on actual King + King projects. It speaks to the quality of the training program and the firm's administration that interns can begin on real projects after just one week.
It's clear that King + King remains invested in the success of their interns. The firm conducts daily/weekly check-ins throughout the summer, allowing interns to seek guidance and address any concerns they may have encountered during their projects. Check-ins are conducted with each intern's assigned mentor and with their project teams.
From there, the King + King interns have a valuable kickstart to their design careers. Many internships often result in full-time jobs.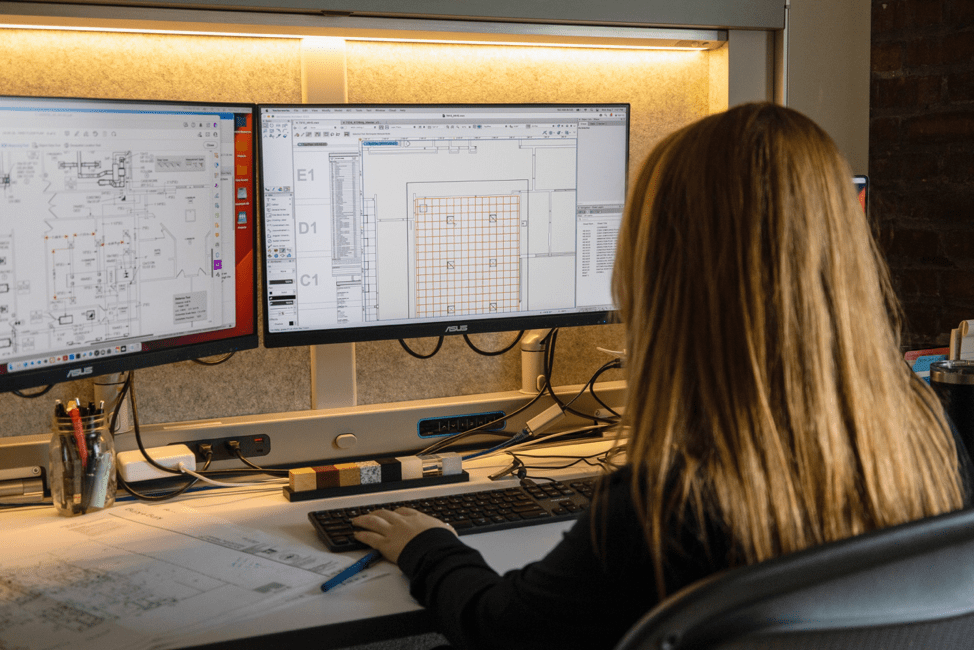 Give Your Design Career A Kickstart
If you're looking to boost your design skills and set yourself up for long-term career success, becoming a Vectorworks veteran is a valuable step to take.
As King + King discovered, you can upskill with Vectorworks without having to leave your desk. Check out Vectorworks University's certifications, which allow you to turn study time into real career momentum. Learn more about getting your certification here.
*Images courtesy of King + King Architects.