Main Architects: TIENO Architects
Location: Vantaa, Finland
Scale: 7.900 m2, 117 apartments
"The wining competition entry 'Bosco' is a many-sided city block with a brave and sculptural volume that incorporates diverse and inspirational use of timber as well as various solutions for the balconies. Competition entry advances versatile use of the wood and raises the credibility of timber building in urban setting. In competition entry 'Bosco' the designers have paid a very careful attention to creating a safe environment for transition, studying the lighting conditions and designing a verdant and community friendly courtyard." says the district architect and judge of the competition.
---
Aeiral View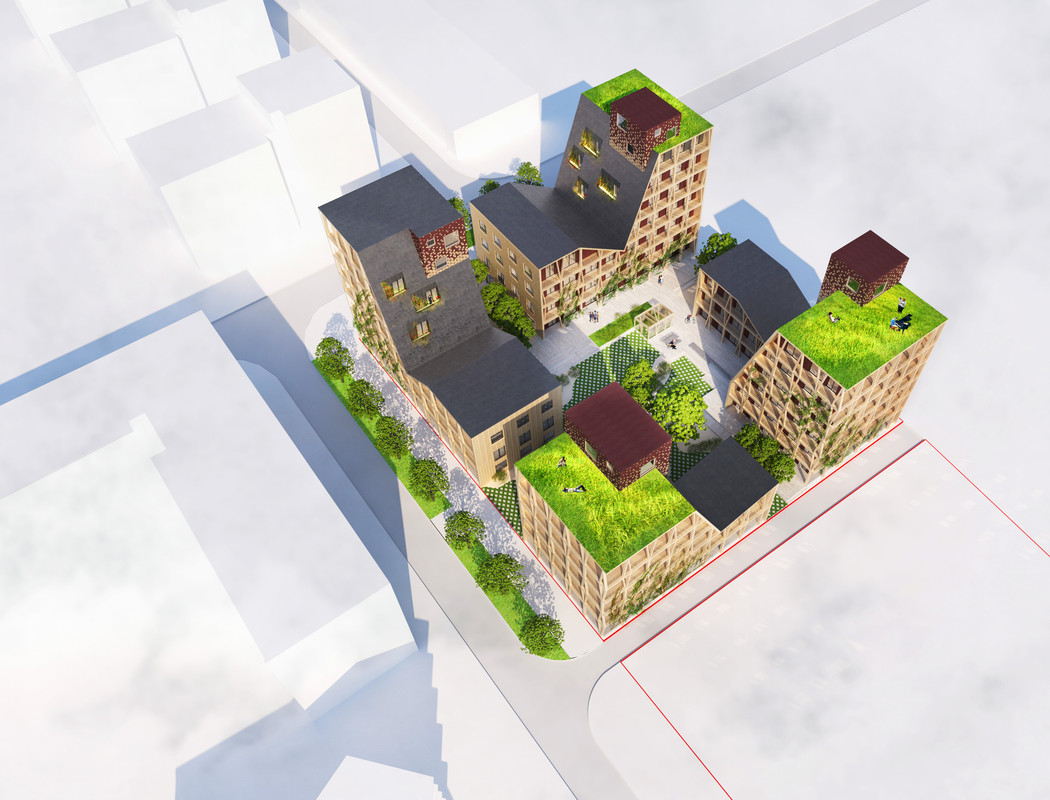 ---
Concept Diagrams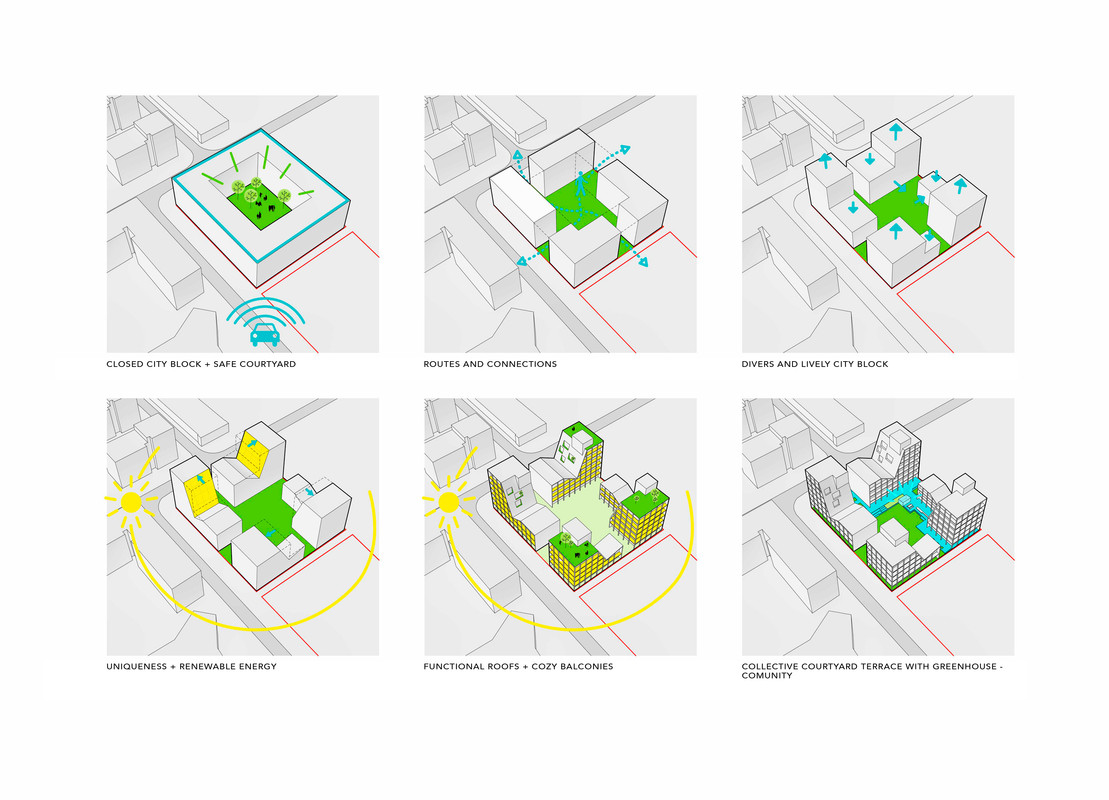 The architecture of Bosco city block is unique and recognizable. It forms a well-articulated and homogenous ensemble through the simple and clear form language, which naturally emerges from the structural solutions. The strength of architectural concept lies in the vibrant volumes defined by the dynamic rooflines combined with the unique balcony facade where the load bearing structure plays the aesthetic role it deserves. The clever use of wooden cladding in elevations brings playful yet prominent appearance to the buildings.
---
Elevation Typology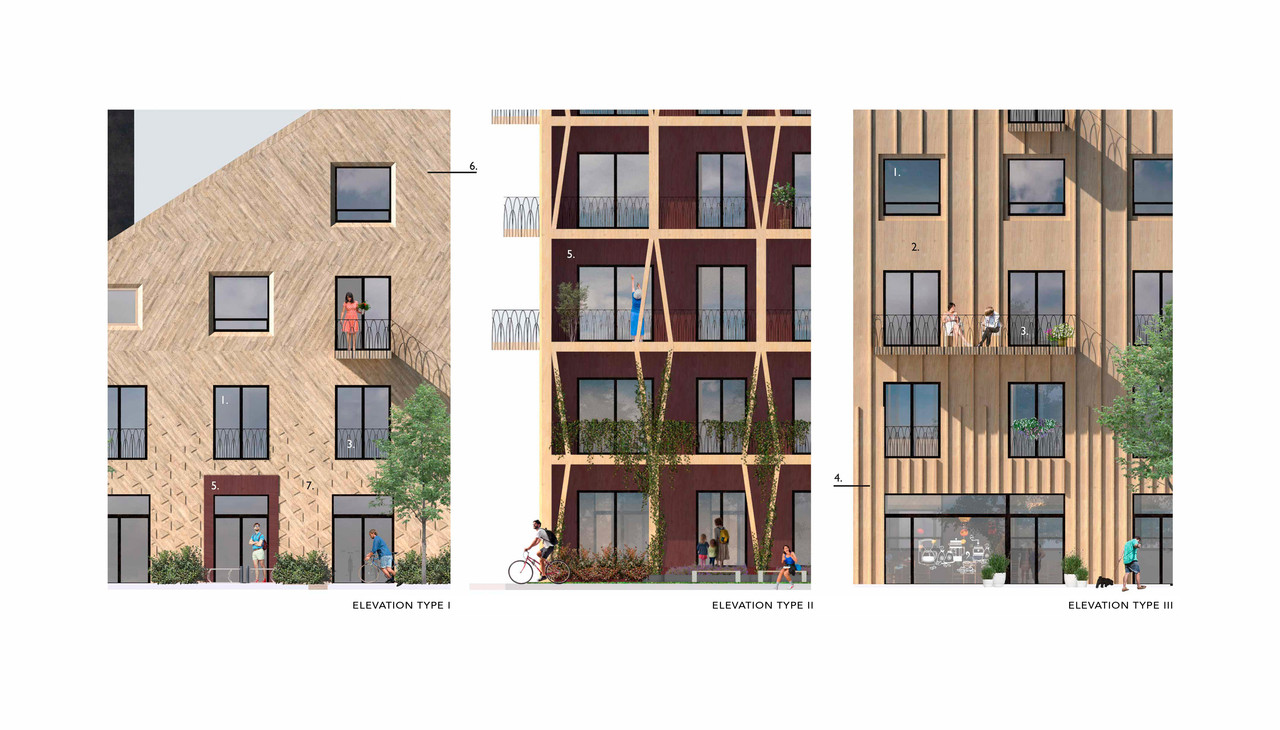 ---
Ground Floor Plan
---
Interior View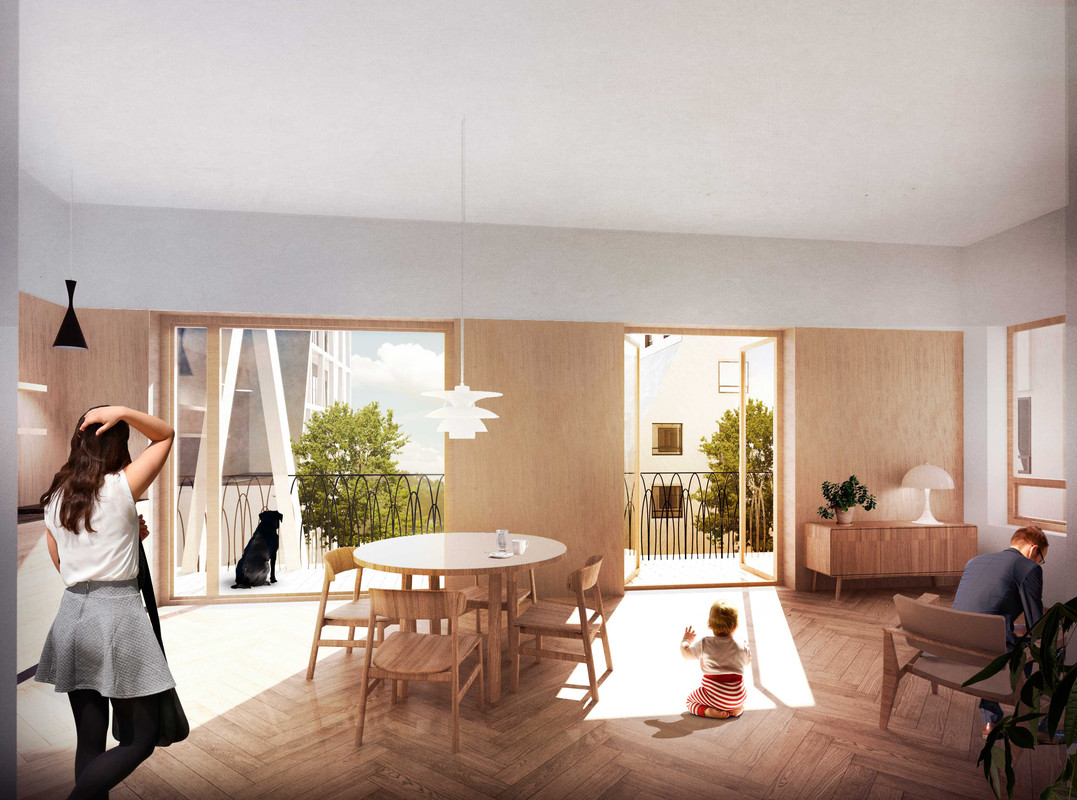 The city block consists from wide variety of different apartment types for various residents and their changing life conditions. Within 117 apartments one can find from one to five room apartments, two-story apartments as well as row house type apartments that will help create a healthy and versatile community. Most of the common spaces are located on the ground floor, facing the yard and the terrace that provides an informal meeting place for all the residents. Sauna is naturally part of the courtyard, emphasizing the importance of community, but the real 'heart' of the courtyard is the greenhouse that works also as a summer kitchen. A small amount of commercial and service spaces are located in the ground floor along the main street.
---
Landscape Concept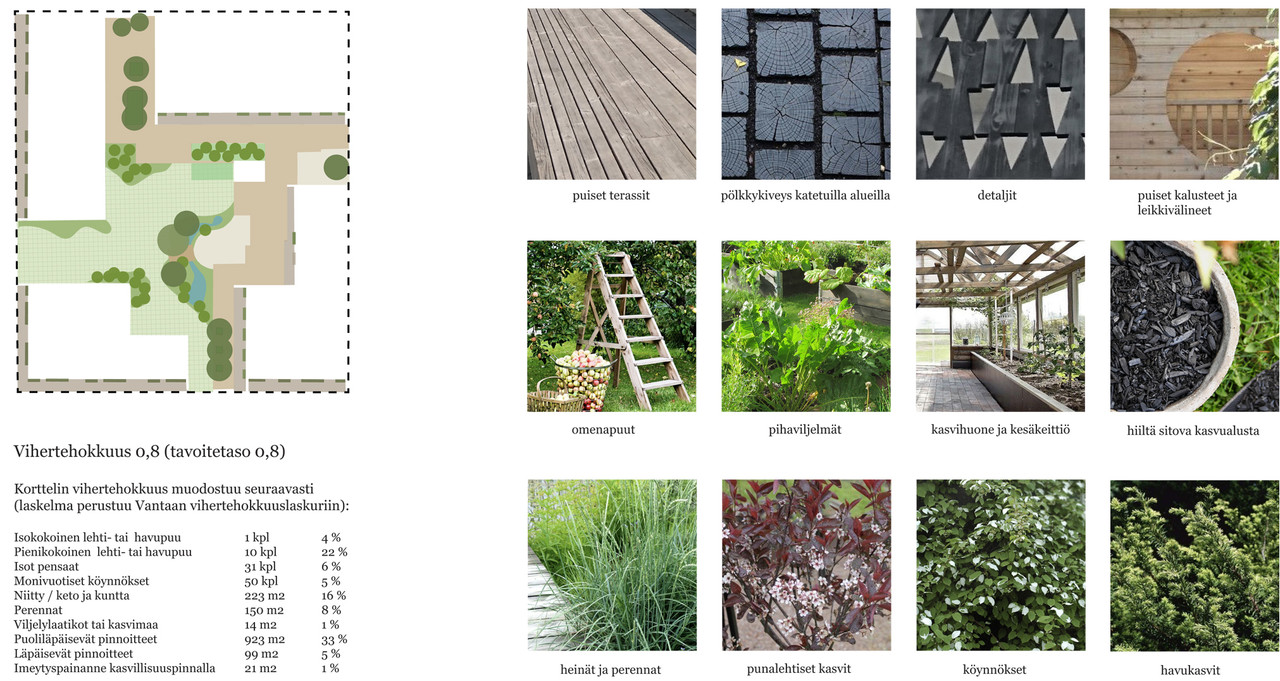 ---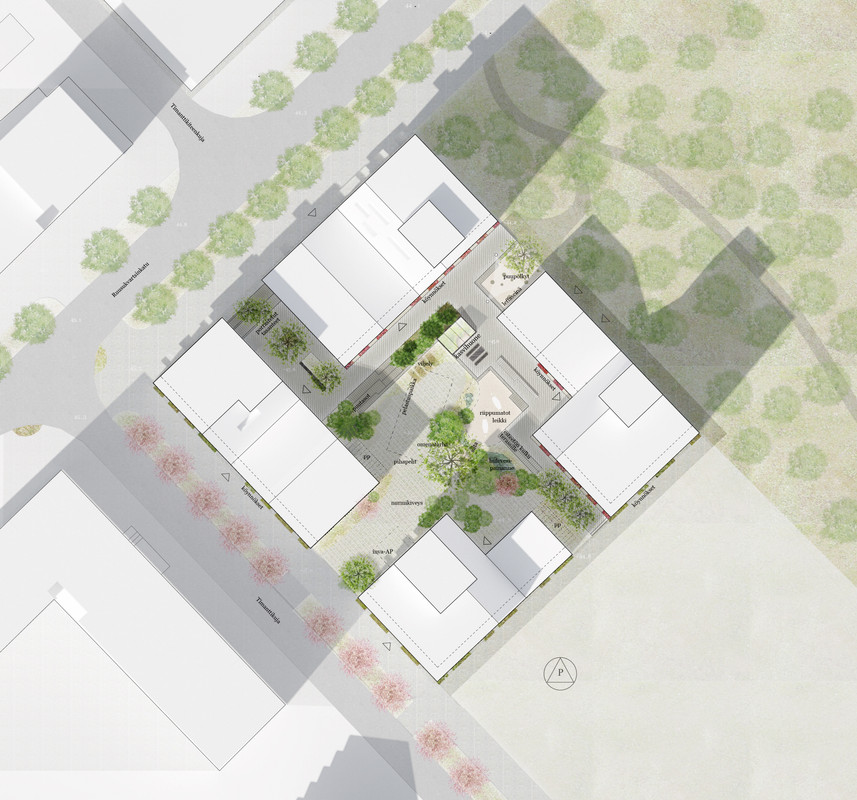 Wood creates a warm ambience in the courtyard and material is also pleasant to touch. Wood is also used in courtyard furniture and terrace that makes it comfortable to use even bare foot. Naturally aging grey wood is accompanied by the vegetation that brings color and appearance to the living environment throughout the year.
---
Main Street Elevation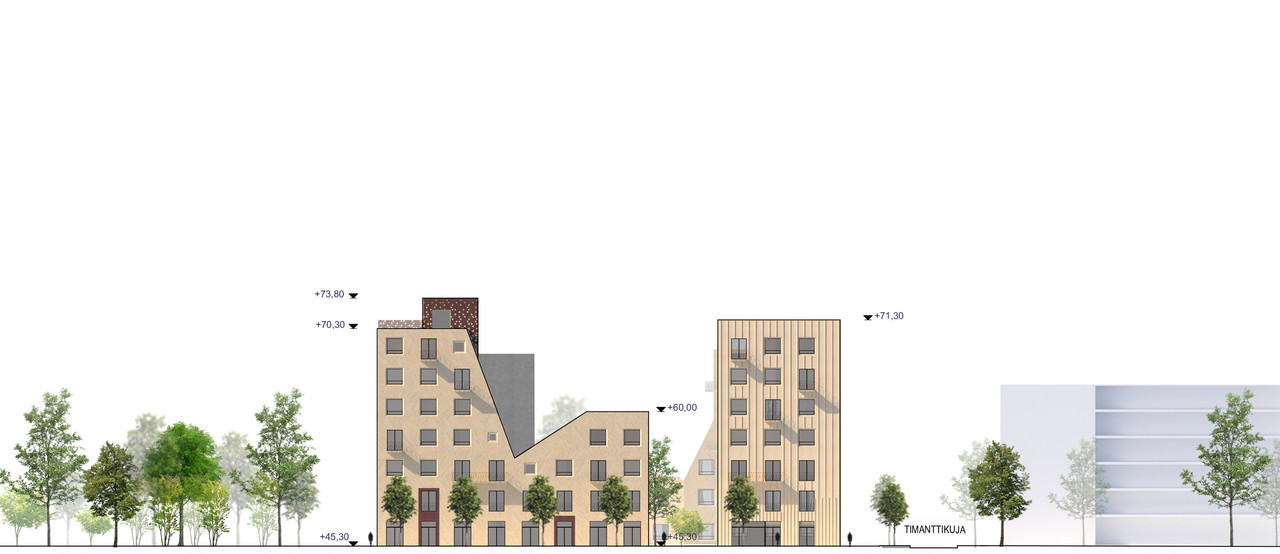 ---
Section Through City Block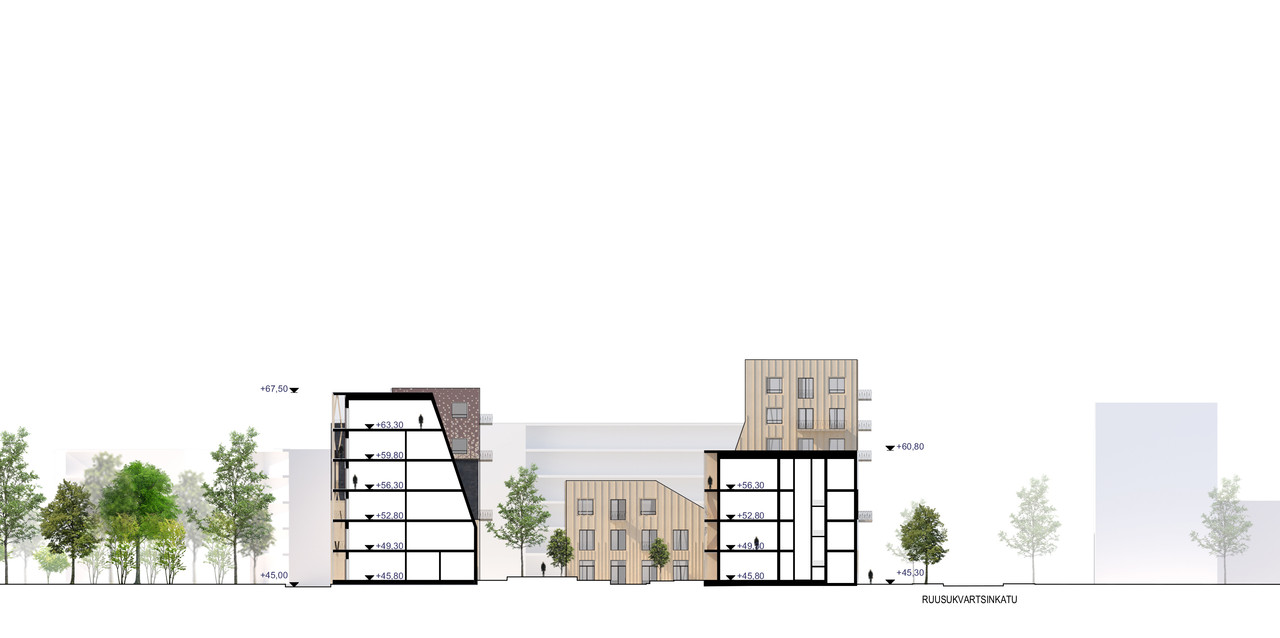 ---
Side Elevation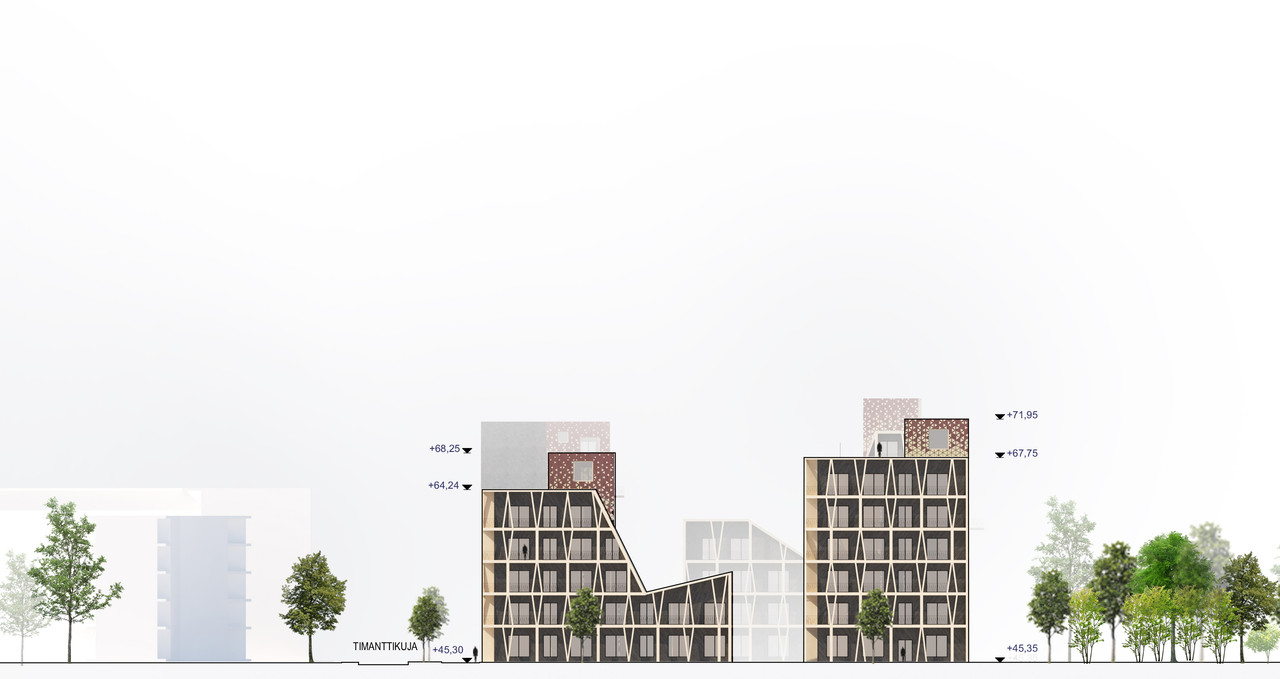 Bosco city block is ecological by its nature. The load bearing structure is from LVL wood and wall structure is totally plastic and toxic free. Steeply pitched roofs allow to benefit from solar energy, but south facing balconies protects from overheating in summer. The green roofs together with reservoirs integrated in courtyard helps to manage rainwater.
---
Site Plan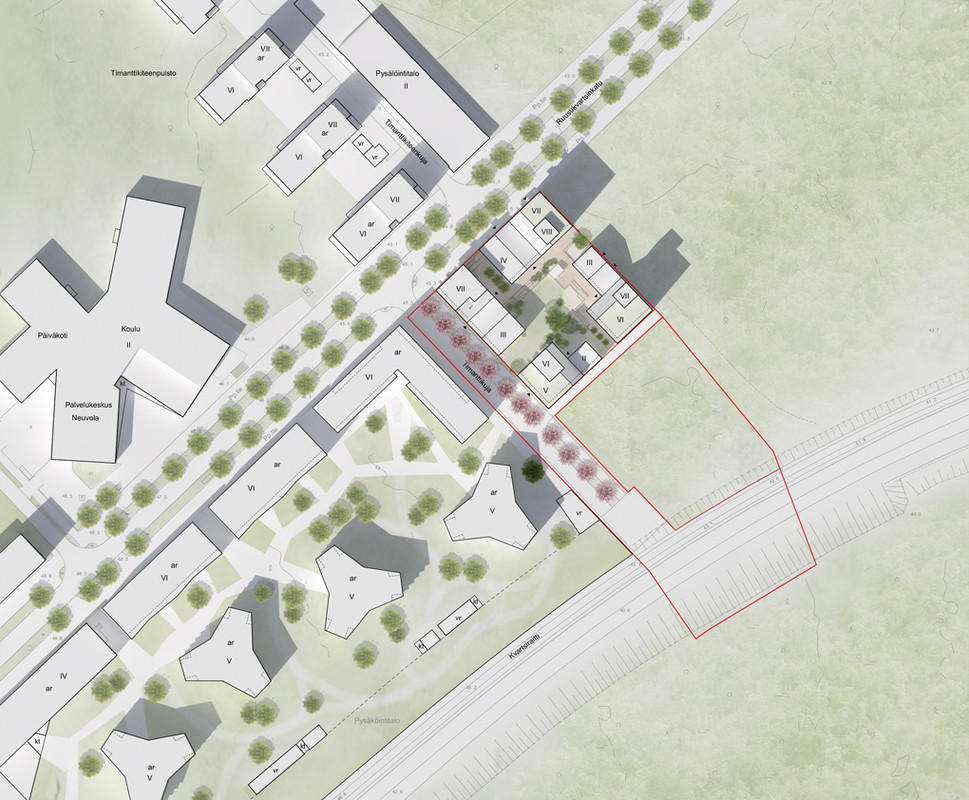 ---
Street View 1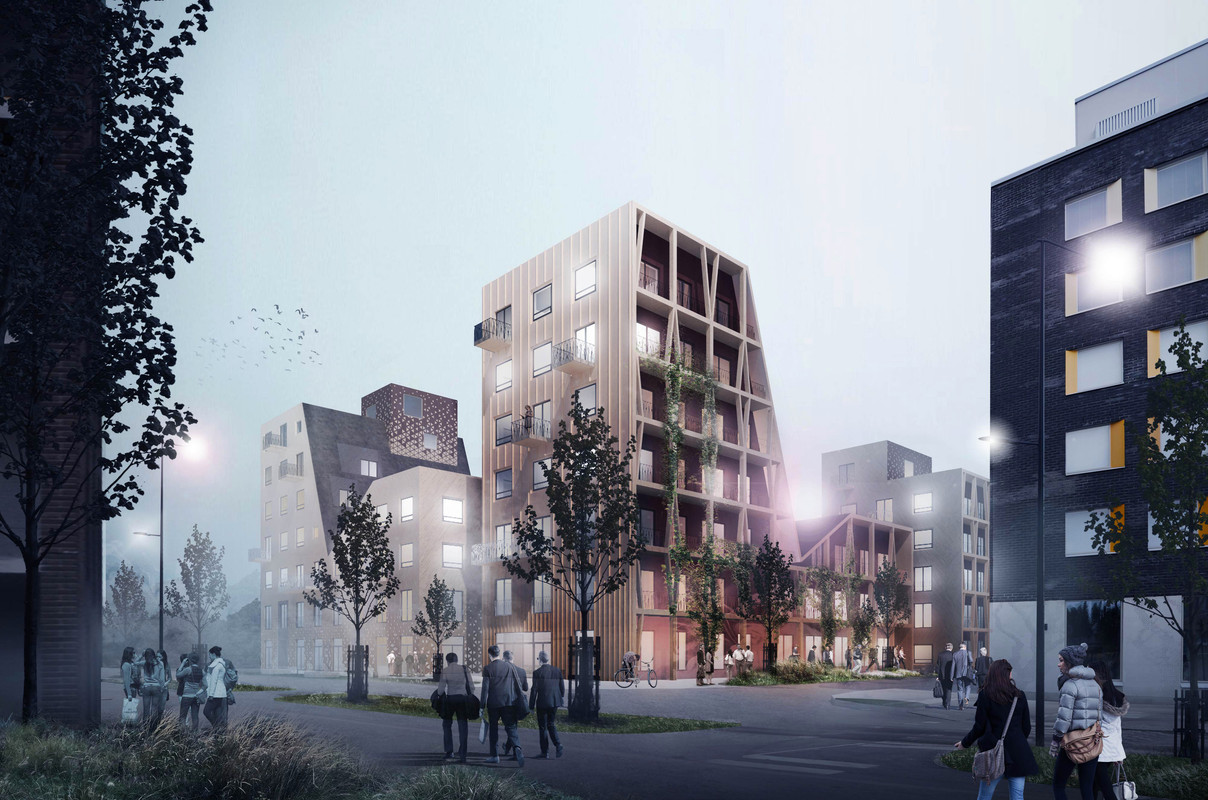 ---
Street View 2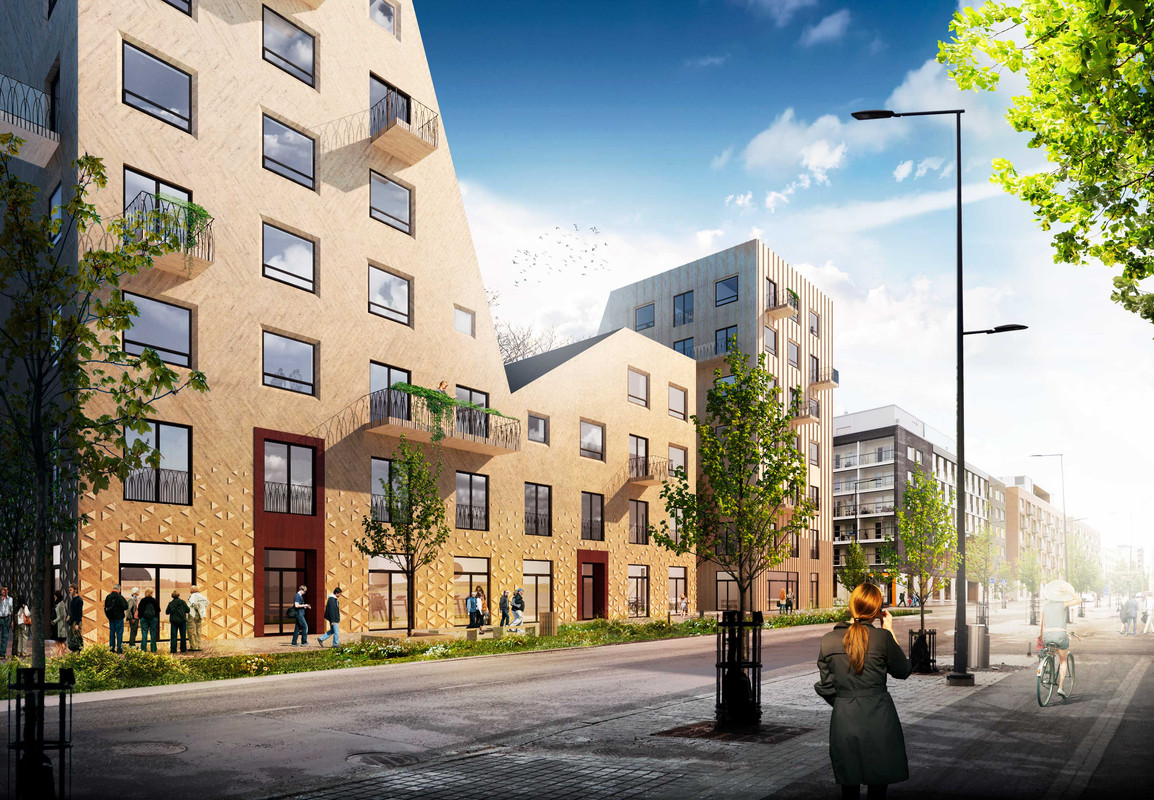 ---
Street View 3