Architect: Abrar Mushtaque Bodle
Location: Tanzania.
Year: 2016-2017.
Instagram: @ctrlandspacestudio
Firm name: Ctrl + space studio
---
The bungalow was designed to break the box and provide some dynamic spaces with in the bungalow with double height spaces as well as leisure spaces such as terrace gym etc.
The habitable rooms were designed as such that all bedrooms would get a walk in wardrobe.
The roof was taken as a whole slab then the cutouts were made as per the requirement of lights and then replaced with pergolas making the structure dynamic.
The entrance lobby is designed with three slim columns adding on the beauty to the structure.
The louvered windows were taken double height and played an important role as an element for circulation of air as well as sufficient amount of sunlight would be taken into the structure.
There were two options proposed for the same and one was selected.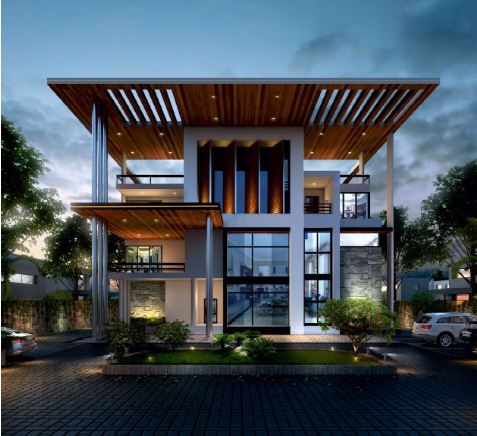 ---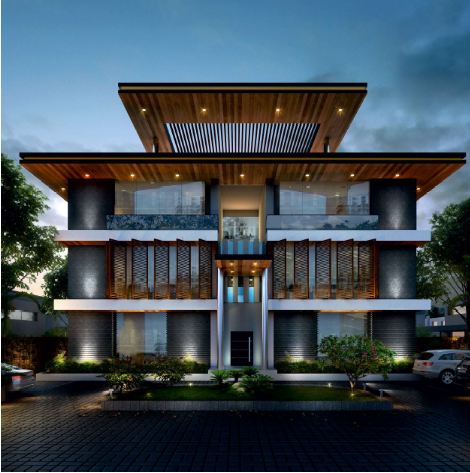 ---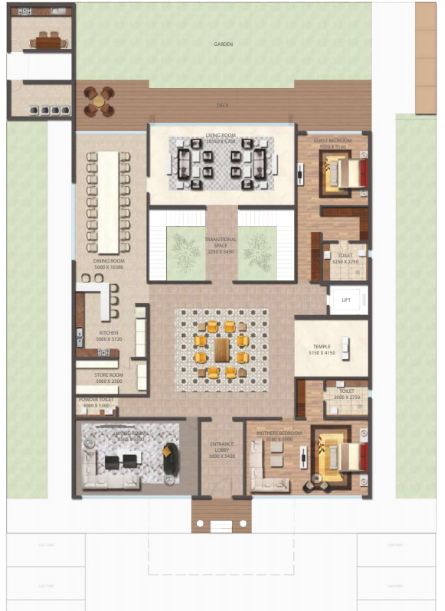 ---