Paris, France
2019
@kaumudimore
Kaumudi More
With the Notre-Dame Cathedral as the apparatus of light acting as a transitional gateway between context and human interaction with its elements. it acts like a sponge collecting light further magnifying and playing with it . The process is done by the building as the apparatus with buttress and the vaults as the equipment .It exceeds the real vision making it fictional ,with the intervention what it also does is creates a channel where human interaction with the space takes a form leading to pockets and vantage points . Intervention embraces the equipment with the context as a part of the spatial experience. Pockets around the equipment emerge out of its intersection with vantage points, with a transparent skin aligning with the context. Elements of gargoyle and stained glass overlap with the form supporting these pockets of dialogue. Pockets function as viewing / meditating decks, reading spaces and meeting areas separated by connectors.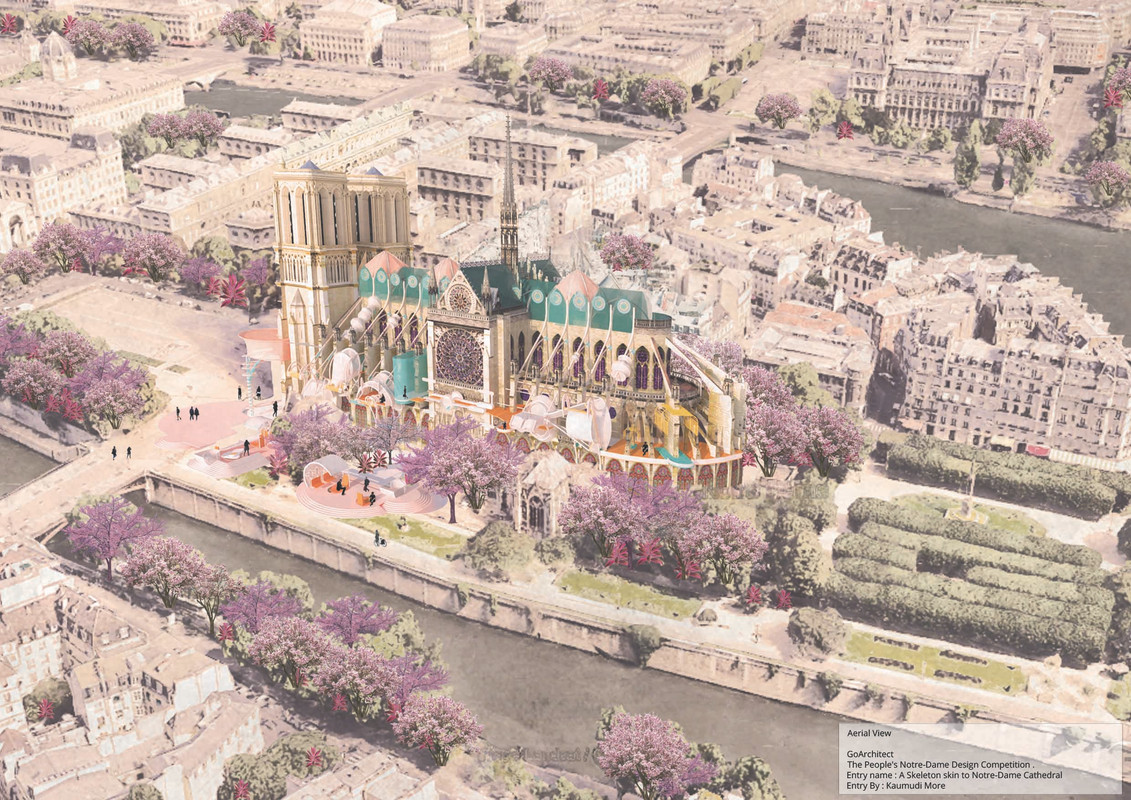 ---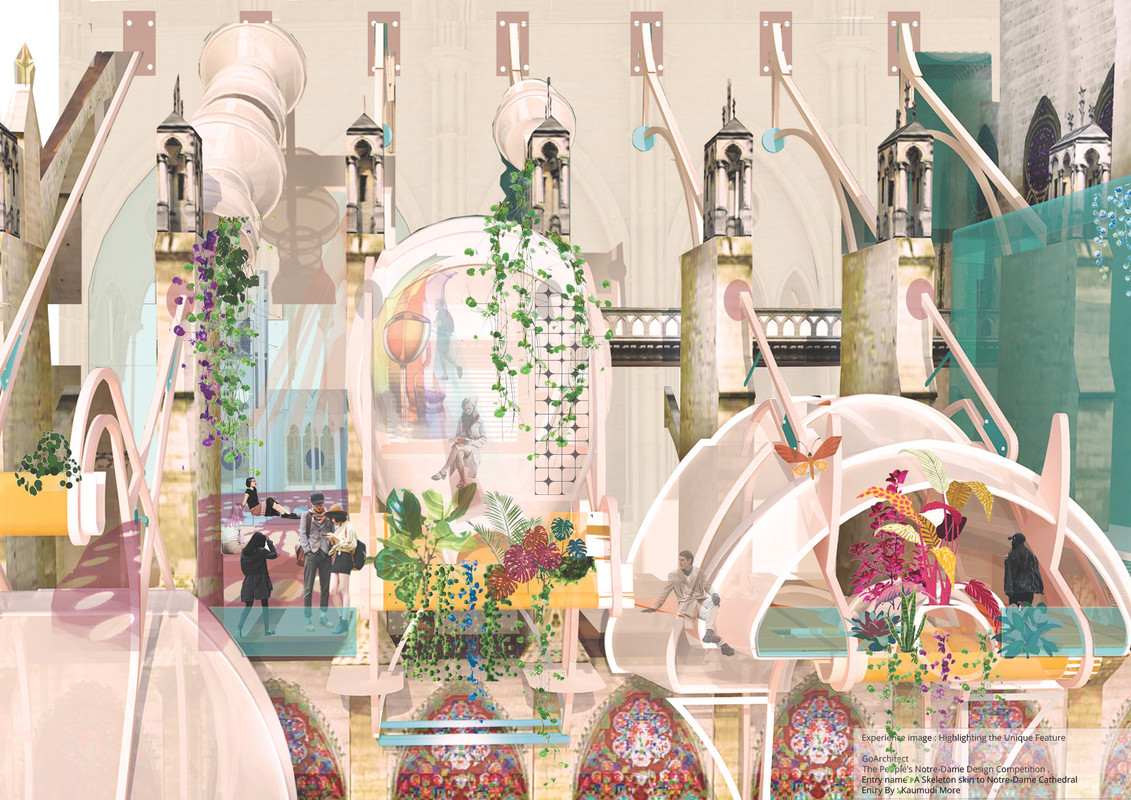 Important features of the Notre dame cathedral are gargoyles which are used to drain out the water. Each made with a different form and idea, Stained glass bearing stories of testaments in it and buttresses that stand boldly dictating the movement with grace .Intervention intends to juice out these timeless Gothic elements and blend them with modern ones which builds the core language of the intervention without causing any harm to the existing building and maintaining the quality of light. The roof has been unleashed for its rich form.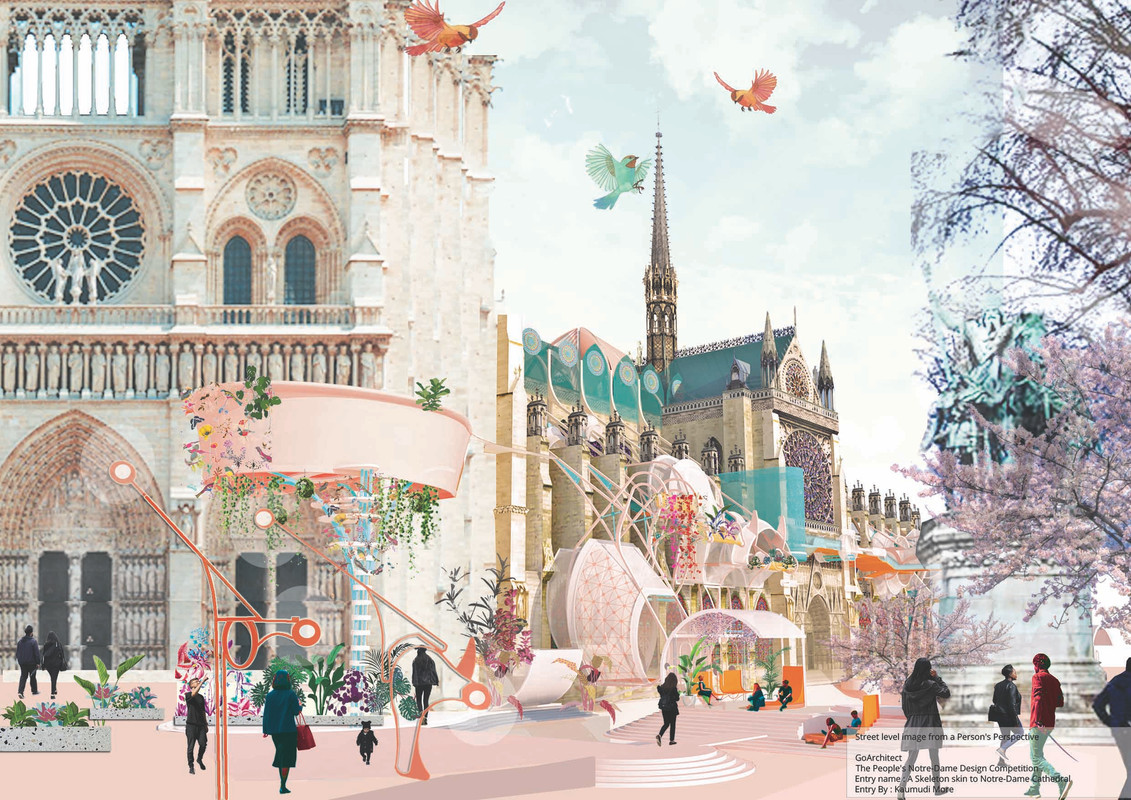 ---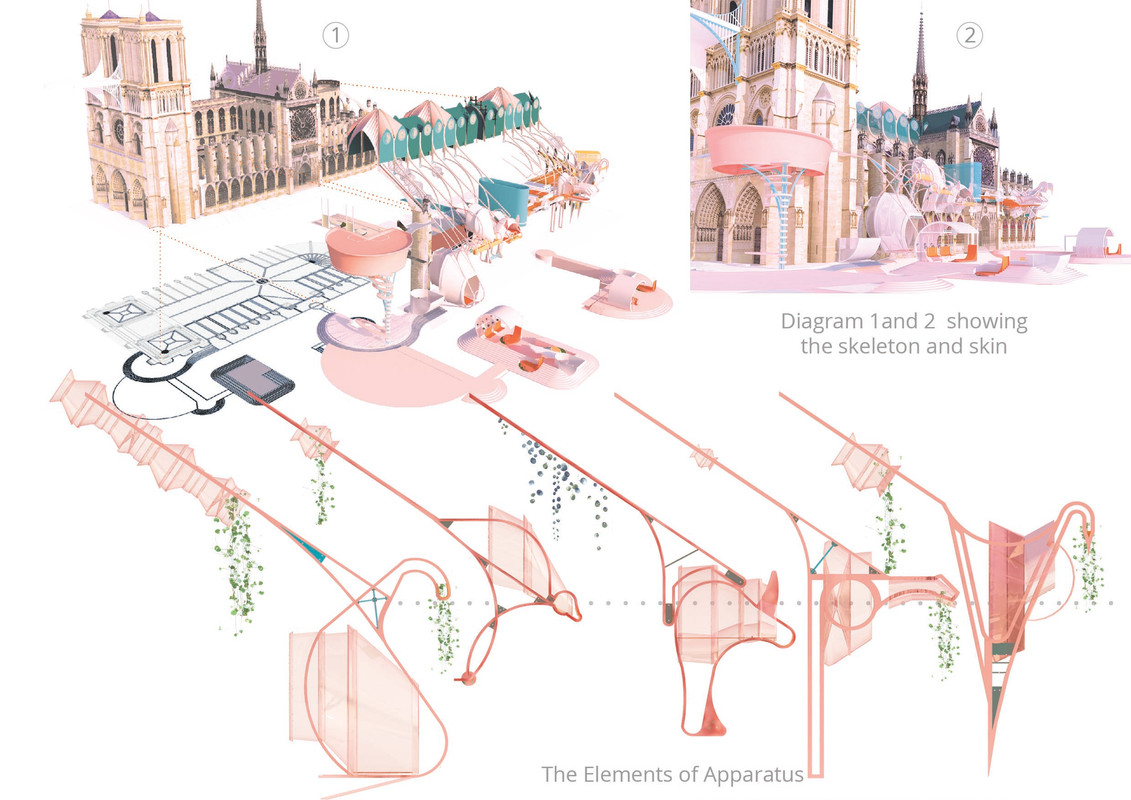 Formation of program started with the concept of "Reaching to the higher light of life while being a disciple absorbing the divine light and life with the nature and experiencing God's creation in its purest form and eternity while being in the meditative state of mind ". And thus reading and meditation are a part of the program. The intervention aims in bringing maximum light in, while having the programs away and the sleek supports help to do that, pockets are connected at two levels which could be accessed from internal staircases and one of the pocket is accessed from the lower level. To calm the space an addition of botanical plants have been introduced thus creating a soothing and calming atmosphere for meditating and reading .The context has the same language as the intervention which is an amalgamation of gothic and modern elements including the street lamps .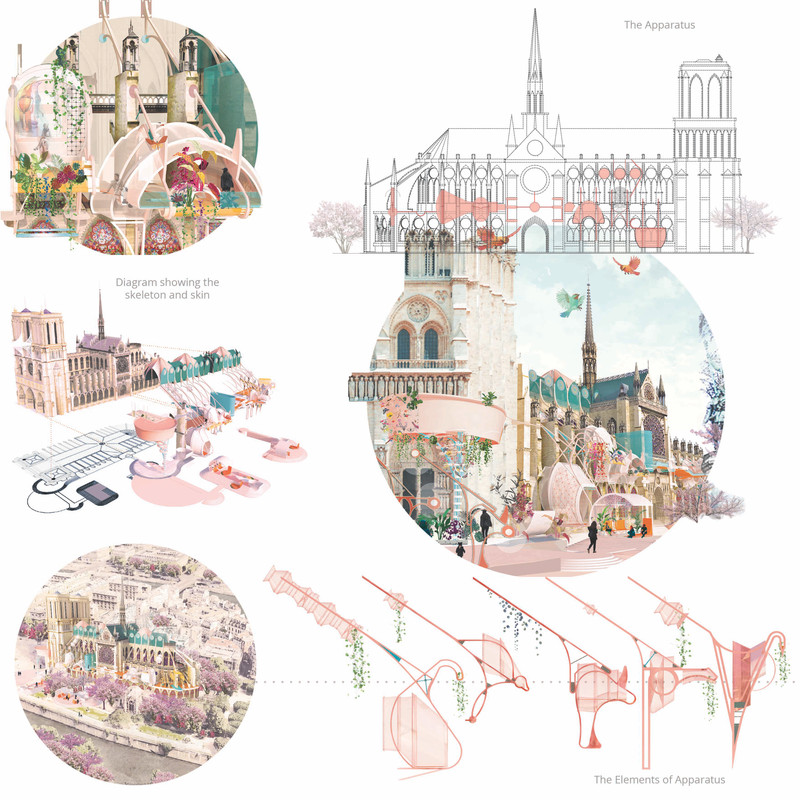 The materials that are used for the supports are steel precast sections , for the cells is a transparent material which gives both comfort and strength , there are also some spherical shaped sound absorption elements for a calmer spatial atmosphere .