Cuenca, Ecuador
2019
@lamediaguaecuador
Mediagua Architecture
This Project is about redesigning the backyard of the house that actually is used as a laundry area and green space for the leisure and rest. We decided to place a platform that seems to levitate the ground floor by the use of a detail of a slit on the slab.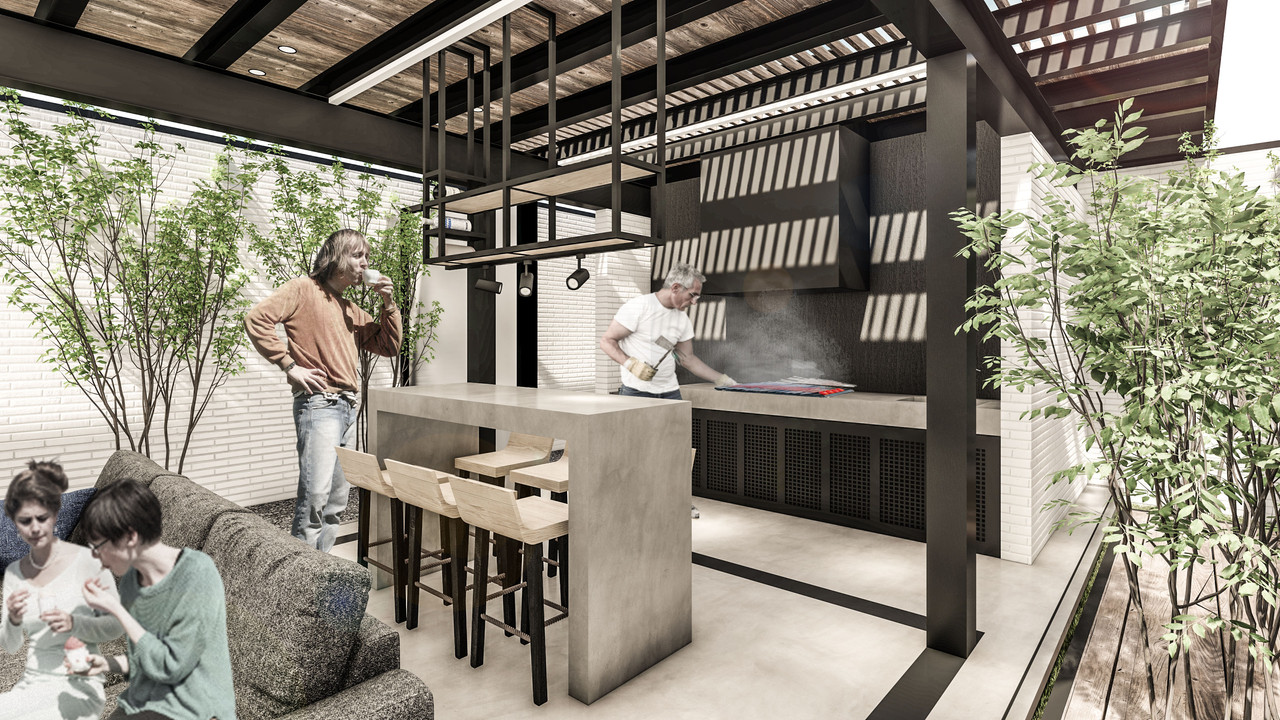 This platform connects the house with an outdoor dining area by the creation of a deck that may be used independently or in conjunction with the area of barbecue.
A transparent block is proposed to separate the living room, dining room and a bar inside the barbecue area, this with the purpose of solve adequate ventilation when using the grill and cook. Sliding glass modules are used to generate different environments in the same space: a closed one that safeguard from the cold and another open to expand the interior area inland.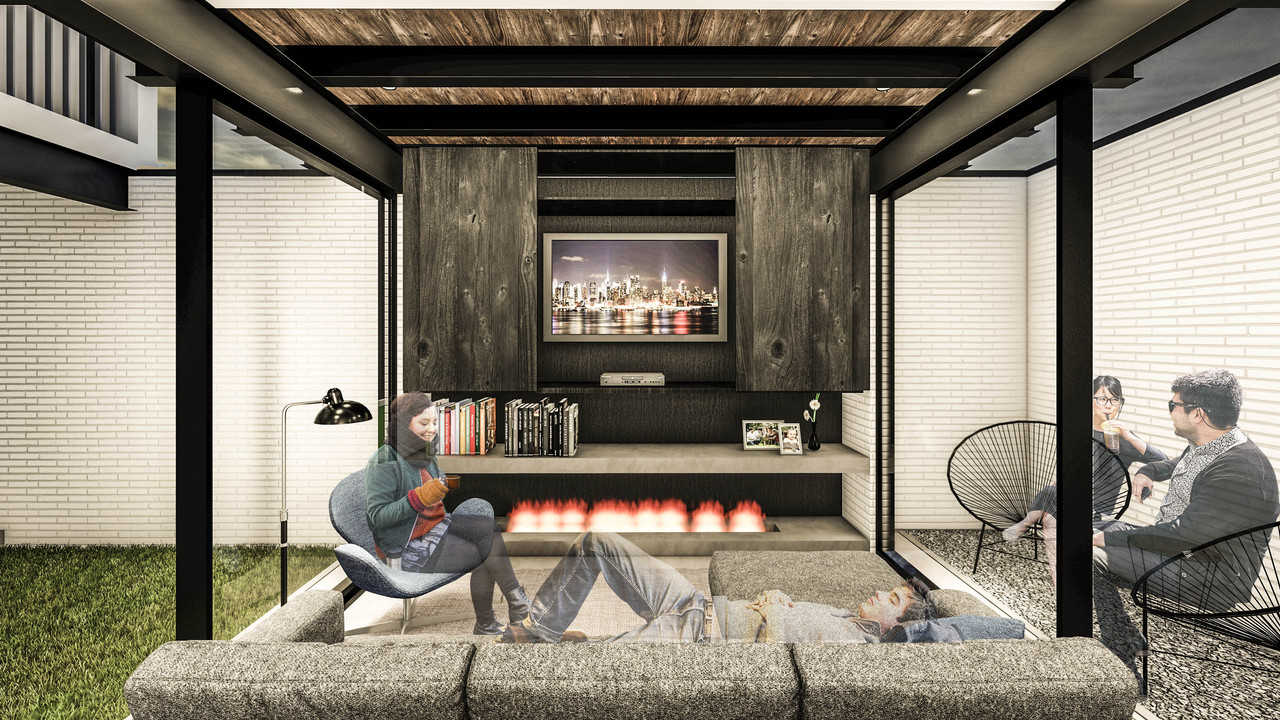 The laundry and warehouse are located in such a way that visibility from the home and recreation area is limited so both of them can have the necessary privacy.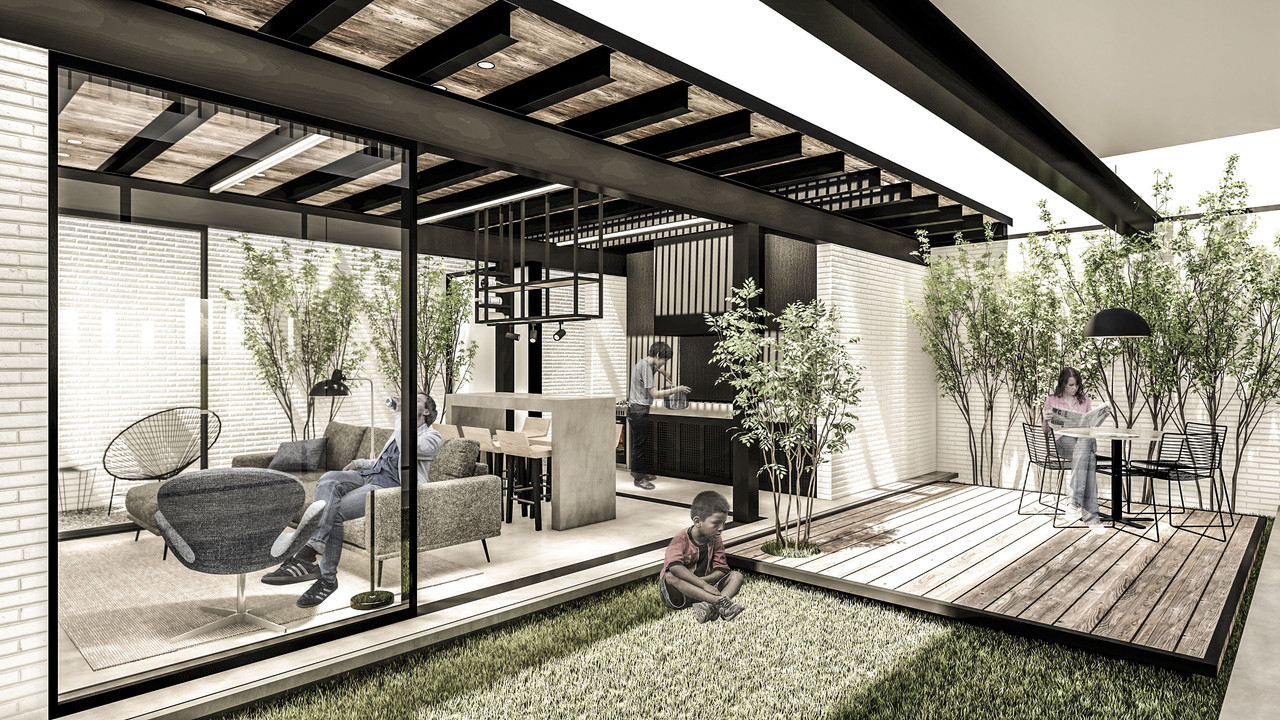 ---