Mendoza, Argentina
2019
@anfibioarquitectos
Anfibio Arquitectos
A house with the particularity of being not only their inhabitants home, but also the workspace for one of them. A house that in its functionality is clear and transparent, but that is contemplated to generate situations and sensations in all its spaces.
From its morphology, three prisms that highlights the triple functionality of the house: social space, private space and work space, reflected externally as two strata in two shades with the use of a single material.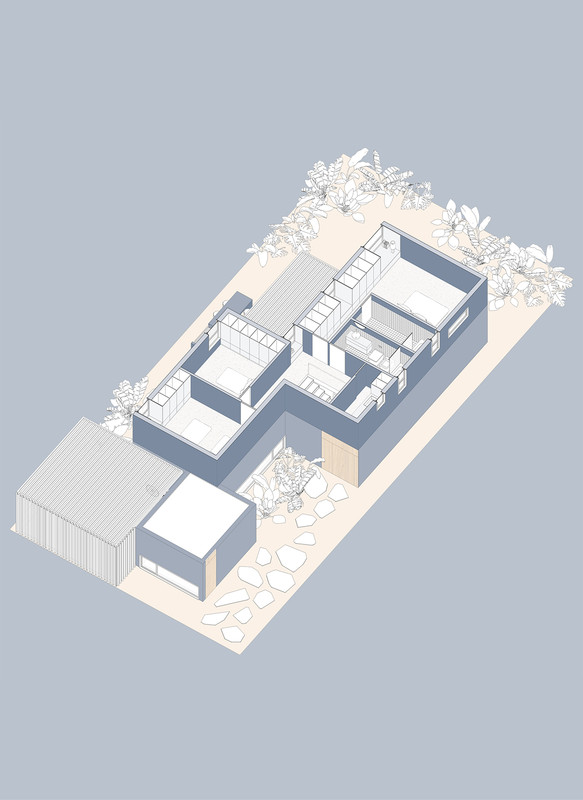 ---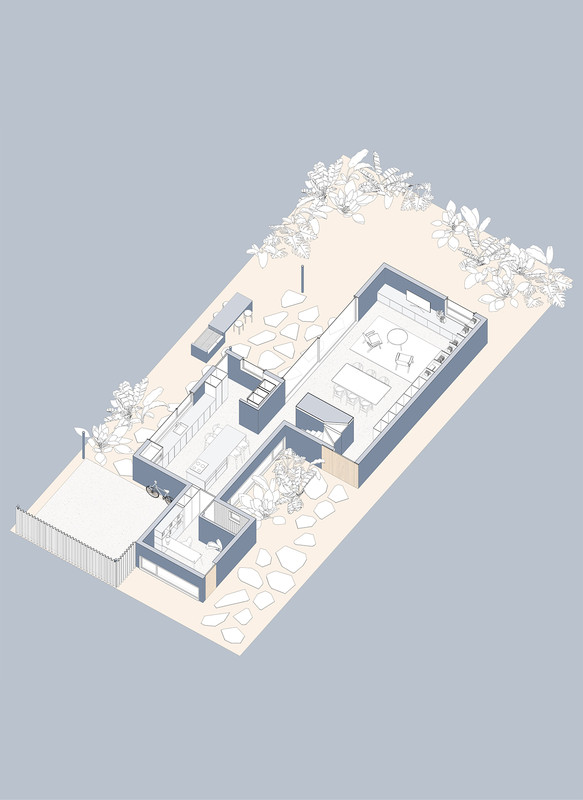 Its main entrance, on one side, invites a tour. The provision of a green space to walk through, prior to the house, is conceived as a transition space between exterior and interior. And inside, the warmth of the materials. Rest, disconnection and calm in every corner. The white surfaces that reflect and increase the interior luminosity, and which also highlight the warmth of the second main material, wood, present as paneling that accompanies the entire interior of the house.
The green space, understood as one that surrounds the house, generates different situations for each of its interior spaces, interpreting each one as unique.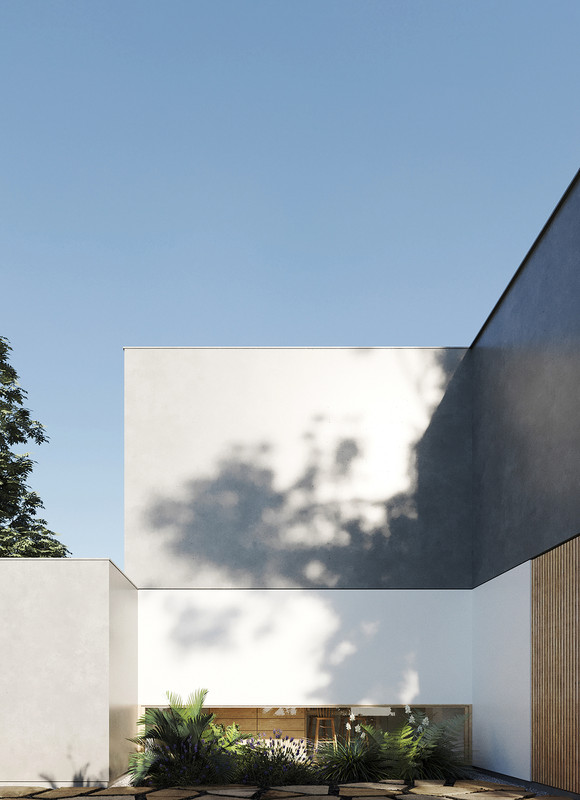 ---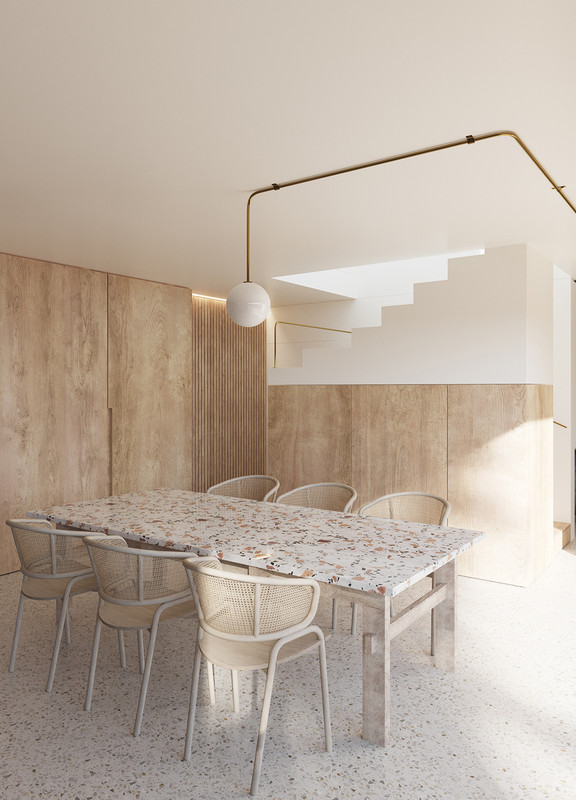 ---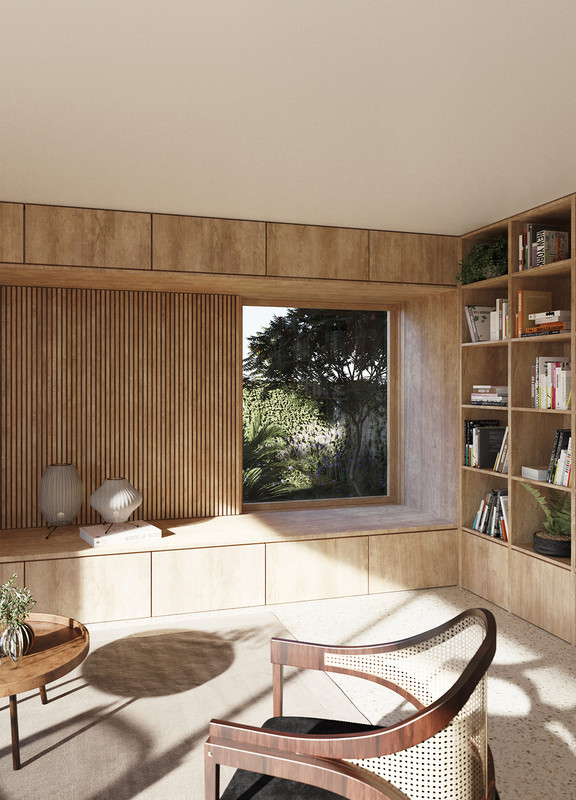 From each interior, each framing is projected towards the outside, generating diversity of relationships between these two spaces. Frames that, in repeated situations of the house, not only respond to its main function of opening and lighting, but as a new space for rest, reading and contemplation.