Calle Alcalá, Madrid, Spain
2019
@pentamera.estudio
PENTAMERA
COMPRHENSIVE REFORM OF A COMMERCIAL OFFICE FOR BODELEC SHOWROOM SPACE
Creation of an avant-garde and daring showroom space for a kitchen business in Calle Alcalá (Madrid).
HISTORY: The opening of a new showroom of this Barcelona kitchen business in Madrid indicates its ambitious vision of future; they want to expand their activity in the capital of Spain. In a competitive field as this one, it is necessary to be different in the design and it is at this point where the commission origins. The business premises is very close to the Plaza de Toros de las Ventas, in a constantly changing area of Madrid, and the showroom will have a large flow of visitors and potential users in front of its facade on this busy street.
CHALLENGE: The challenge of this assignment is to achieve something truly new in such widespread type of business in all cities. The aim is to be avant-garde and innovative, so the users can associate the brand with a pleasant, surprising space that inspires the idea of quality and confidence for the user.
SOLUTION: The solution is to create a neutral general space but with character, and complete the intervention with sub-spaces marked with locksmith tailor-made yellow elements to highlight the different carefully selected show stoves and to get the most out of the space. In the basement there is a completely white space to highlight the exhibition kitchens with the ceiling in the corporate blue of the company, to continue with the intention of surprising the user in an inferior space but with interesting proportions and lighting. The facade is projected to be seen from Calle Alcalá, with a metallic cladding as a ventilated façade that frames the access and showcase and highlights a blue neon with the company logo.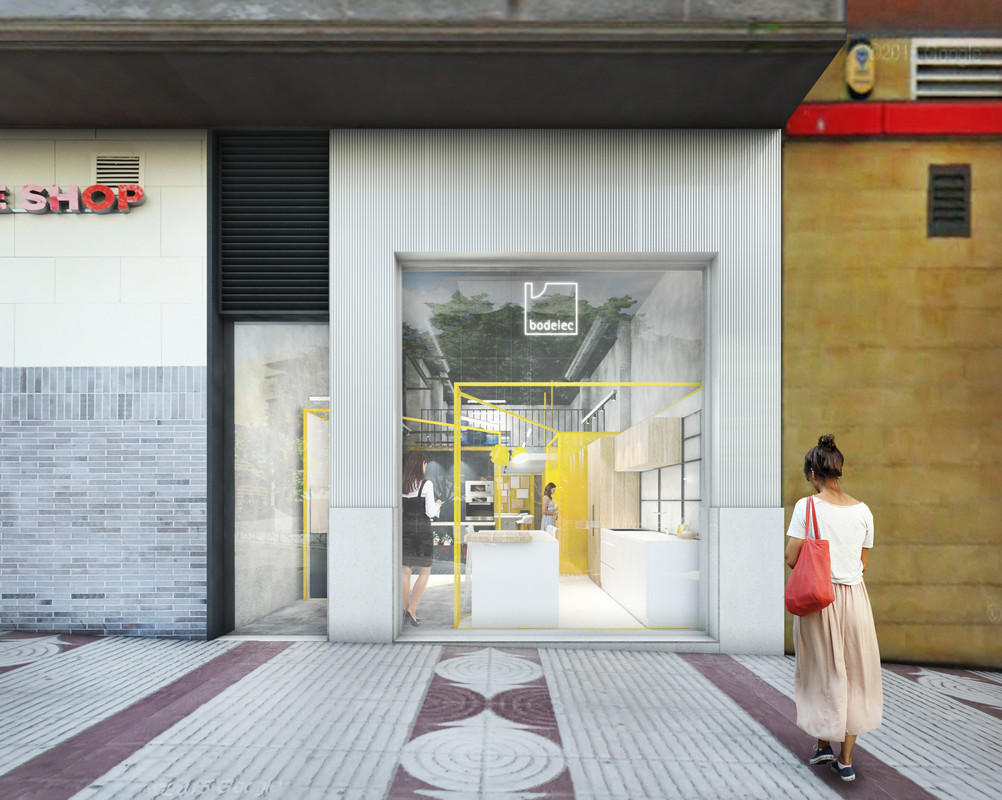 ---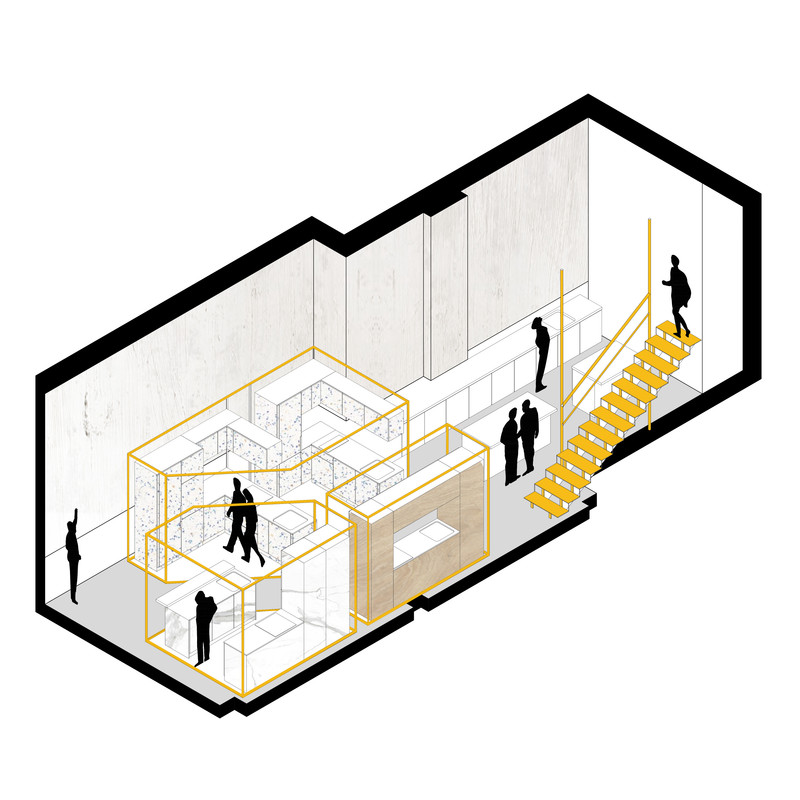 ---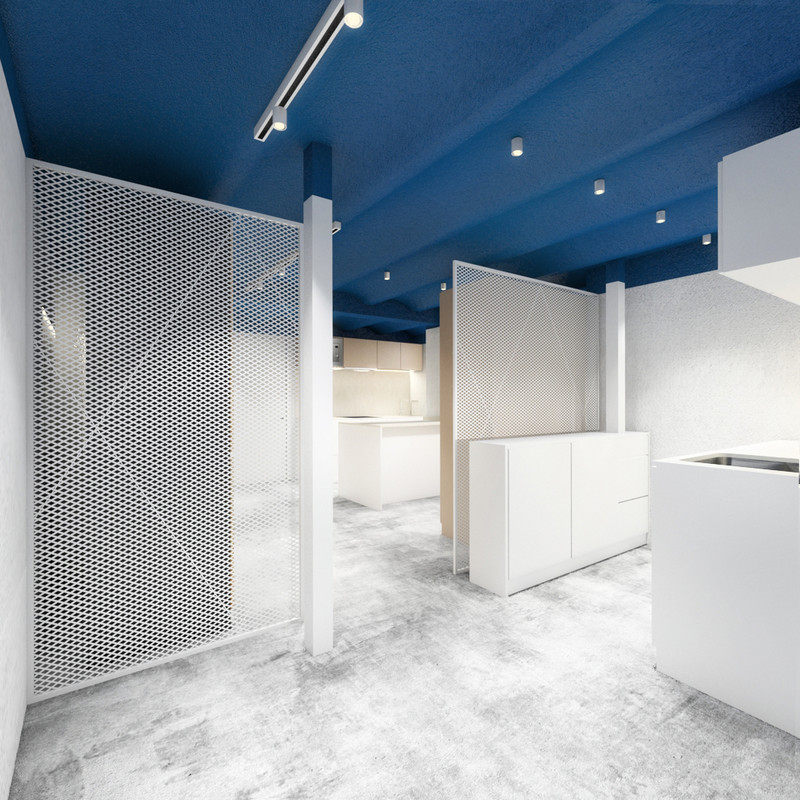 ---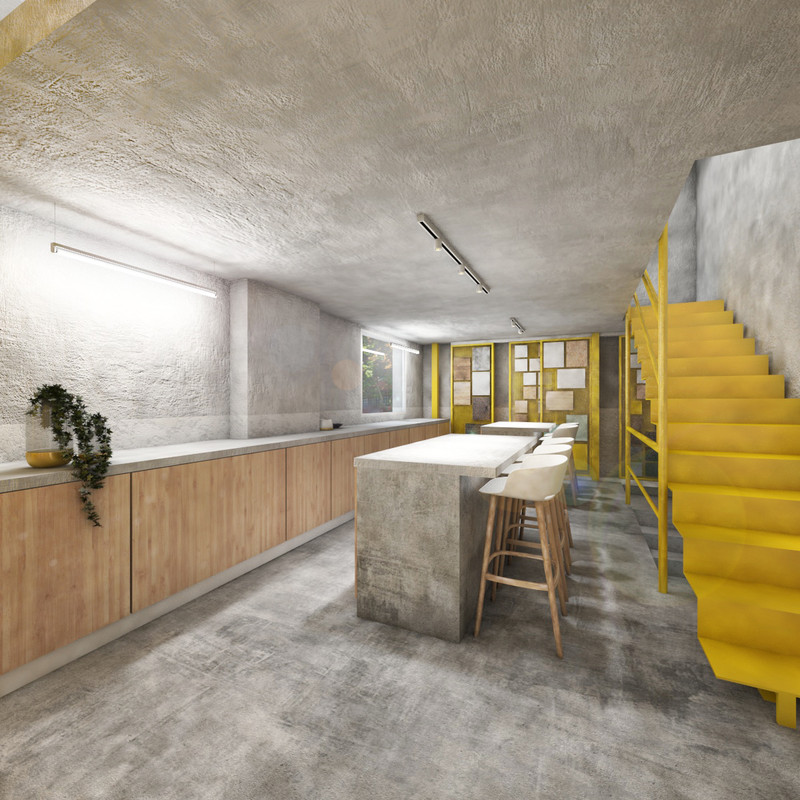 ---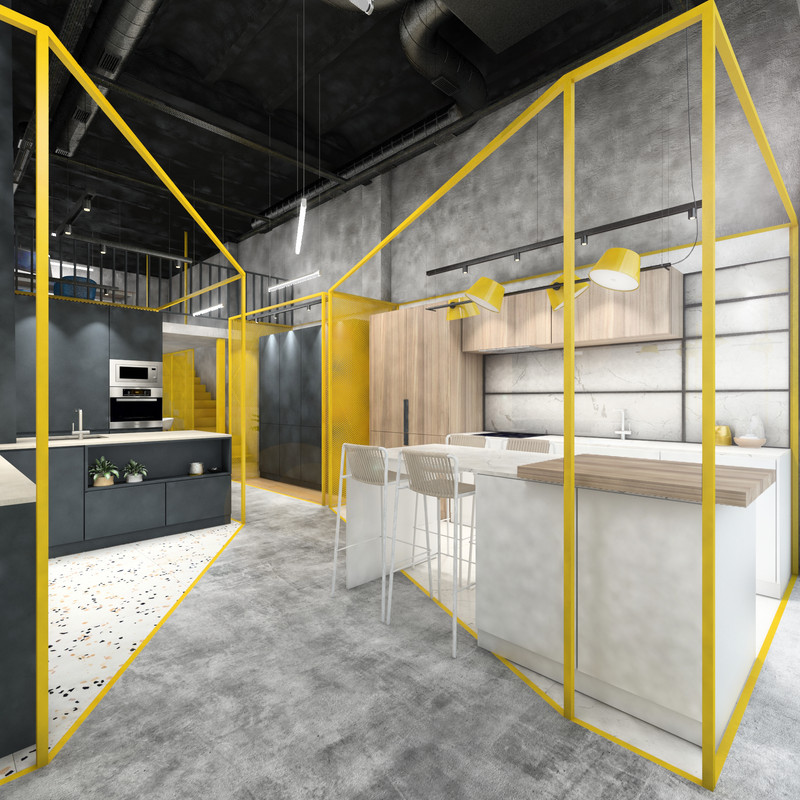 ---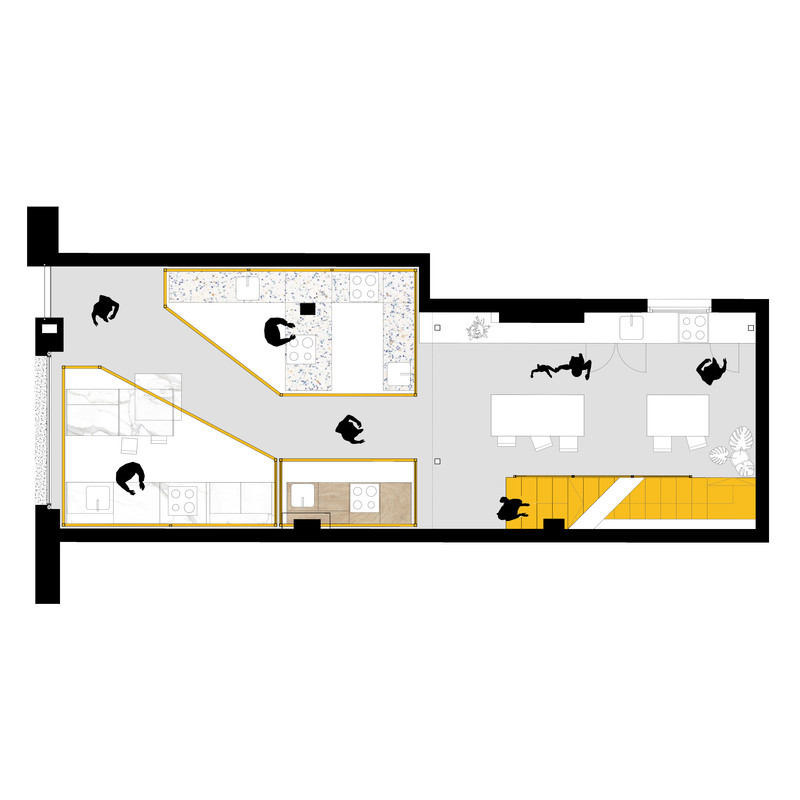 ---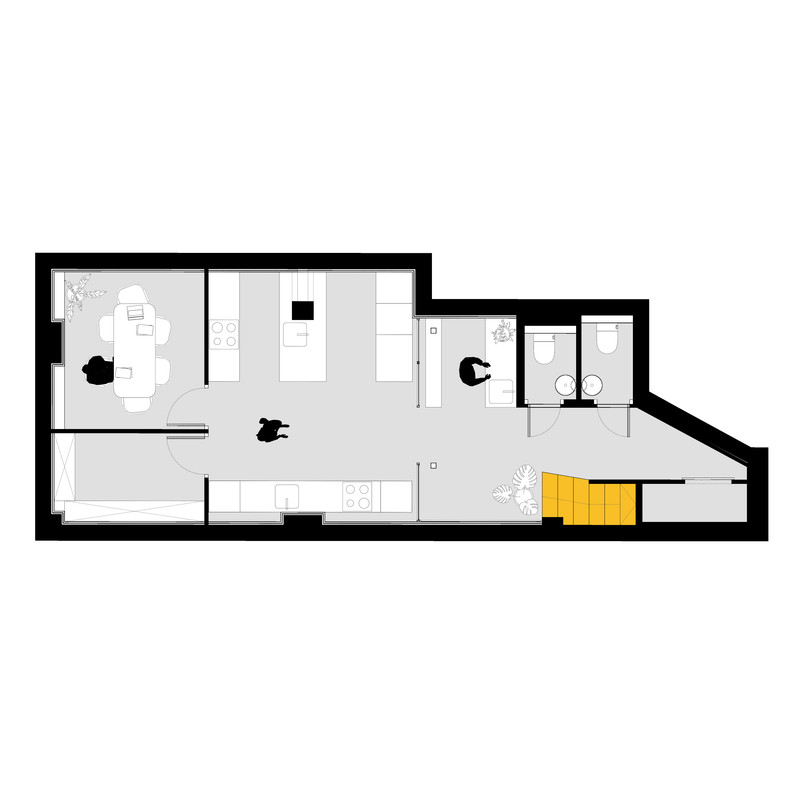 ---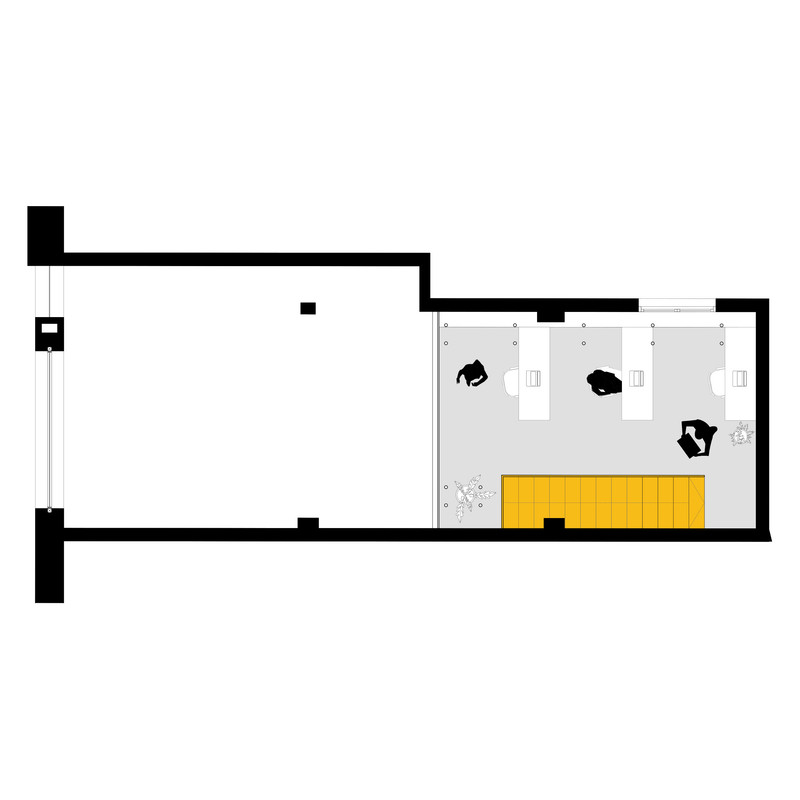 ---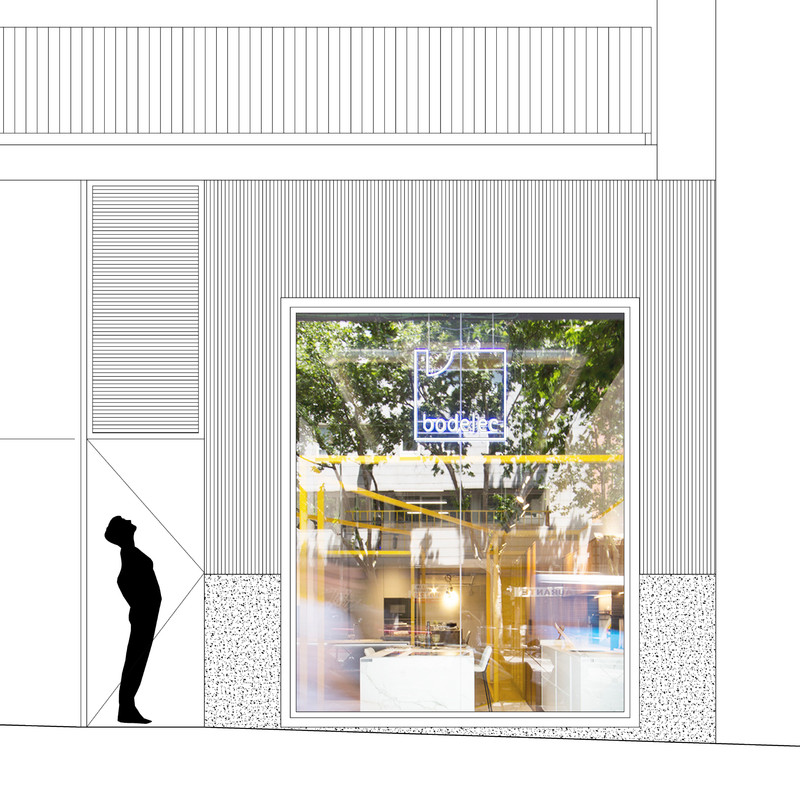 ---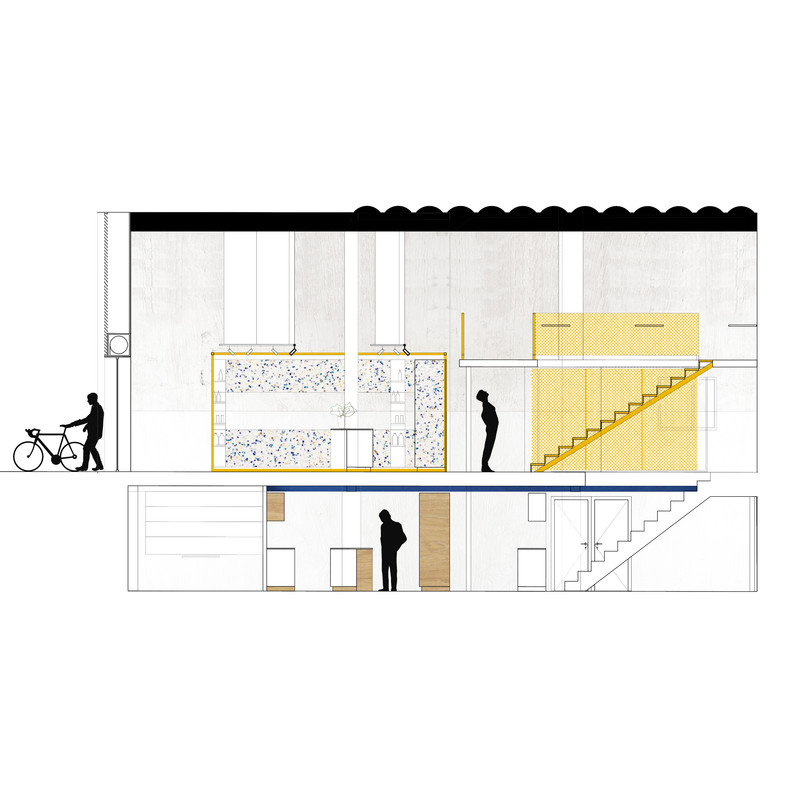 ---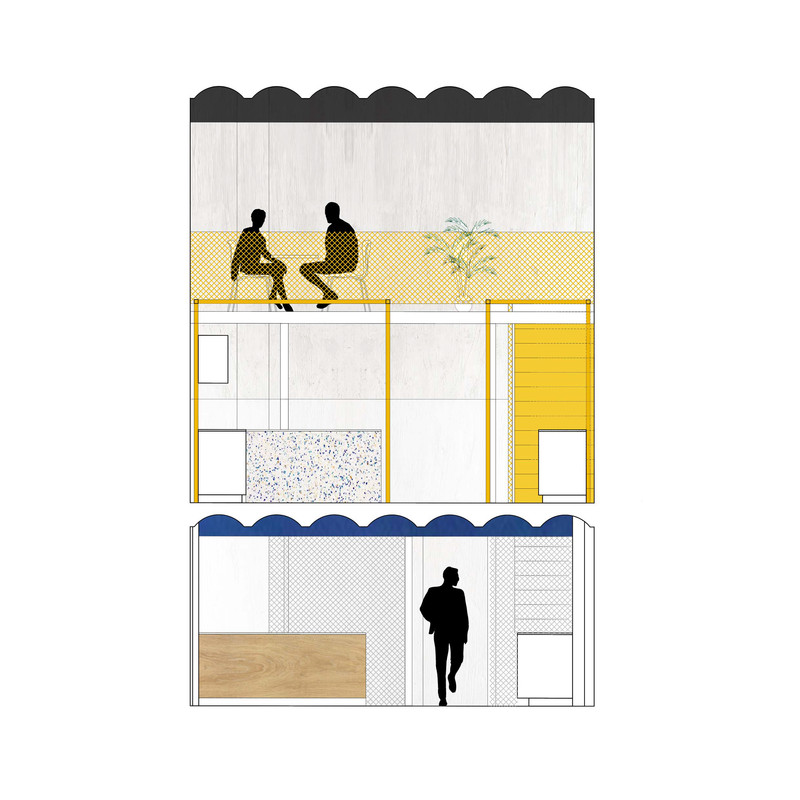 ---