Sharjah, United Arab Emirates
2019
@omar.mostafa7195 + @m7md_abdulaziz + @mahmoud.amgad + @amadozakiii
Omar Ibrahim + Mahmoud + Amgad Mohamed + Abdelaziz Ahmed Zaki
The history of Sharjah is a group of layers and events stacked together dated back to 5000 years creating a unique characteristic for every aspect of the city. Starting from the integration of spaces, activities and the visual datums of the city to the spiritual feelings.
The project celebrates this history by identifying the stacking process and how the datums affected the city history thorough all aspects including architecture. This is achieved through a process of studying spaces and applying results on the external form and the interior experience of the museum to provide  rich and expressive journey for the users by using the historical architecture features of the city in a contemporary way to serve this purpose.
Taking into consideration the Rola square which was a main factor in the design process due its major effect on the city through history as it acts as a public gathering space connecting all the activities in the city under one big umbrella providing connectivity between people not only visual connectivity but also culture and spiritual connectivity.
After analyzing the spatial experience in the square. The main experience was that there were four main datums which are Residential buildings, Rola tree, governmental buildings and the mountain which is hugging the city as a main datum. Combining all these datums together as stacks over each other's reflecting the spirit of old Rola square From this point, studying the properties of each datum was the main methodology in the design process.
The Architects Describe the project as "The architecture of our project aimed to express and deal with the sensitive nature of the city and explain philosophically how can architecture deal with such sensitive context in a contemporary way To avoid any loss of identity and to continue the development journey of the city​"
Also "Our design tried to achieve a deep relation between the history of the city and its urban life mixed with the traditions and architecture features throughout a philosophical design process that can suit a city with such context​"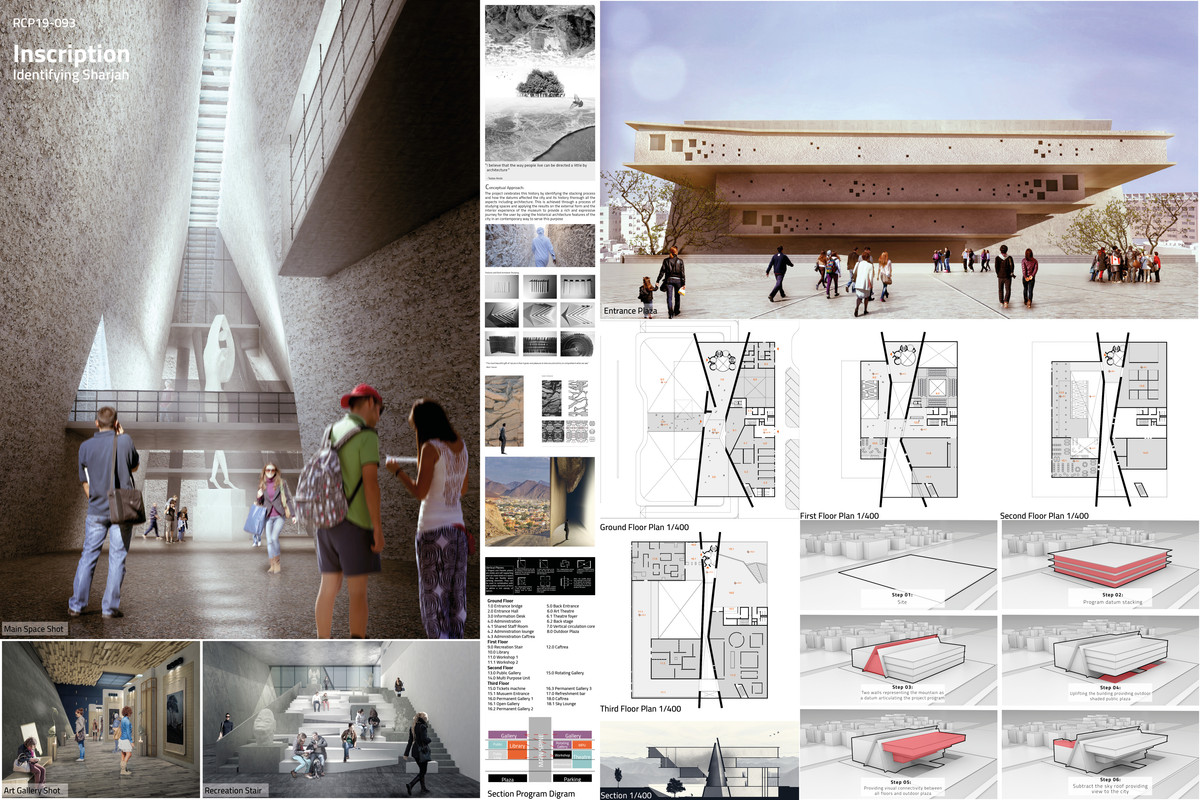 ---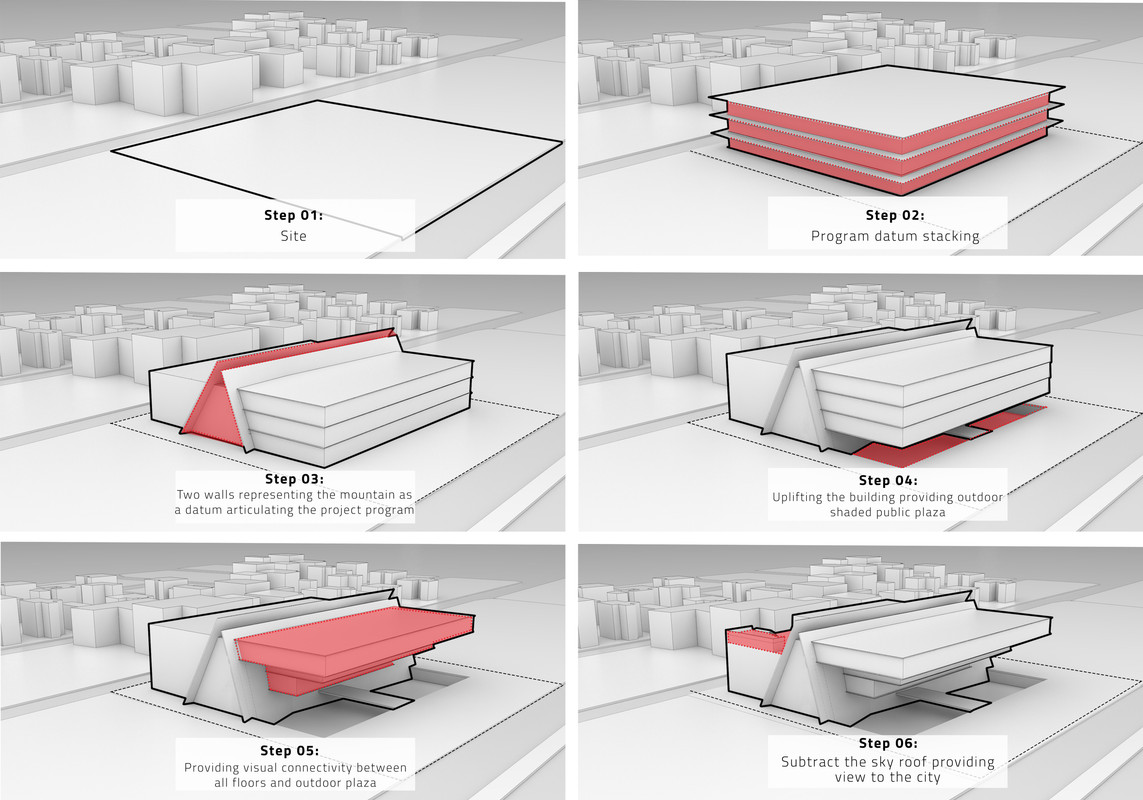 ---
First Floor Plan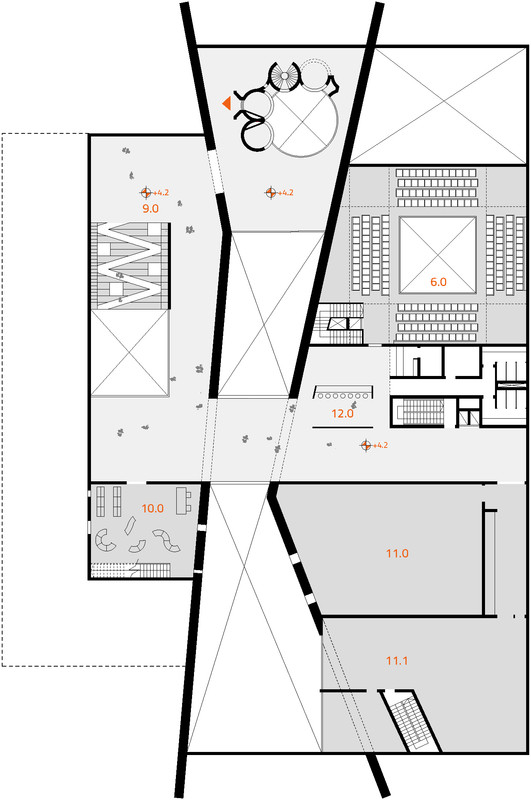 ---
Ground Floor Plan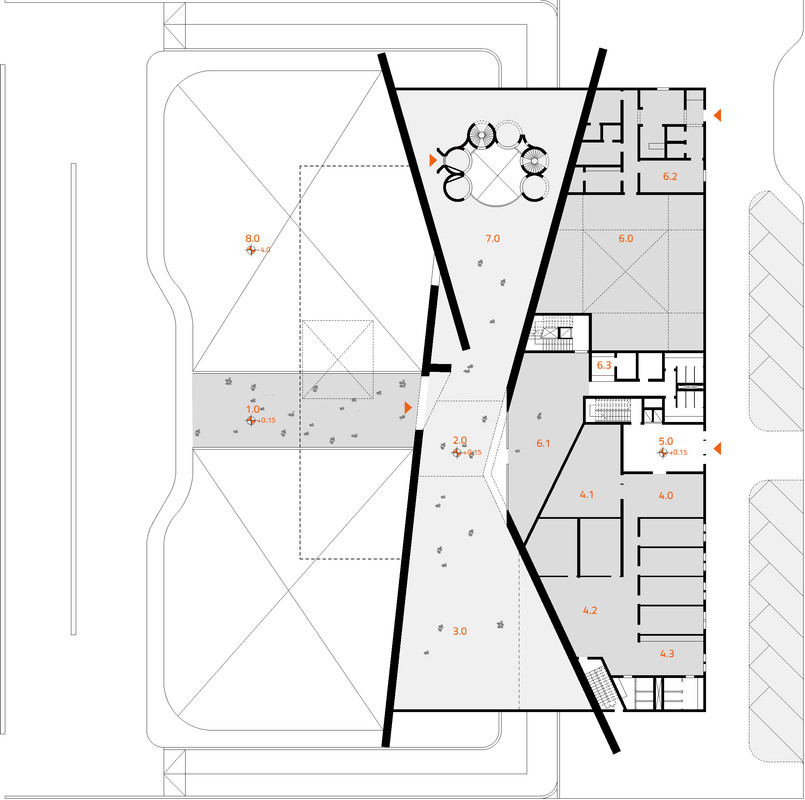 ---
Second Floor Plan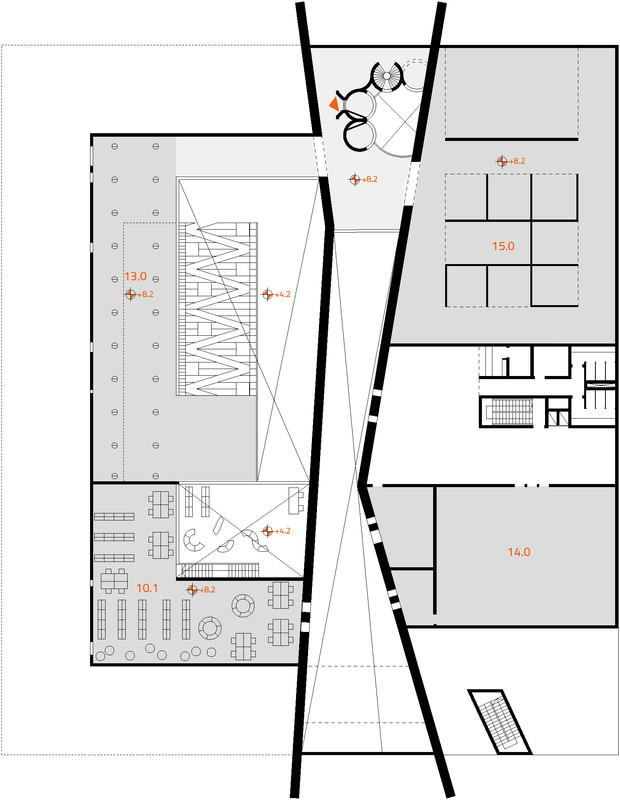 ---
Third Floor Plan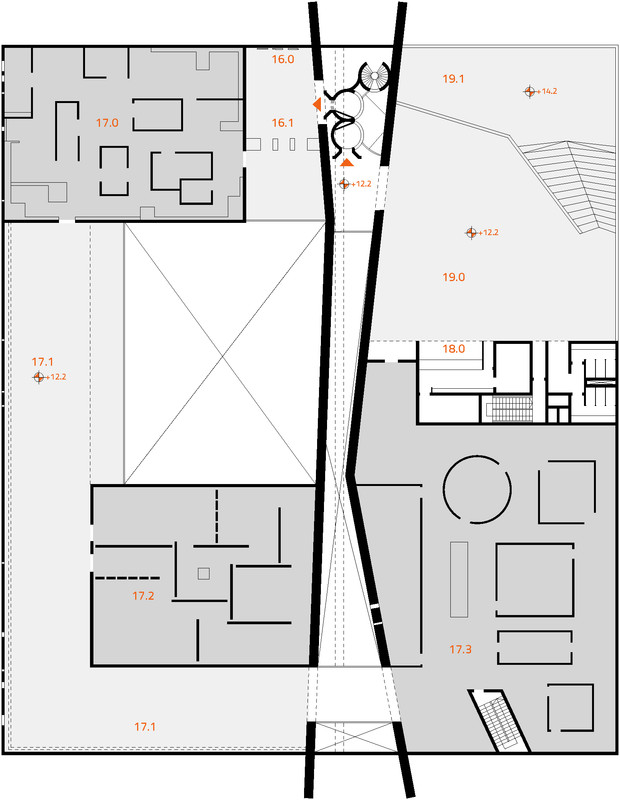 ---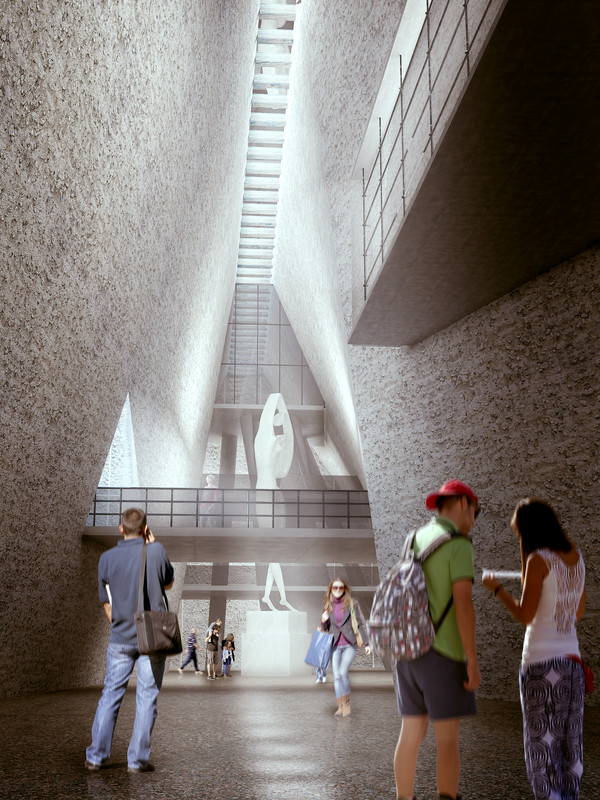 ---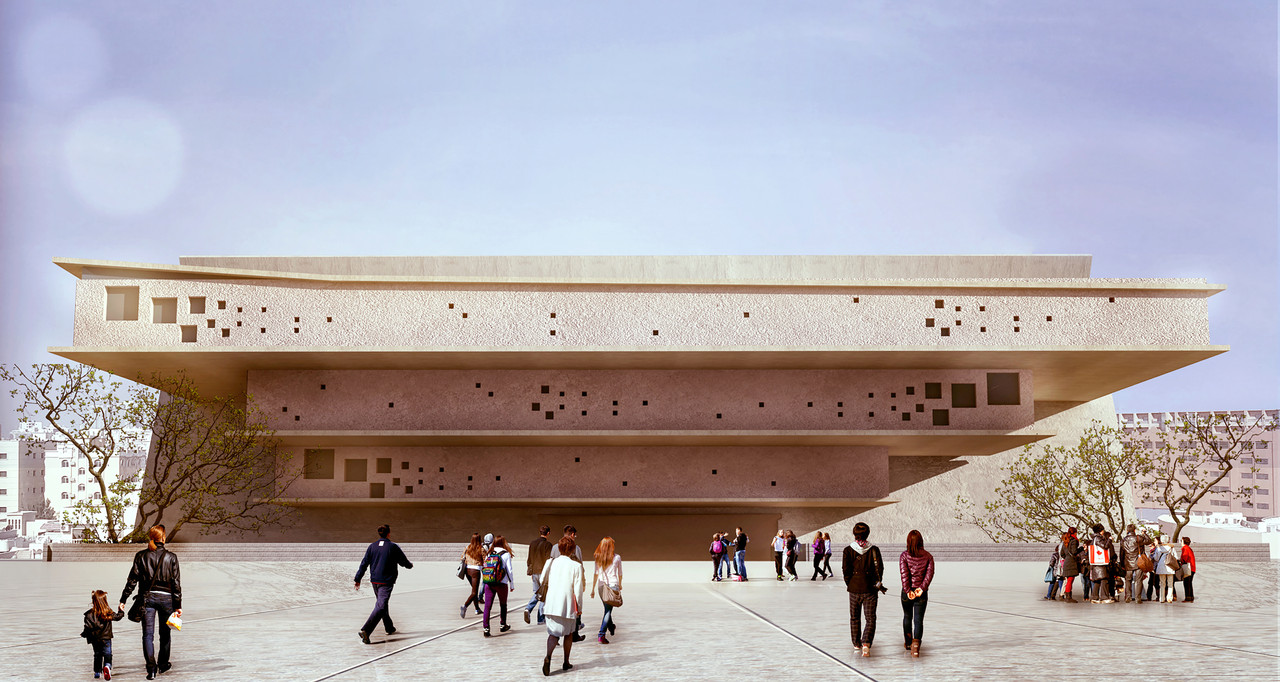 ---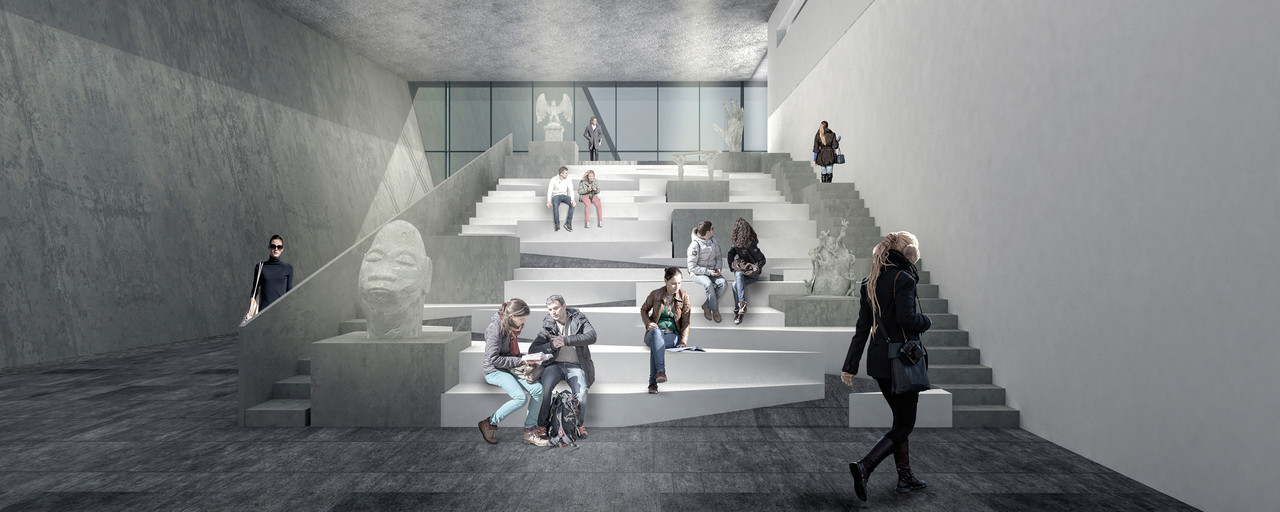 ---