Architect: Kader Benabdallah, Amrani kamil
Location: Porto, Portugal
Instagram: @kaderbenabdallah_architecture
The project is a museum that i worked in my 4th year with my Friend Kamil Amrani. It located in the city of Porto in Portugal.
The Project is a museum composed of four entities containing various functions ranging from the library to the exhibition halls. The fives volumes of raw concrete follow precise views such as the bridge Luis 1 in Porto.
We find in the first volume the administrative part of the museum consists of an open space, then in the second volume we find the conference room reserved for congresses. The following two volumes are reserved for exhibition halls. The last volume contains the library with workspaces.
---
Interior Perspective 1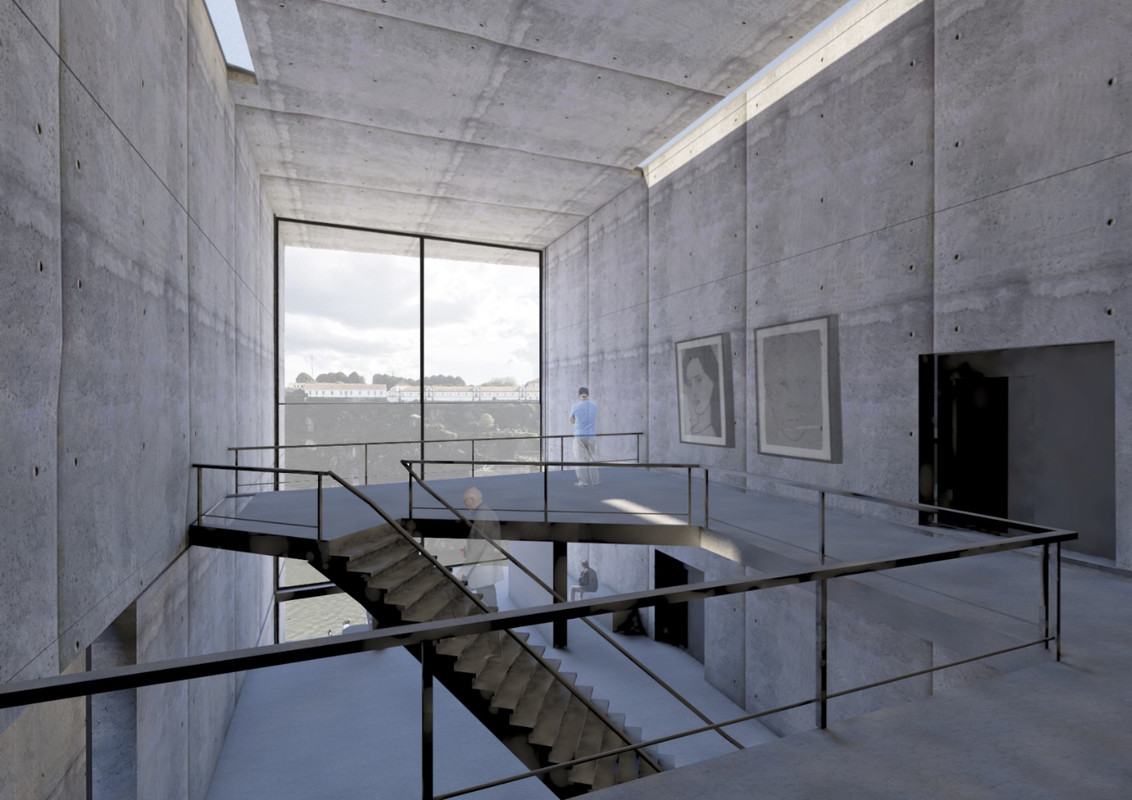 The idea was to be able to understand the importance of each volume already through the reading of the master plan. The interior spaces are intended to make feel a specific atmosphere that we find in the city of porto . Such the particular topography in the city, the users feel like to dominate the city because we can have a view everywhere from everywhere. That's what we wanted to show through the spaces creates. In fact, the spaces we have created have been thought to that users can feel this sensation of domination. Users dominate the created space. Just like in the city where we can feel this feeling of domination thanks to this very particular topography.
---
Interior Perspective 2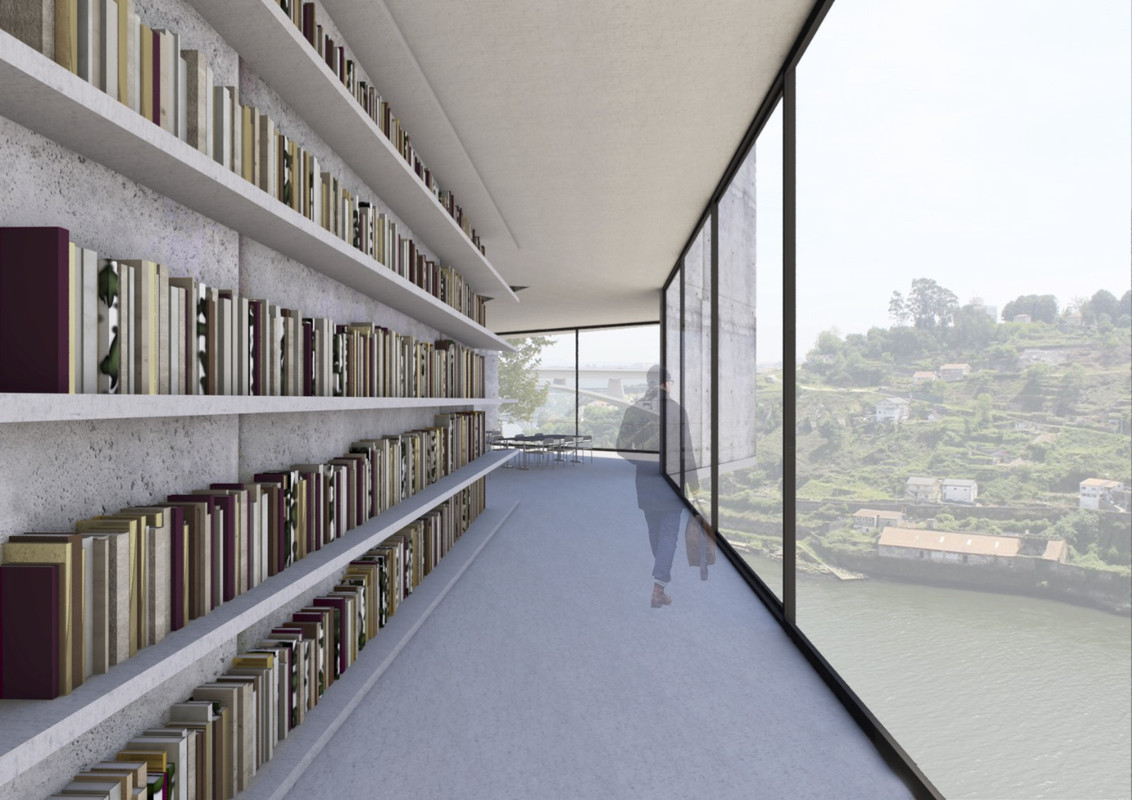 The connection between the different entities is done through covered gateways, which allows this reading of one and only element. The different volumes are placed on the walls of support, the vertical circulation is done not by a elevator but by a lift that serves the different levels. Finally this project named it "monumenta", with the intention of inserting itself in the best landscape while giving this aspect of a strong element by the five entities but also by the raw concrete.
---
Interior Perspective 3