Architect: Sarah Baxendale & Jordan Haylor
Location: Vancouver, Canada
Year: December 2018
Instagram: @sarahbax19  @jordanhaylor
Fracture is a project that brings life to a vacant 25 foot wide alley in the most exciting part of downtown Vancouver. Our goal for the project focused on mending the fragmented relationship between the fluid flows of movement through this busy alley, and the stagnant people that reside and use the alley for methods of trade and resources.
---
Axonometric Drawing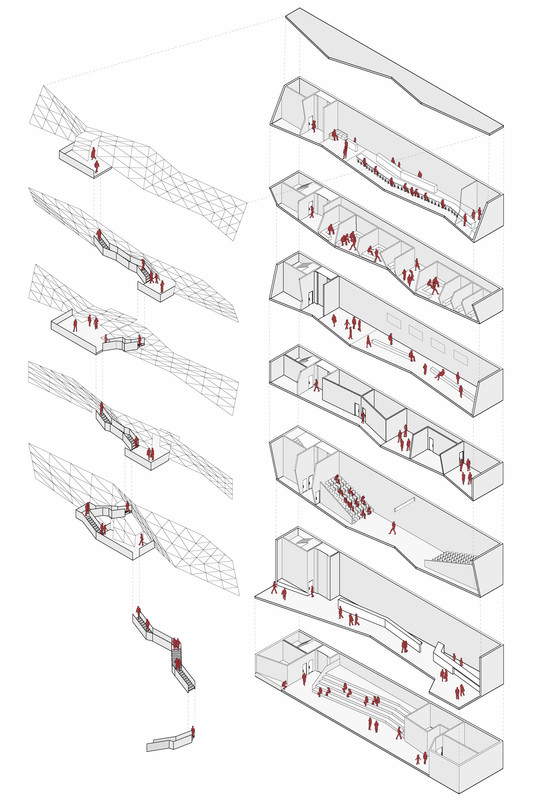 ---
Section 1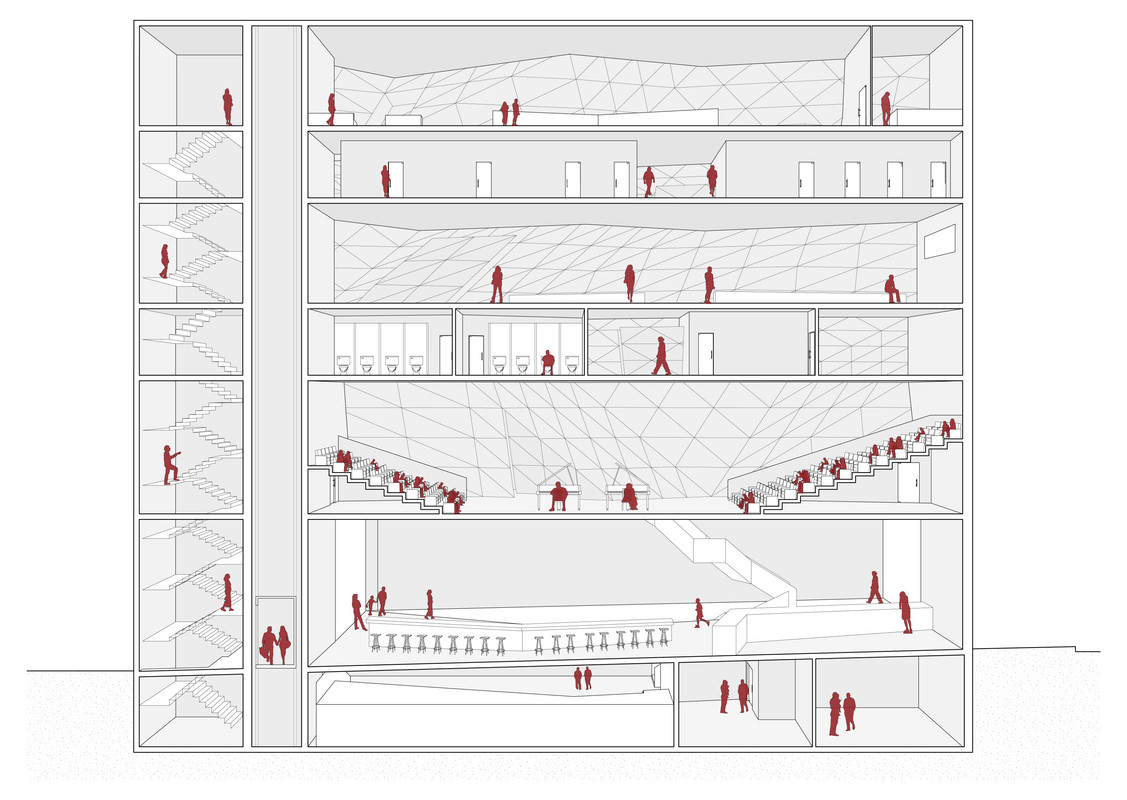 ---
Section 2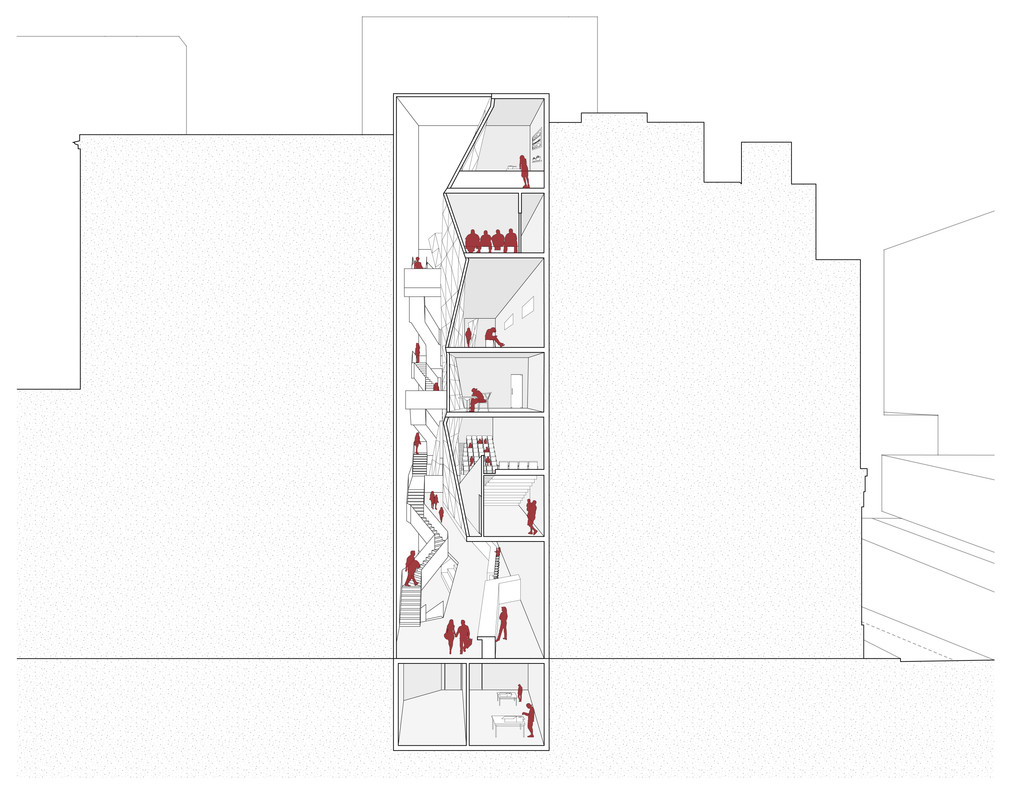 ---
Section 3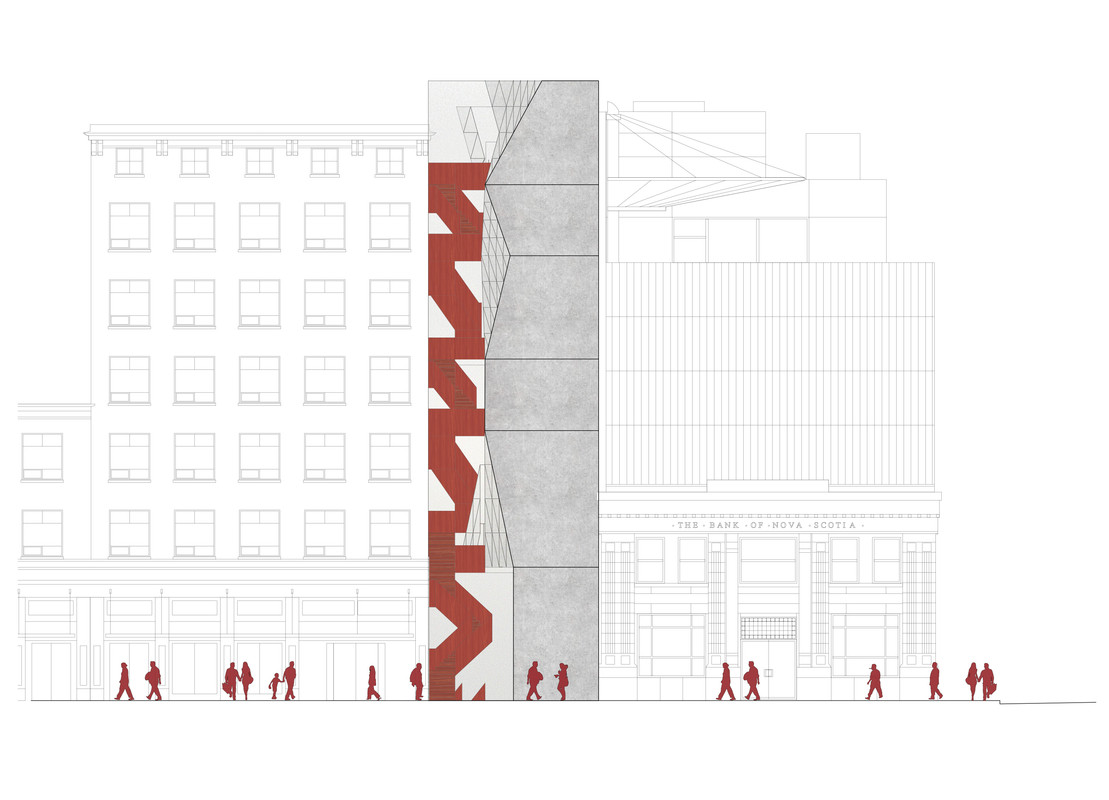 ---
Section 4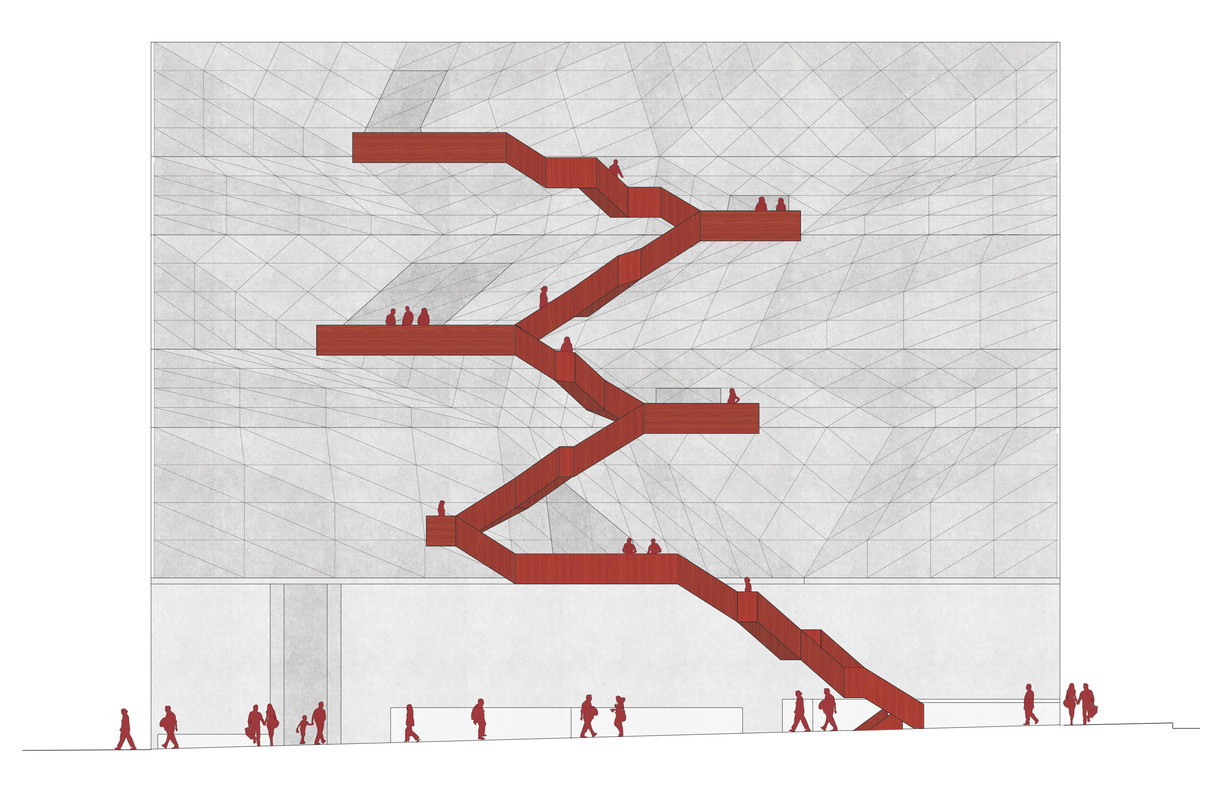 ---
The site is located at Granville and Davie Streets, one of Vancouver's most busy intersections, known for its vibrant atmosphere and bright night lights. Within the site, we made a bold mold move to split the site completely, allowing a distinctive focus on the circulatory space and the programmed spaces, separated by an intricate dynamic facade. This facade interacts with both the programmed and circulatory spaces, and draws people from one side to the other. From the exterior, the bright red stair and the visitors visible movements draw people in from the street, giving life to the project.
---
Final Diagrams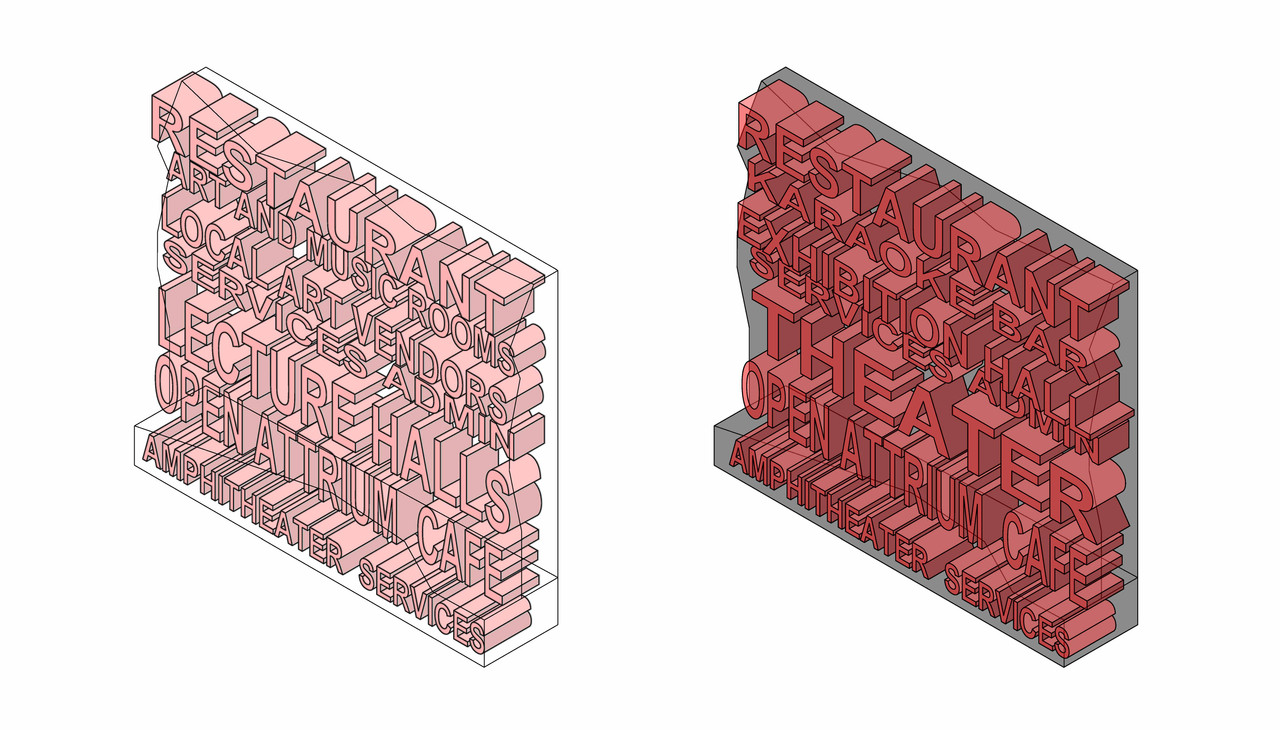 ---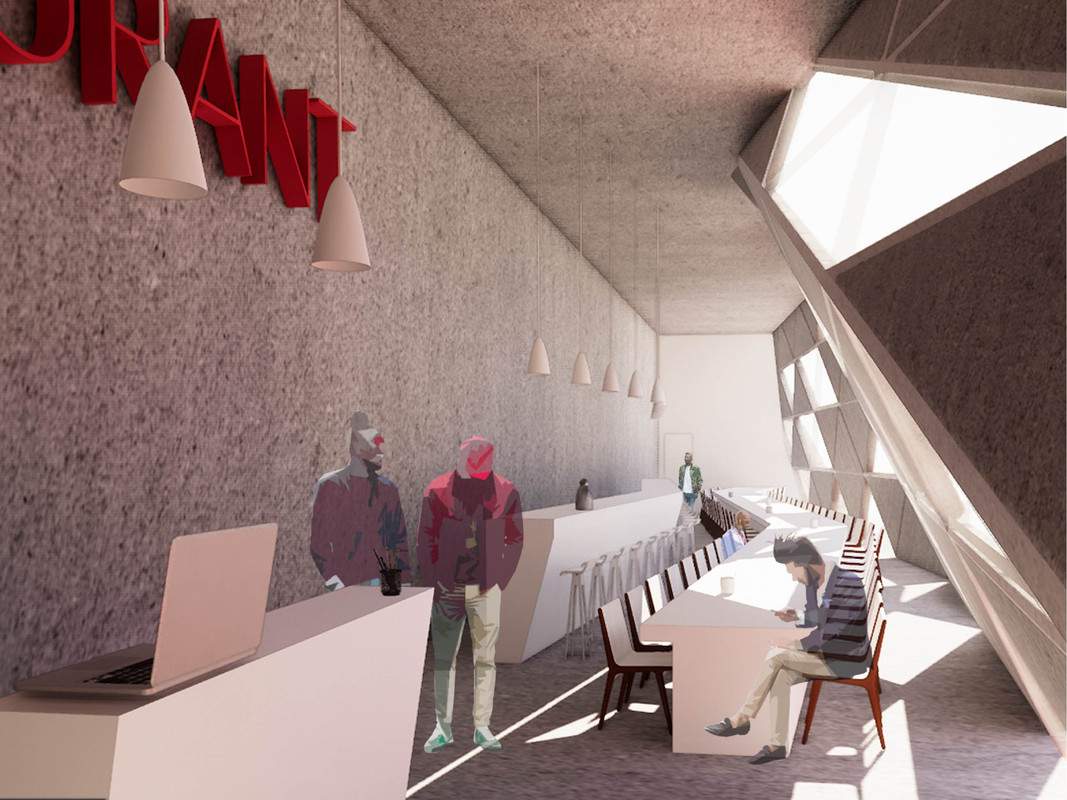 ---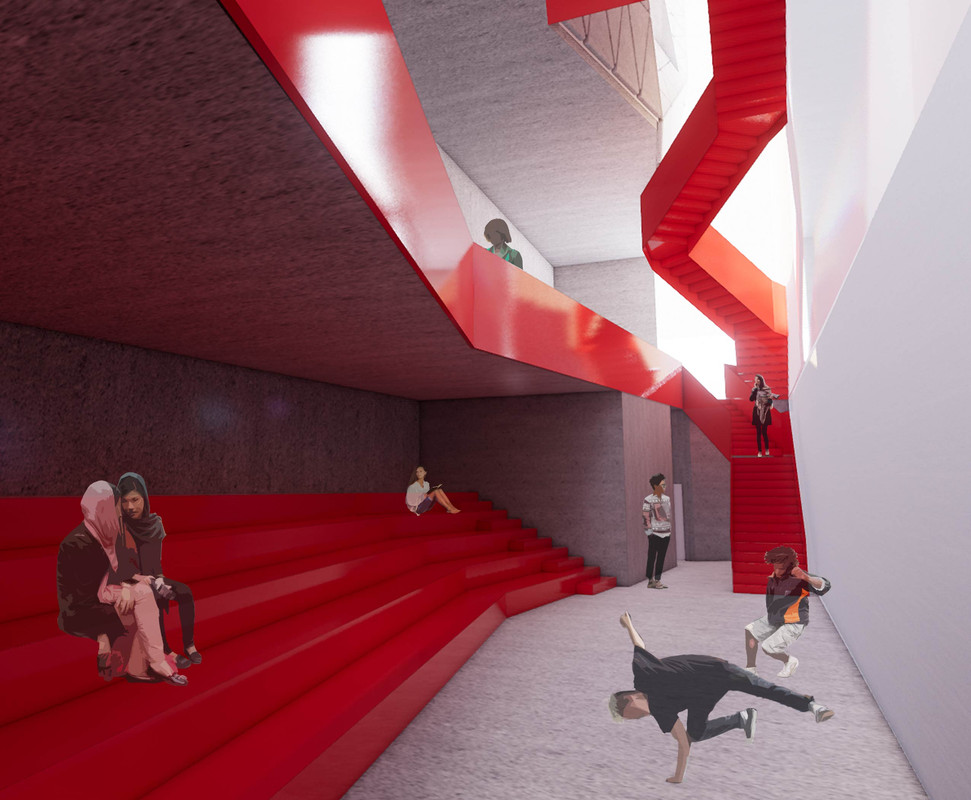 ---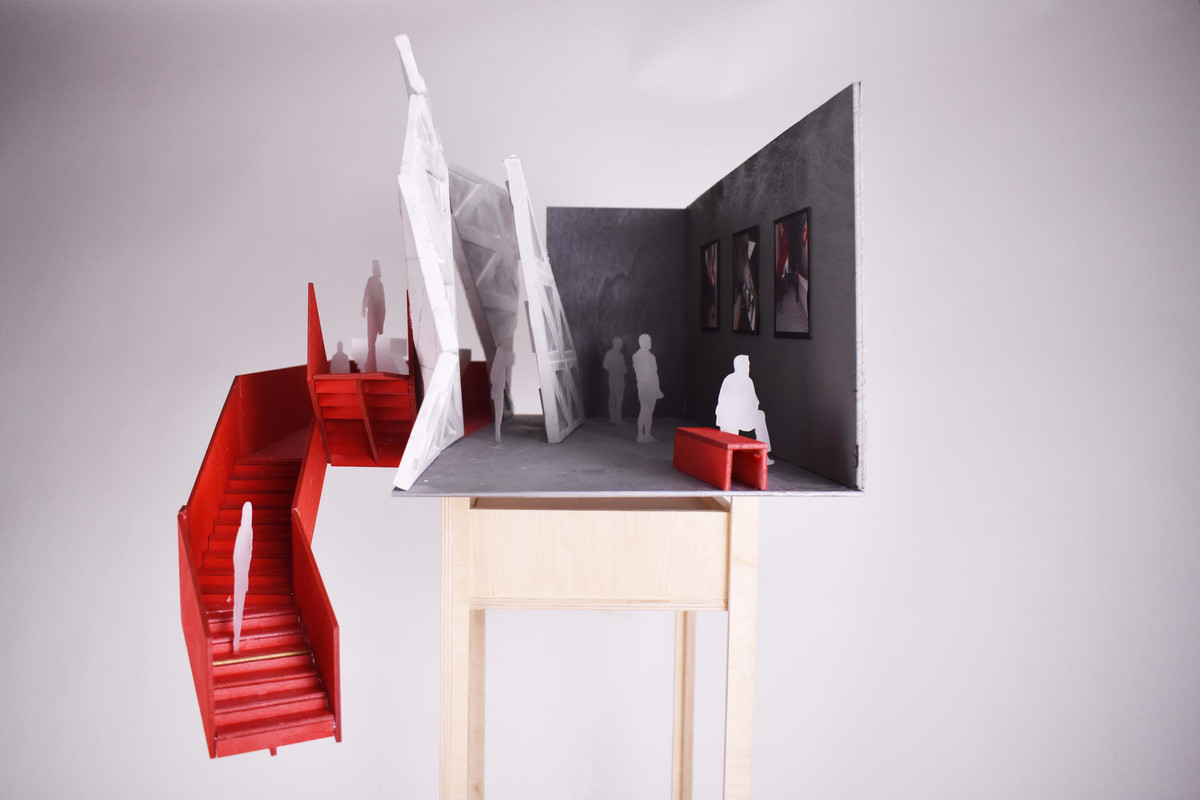 The long and narrow nature of the building allowed us to design long and beautiful spaces, that play with the light of the facade. To create this facade, we worked with concrete casts, and parametric modelling software to allow for a buildable and vivacious facade, bringing light through the facade in interesting ways, giving life to the currently empty site.