Architect: Master Students
Name: Marco De Vincentiis, Emanuel Falappa, Silvio Pennesi
Year: 2016
Location: Trans Siberian Railway (Moskow)
"The Trans-Siberian is the route where continuous experiences and paths create connections between reality and physically distant places. It 's the journey that makes this possible, that elevates the Trans-Siberian has no mere link, but as a symbol of knowledge, sharing and unity of different realities. So our architecture is made by this significance. A trip is made by key moments by words that have different significance for each of us .Words that represent moments and feelings here want to be able to generate architecture.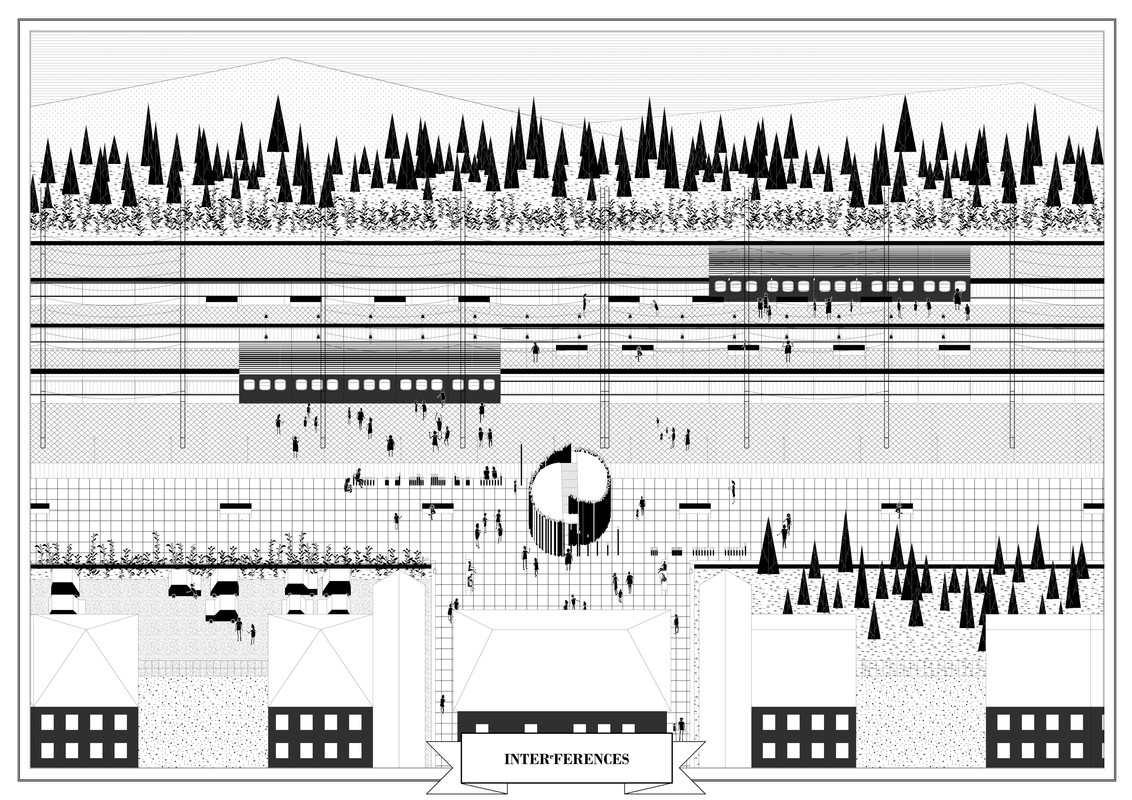 The two large wings that embrace the central body symbolize the rhythm of time. the path is suddenly interrupted so the customers can assimilate what has been and what perhaps is going to be continuing the journey. The structure leaves no compositional references in dealing with the place except through the large openings that let perceive as interference outside. Because our architecture doesn't have to be placed only in one spot but it is essential not to lose the main references. This is the reason why the two more external pillars change in height depending on where our "stop" is placed, referred to Moscow and Vladivostok that are the more external stops of the Trans Siberian Route , describing visually where you are compared to the most extreme points of the railway. Reference points for the visitor but which do not interfere with the perception of the surrounding space. Every place is different, the architecture helps to perceive it without imposing a point of view.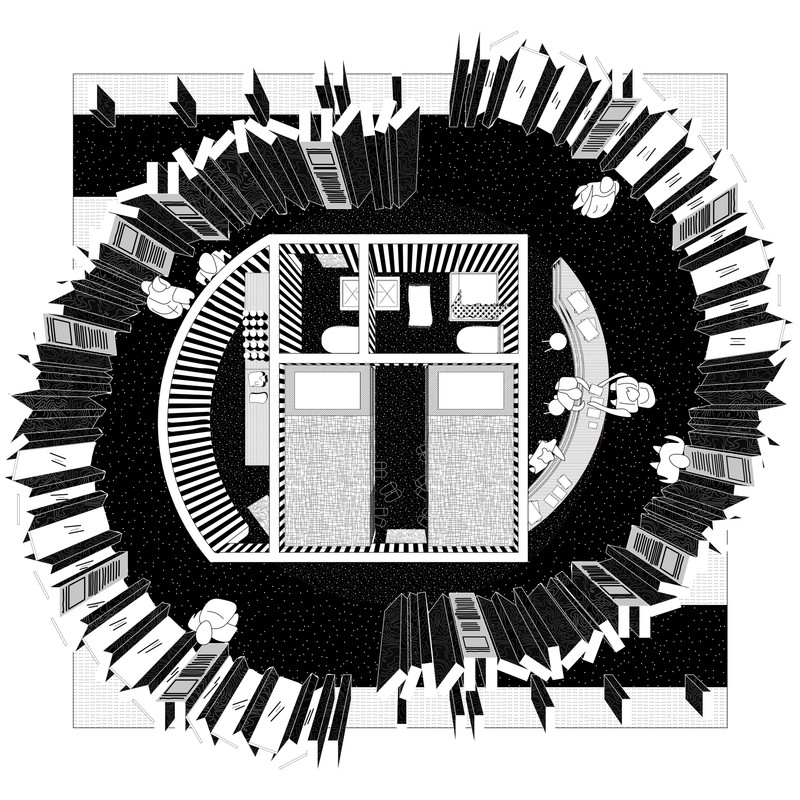 The path has to tell a story as well as driven into the building. Understanding requires knowledge, the architecture must be used as support. So the structure is has a dual role, able to support but at the same time to teach.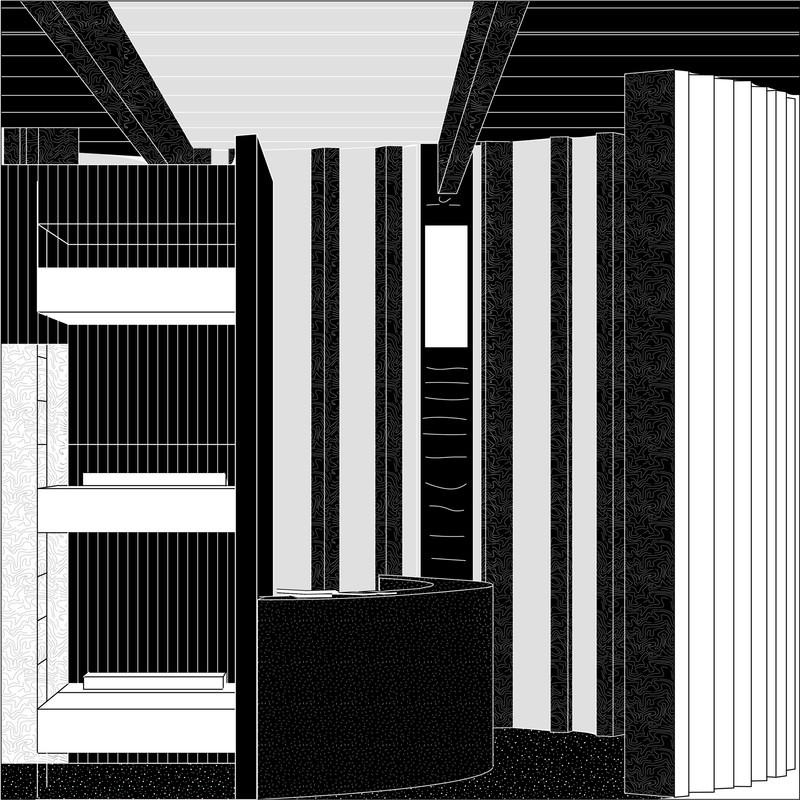 See and observe impose peace, expressed by a path that wants to guide you, helping you perceive the environment, moving towards the central space. The relationship with the external changes as you get closer to the core, gradually changing from a direct relationship with the outside mediated by windows, to the complete negation of the front light, that once the center becoming zenith, thanks to a skylight in the roof. Similarly if you go the other side, this time the mirror, replaces the glass, and allows the time to confront  with ourselves.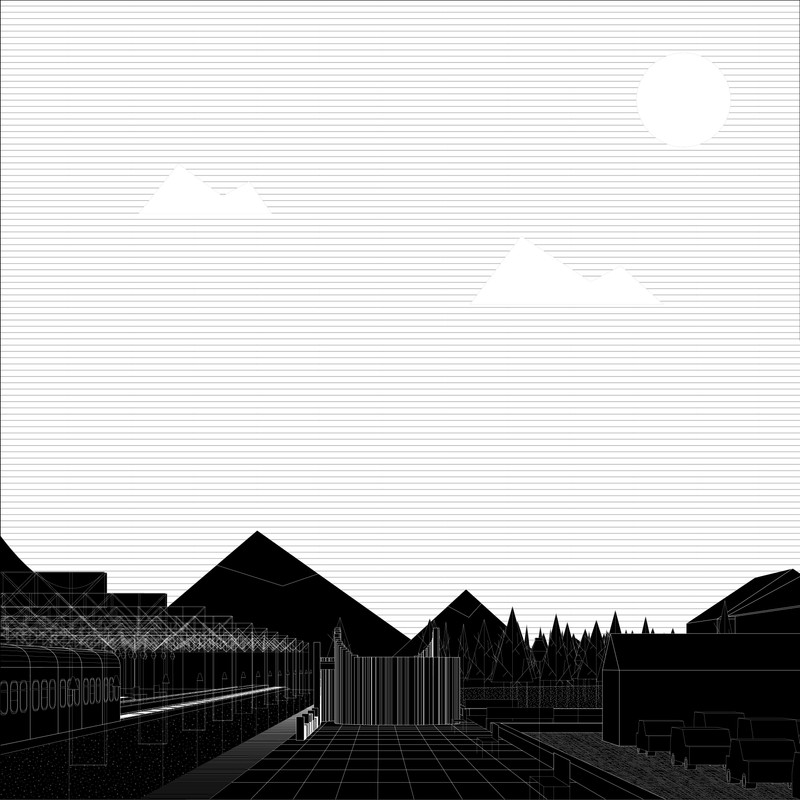 The center of the project is the heart of what the journey is, is the static break as opposed to the dynamism of crossing. This is the moment in between the past and the future of our trip. The calmness of the pause are able to reveal feeling and experience otherwise imperceptible. Here the "stay" is represented from the fundamental services to the dining. "