Architect: Claudio Grasso& Federica Miranda
Location: Catania, Italy.
Year: 2018
Instagram: @claudiograsso & @federica_miranda
The project focuses on total immersion in the context in which it is located.
The house is on one level and is divided into living area, pantry, guest bathroom, three bedrooms with en-suite bathroom.
The project site has the characteristic to be halfway between the sea and the mountain and to position itself in a point where it is possible to admire both.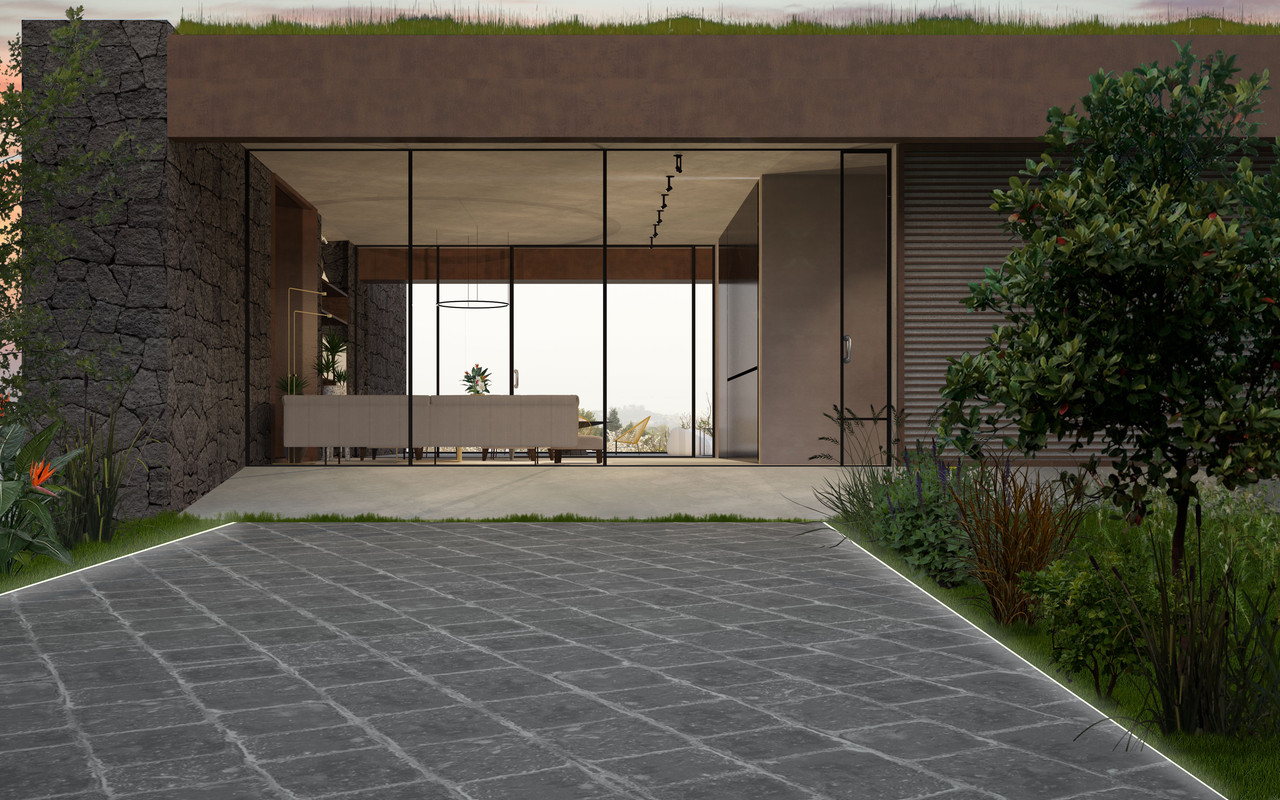 ---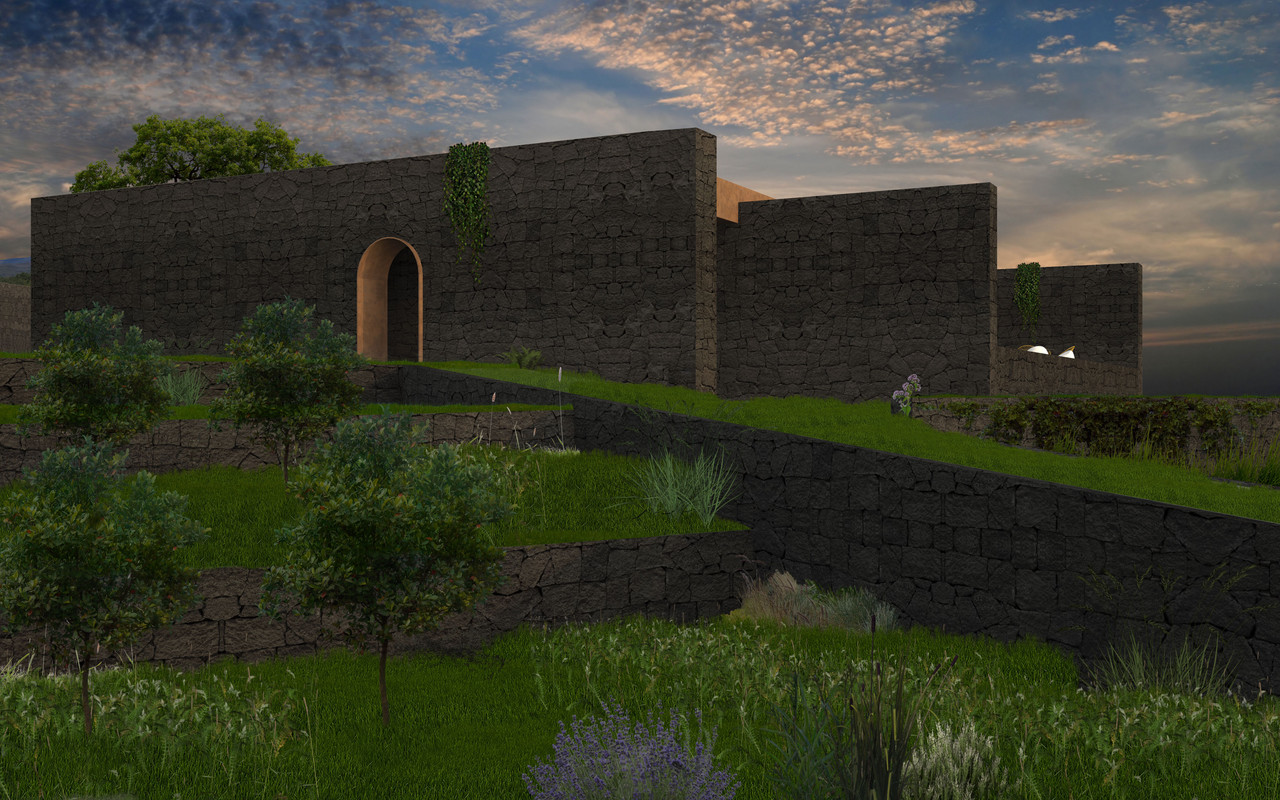 The desire of the client was that of being able to look and contemplate, above all from the living area which is the one most experienced both at the same time and this led to the insertion of two large windows on the opposite sides, ideally connecting the two panoramas.
Simple materials characterize the house, but they are "sincere" respecting the place.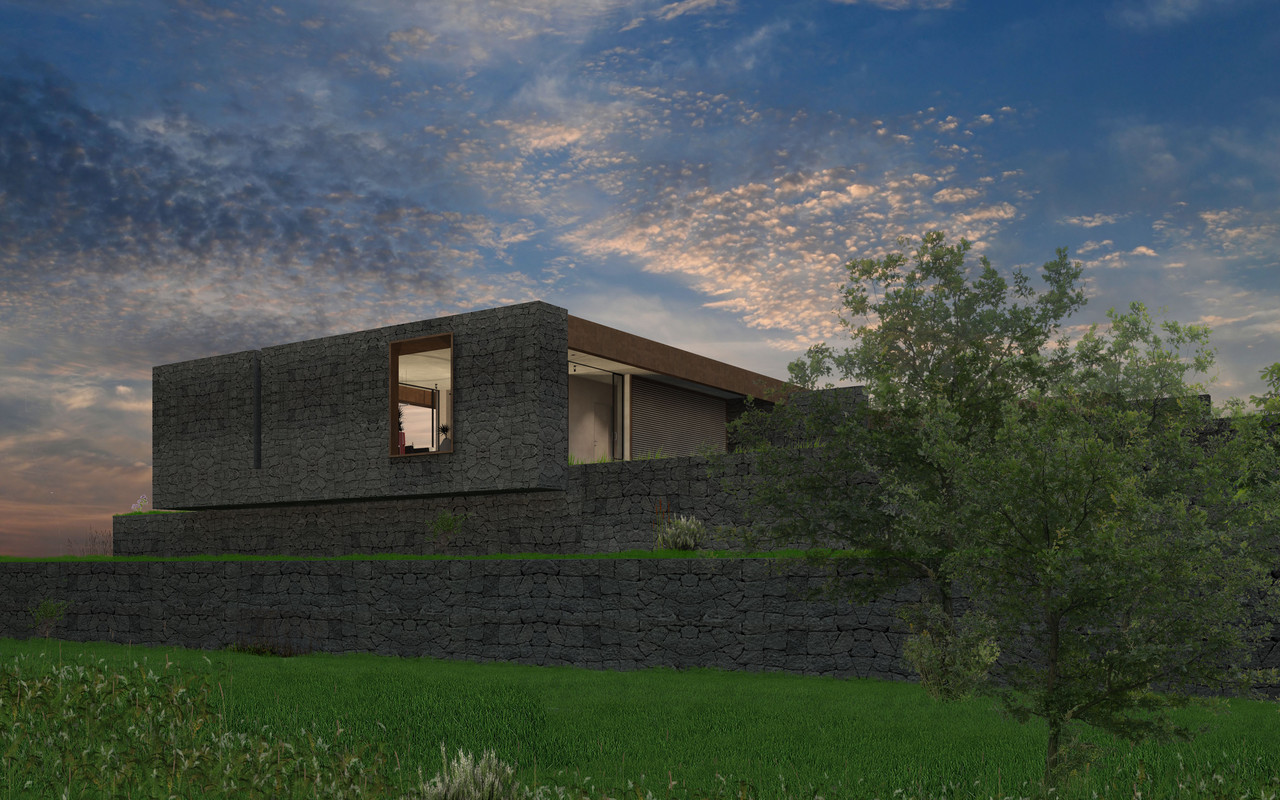 ---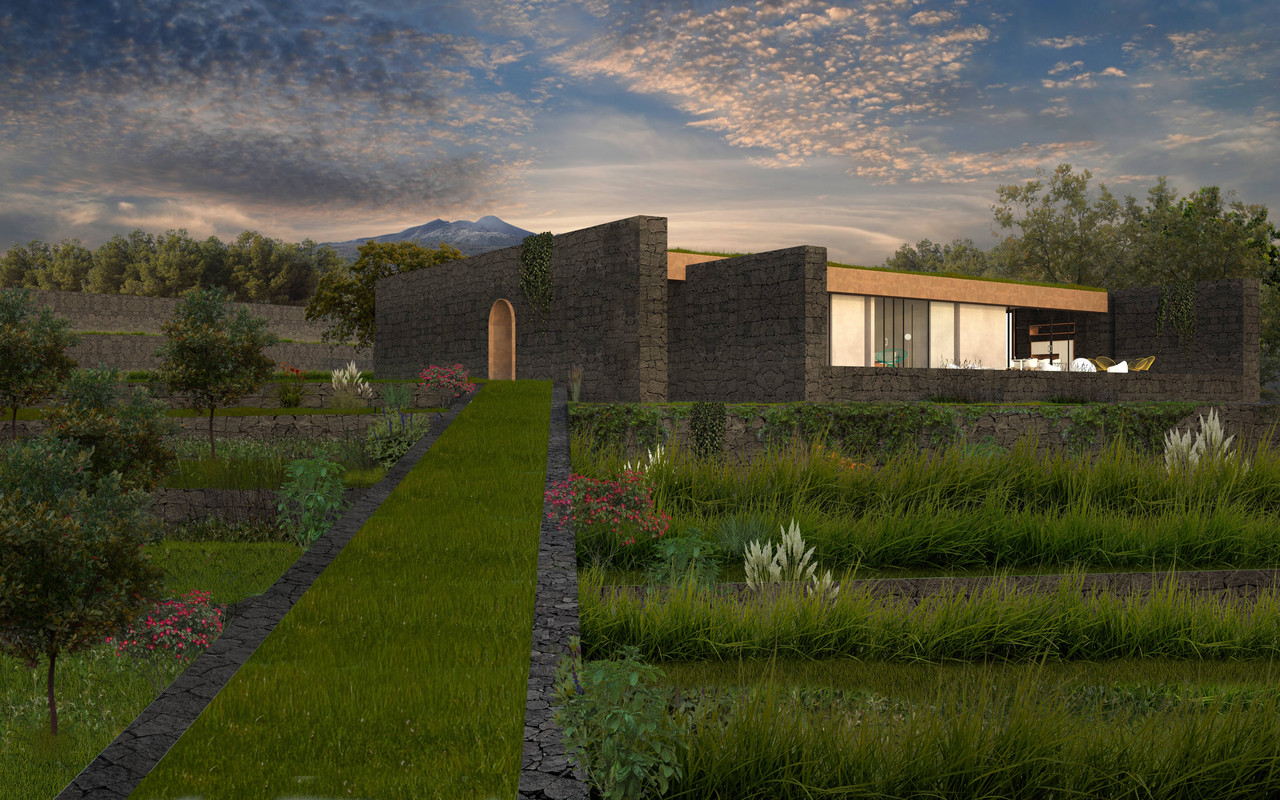 Few exterior walls surround the house, but they are large and imposing lava stone septa that dictate the rhythm of it and determine the boundary between interior and exterior space.
The interior finishes of the floors are in totally natural mortar with a different degree of finish depending on the surface to be covered while some architectural elements are finished in Corten that combined with the lava stone creates a very interesting material dialogue.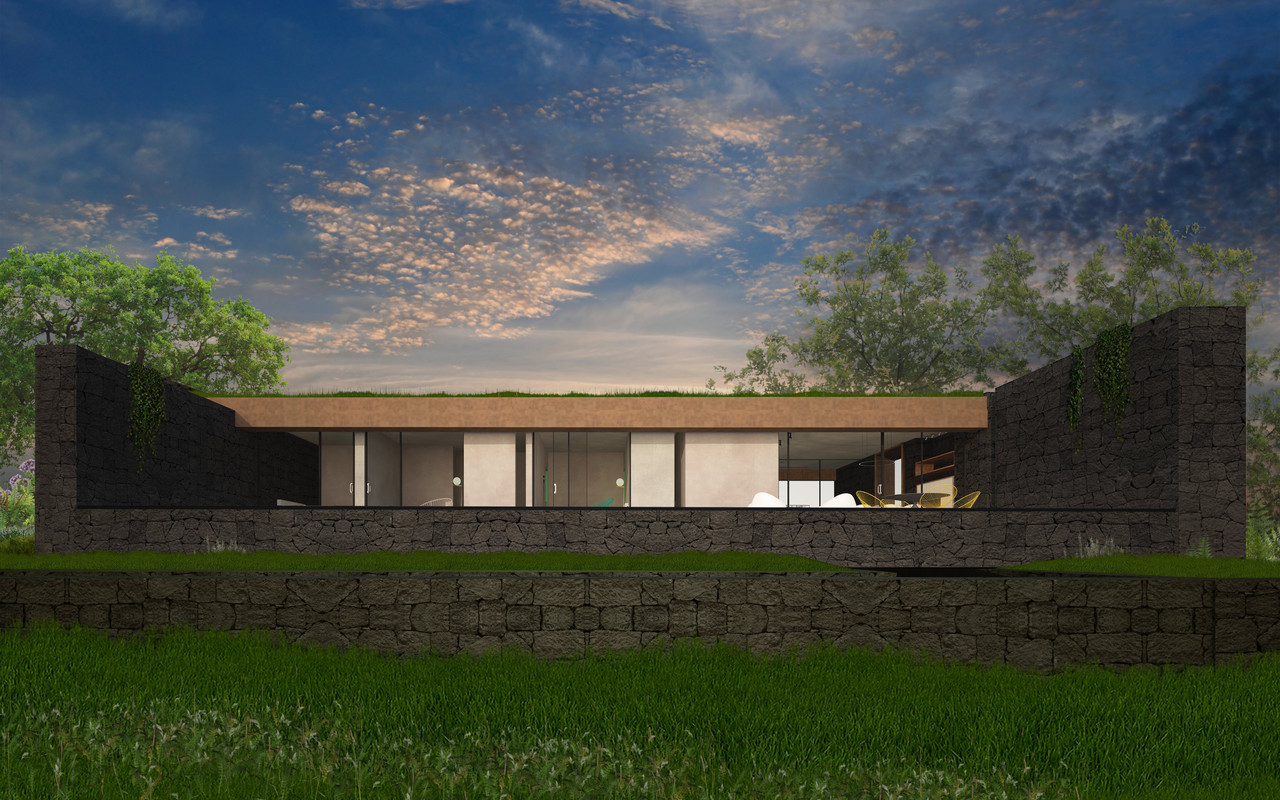 ---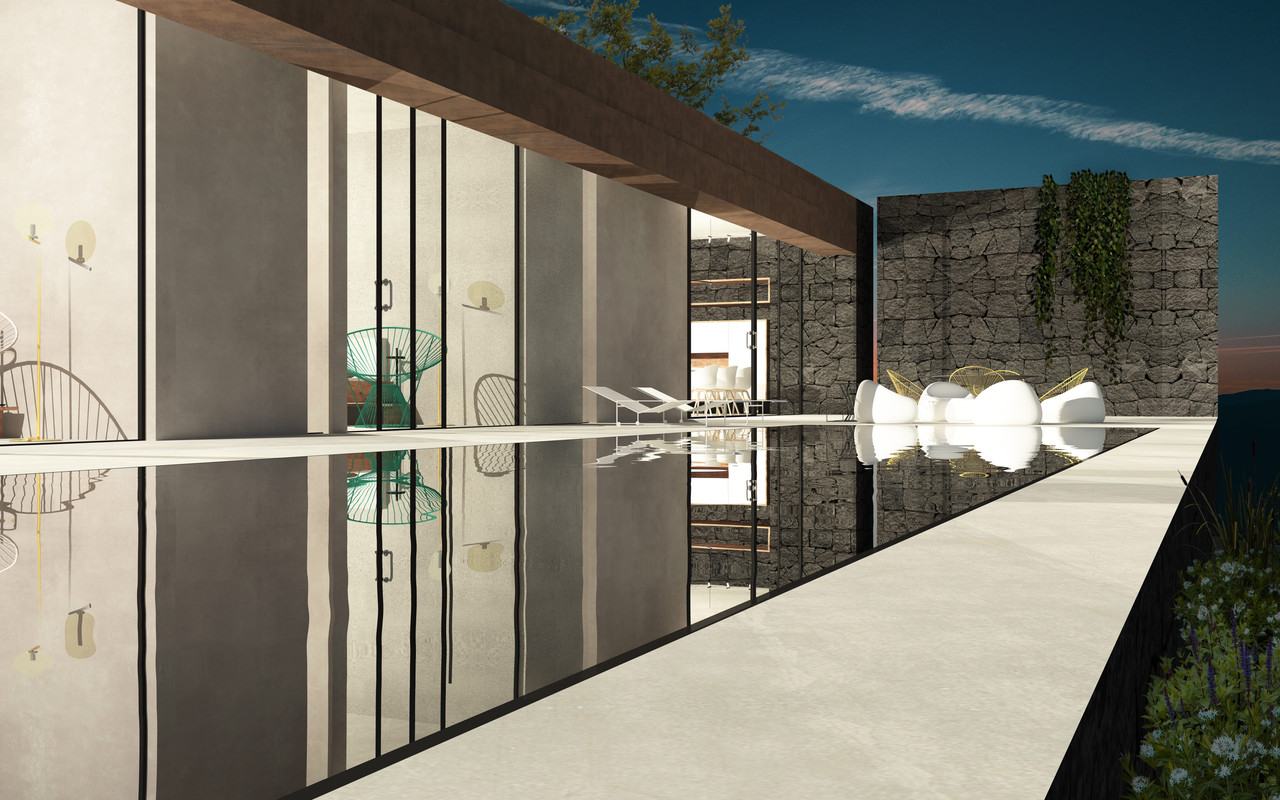 All bedrooms have a large sliding window that overlooks an infinity pool that points towards the Gulf of Catania and embraces with a single glance Taormina, Catania and Syracuse.
The material as the main element of the project does not want to weigh on the context but rather merge with it and that is why the volume of the house very simple in its forms rests on what is the natural base of the place going to become an integral part of it.
The roof garden closes and completes the building, as well as establishing a natural regulation of the house, it amplifies to fortifies even more the concept of mimesis with the surrounding natural context.