Architects (Student):  Gonçalo Lopes
Instagram: @lgoncalolopes
Year: 2019
Location: Covilhã, Portugal
Description Formal
Tree House is a housing project developed for artists who visit the city in the space of a few weeks in order to develop some kind of work.
At the start, it is possible to observe two volumes. There is a clear lack of visual coherence between the two. It was assumed from the principle of assuming different volumes for different situations. For in the larger volume, opaque and purely functional, are included the access and sanitary facilities. Unlike the other volume, this one is a little smaller and with enough light, which brings reason to the event. In this same volume, there are suspended platforms that give the impression that they are floating in space thus creating a diagonality of spaces.
---
Axonometric
---
Implantation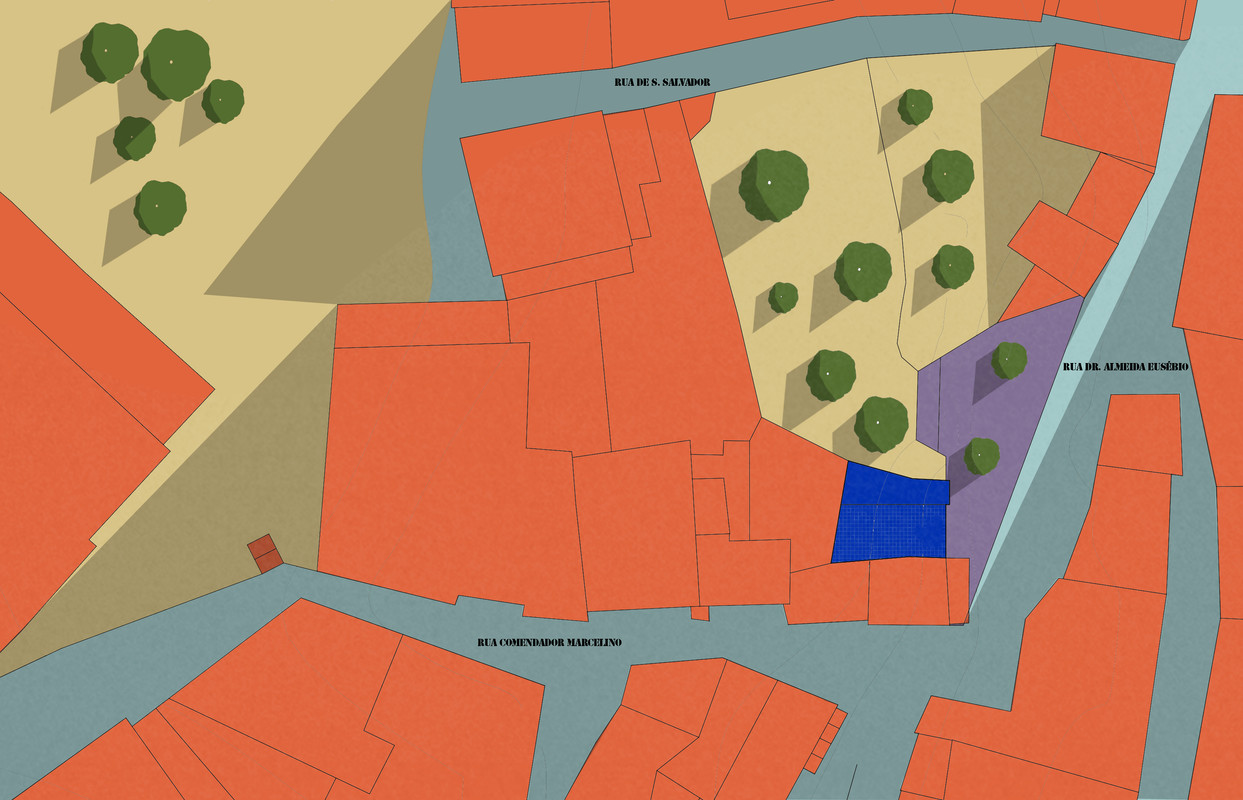 Issues such as placement of food preparation space and storage were quickly resolved by creating a cabinet in the smaller, imperceptible volume, crosses the total right foot of the space in it allowed to use on any platform. There is access to the roof, where the view of the Serra da Estrela fills the landscape.
---
Elevation
---
Plan 0.00m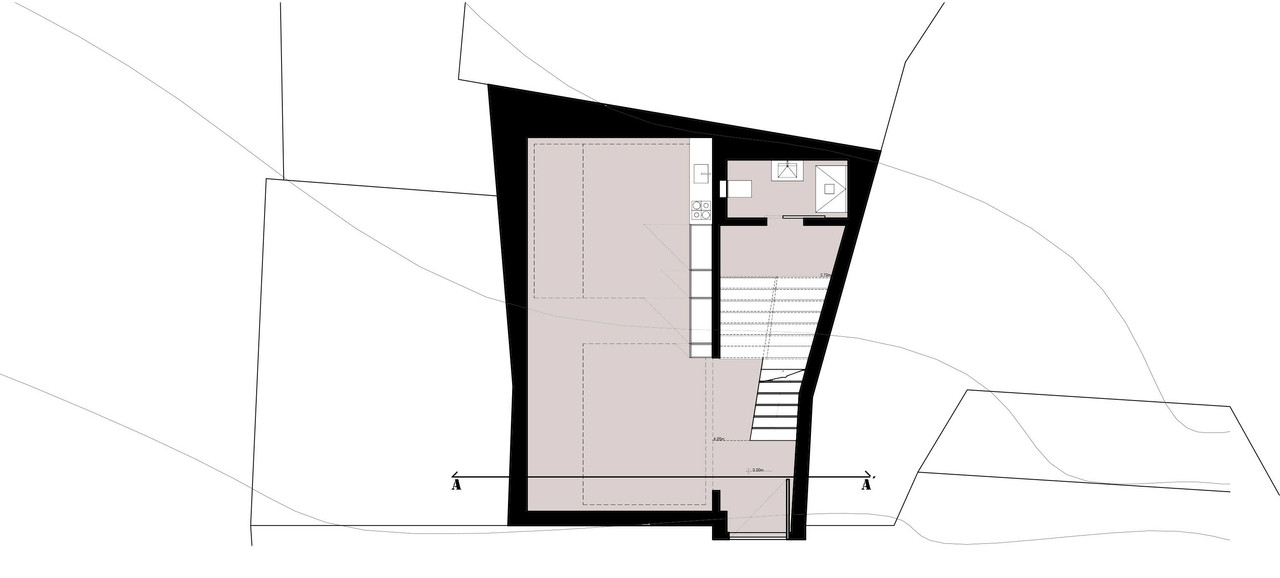 ---
Plan 2.70m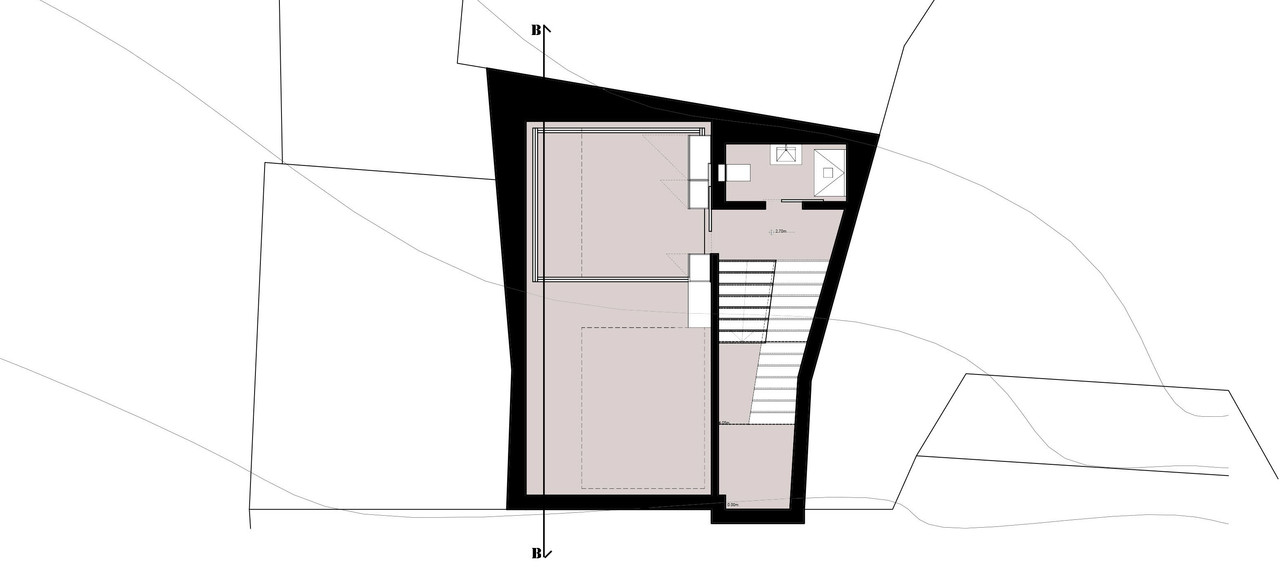 ---
Plan 4.10m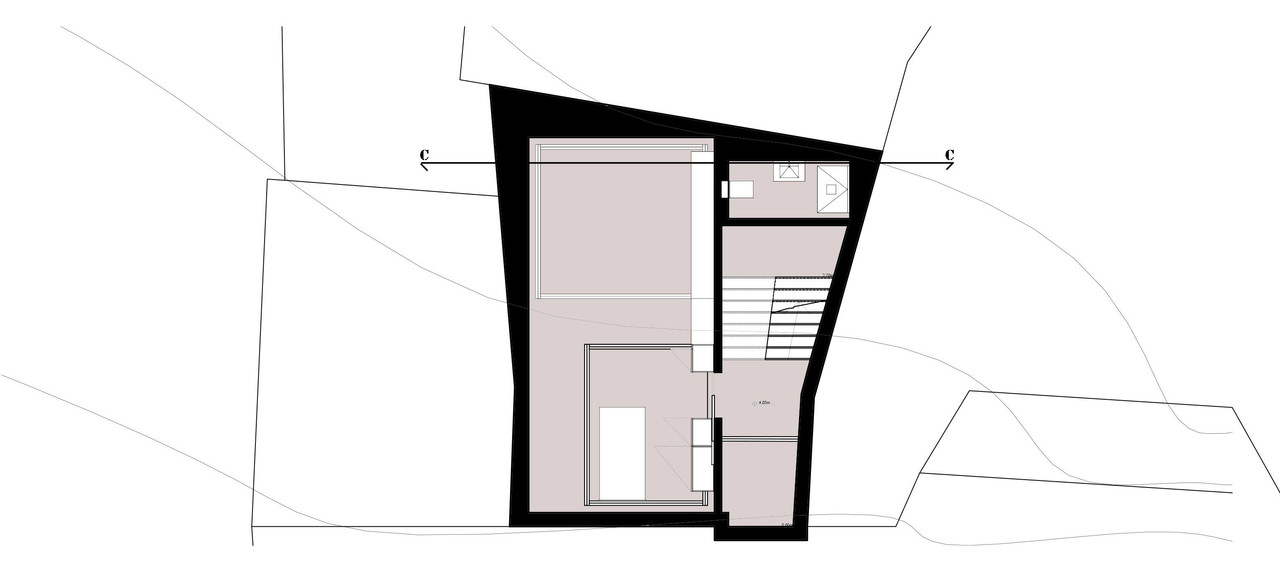 ---
Plan 5.40m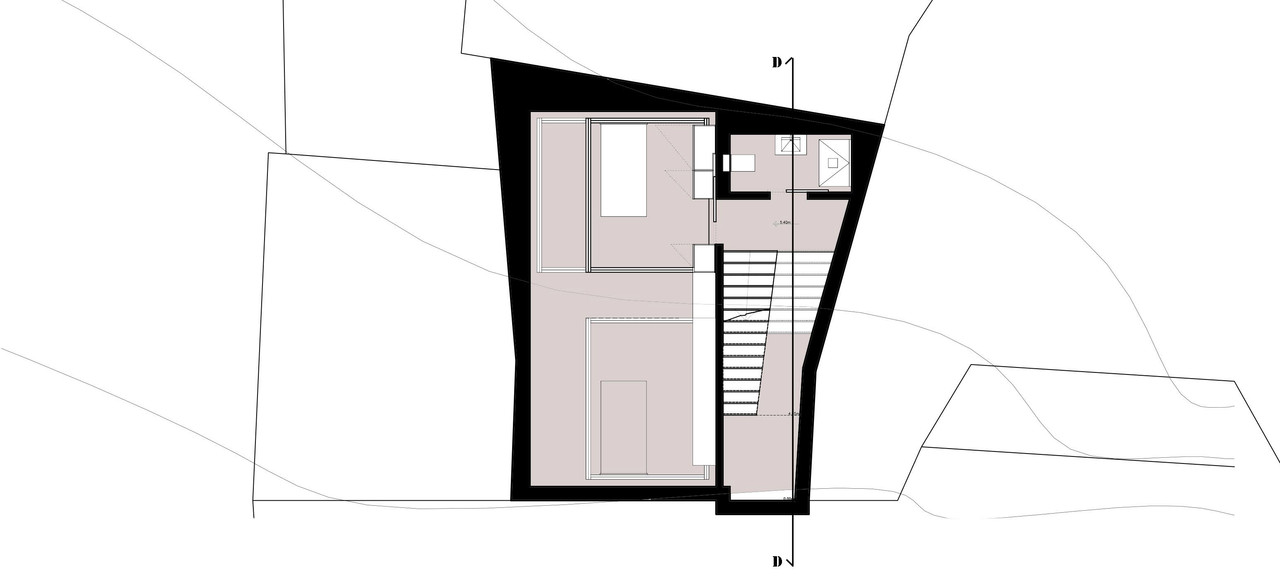 ---
Description Informal
If I could dwell in a house shaped by the impulses of dreams, I would build it in the form of a tree, set amidst its leaves and branches, absurdly light, pure and intense, punctuated by tears and openings where, amid penumbra and scent of the earth, breeze, light, landscape.
He set it up as a small, simple tower, where he erred every day in search of the right light and the exact space. Its interior, bright and clear, drew it with the rigor of nature, full of meaning, the testimony of multiple lives. He sent the accesses and the basic installations to a single branch, unequal and singular, capable of raising the cry of the imagination. The cover would be a wide, collective, acropolis over the landscape.
---
Plan 8.10m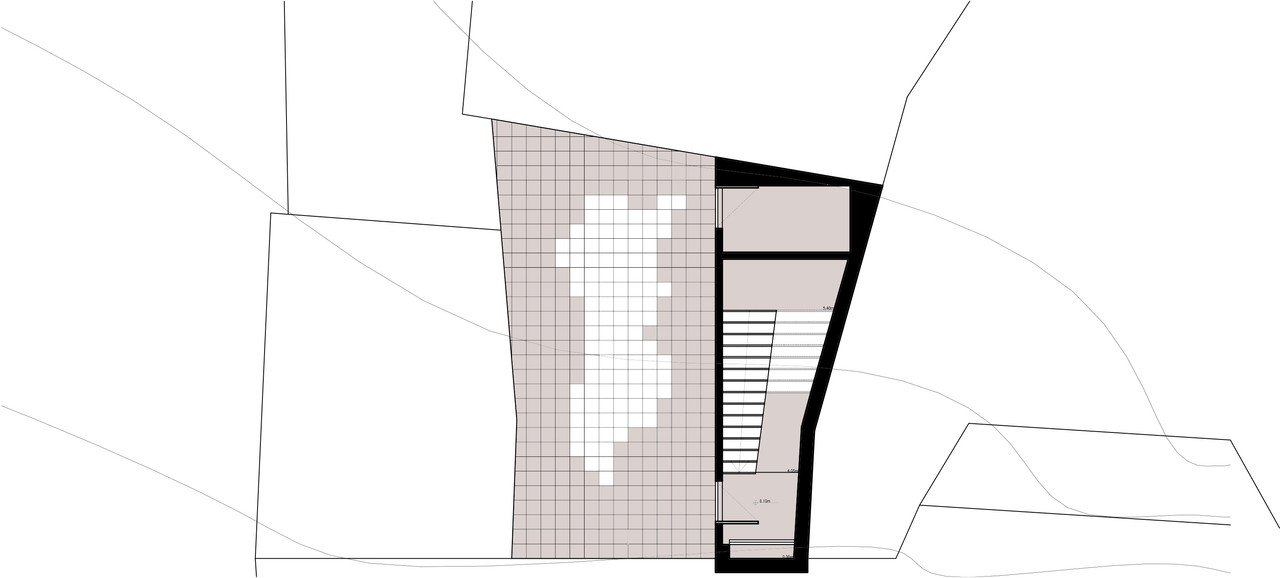 ---
Section A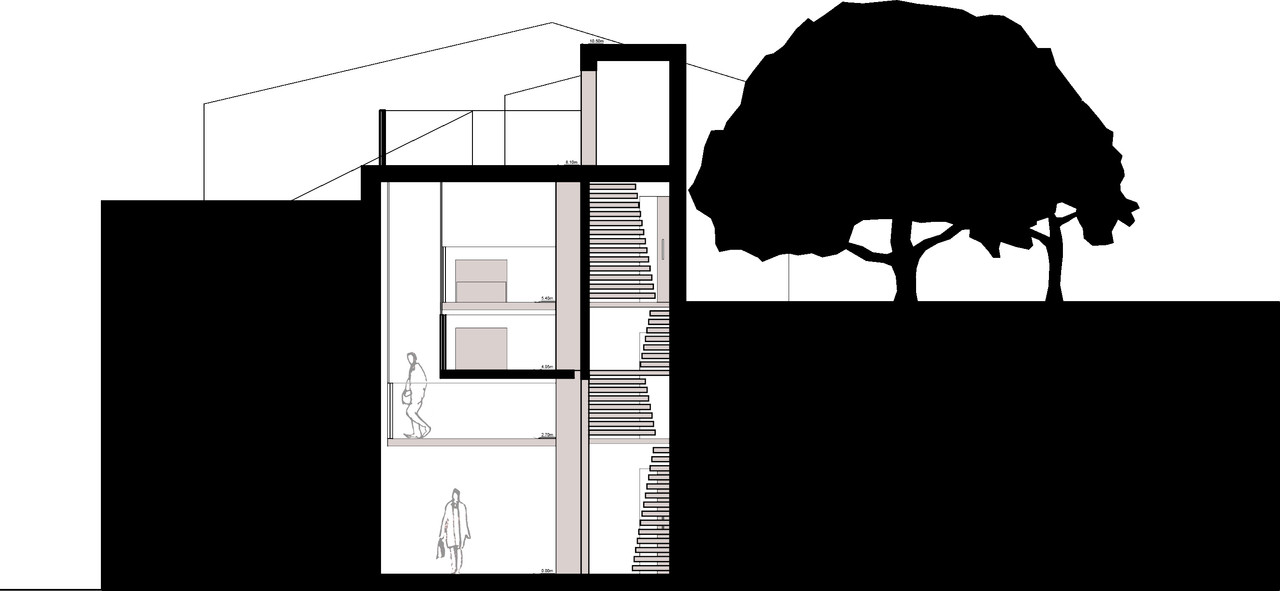 ---
Plan B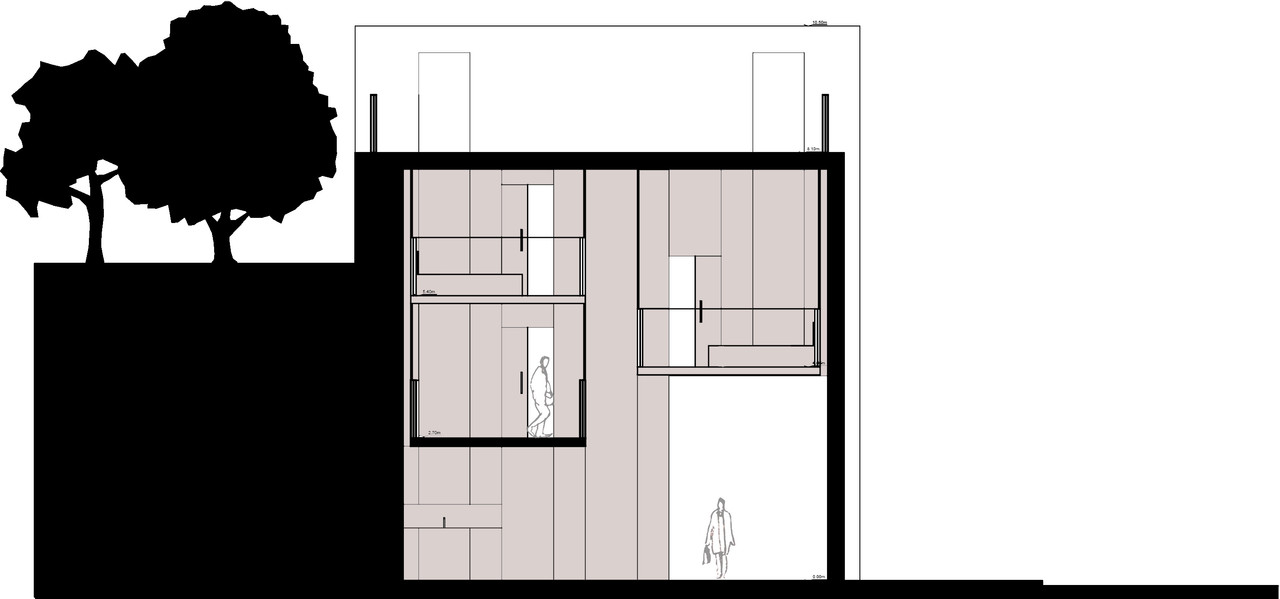 ---
Section C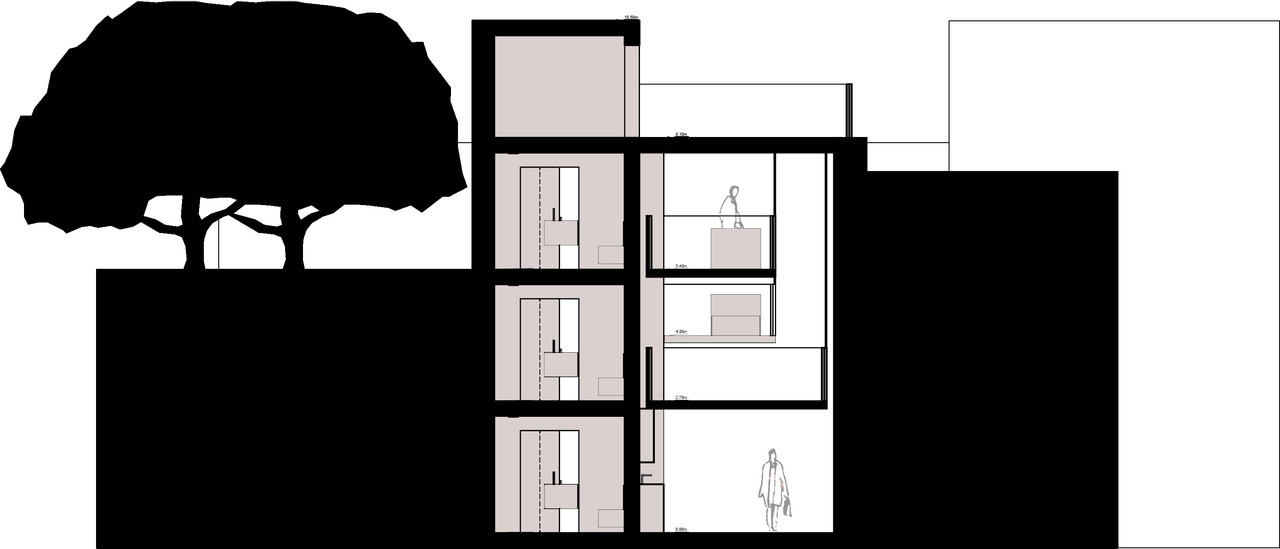 ---
Section D