Architect: Ing. arch. Ema Hrníčková
Location: Laveno-Mombello, Italy
Year: 2018/19 (thesis – studentwork)
Instagram: @emice_hrn
The aim of the project is transformation of former ceramic factory, which is located in a small town of Northern Italy called Laveno – Mombello. The site is close to Swiss border, lying on the banks of marvellous lake Maggiore.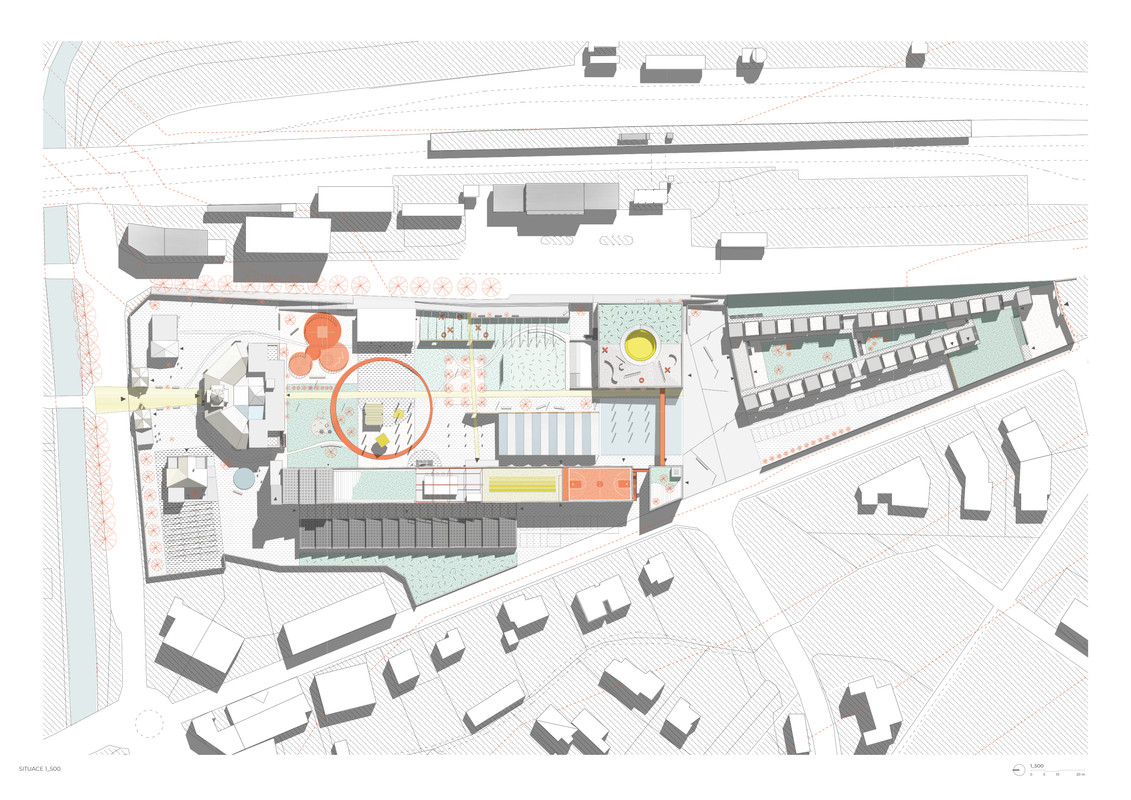 ---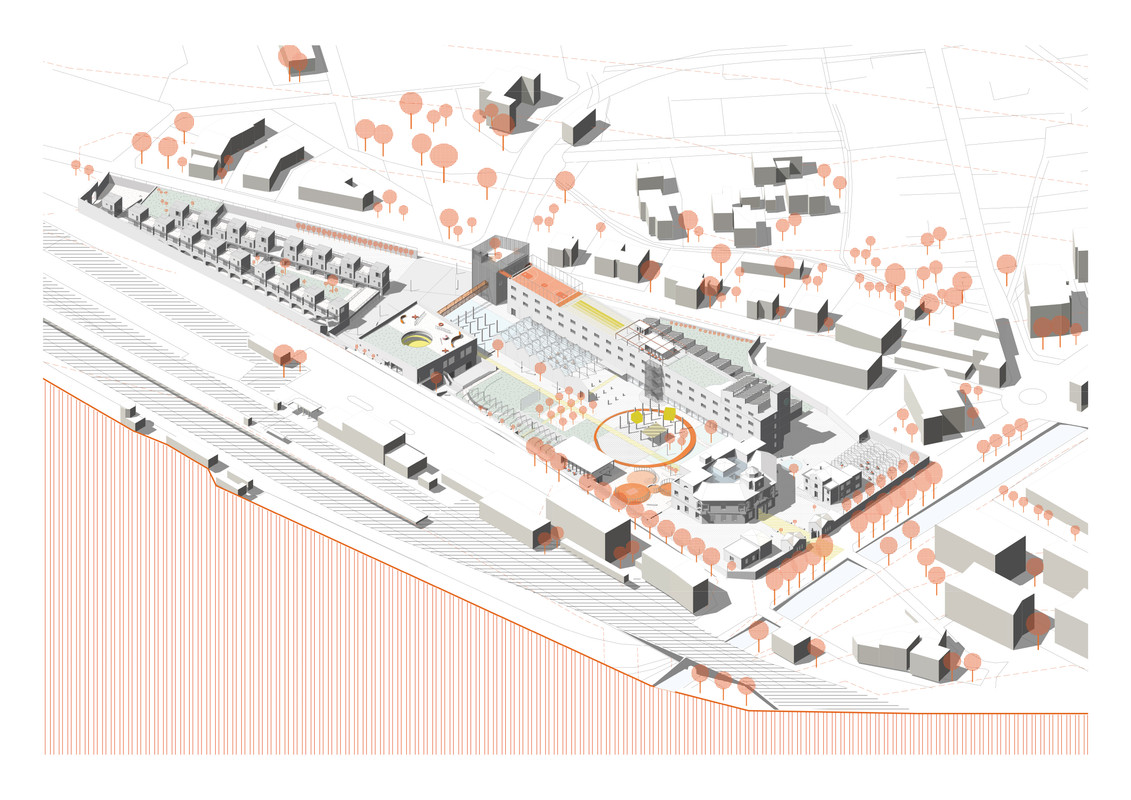 ---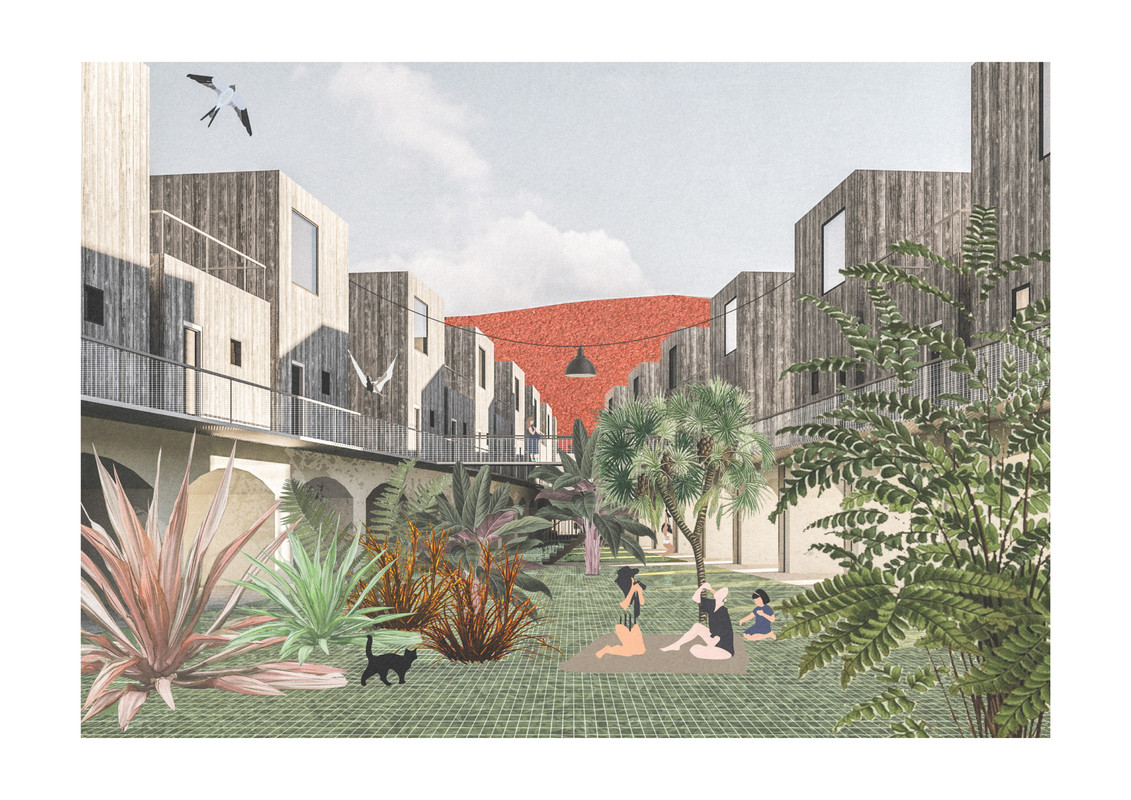 The entire complex with its spacious dimentions of 27 000m2 is an example of impressive italian industrial architecture together as typical railway brownfield – waiting for new utilization. The purpose of the transformation is to return this area to a city structure, giving the territory a new life, which will be useful both for local region and already developed tourism. Kid's factory is an innovative campus of childhood, a cultural-educational institution that covers all ages, where game and experience of the space is principal.  The area is divided into 3 main parts – head, core and tail. Head is the nearest part to the city centre – full of public content, you can find there local bakery, sweet shop, coffee bars, news-paper, ice-cream shop, visitor´s and service centre and library, research centre etc… Core is the most playful area where public space is principal. You can find one of the longest house of the whole region -a former factory building converted to a primary school, ceramic ateliers and loft apartments. Kindergarten and indoor sport facilities included in this part as well. The Tail is the most peaceful part where we find  private accomodation with common garden (similar to camping site).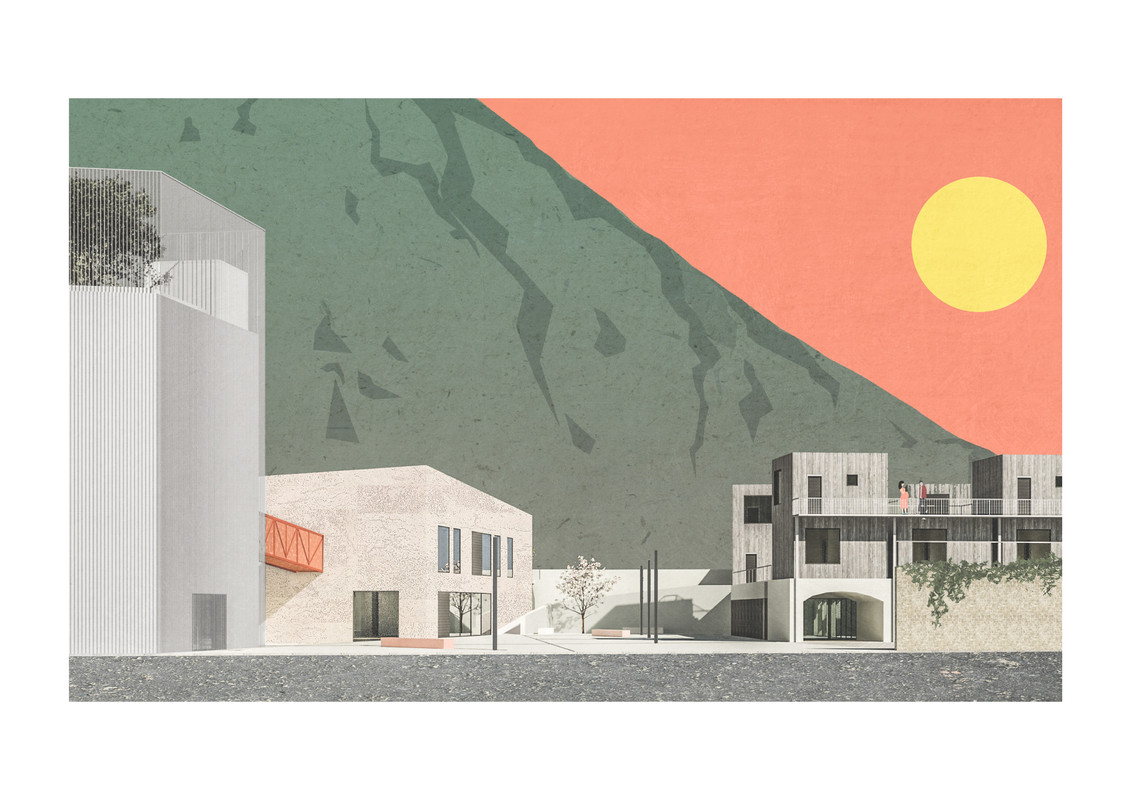 ---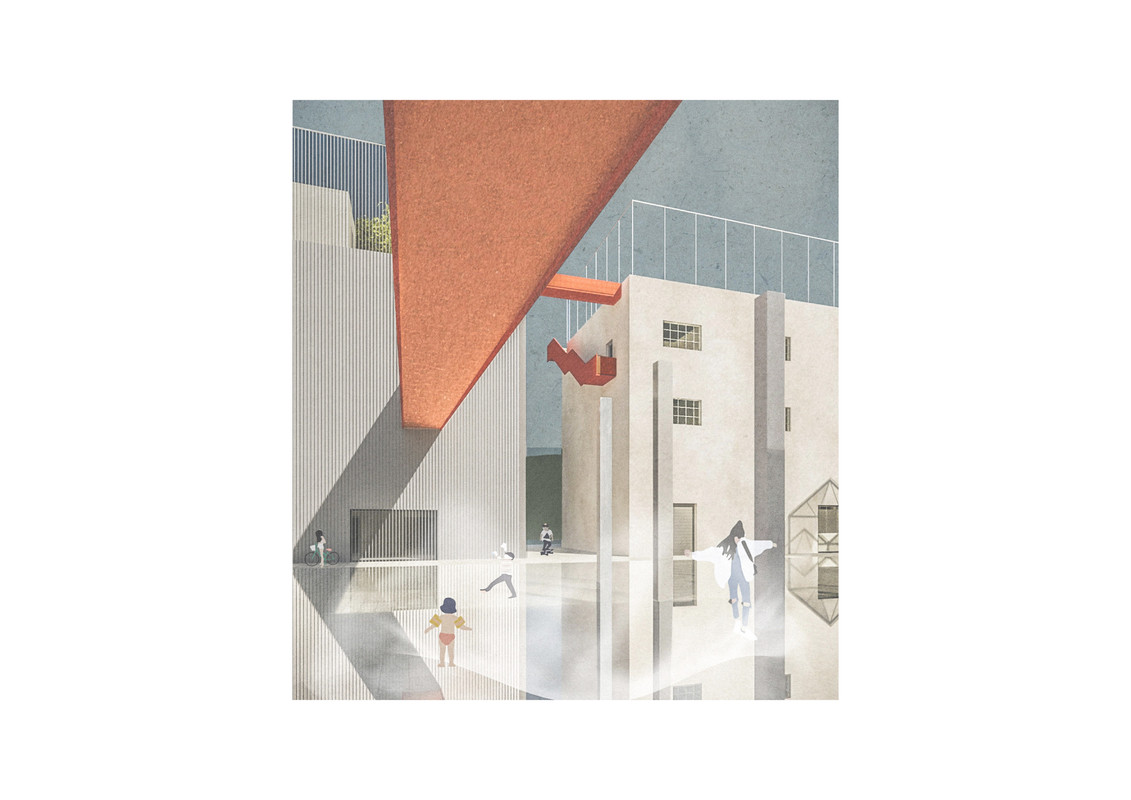 ---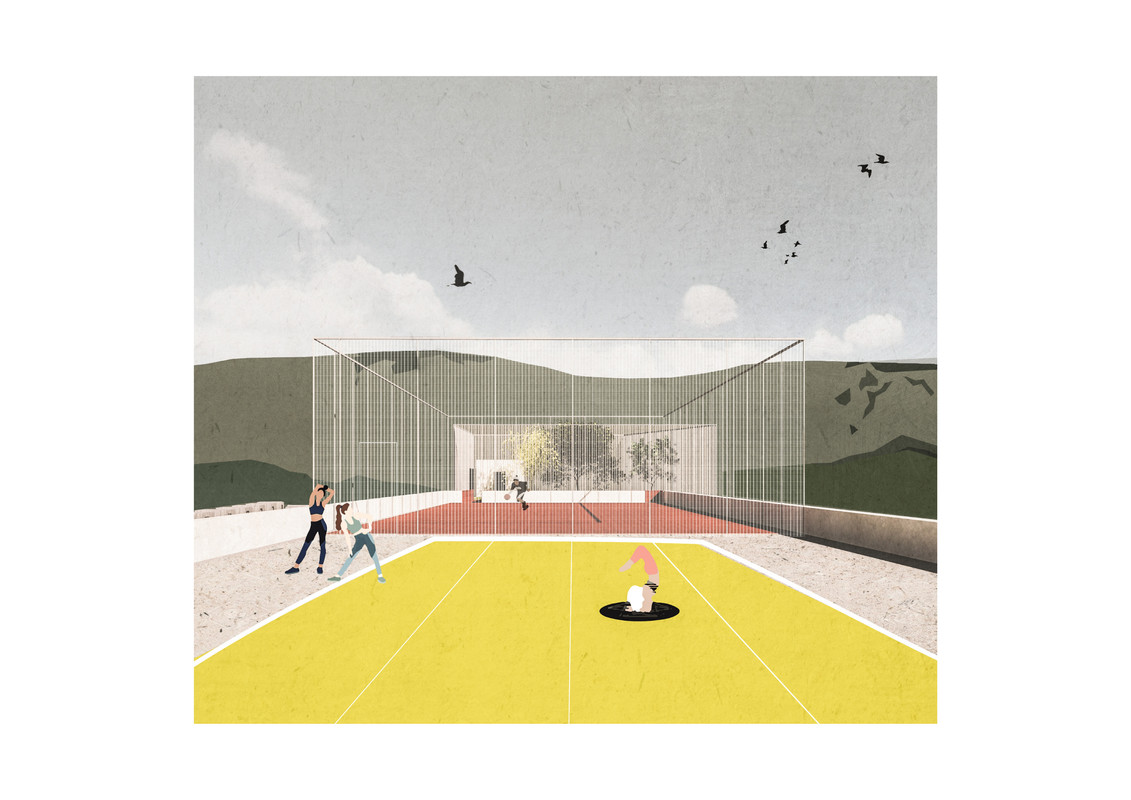 Public space is one of the most important aim of the design, devided with several original elements such as former pillars and brick walls… you see water mirror which reflects houses and pillars and changes to a vapour fountain where children can romp around during the hot months. From liveable and habitable roofs is possible to watch a life on the ground… the same as magnificient view of sorrounding Lombardic Alps.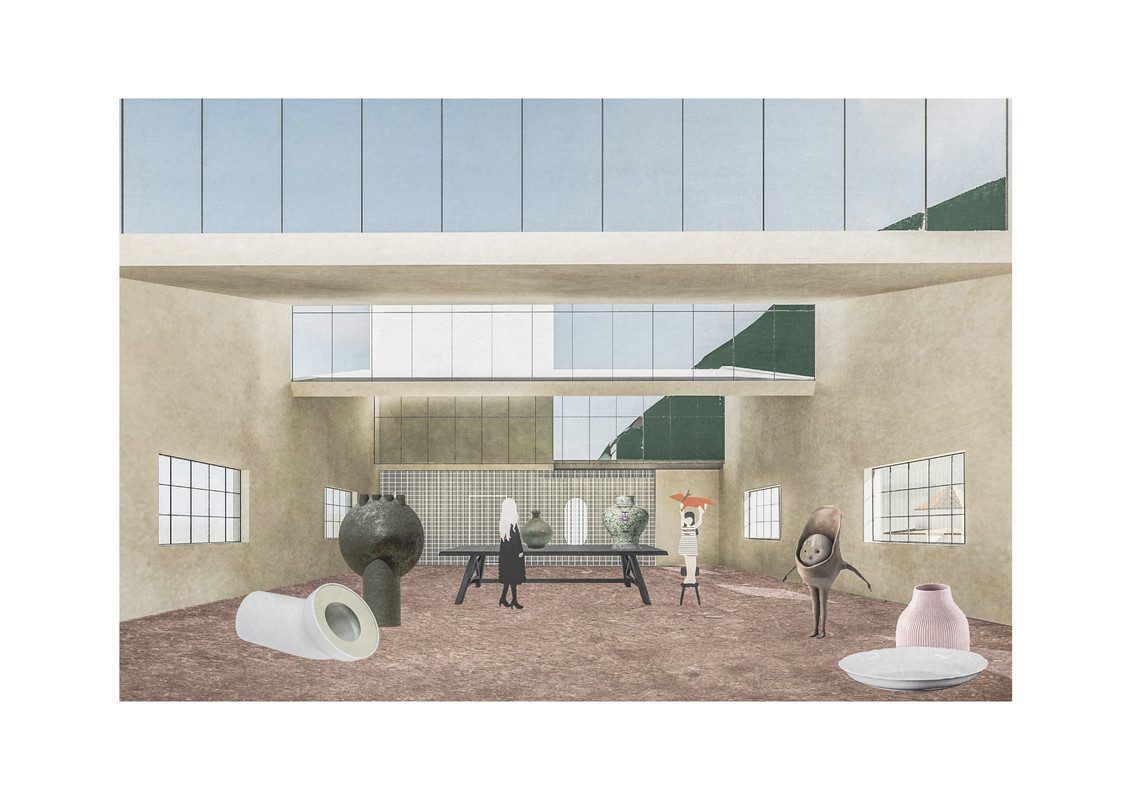 ---
---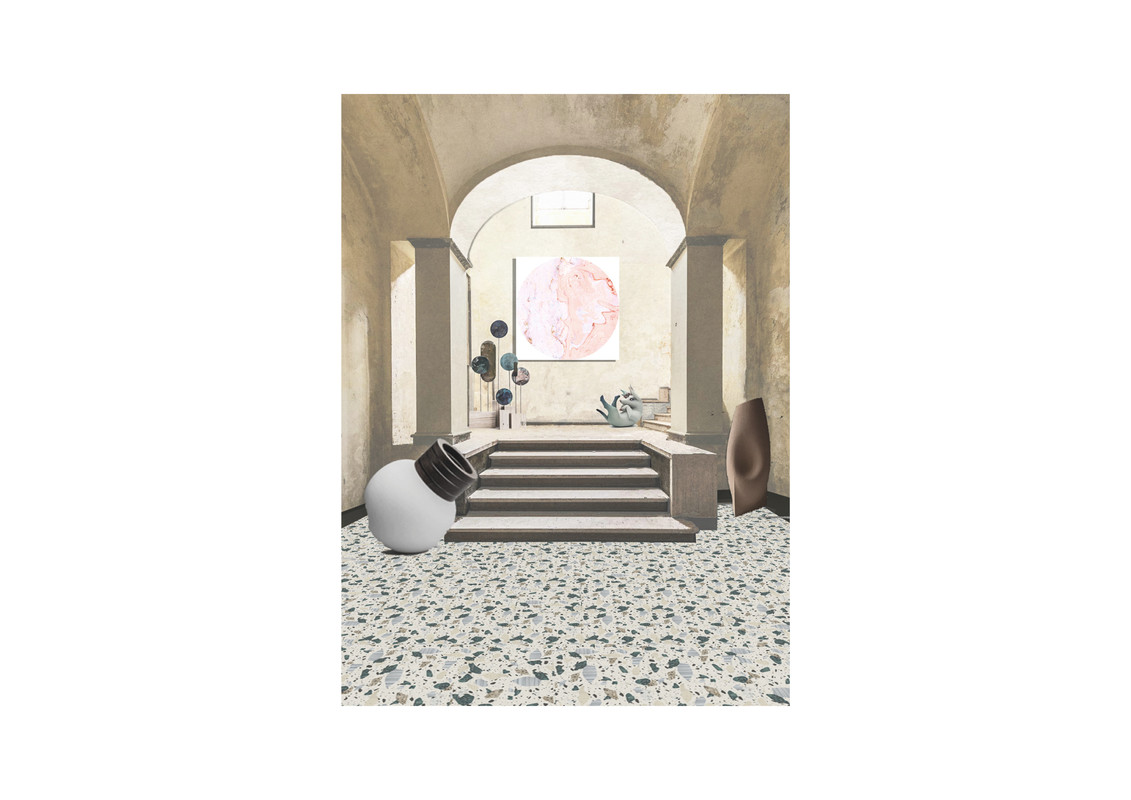 ---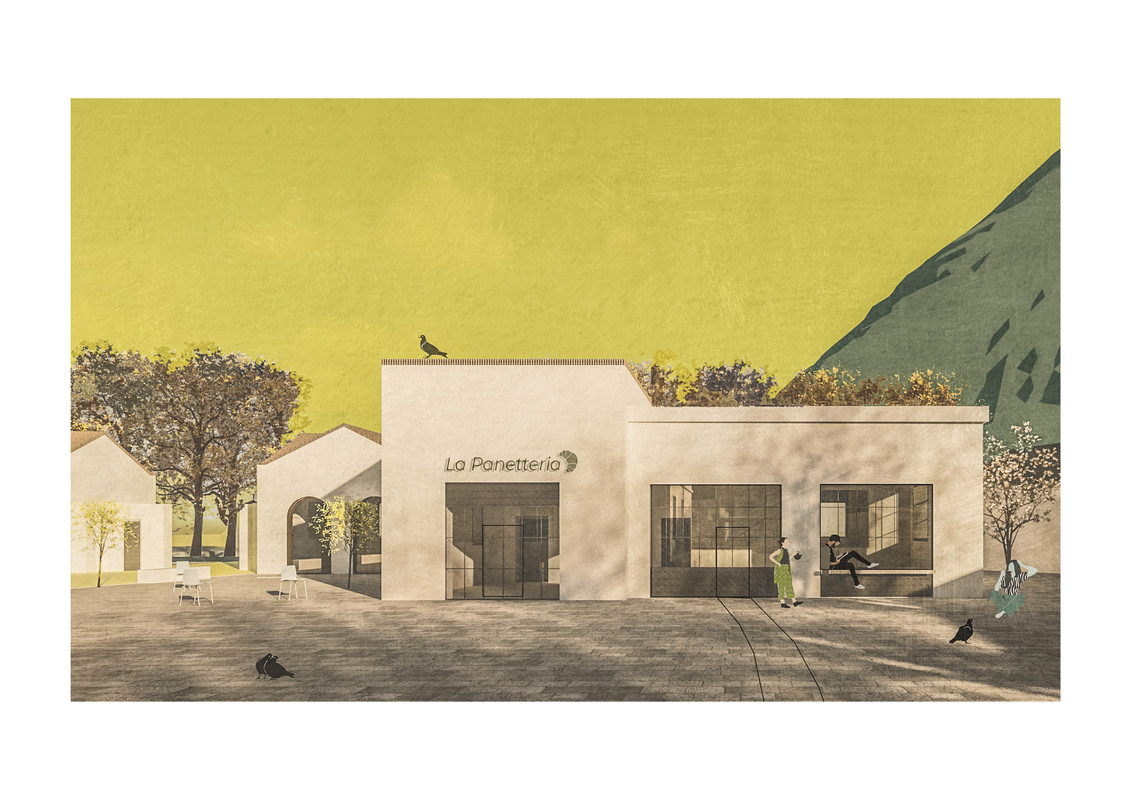 ---