Architect: Shleverda Kristina
Location: Moscow
Year: 2018
Instagram: @shk_kristina
---
Over the past decades, research in the field of logistics and warehouse real estate has witnessed an increased interest in the construction of this sphere, the active construction of modern logistics centers is underway, new integration branches of science are emerging and developing.
The purpose of this work was to analyze the existing logistical situation and objects of the logistics infrastructure in the world and domestic construction and design experience, as well as the formation of the basic principles.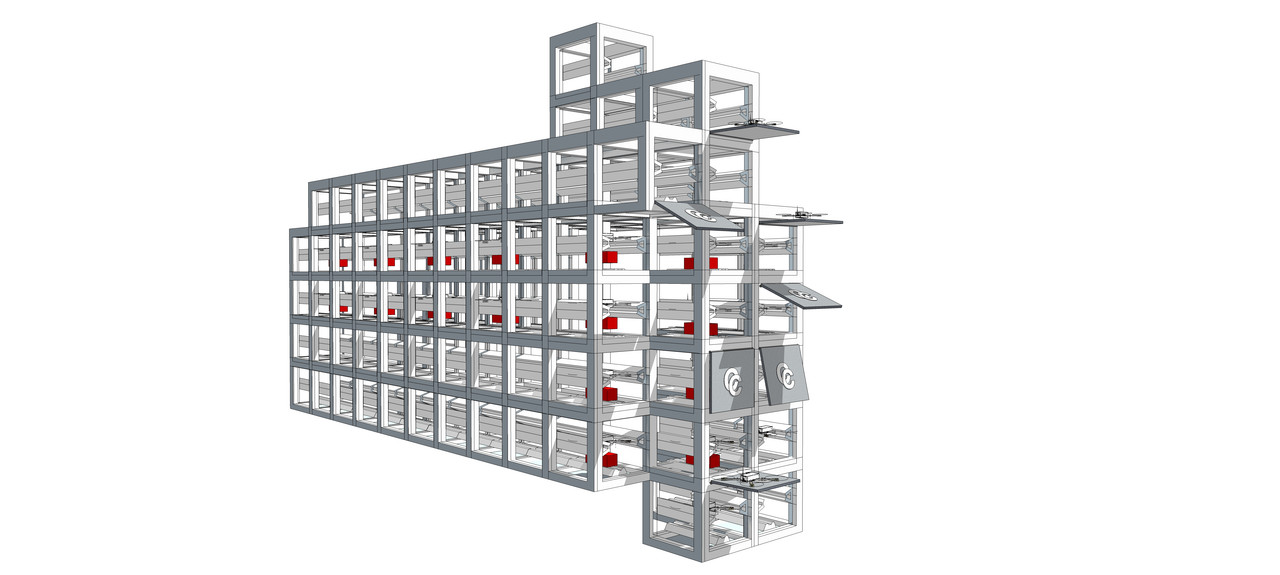 ---
Site Plan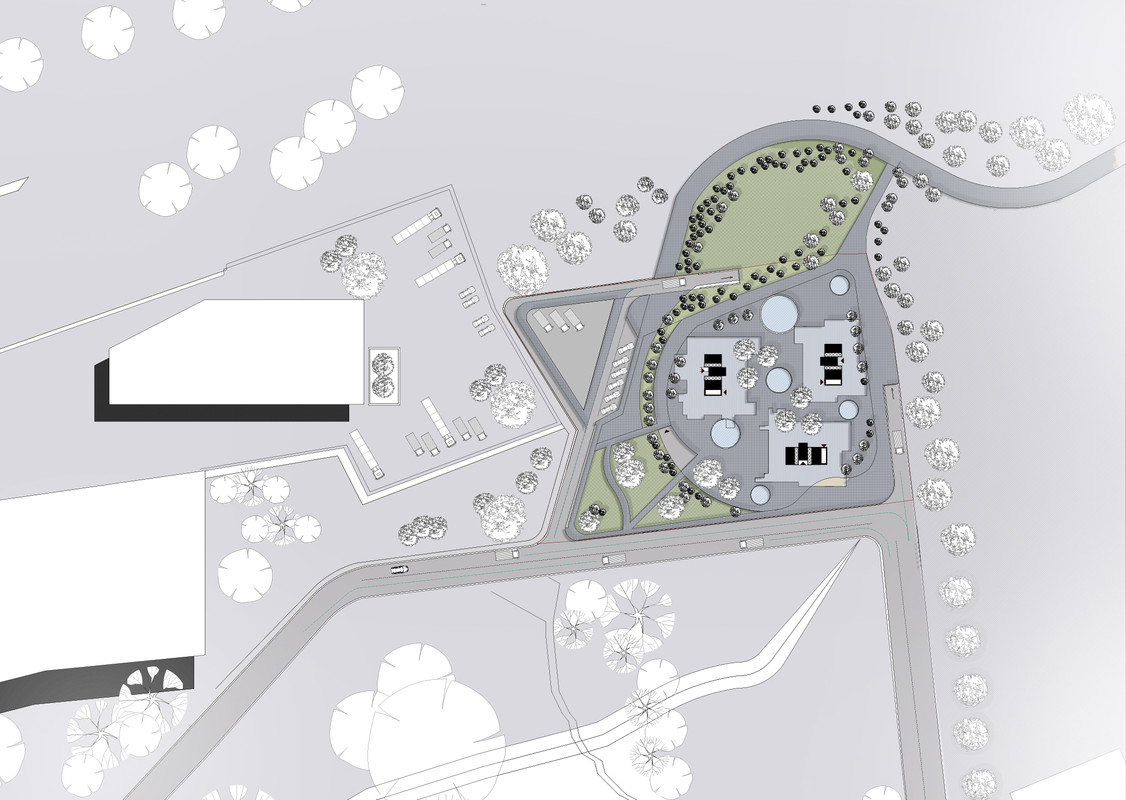 The logistic object of this type refers to the high-rise structures, as the safe height of cargo delivery is 50-70 meters. Modular units, located on vertical bases, in which cargo hoists are located, move and deliver cargo. The main volume of the building is underground. It has warehouse space, space for loading and unloading goods and technical premises, as well as modern technology that allows you to deliver goods by conveyor belts and pneumatic mail. Full automation of the process reduces the amount of energy consumed and speeds up the process of delivery of goods to the consumer.
Functionally, the object is divided into several zones: a zone for loading goods, a warehouse zone in which the main processes related to the logistics of goods entering the warehouse complex and the zone for employees of the complex occur. The premises belonging to these categories are located on the 2 underground levels of the complex.
In the ground level, there is a greened area, which improves the general state of the microclimate of the surrounding buildings and reduces the negative impact of vehicles used in the movement of goods on the construction site.
The main goal is to identify the basic principles of designing modern industrial buildings with a developed infrastructure, taking into account innovative solutions in the field of technology, as well as to increase the efficiency of use of industrial areas
---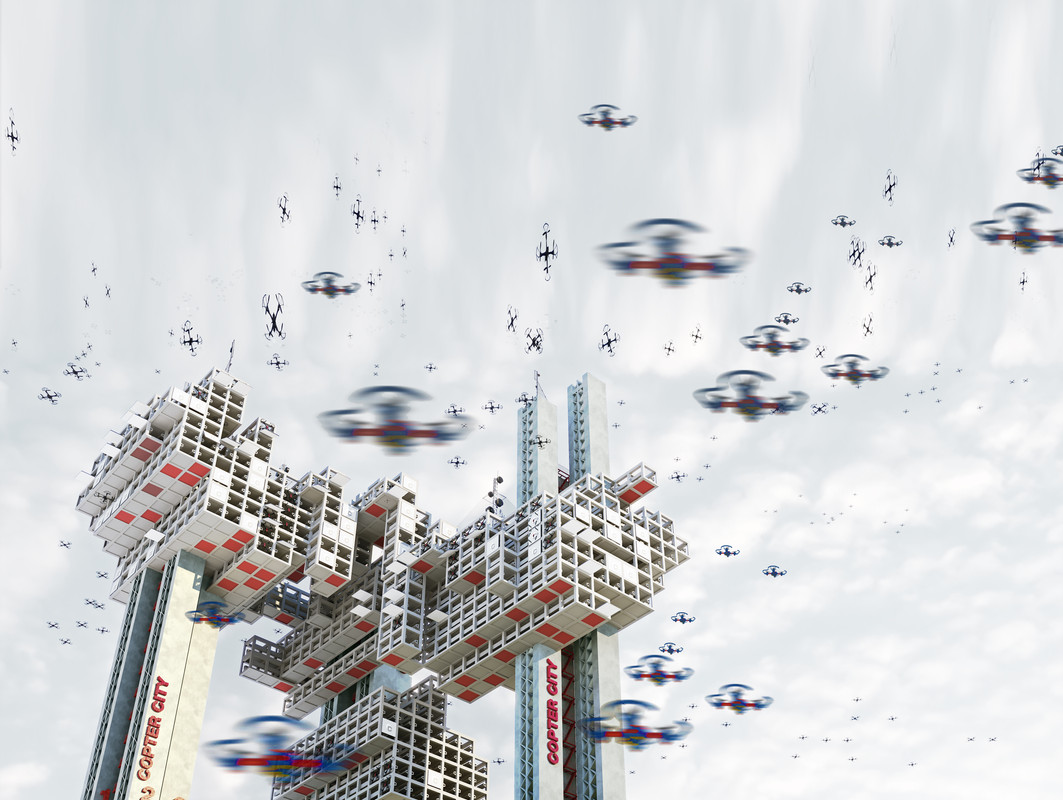 ---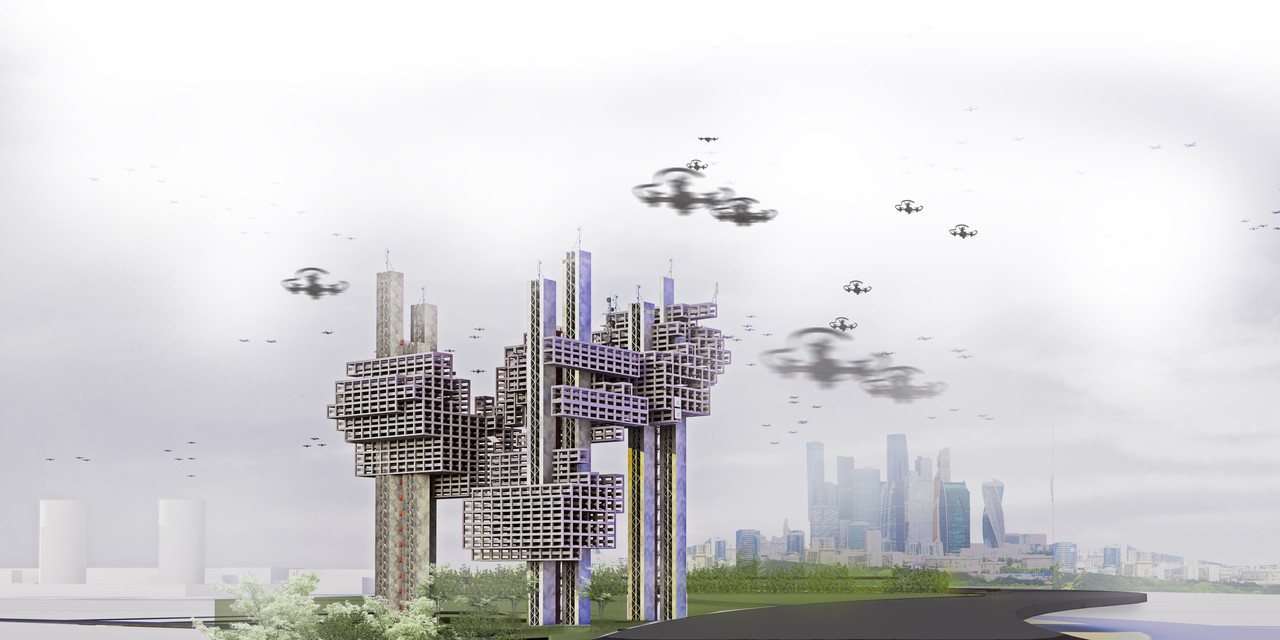 ---