Architects: Santiago Ardila, Ramon Puñet
Professor: Hrvoje NjiricProject location: Dugopolje, Croatia
Instagram: @santiagoardilag
Master in Collective Housuing UPM Madrid / ETH Zurich
The project was made in the workshop called "Fabricating Happiness" in the current edition of the Master in Collective Housing led by Hrvoje Njiric. The aim of the workshop is to foster students' understanding that housing is deeply embedded in its immediate and broader context. Therefore, it is necessary to regard collective residential typologies in relation to urbanistic issues. Cohousing, coliving and microhouses are the basis for this workshop.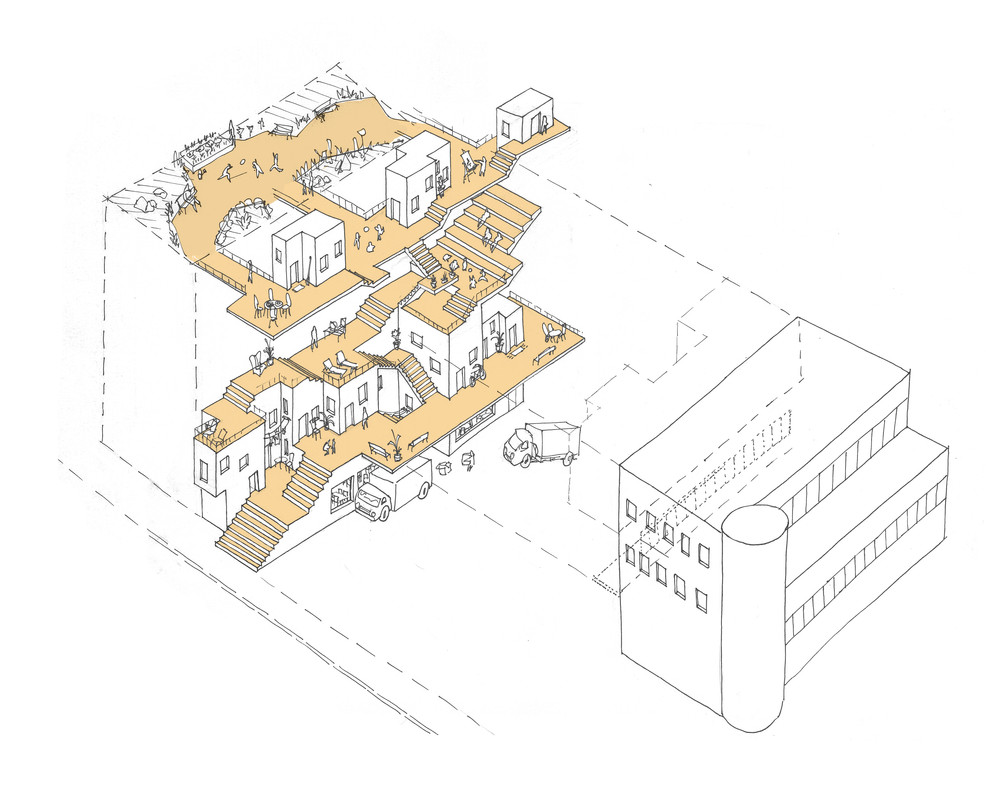 ---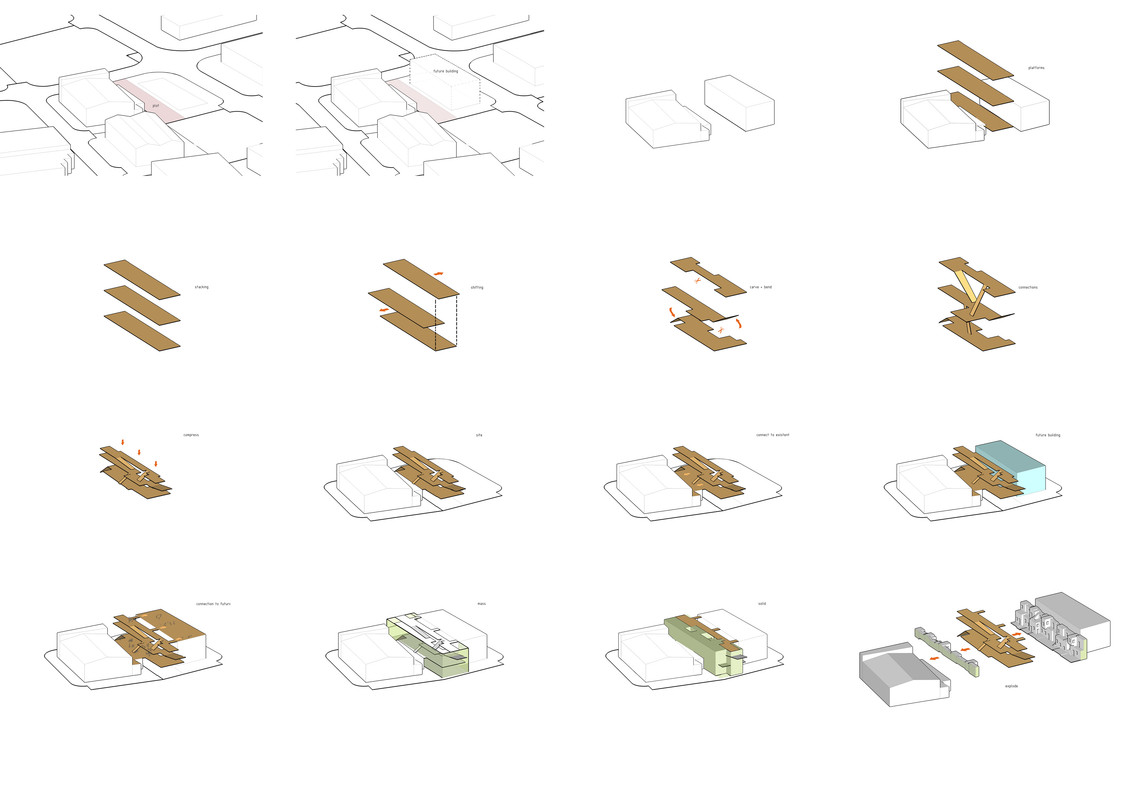 The project is located in Dugopolje, Croatia, a city close to Split. This city is based on industrial, business and sports infrastructure, and natural fields. The immediate context of the building is full of industrial warehouses. The building's users are planned to be Feromontaza company workers, future warehouse workers, and Split students.
---
Section AA'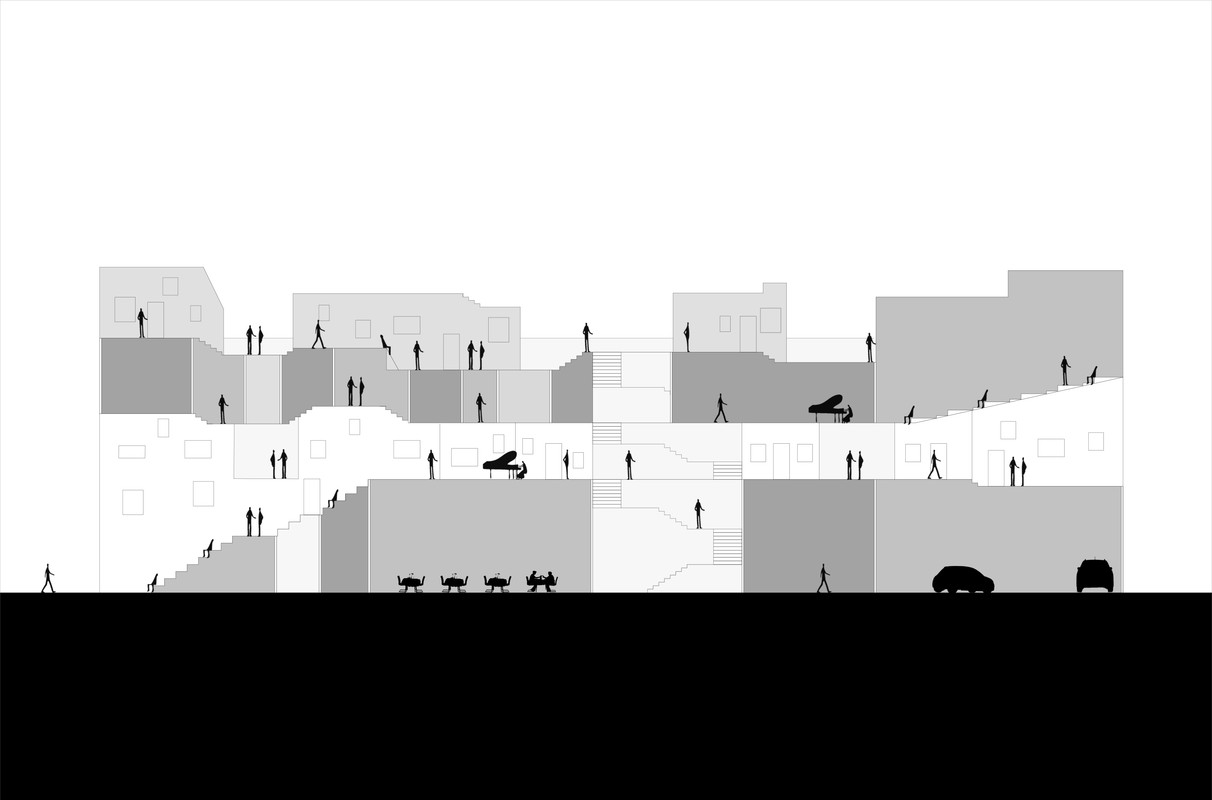 ---
Section BB'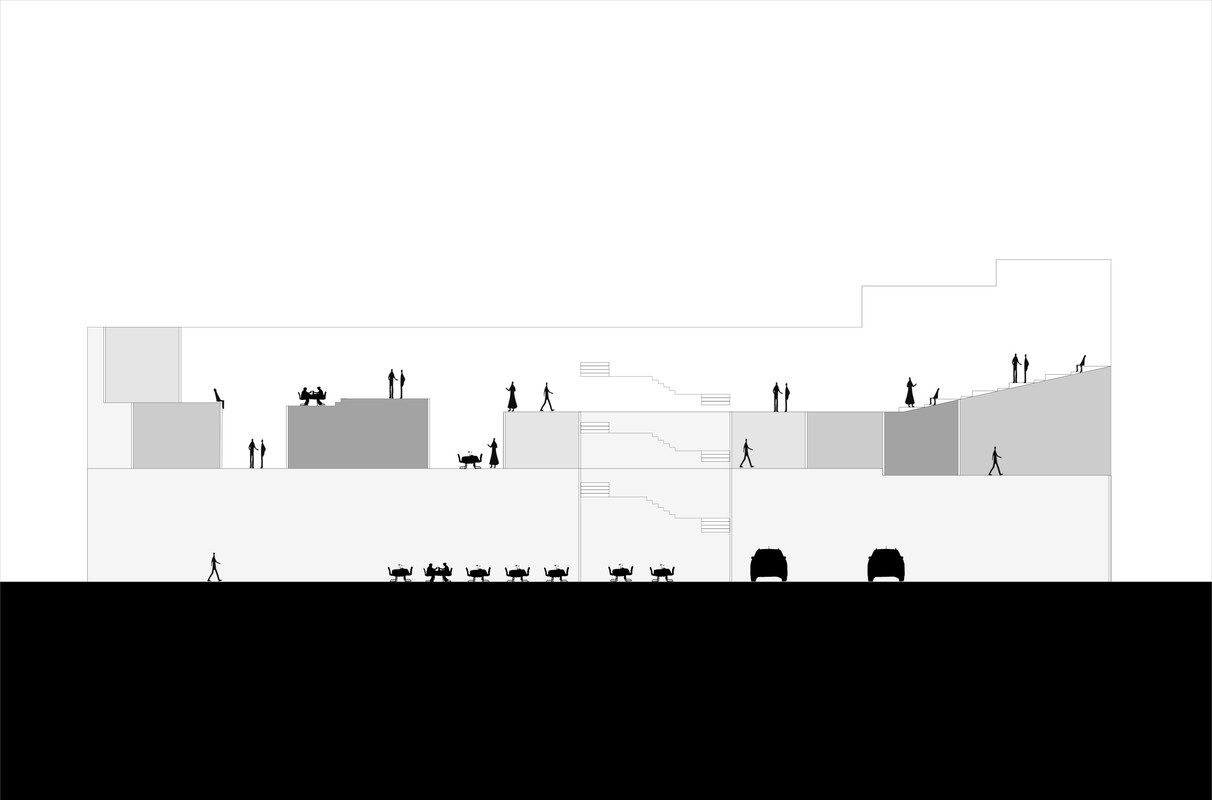 Moreover, the concept of the project is cohousing and promoting connection between users. In an urban scale, the project is reusing residual urban spaces and taking advantage of existing and future buildings. The warehouse next to the building has a canopy for the trucks to load and unload material, and this canopy is reimagined as a terrace for the cohousing project. Also, the building has an auditorium that enhances the mountain landscape that the city has. Each building is a parasite: it consumes space, resources and energy. But it can also become a symbiont, a process instead of just a building. Users can personally grow interacting between them with an empathic environment that promotes happiness.
In architectural terms, the housing units are based in a module of 4 x 4 meters. After this module, the housing units start to disintegrate and create different privacy and communal spaces. The cohousing concept is based on sharing living rooms, washrooms, terraces, balconies, kitchens, playrooms, viewpoints, and studios, while having private bedrooms where students and workers can share and appropriate.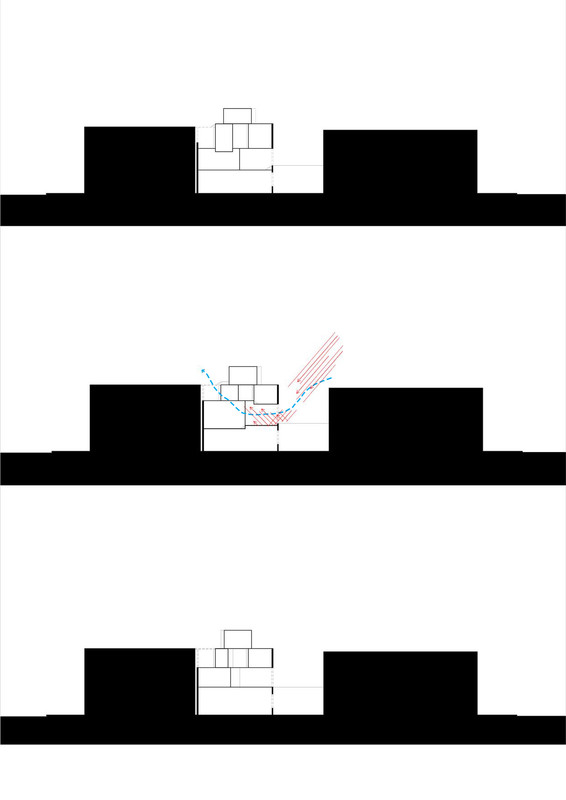 ---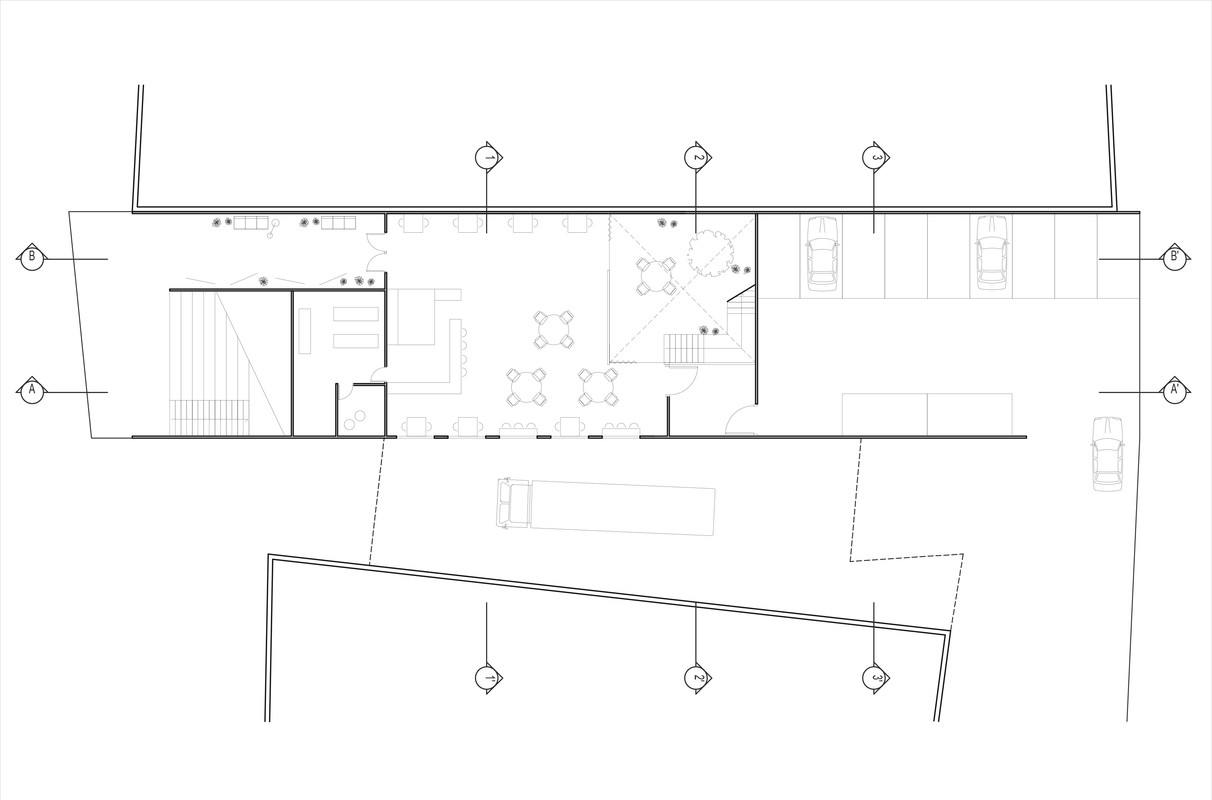 ---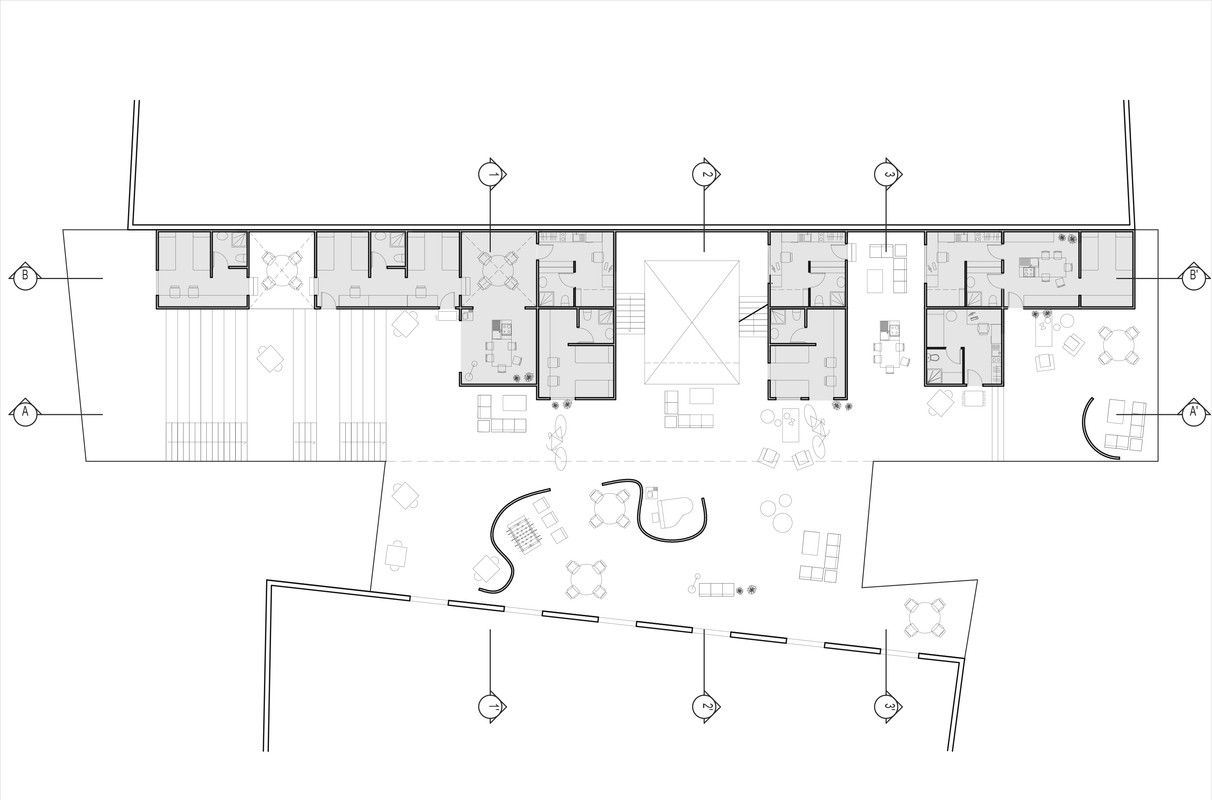 ---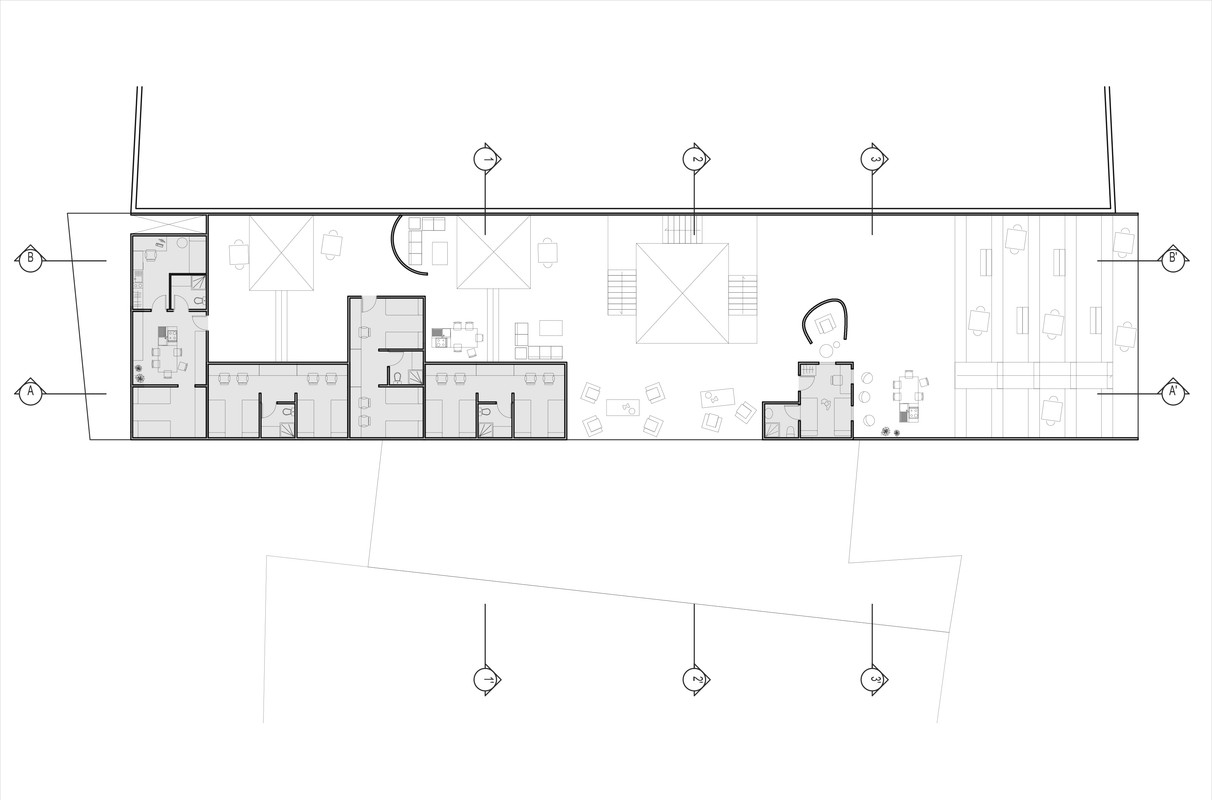 ---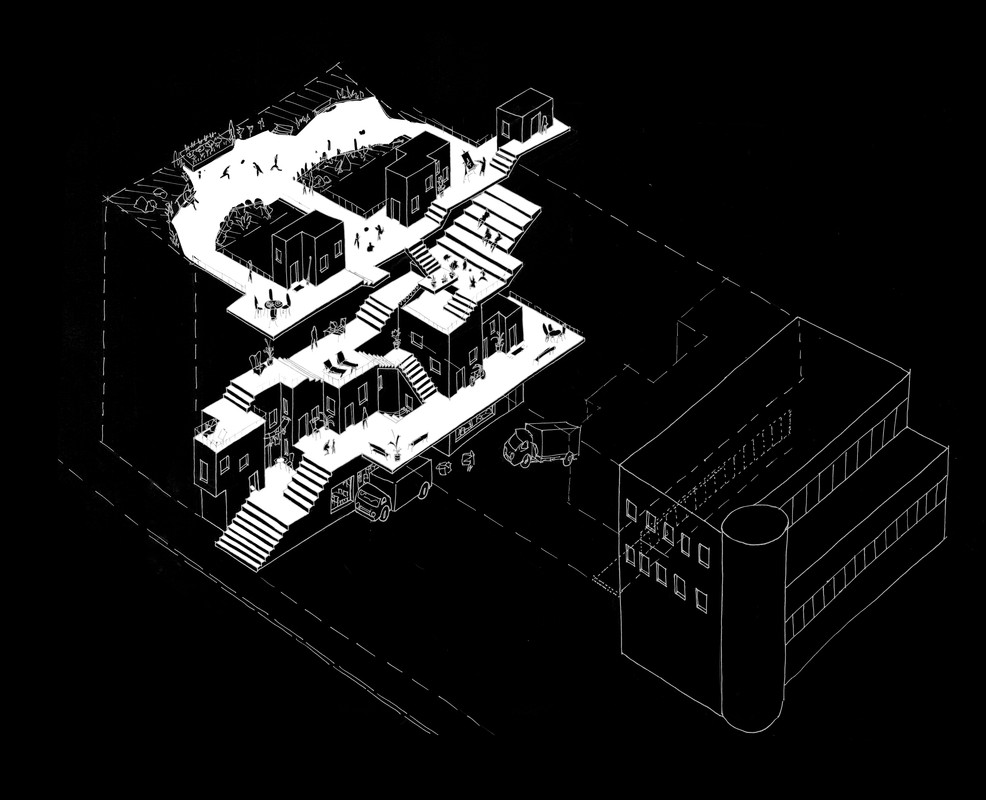 ---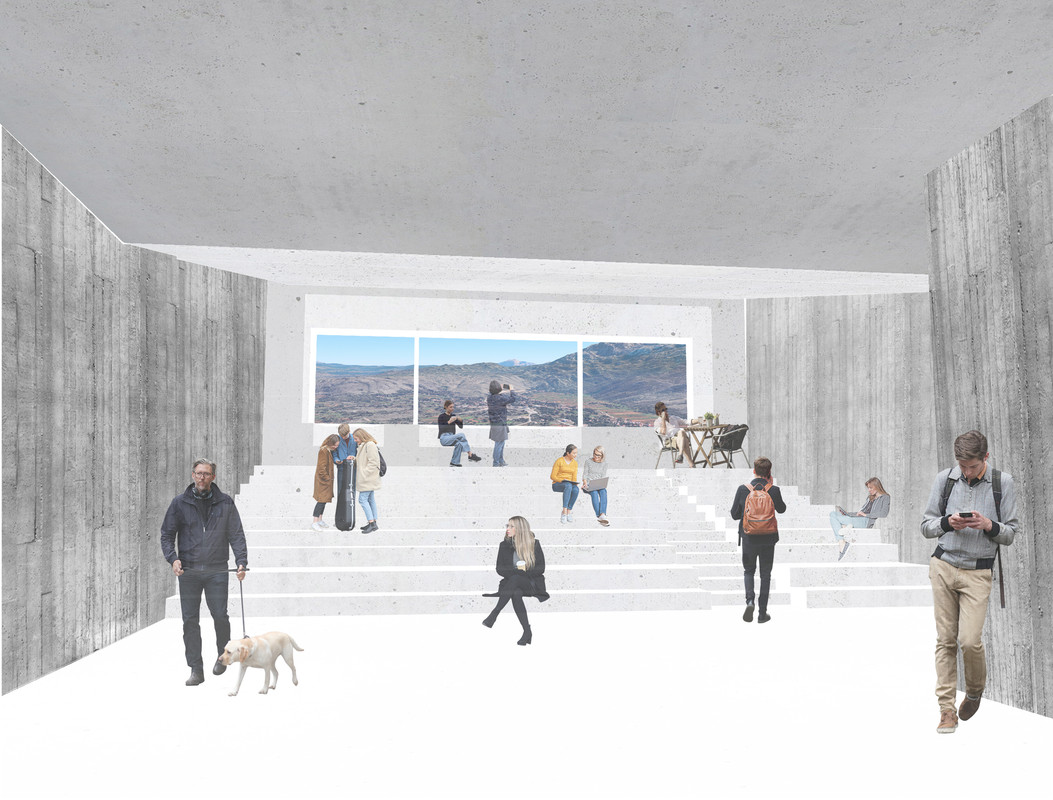 ---