Alap Parikh
Alap Parikh says:
I have designed for all three verticals.
1. Soft skills
2. Humanities
3. Skill enhancement
There are 3 parameters needed in a learning process
Interaction, flexibility and growth.
Which i have tried to achieve..
I have introduced porosity at major circulation area so that there can be interaction happened because of max. Visual connectivity. Also i have introduced dynamic spaces like courtyards and corridors which will lead to interaction and contemplation..
Which can be shown in my rendered images.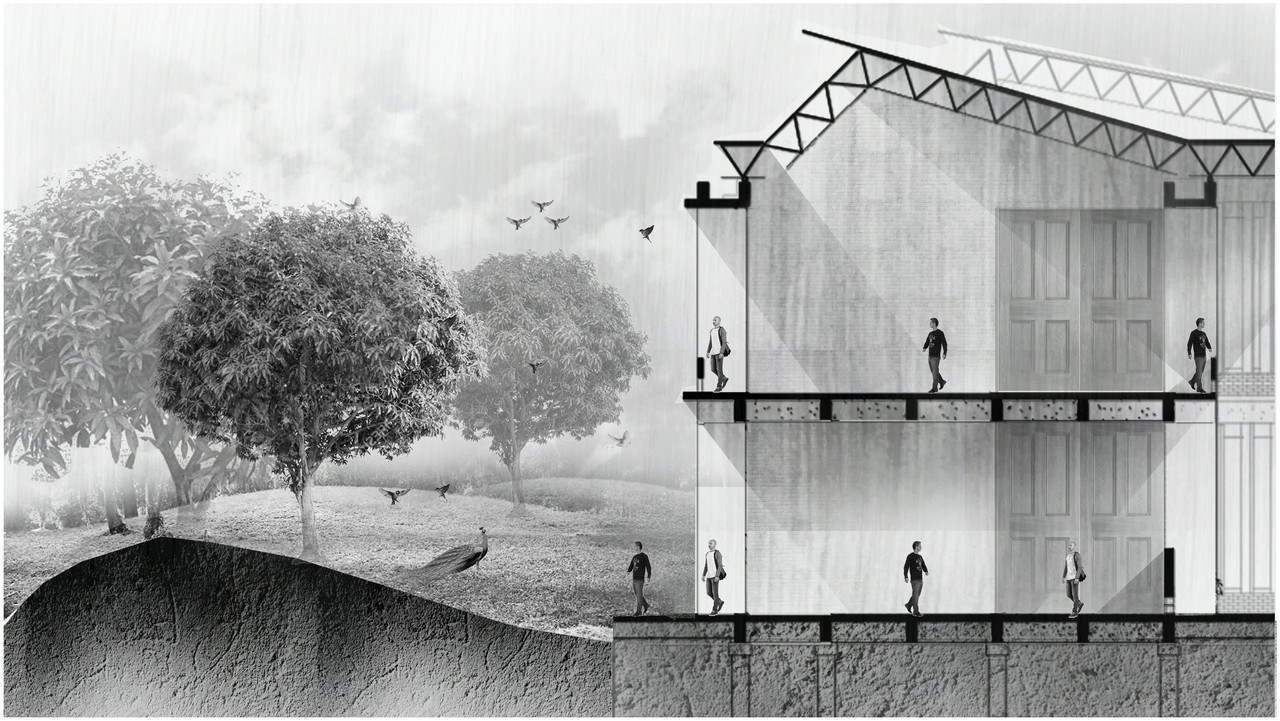 I have tried to balance my structure with the nature. Which will keep students mind always fresh. Introduced north lights in workshops to get proper illumination. That we can see in that Sectional view of workshop.
---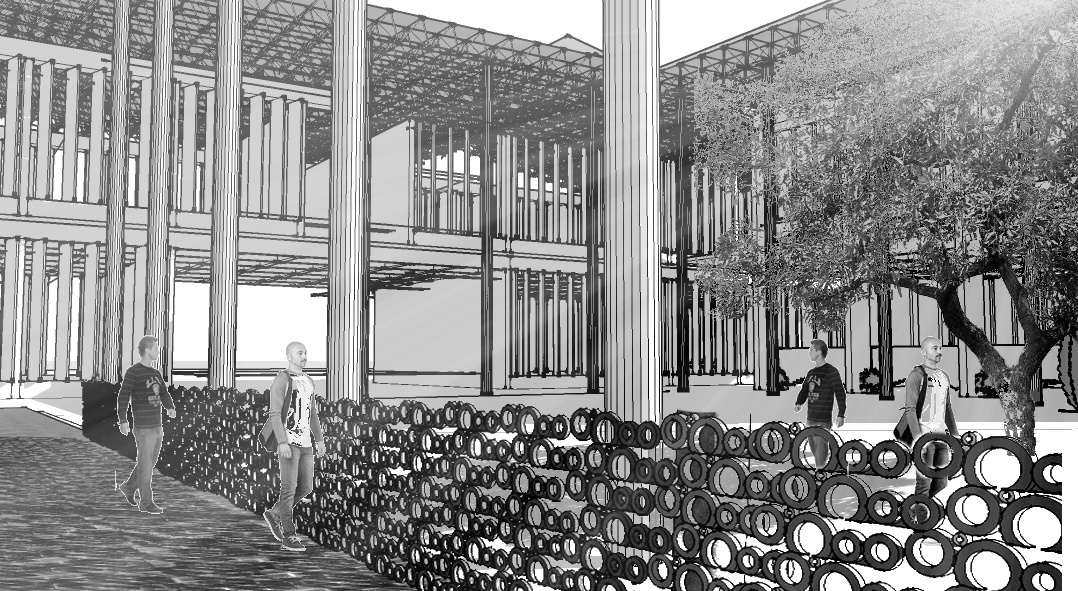 I have tried to design institute as a living organism. Which is having ability to absorb nature, and cosmic forces with constantly improving the quality of lives of students as we are an gregarious society in India , we like to live together, mix and move together.
---