Elca, Oliva, Valencia, Spain
2018
@jimenez.linares.arquitectos
Elena Jiménez & Abelardo Linares
The project is located in an orange grove on the outskirts of Oliva, in Valencia. The farm is crossed by a series of terraces, which order the agricultural exploitation. In its highest part there is an eighteenth century farm as well as a small pine forest, which separates the house from the entrance road; it is just at that point where the foundation's headquarters are located.
The building is conceived as a platform that faces East, towards the coast and the Montgó massif. From the access road there are only four pavilions of small dimensions in plan, but of great height, with very slender gaps. The first is access to the exhibition hall, the second is a small cafeteria, the third is a skylight of the exhibition hall and the fourth is a viewpoint, covered by a pergola.
The exhibition hall is the podium on which the different pavilions are located, like blocks of a quarry, abandoned in the middle of roughing. A space protected from light, but looking out through its walls, which open to the lower terraces of the orange grove.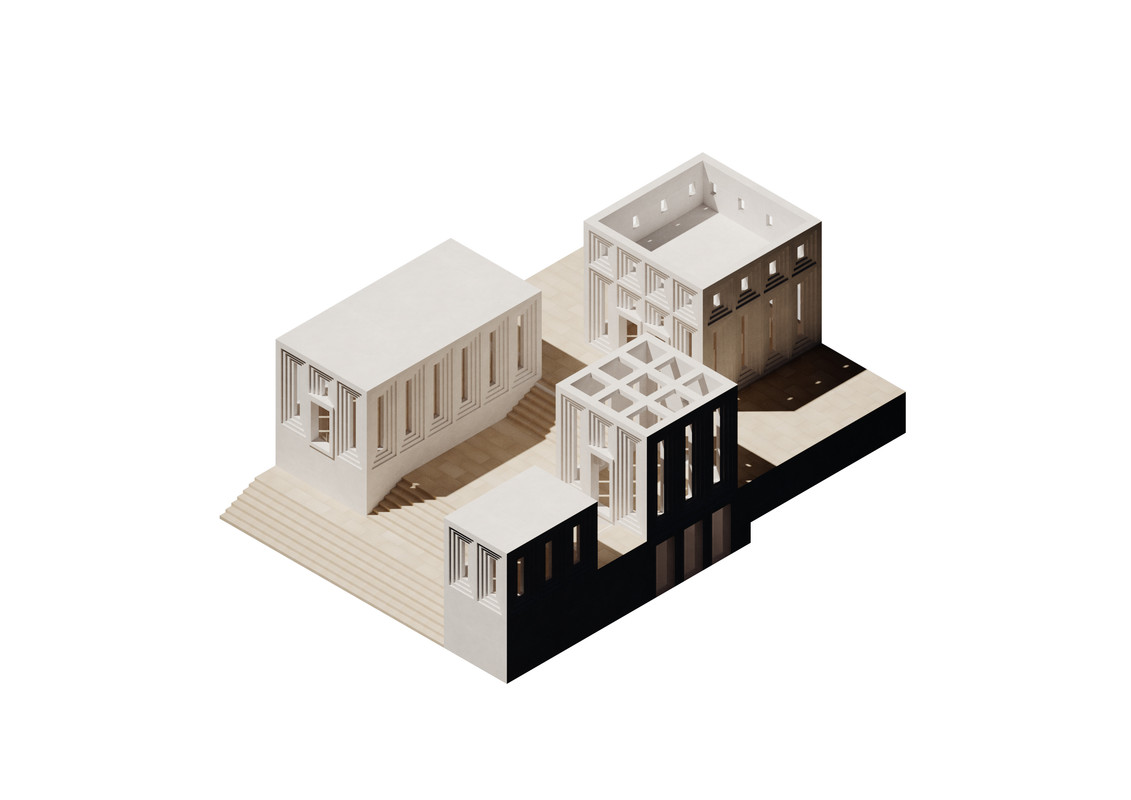 ---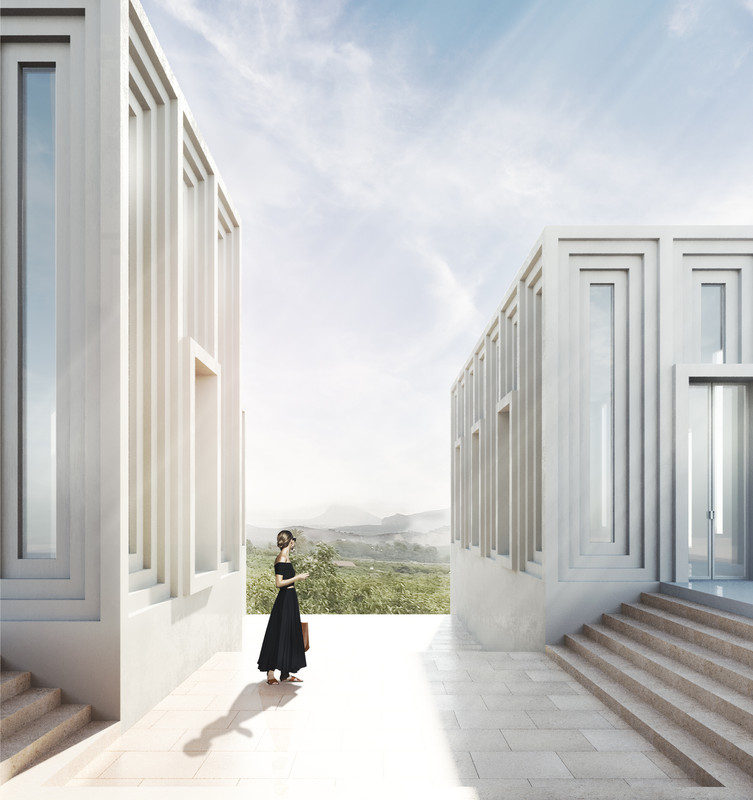 ---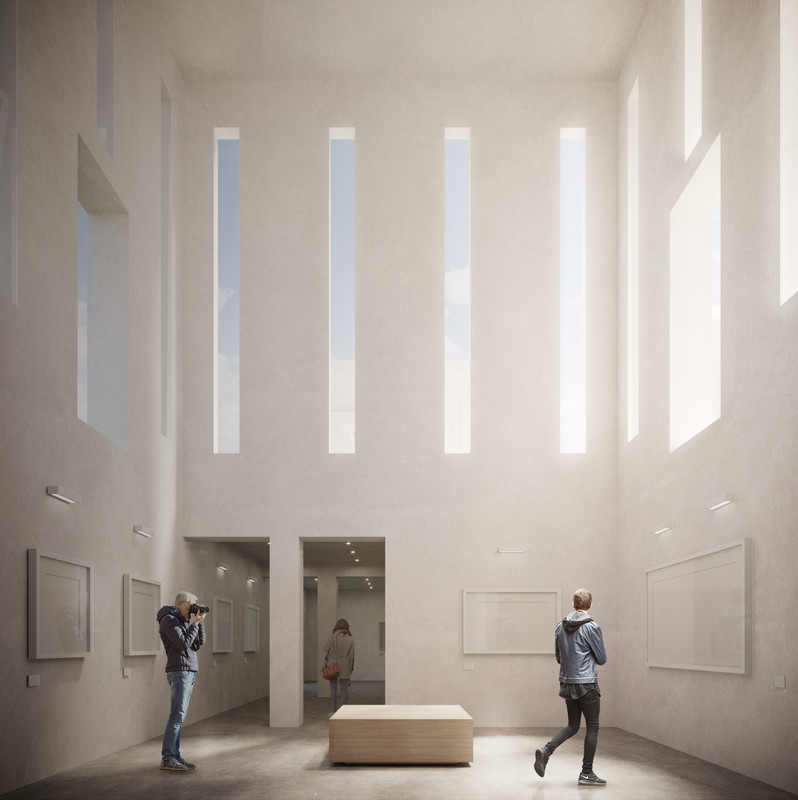 ---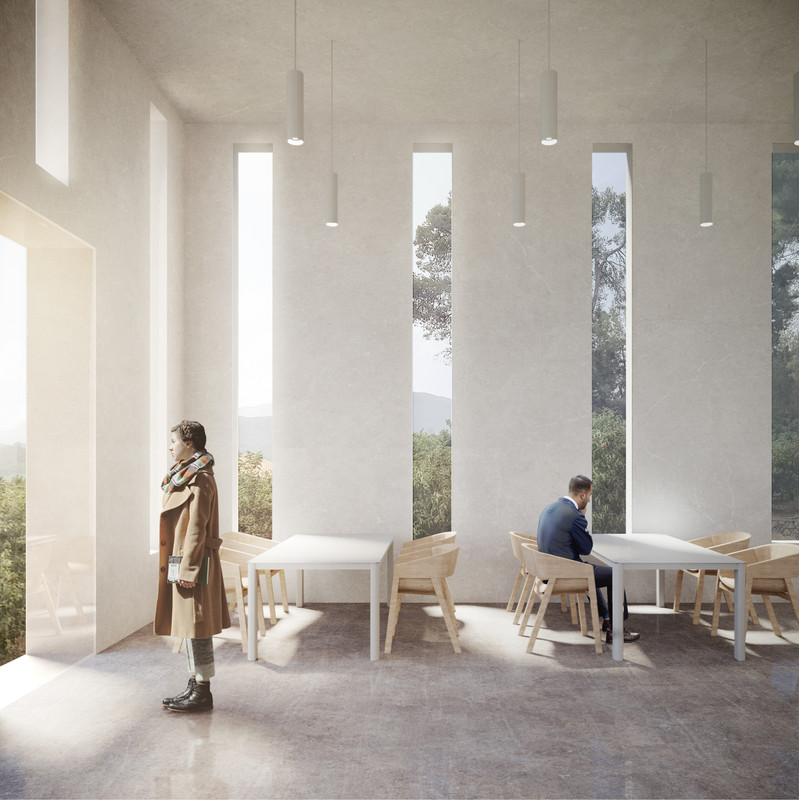 ---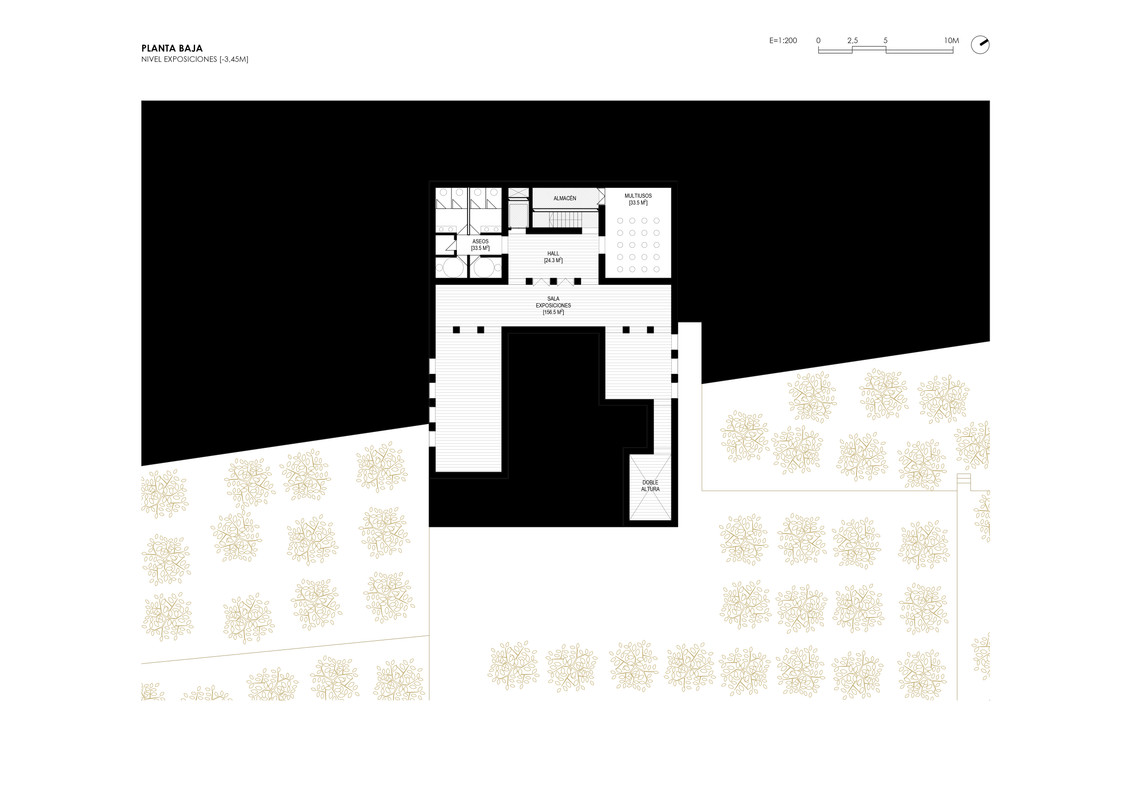 ---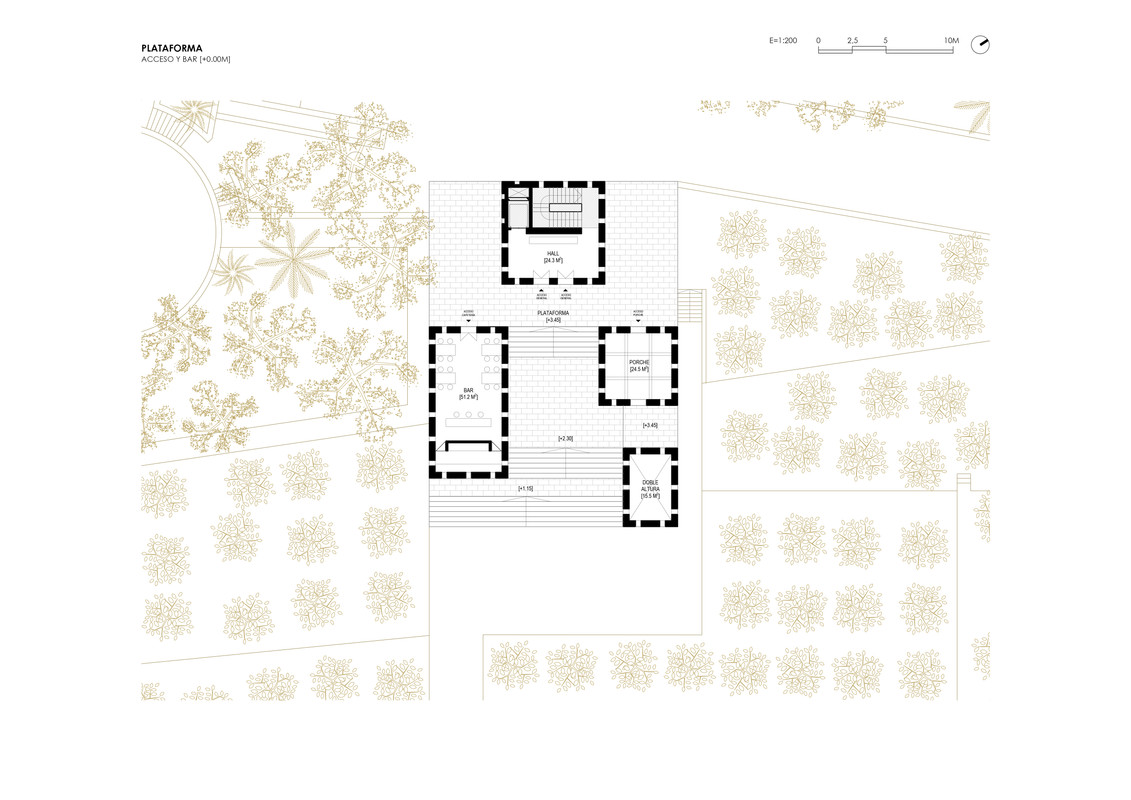 ---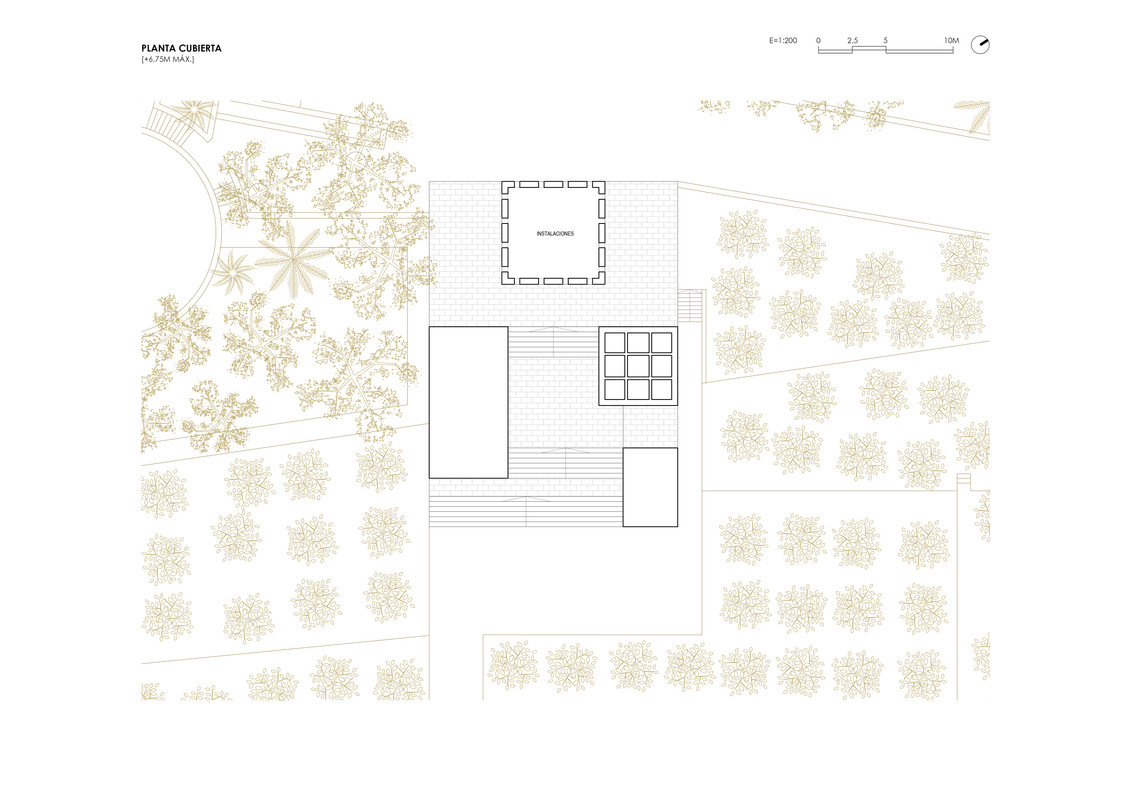 ---
---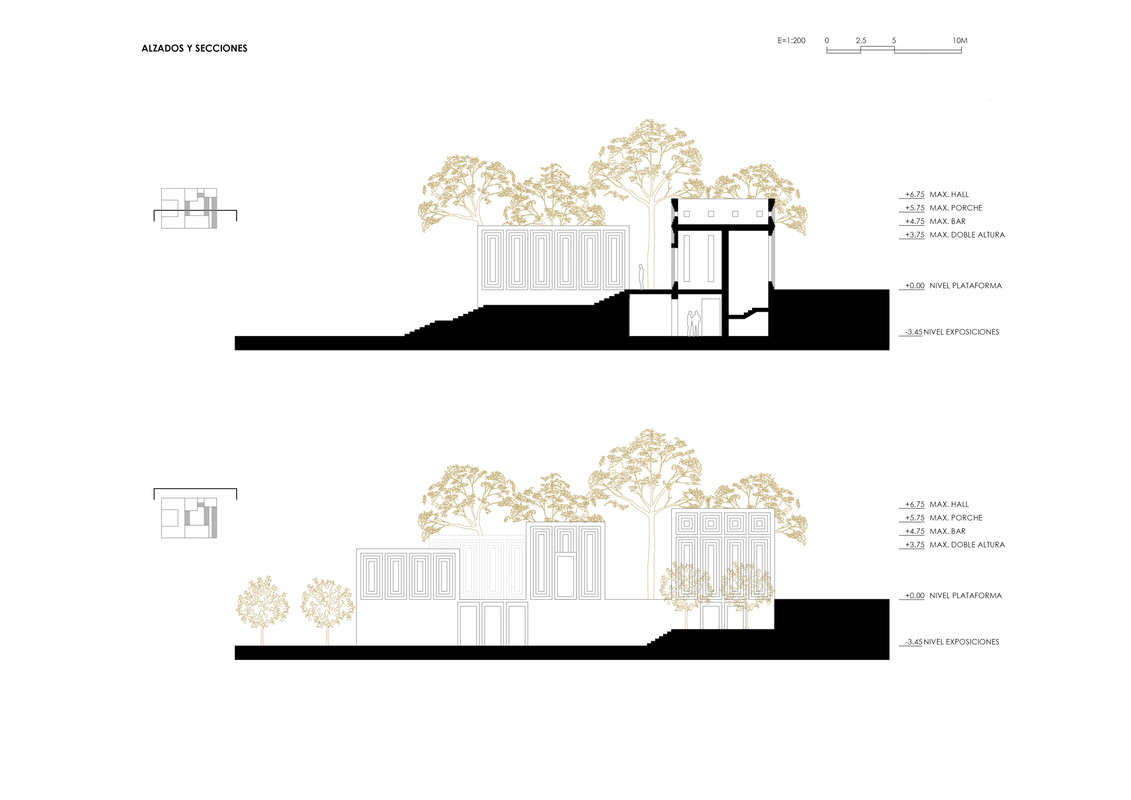 ---