Gallarate (VA), Italy
2018
@eteocle11 @domenico_tirrito @silviamangilibarelli @robimaino
Matteo Bianchi
The project deals with an extension for Villa Pasta, an abandoned villa of the early twentieth century.
Since the beginning the chosen strategy was to develop a balanced union of the two volumes that would lean towards the park, fully exploiting its potential.
The extension is positioned on the south-west corner in order to make the most of natural light. The volume is characterised by a sculptural language, stating an own authority about the open space. This design approach has led the first project's phase: the idea was to start from a big monolith and suddenly remove materia from it, as it happens in a real quarry.
Through this method, a big platform has been designed surrounding the villa, driving the visitor to the entry. The facade's composition is composed by a large square window that seems excavated in the material.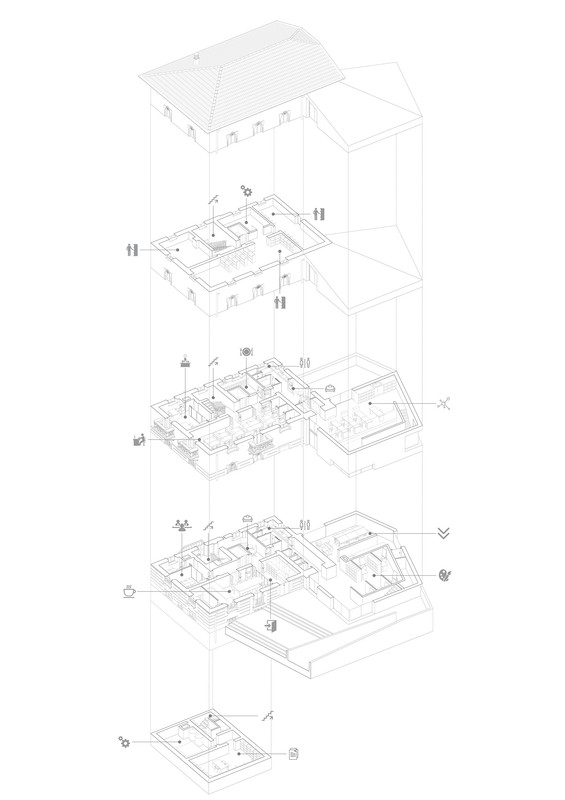 ---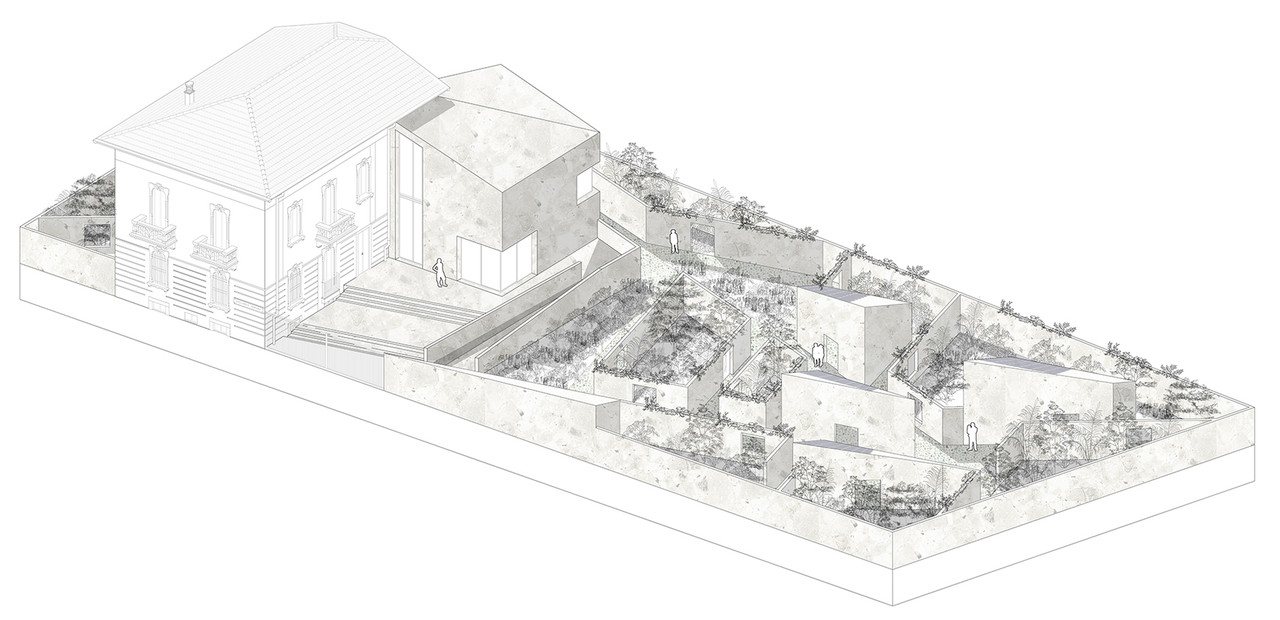 ---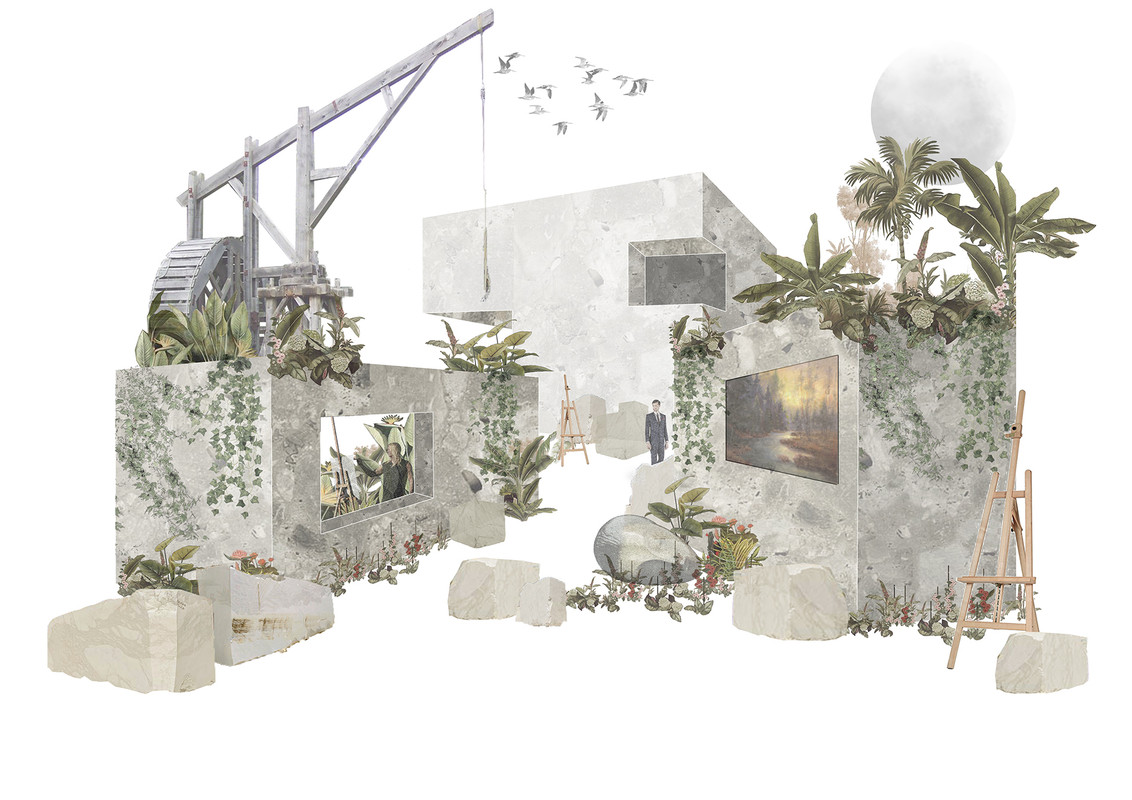 The choice of material is not accidental: for this reason a material that strengthen the relationship with the contest was chosen ,in particular the stone of Saltrio, extracted a few kilometers from the project's site.
As regard the design of the park, it is an extension of the Hub, with exhibition spaces for area's workers. Equally, the concept used for the building was used for the park as well, through a  material substraction approach.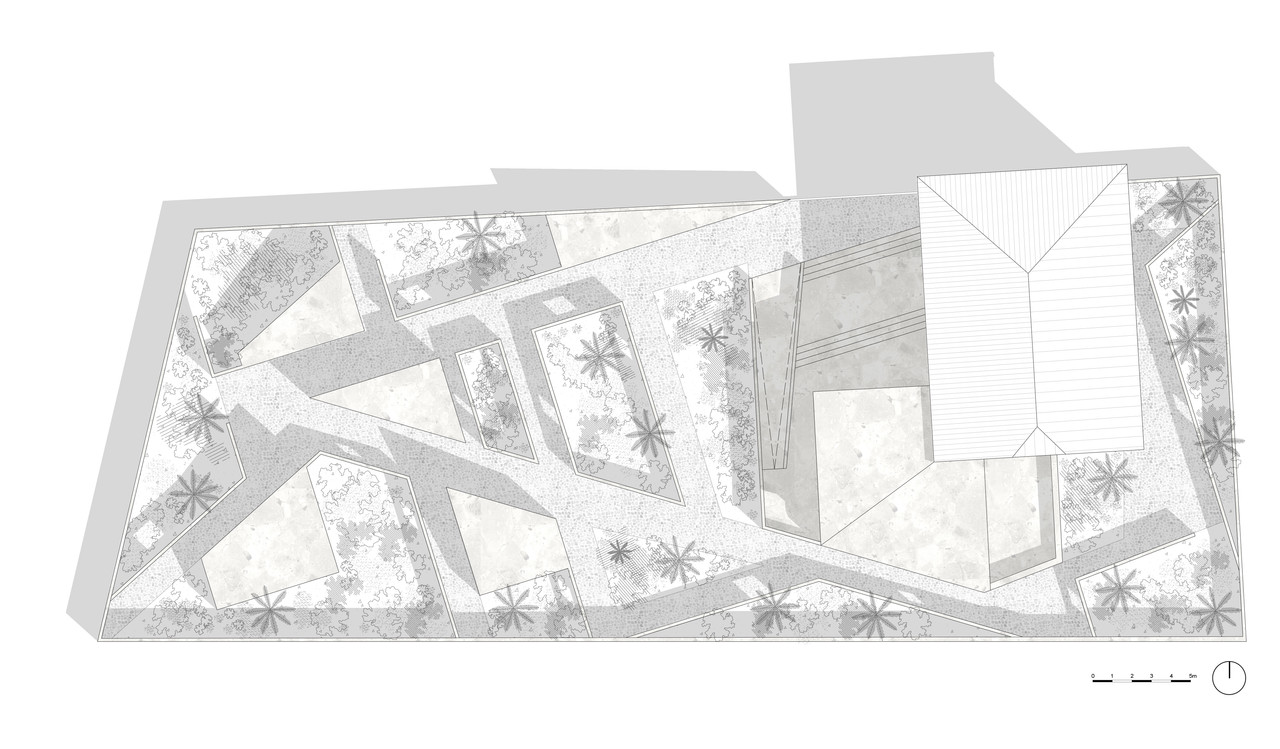 ---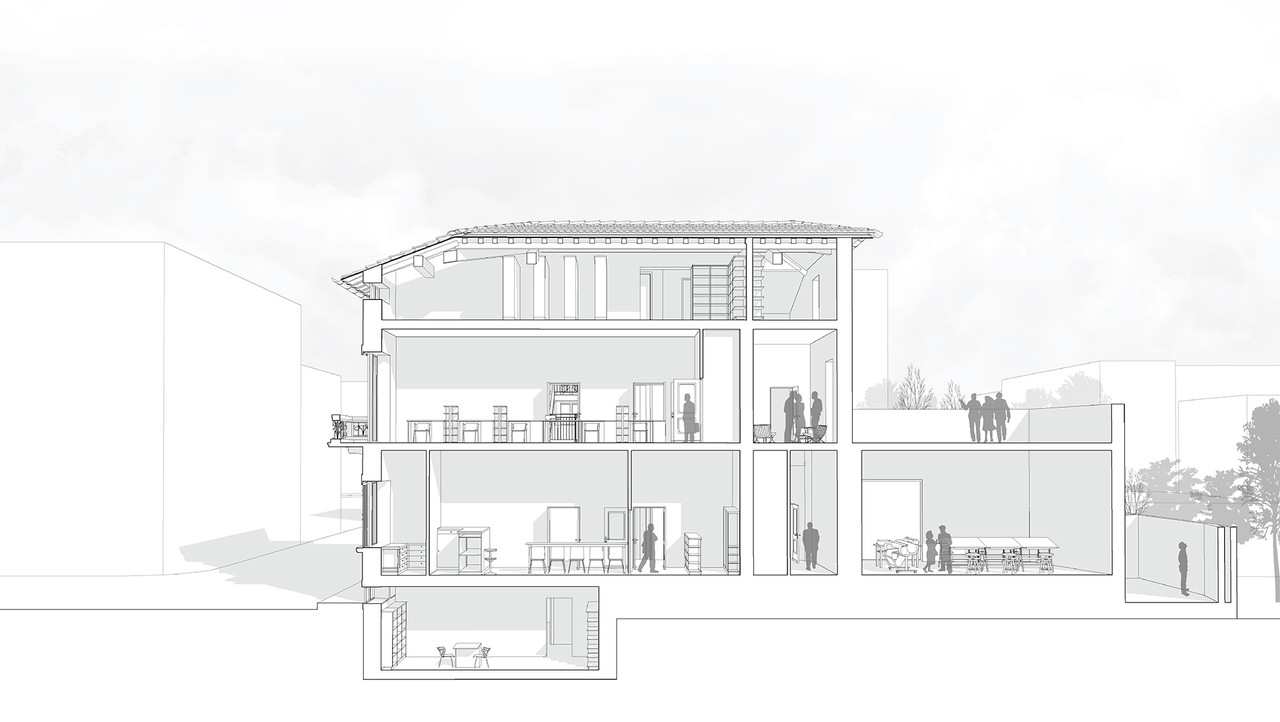 ---

In the park there are different blocks of stone with rigid shape;  The last compositional step empties some of these blocks: the result is the creation of many green rooms, full of vegetation which can give back naturalistic views and recall the concept of ruin.
Inside the hub we have different work spaces: the coworking space, the hub and the coworking cafe.
COWORKING SPACE: the space is composed by single stations with pc and printer, single offices separated with package walls that allow the reconversion of the space in a single office with multiple stations.  The spaces are not only those intended for work: in fact the offices are placed side by side with a break room for each floor, a microwave area, large archives, storage areas, reception with virtual office, phone and meeting boots and finally, two meeting rooms with the same wall's system that allow to create a wider room, according to the users' needs.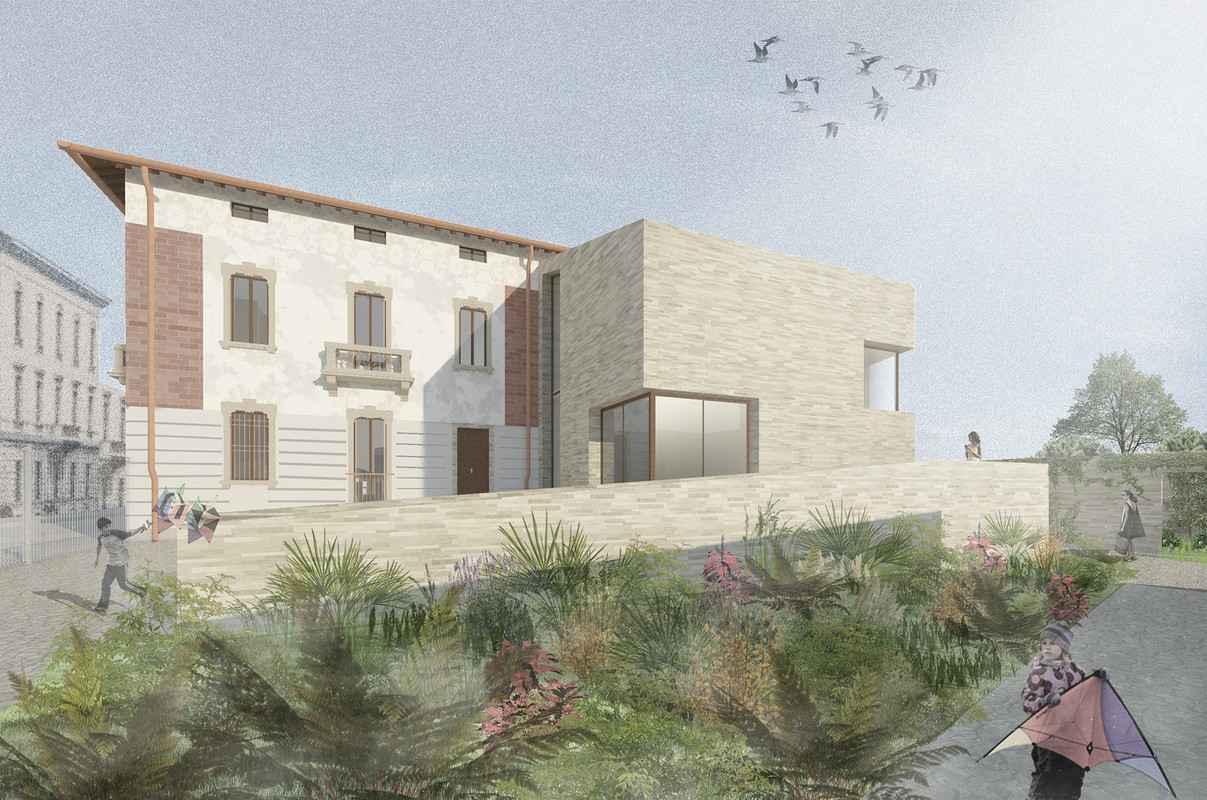 ---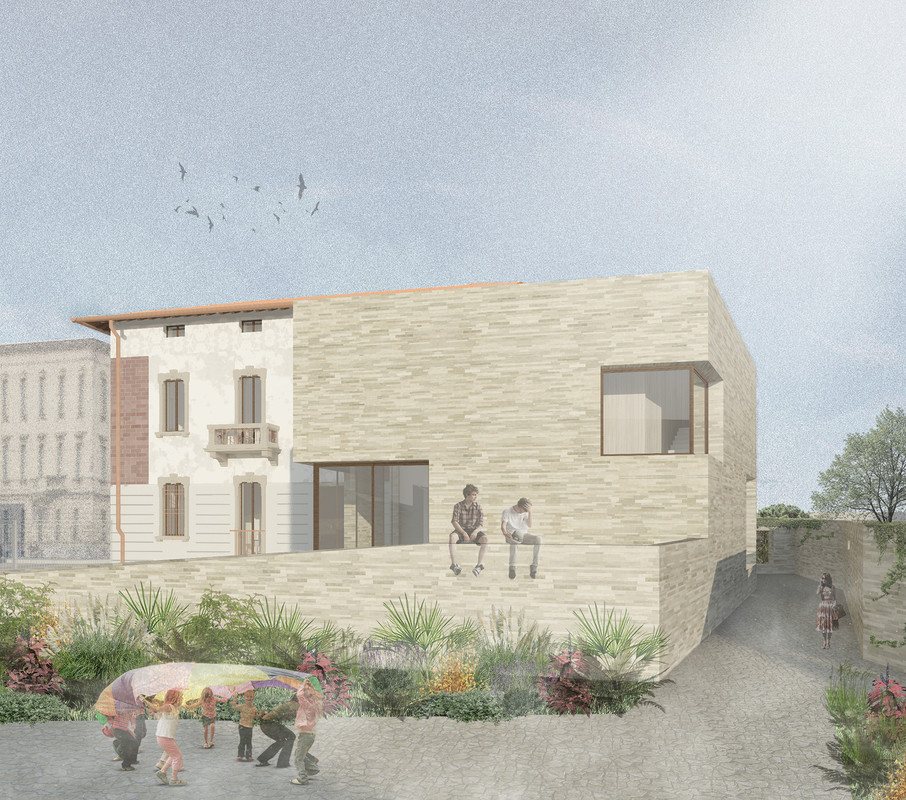 ---
HUB: it is a space dedicated to art where the user can rent one of the 5 individual spaces, including a dedicated work table, a computer workstation and a cabinet with work material, as well as attending courses and workshops. The workshop on the ground floor is dedicated to engraving techniques such as woodcut, etching and dry point; this space presents an area dedicated to preparation, with single tables, and an area for printing with chalcographic press, printers and plotters. The upper floor is used as a painting and workshop space with easels, sinks, cabinets with paints and brushes, a video projector and 6 workstations.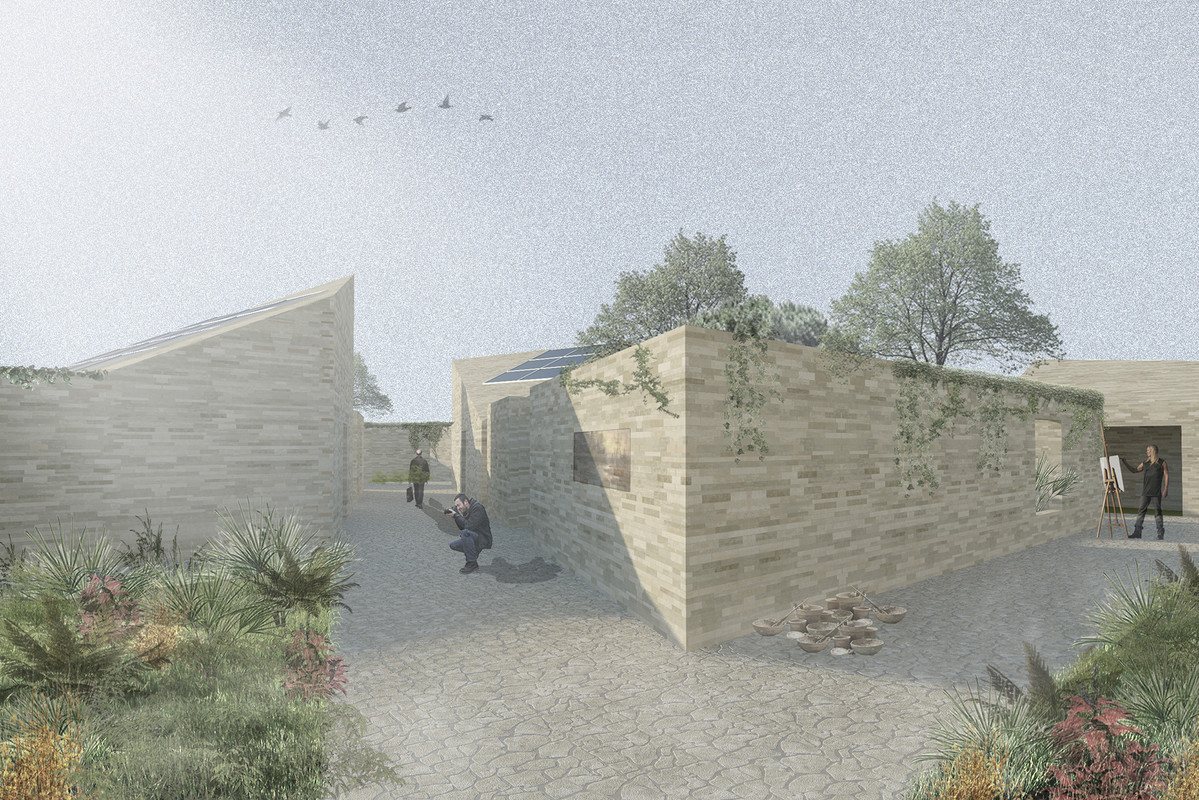 ---