Laurieston, Southside Glasgow
@charpant
Charalampos
Glasgow is one of these cities that affected mostly by the modernist and post-modernist wave of change. The truth about the radical social changes that happened during the 20th century appears to be forgotten. Tenements gave way to a complex system of motorways, while residents relocated to new areas away from their homes and roots.  Monumental scale motorways constructed around the city centre providing way mostly for services at that time and later for the urban sprawl leaving the city centre vacant.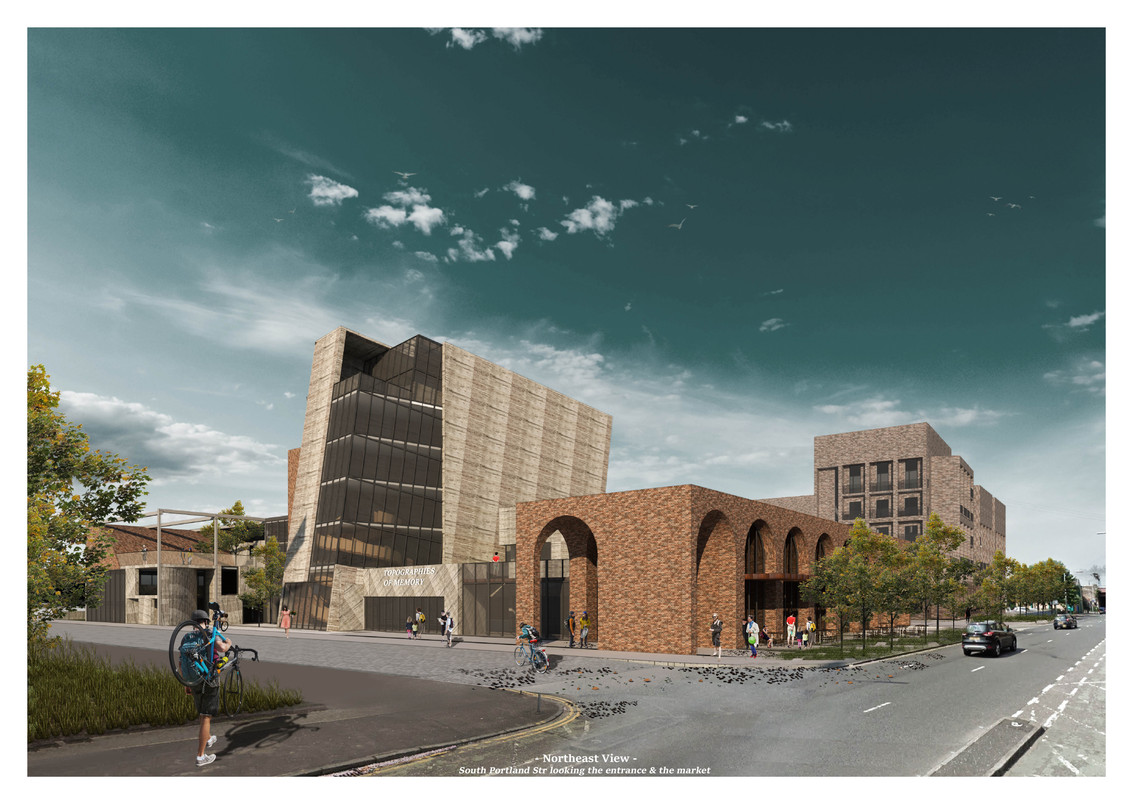 ---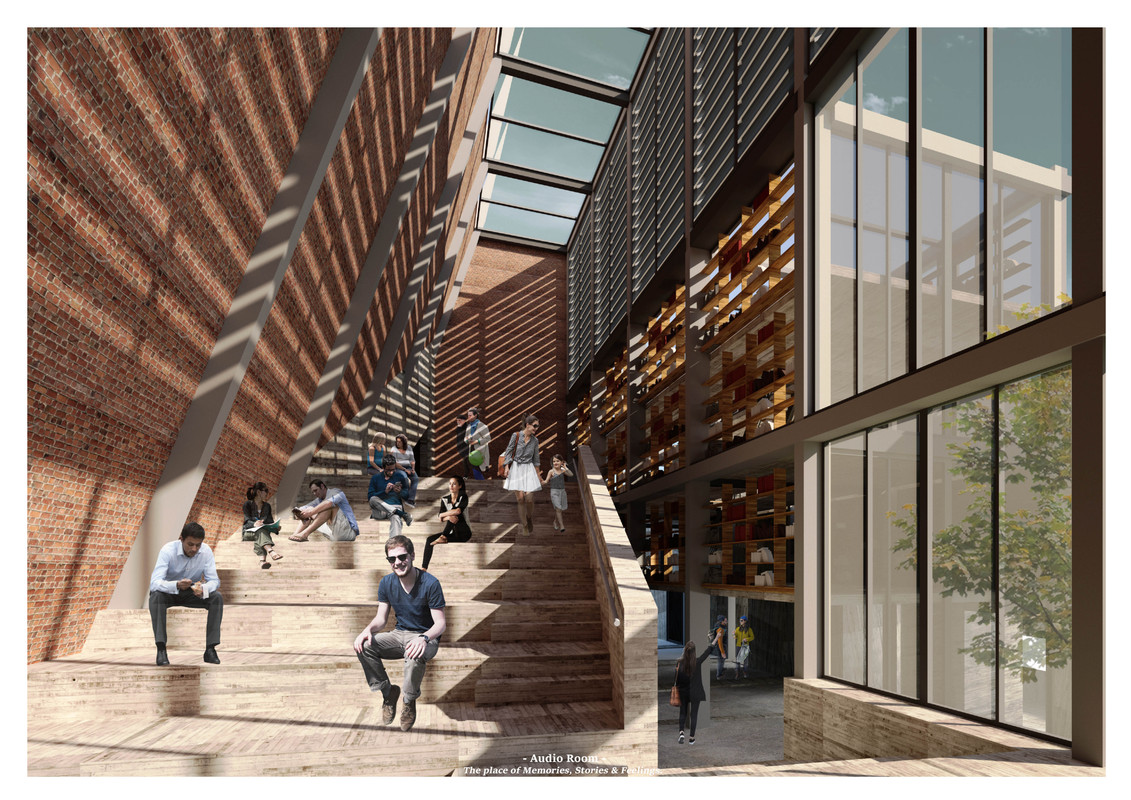 ---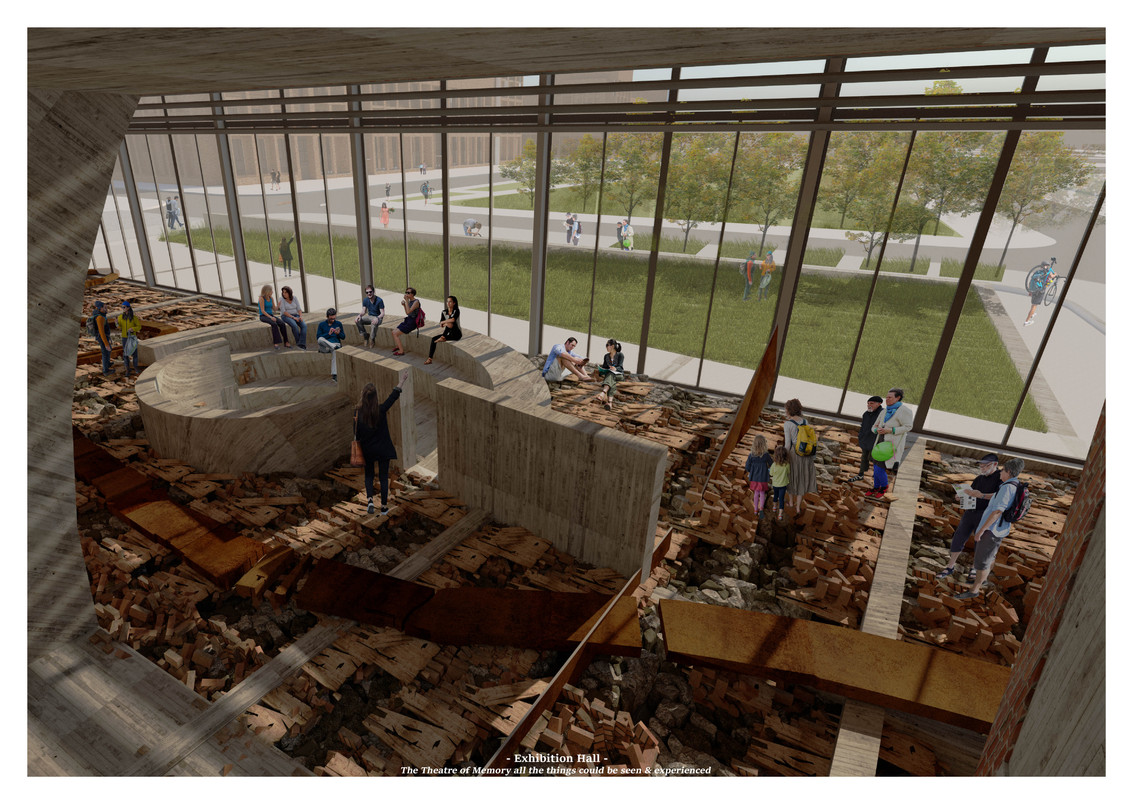 Within a century the city centre of Glasgow from a dense populated city converted into a desert surrounded by motorways. Today there is a continuous effort from the city's authorities to repopulate these vacant lands. However, the redevelopment of these vacant lands aims only to the creation of economic value regardless of the history and memories that these areas holding.
People that once displaced from these areas are attempting to find their families friends and roots in website blogs and forums under the comments area.  All these stories narrate the oral history of the communities that lost forever. How can we create a contemporary museum which promotes the involvement of visitors and locals in an attempt to record the public history of Glasgow? A new typology of the building based on the Theatre of Memory by Giulio Camillo, which is an amphitheatrical space where the history of the universe has been stored is proposed for this project.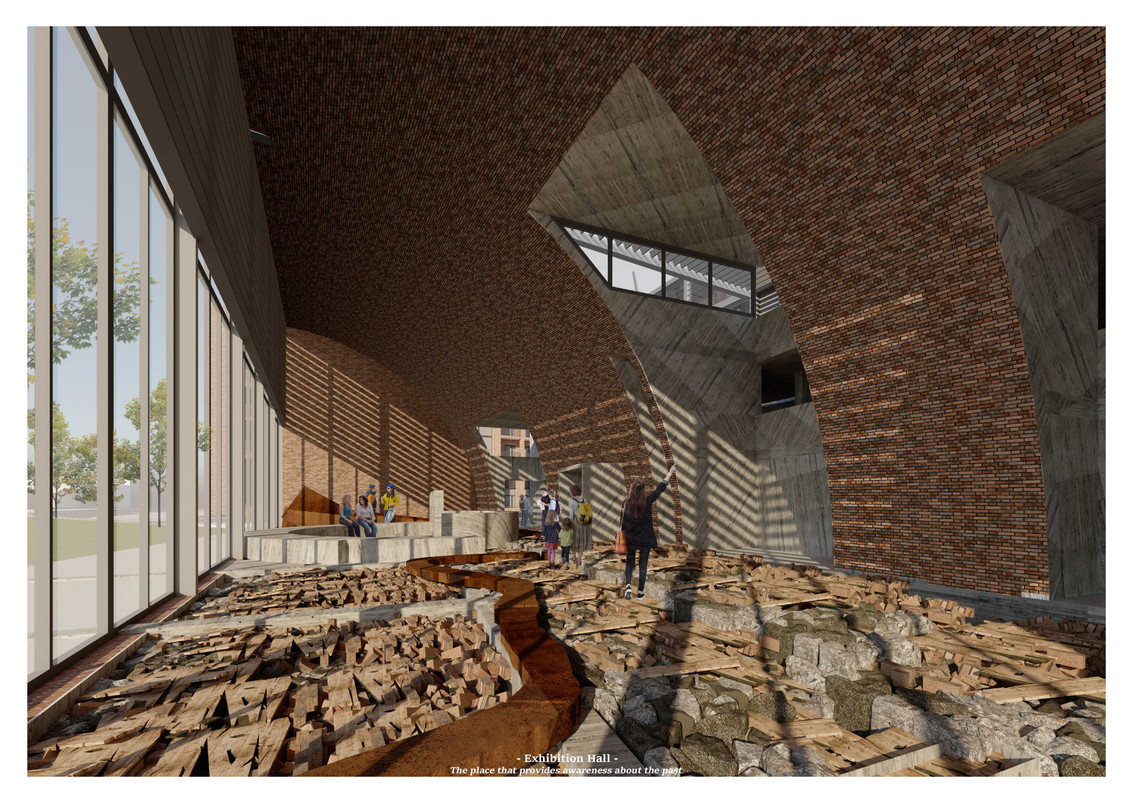 ---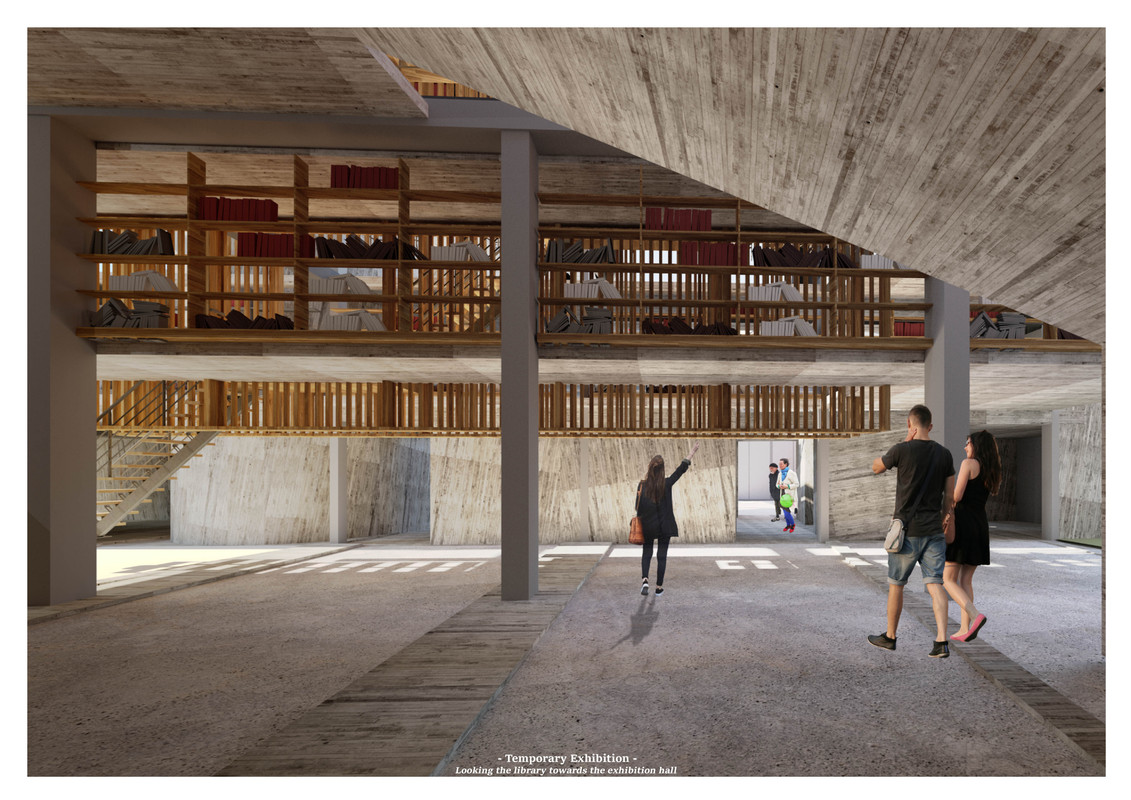 ---

A debate space where locals gathered to recount stories from their everyday life and the radical changes happened in the new postmodern society. Shared authority and public debate are the key drivers where local and displaced inhabitants are the exhibits of this alternative museum, The Institute for Topography of Memory.

---