India Gate, New Delhi
2019
@kalpitapetkar
Kalpita Petkar
The architecture of the proposed museum is a monument to the spirit of the Indian Armed Forces. It reflects their solid strength and commanding presence: meanwhile creating a comfortable and serene setting in which the public may gather and assemble. There is a latent mysterious quality to the building. It is this mystery that lust attracts the visitor's attention; not richness or grandiosity, but modesty and transparency. The architecture dowry unfolds, revealing its many layers and telling the story of the Indian Military through a series of narratives and temporal spaces.  The secular, monastic quality of the architecture is intentional, and speaks across divisions in caste, gender, race and religion. This is not only a museum that tells story of the Indian Military, but a place for peace, community. learning and contemplation. The museum spaces are framed and revealed through the monumental arched colonnade. These arches are fixed and shades the public space, are constructed using materials and industrial technologies that support and outfit to the Indian Armed Forces. The architecture of the National War Museum adopts innovations in construction technology by supporting native industry, using materials that are made and fabricated in India by Indian builders and manufacturers. The building will therefore be a prototype for a now kind of Indian architecture, and serve as a spring-board for new materials and technologies that can be connected by the military.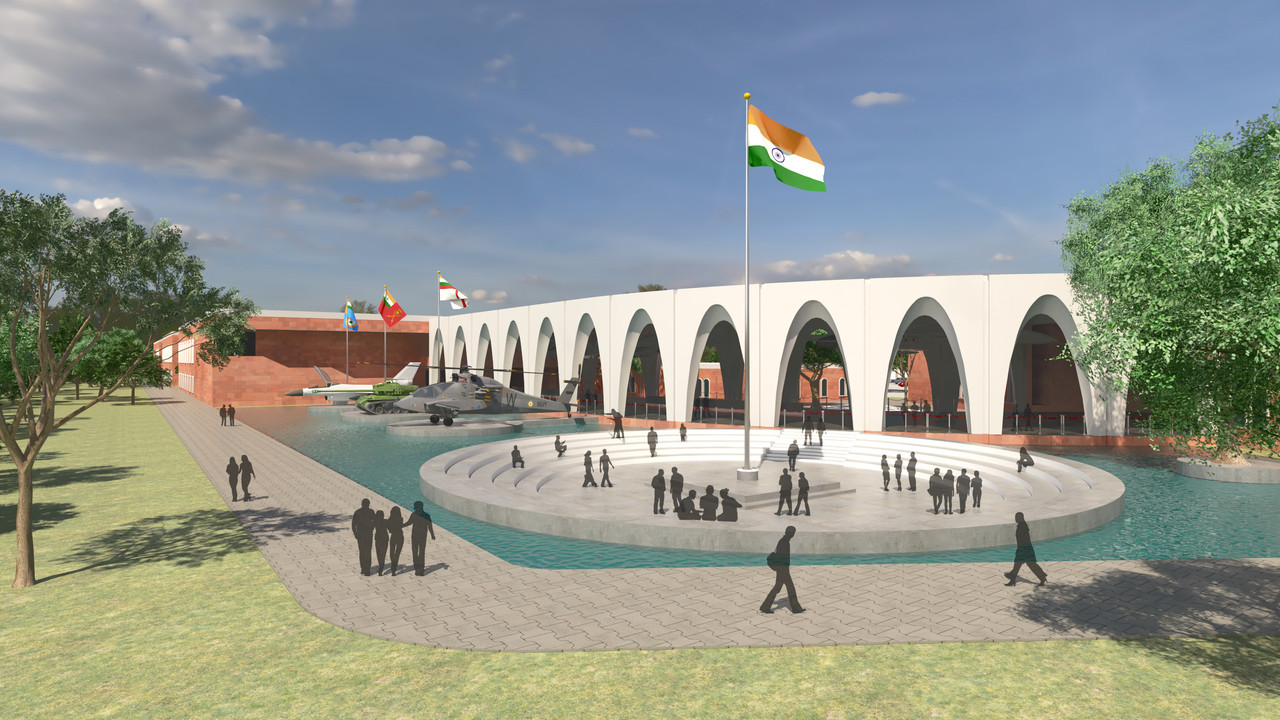 ---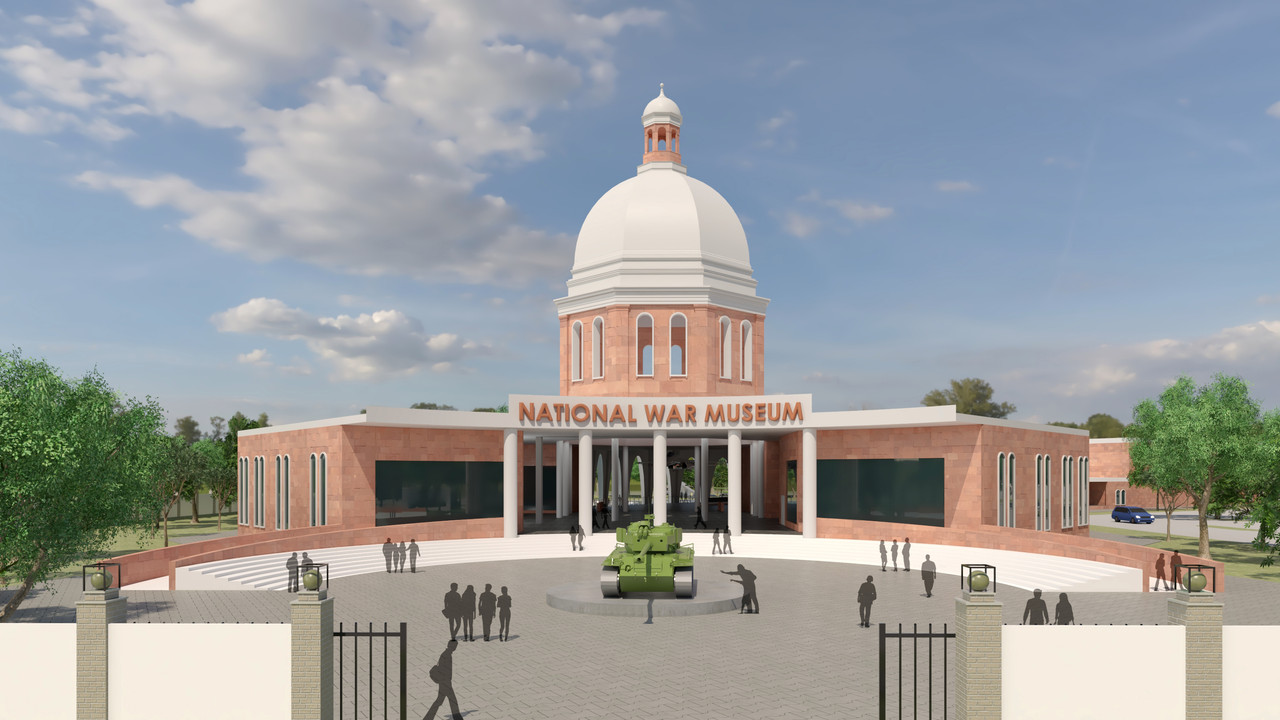 ---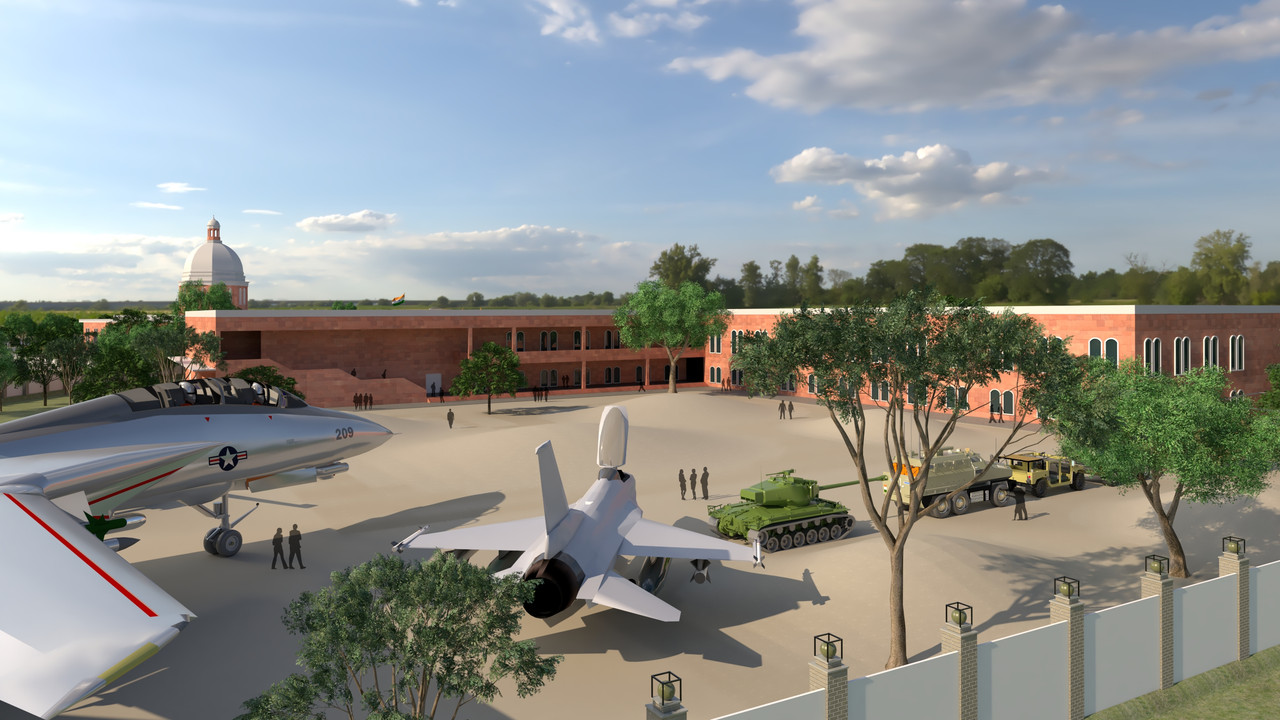 The Museum is designed to a linear narrative, maximizing flexibility of program through vast interior gallery spaces. These spaces are equipped with advanced interactive technologies that allow visitors to immerse themselves into the experience. The temporal experience, in addition to the flexibility afforded by adaptable, interactive technologies, will encourage visitors to return to the museum.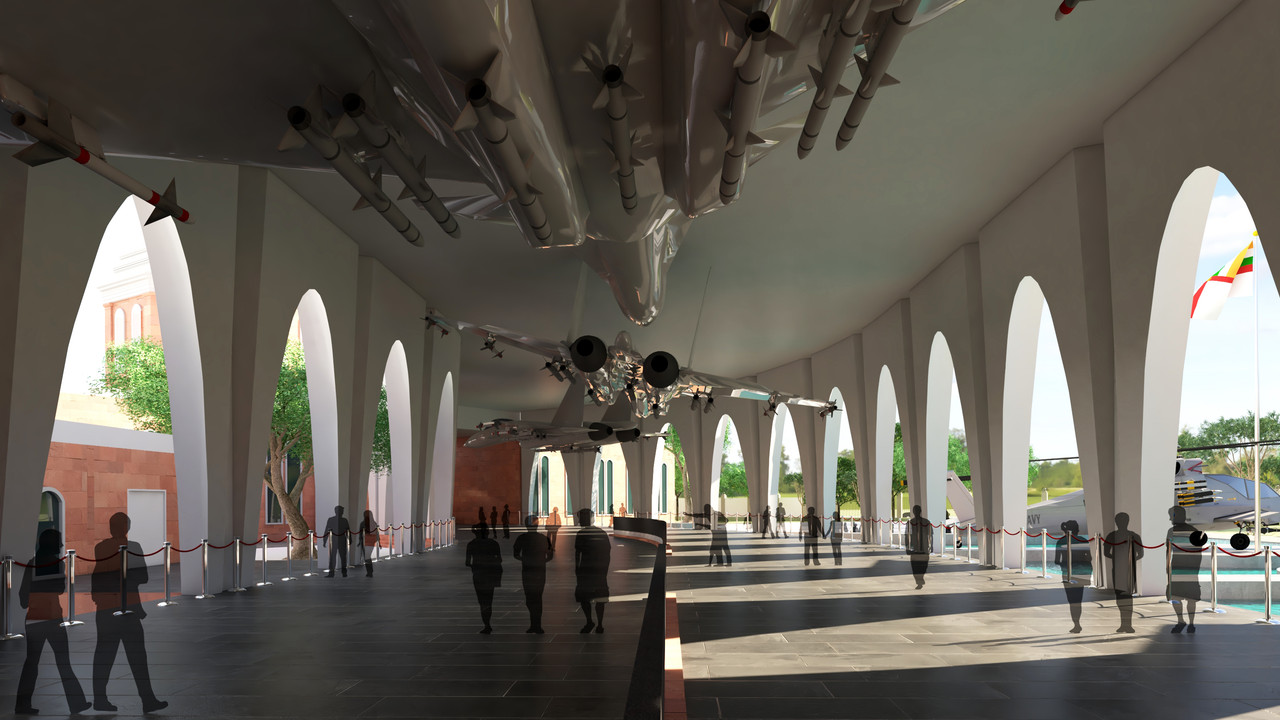 ---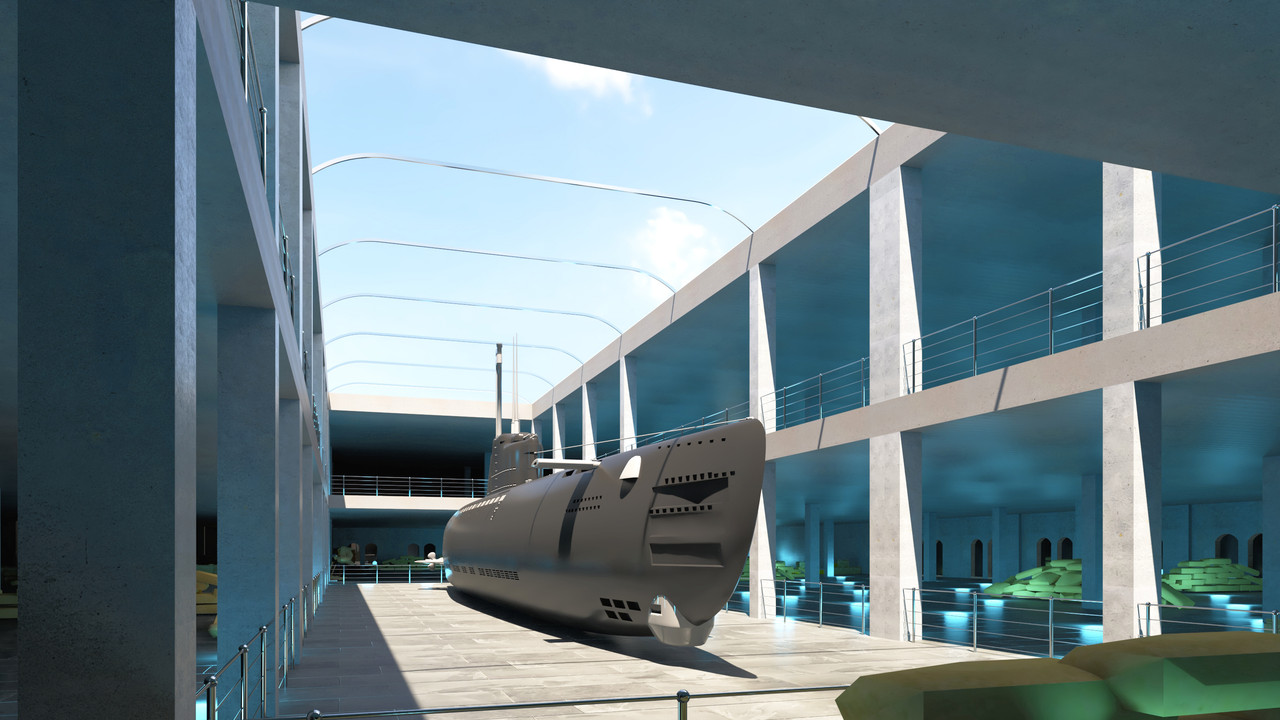 ---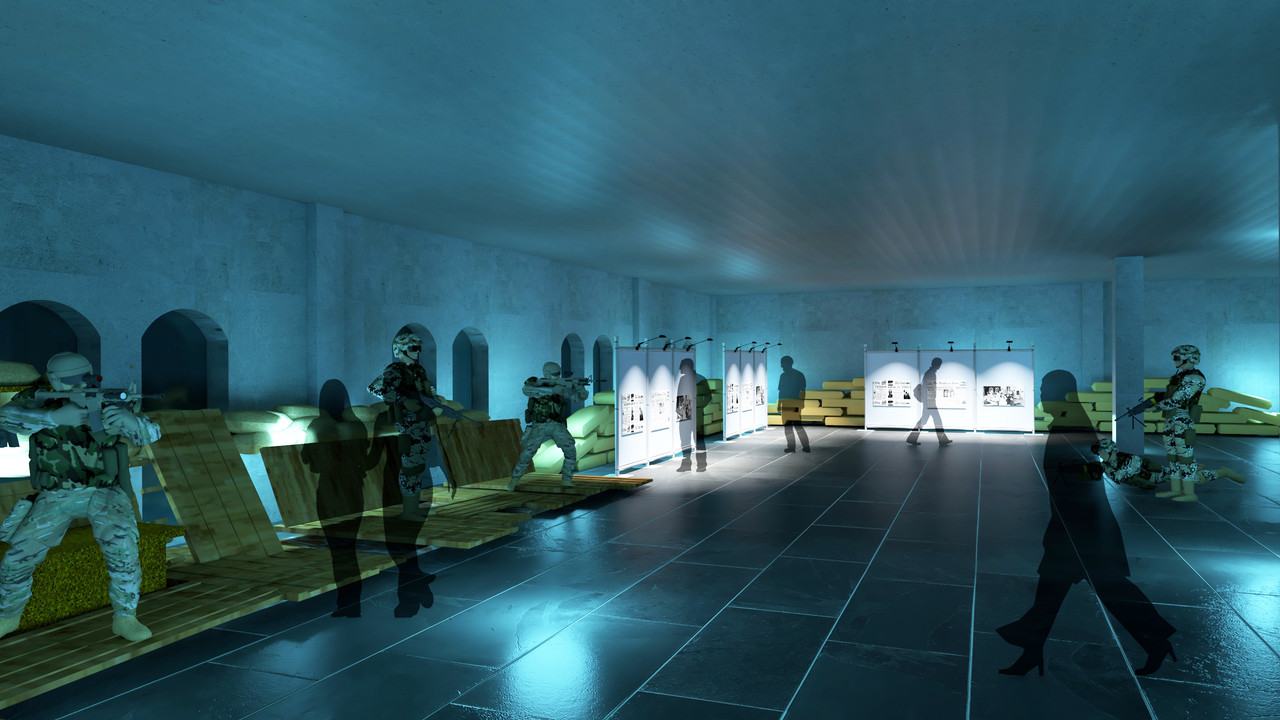 This is a space for peaceful gathering, learning, contemplation and research. While the museum is a means to remember the past. It also provides us with the tools needed to look ahead. This Museum's architecture and its program reflect this positive attitude towards paving the path to the future, while learning from past victories and failures.
---
North Model

---
South Model

---
West Model

---
Site Plans