Turin, Italy
2019
@architecture_lg & @giorgiogandhi & @lorenzo_filippi & @coliving_lab
Lorenzo Gaveglio & Giorgio Gandino & Lorenzo Filippi
No-mat Architecture is a design experiment the theme of which is the study of an innovative concept of housing based on the principles of the coliving. "No-mat" refers to an architecture without a doormat, that is, devoid of what in traditional living symbolizes the boundary between public and private space. Housing and public spaces are articulated into the building, which houses various functions connected to the city.
The name also refers to the architectural typology designed, the tower, which in the range of adoptable solutions is located at the opposite end of the "mat building", a building that extends in a widespread manner in the territory by raising one or a few floors above the ground. The choice to concentrate the volume in a portion of the building plot stems from the desire to free up space on the ground, to give the city a system of squares designed in relation to the surrounding public space.
Including an attractive function in the program, a cinema, the project opens itself at the city becoming a dynamic place of encounter and exchange at different scales.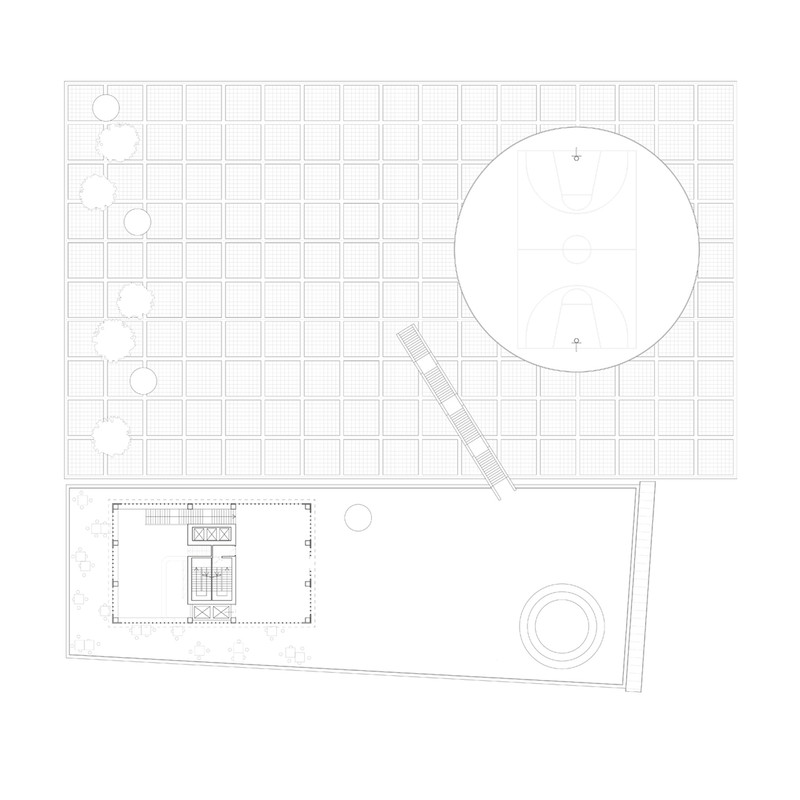 ---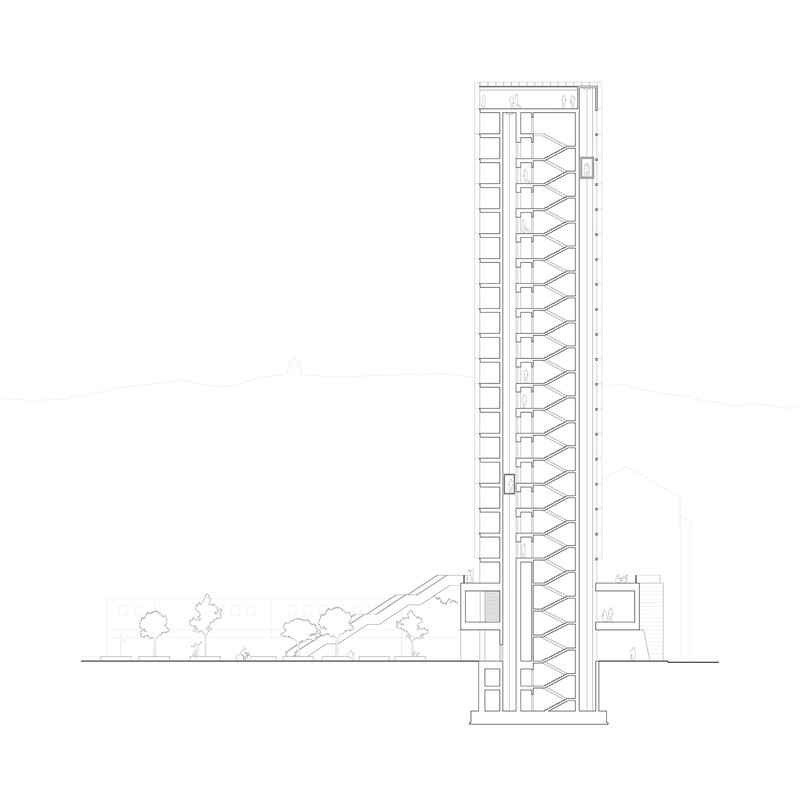 ---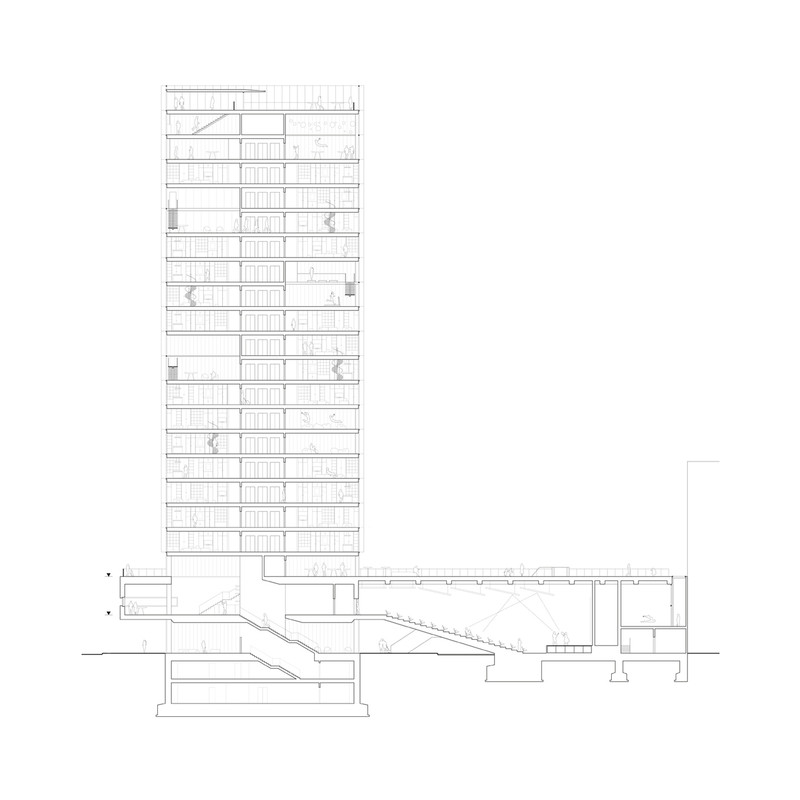 ---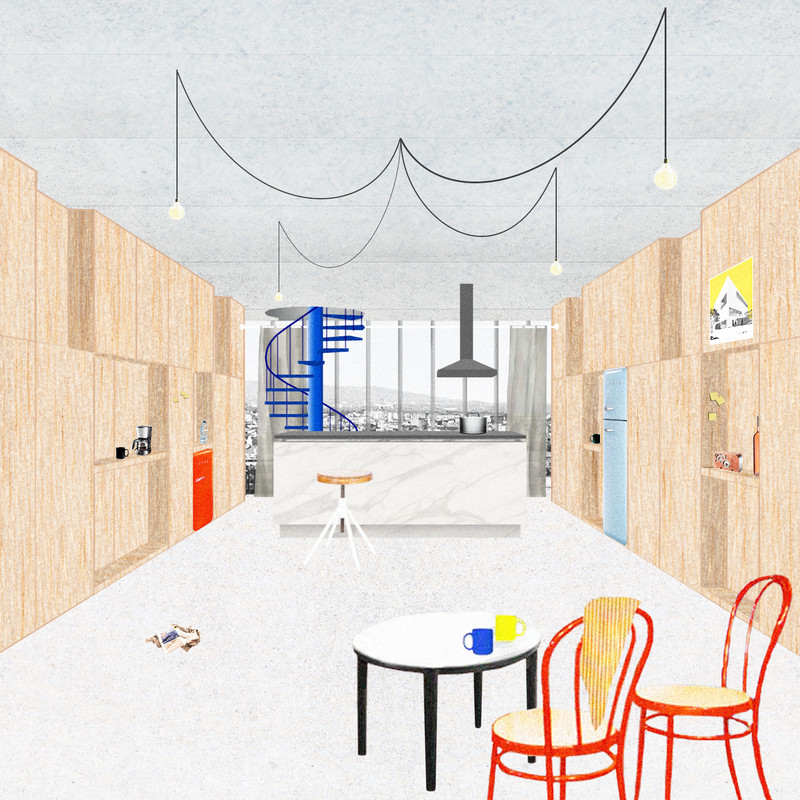 ---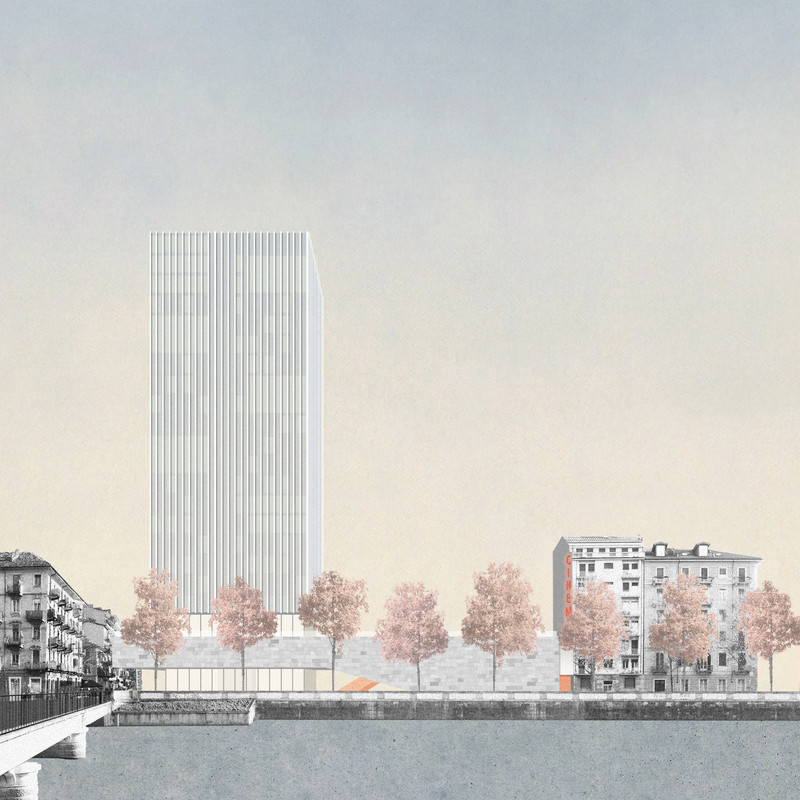 ---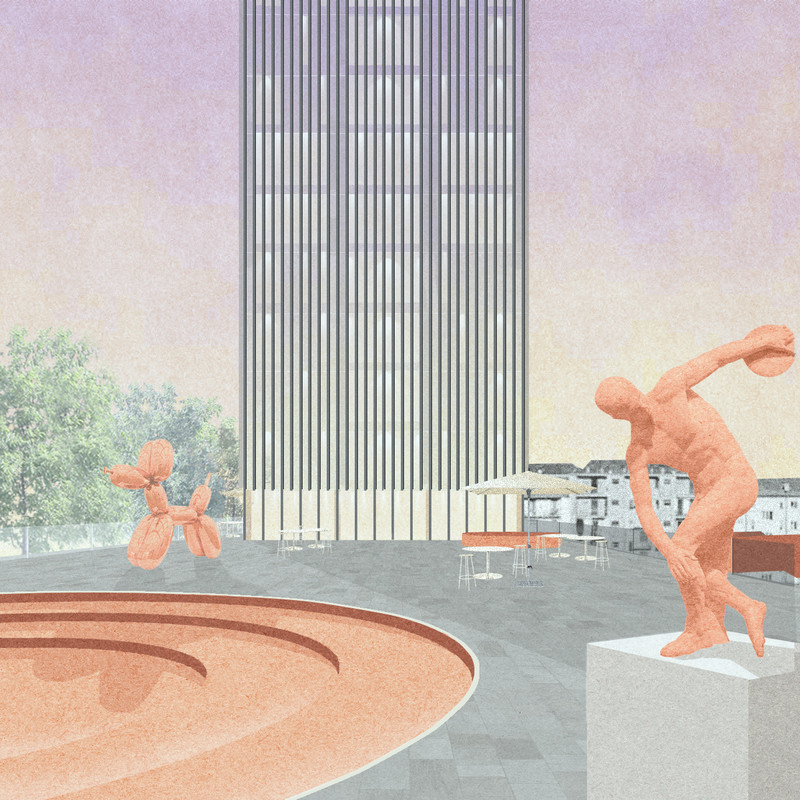 ---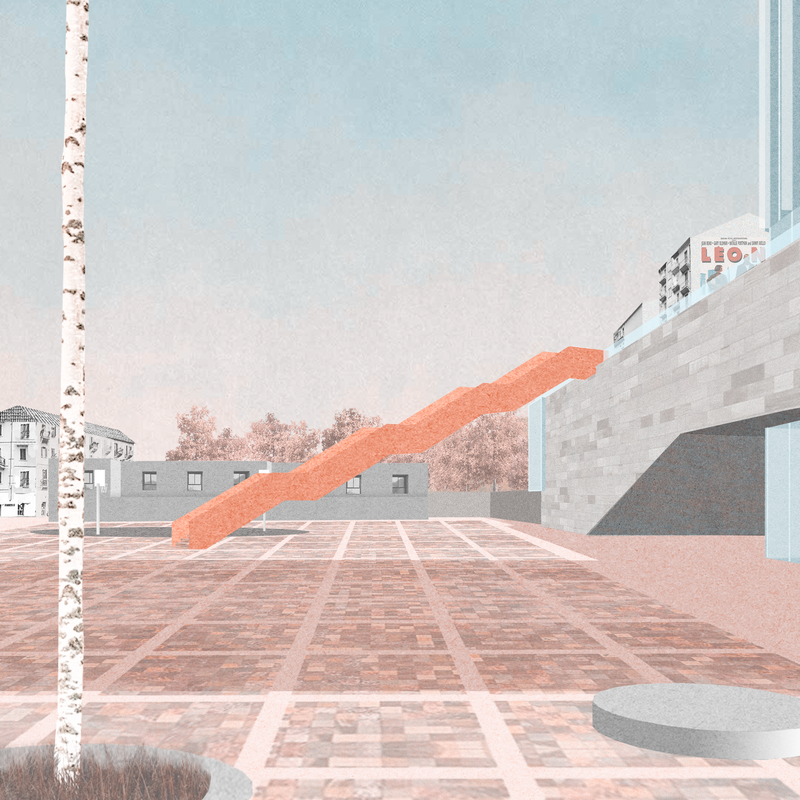 ---