Stuttgart Central Station
2017
@iek_stuttgart + @fra__art
Franz Arlart
In our increasingly flexible world, the traditional living and working model is constantly changing. The principle of working and living in one place has become obsolete. New studies predict a significant increase in mobility over the coming years. Social life will change a lot.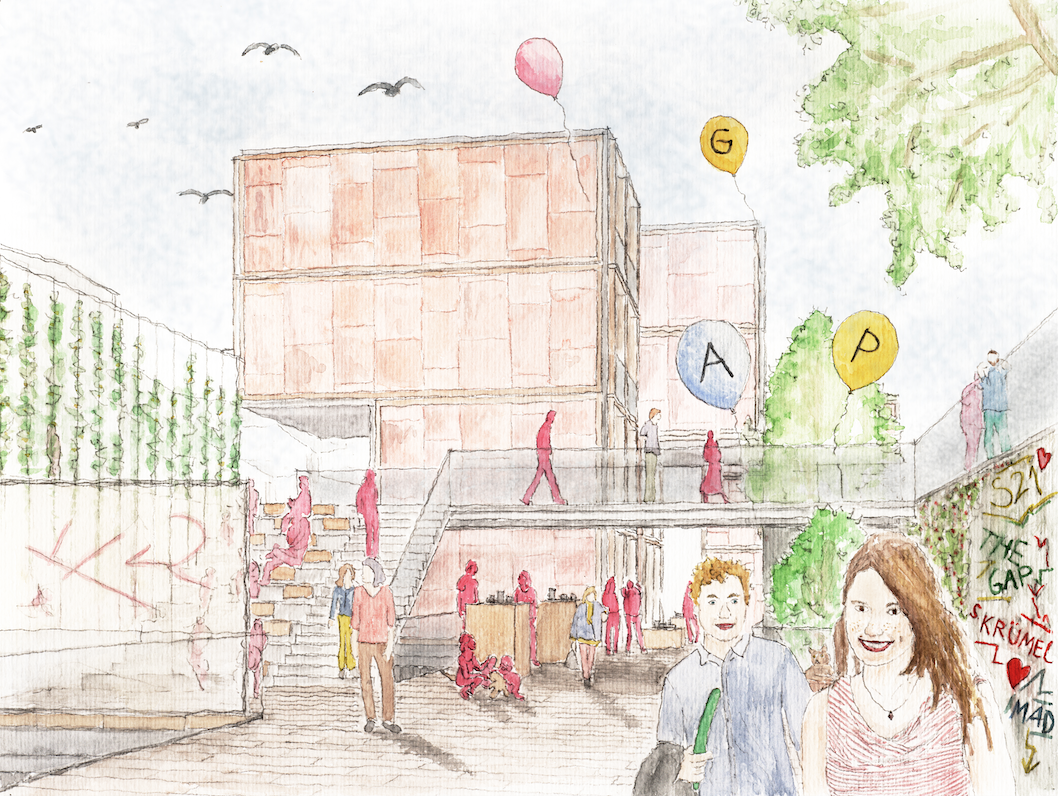 ---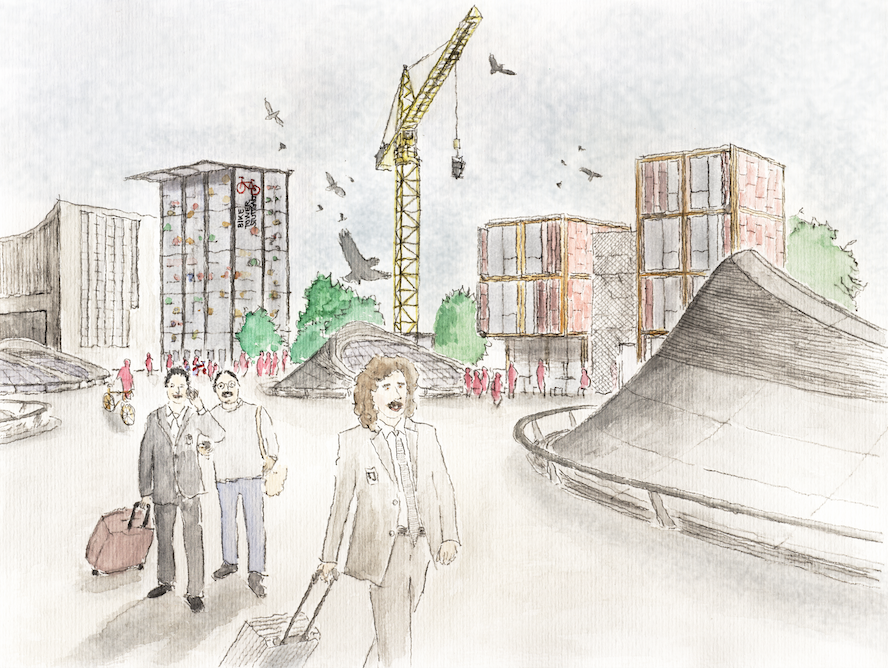 ---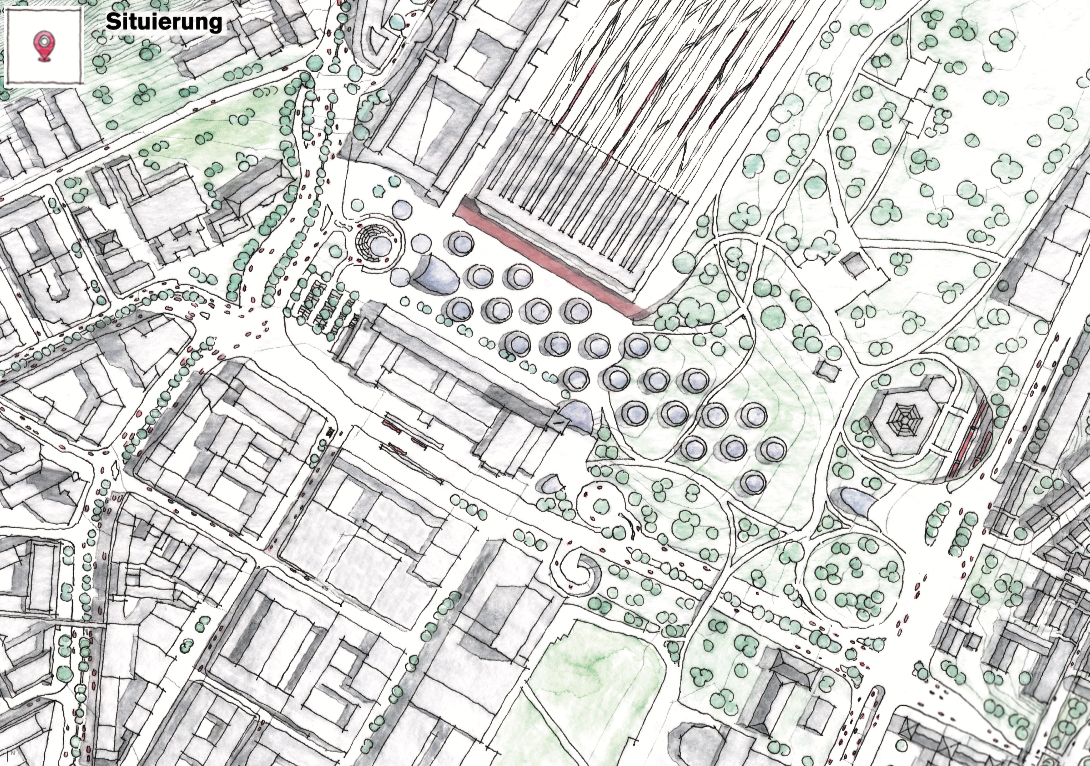 ---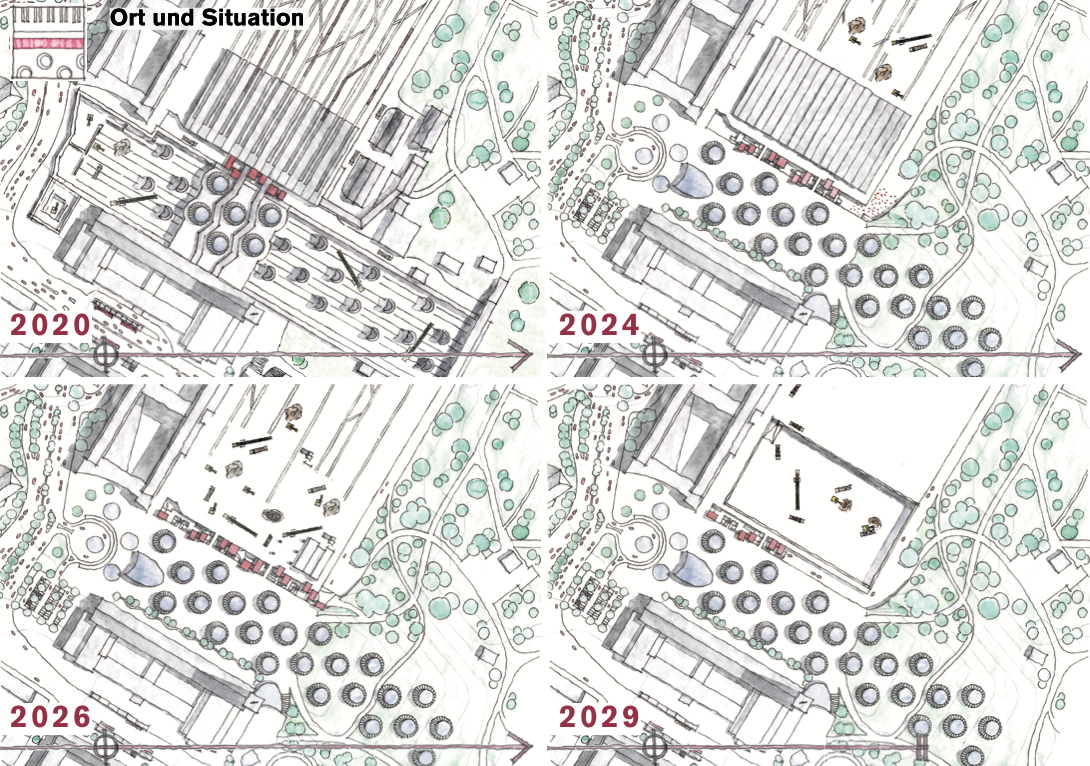 ---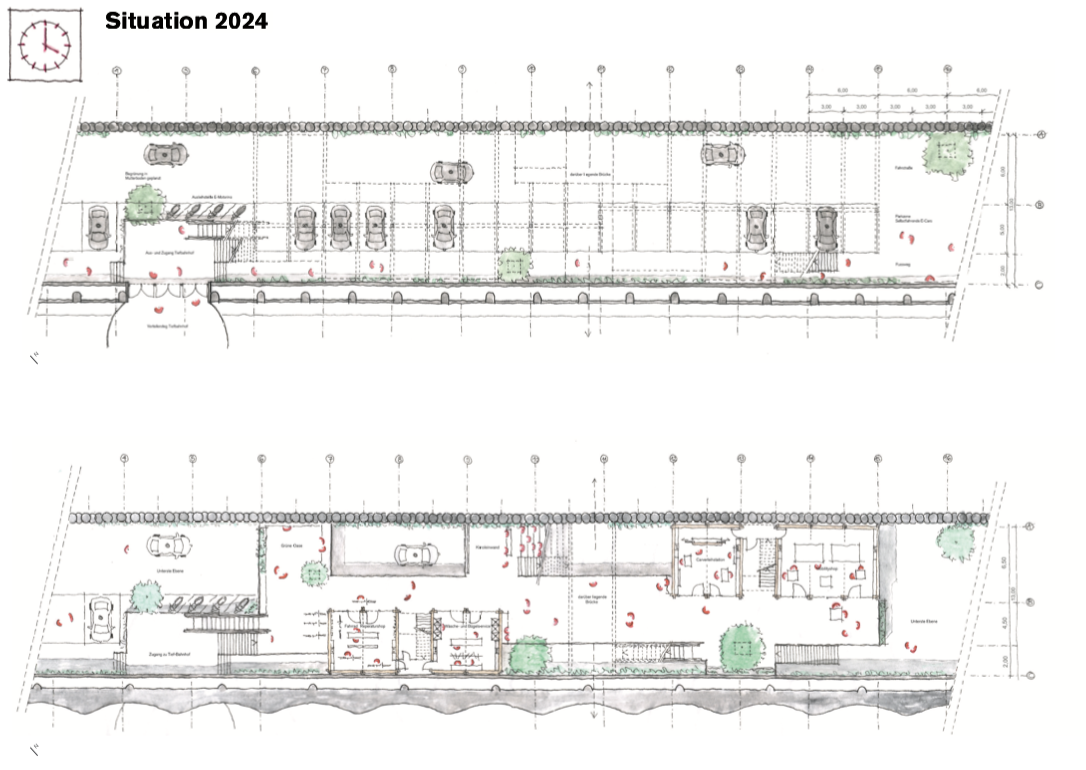 In architecture and urban planning, however, concepts and strategies for this development have so far not been sufficiently considered.
The station as the symbol of movement and flexibility proves to be a very special place. In most cases, these junctions are located in the middle of the city in a central location.
Stuttgart Central Station, which is currently under construction, shows a difficult spatial situation, which had previously been ignored by the planners and which actually occurred for several years. A current construction road (200m long, 6m deep, 13m wide) will cut through the Stuttgart city structure for about 8 years as a fallow area after completion of the new underground station. As a result of the situation that arise in the individual sections of the station and the adjacent surrounding development of Rosensteinquartier, a constantly and easily adaptable building system had to be developed here. In this case, 5 situations have been developed as an example, as well as an interim utilization concept for the old track roof of the station.
In addition to the integration of modern sustainable urban mobility (e-car zone and e-bike tower), particular attention has been paid to a public intermediate zone, which is intended to bring a new user group to the station as a green experience area with alternative shops / bars and services. The subsequent floors are based on the needs of multi-local travelers.
A modular timber construction system, which can be changed over and over again by simple joints and connections, allows a wide variety of usage and design options.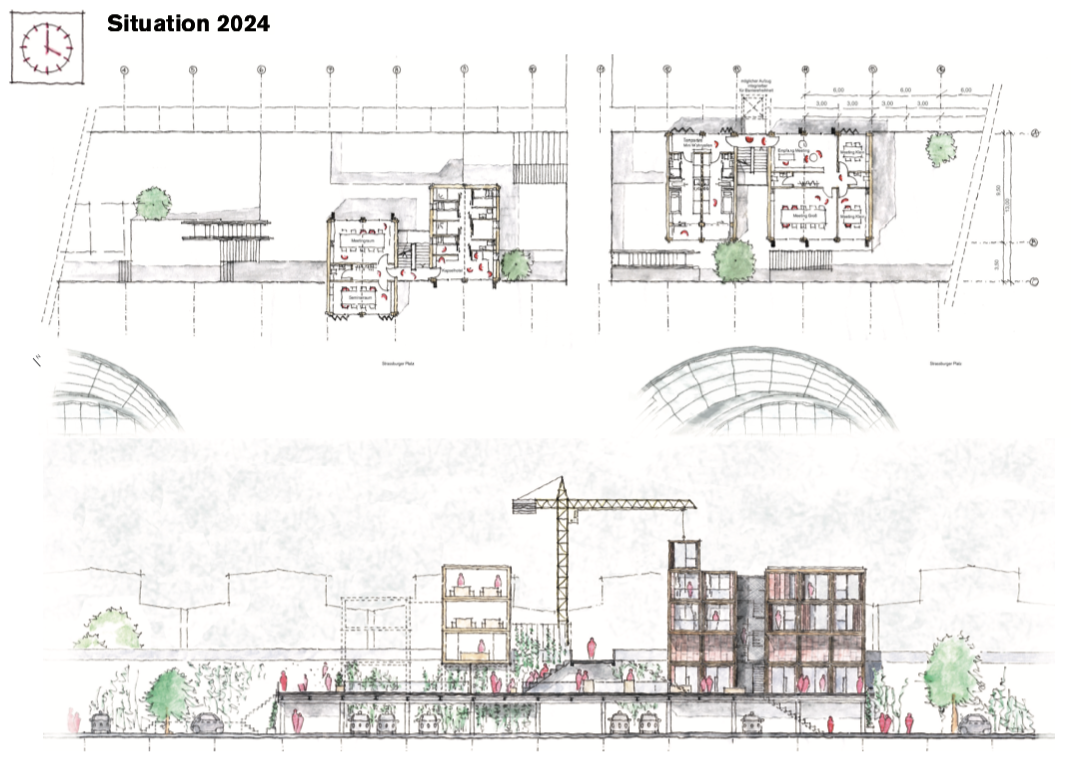 ---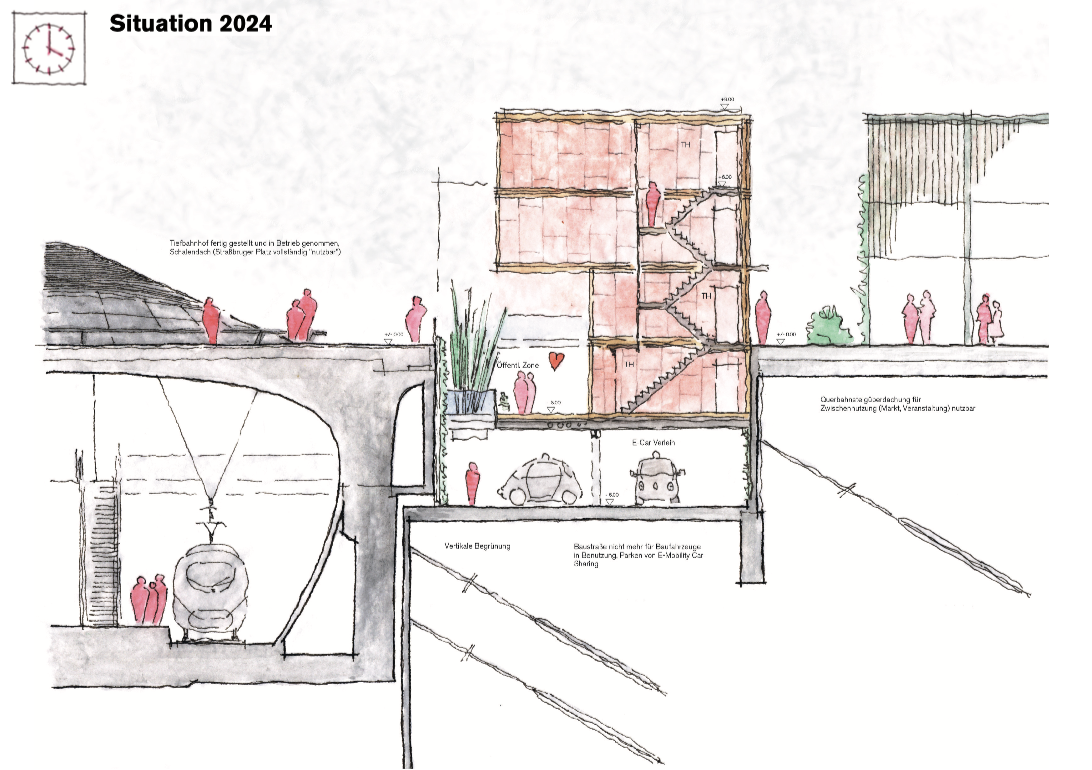 ---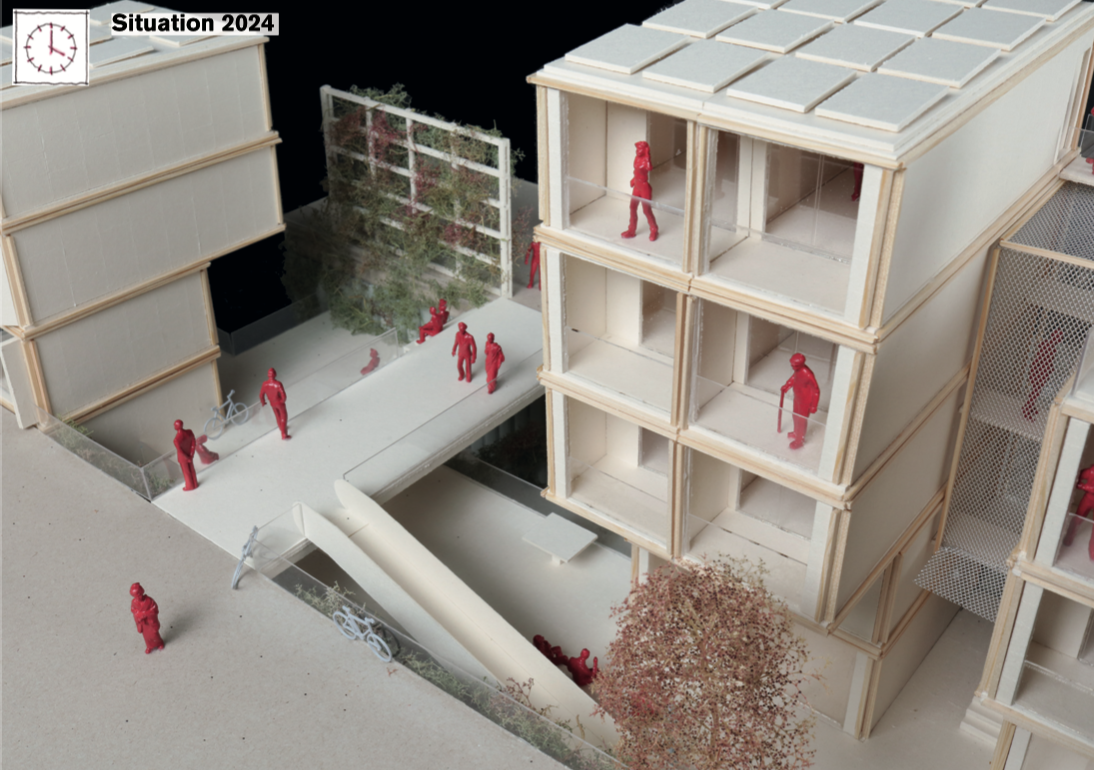 ---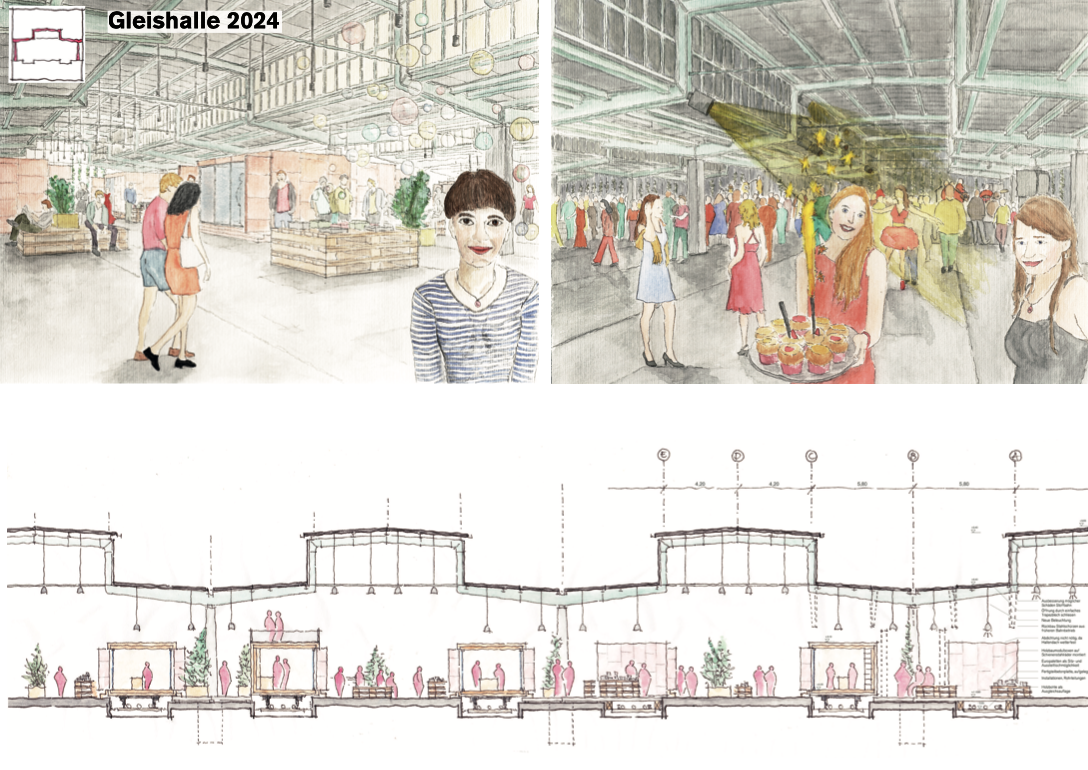 The work was carried out in close cooperation with DB Projekt Stuttgart-Ulm GmbH and was accompanied by various institutes and disciplines of university of Stuttgart.
It was intended to provide a stimulus for the extent to which an attractive urban space can be created with this actually existing "gap" – for the increasing clientele of the "multi-local nomads" and the city dwellers of Stuttgart.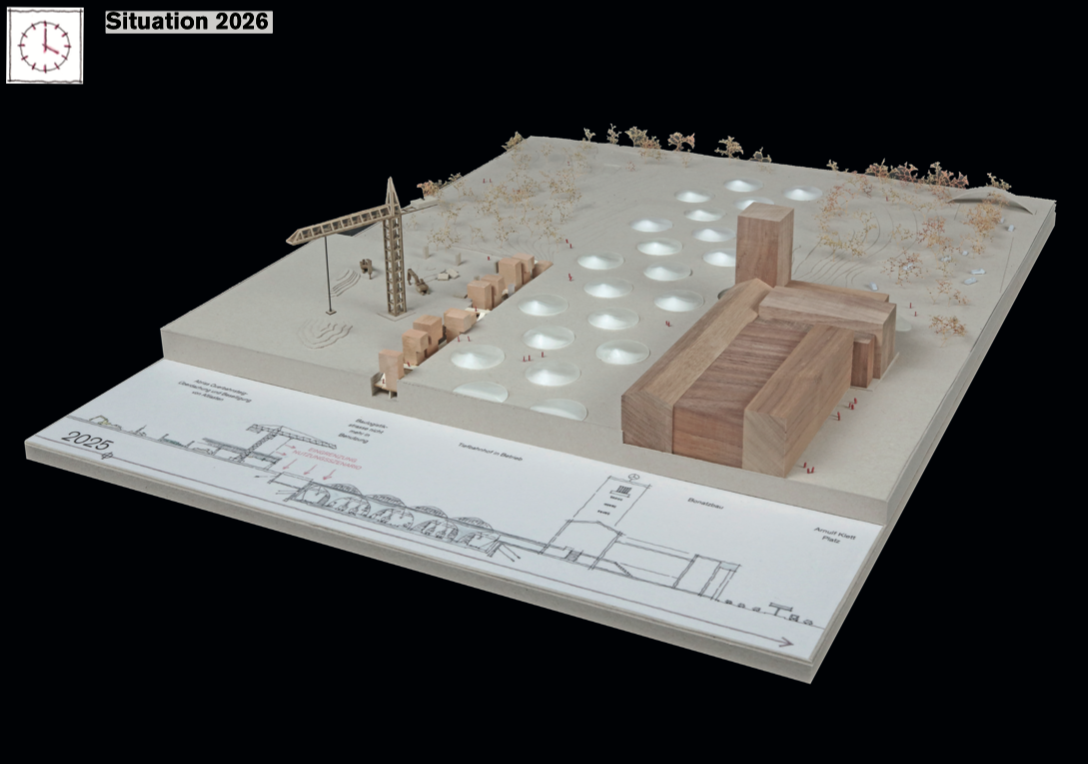 ---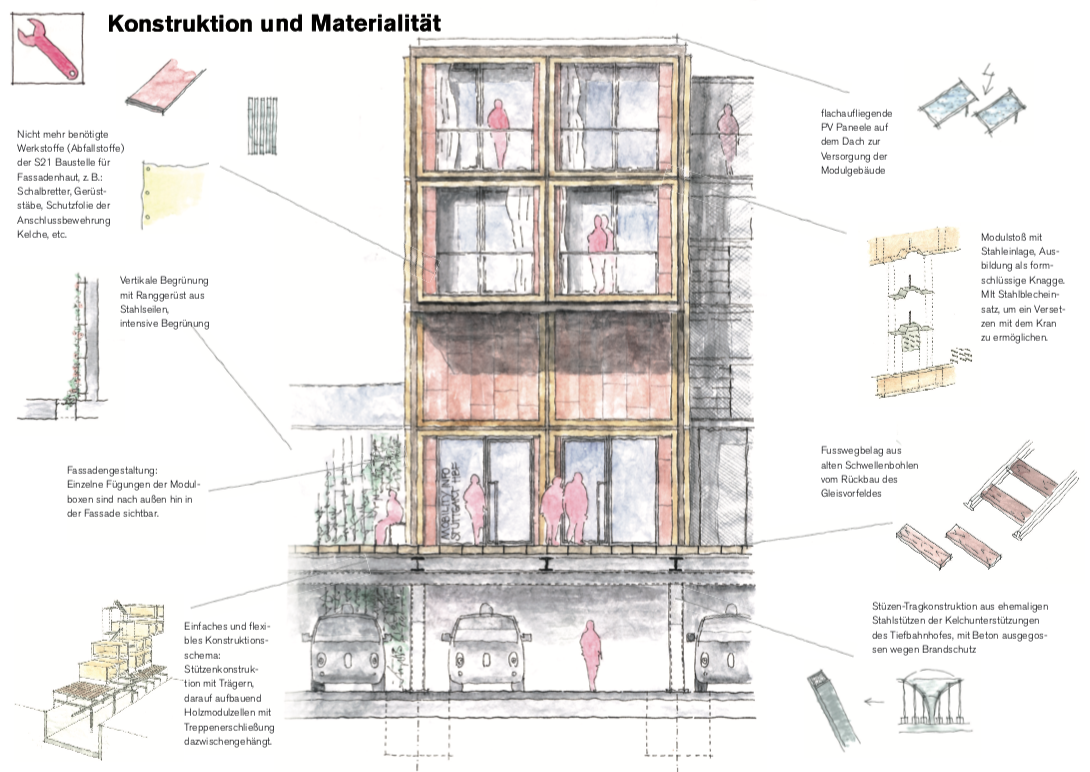 ---
A place – unusual in its location and geometric discovery, exciting in its architectural design conception – as a temporary addition to the Stuttgart Central Station under construction.