Dusseldorf
2019
@iek_stuttgart
Borys Muratov + Delvina Jasiqui
For the production in the automotive industry Pierburg belongs to the Closest partner and accompanies the development of the automobile already since its
Beginnings. Pierburg is a specialist in the Rheinmetall Automotive Group for the areas of pollutant reduction, air supply and throttle valves. The decades of experience and comprehensive innovative and recognized expertise all around the engine, Pierburg qualify for consistent development and production of future-oriented components, modules and systems.
To keep these high-tech products in the best possible conditions in the future as well as to be able to develop, are constantly optimal spatial and functional framework sought in which research and development can take place. The aspired modular building concept should basically be at different locations from Rheinmetall Automotive. That's why only Exemplary for the planning task, the open space next to the Niederrhein plant has been chosen.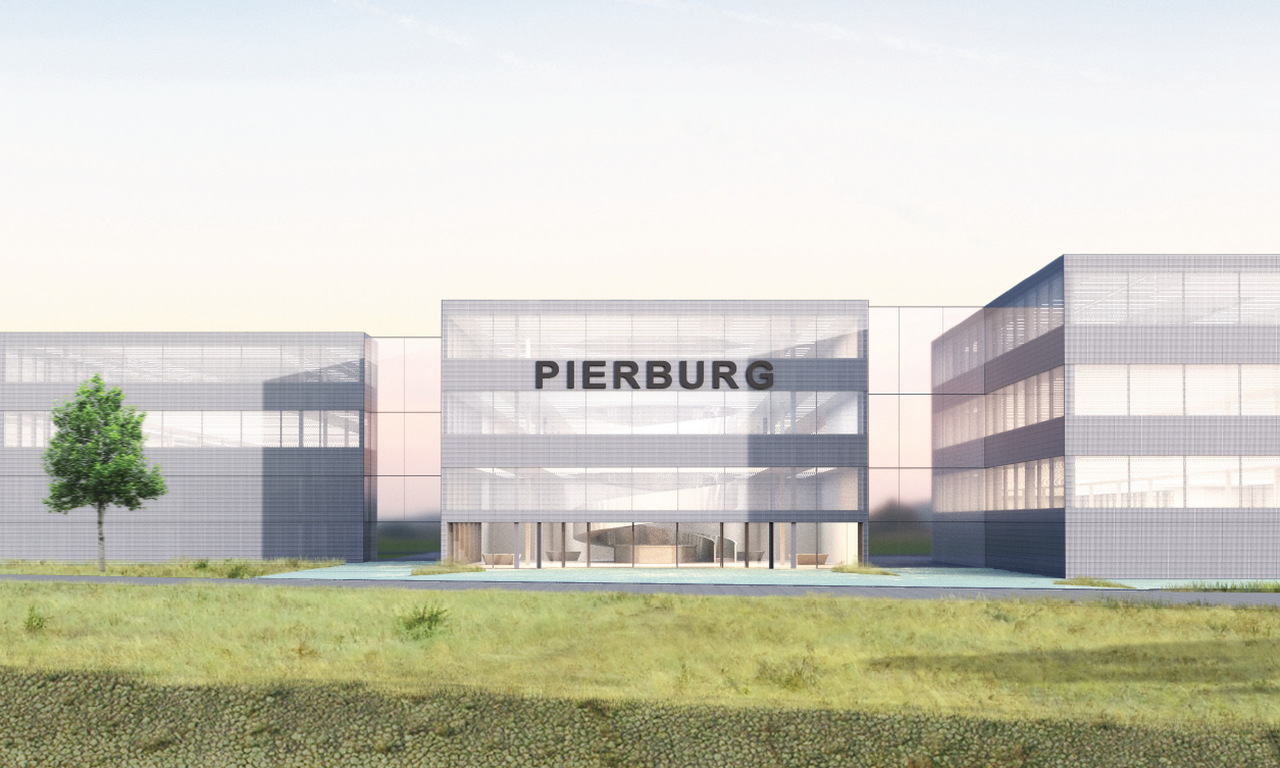 ---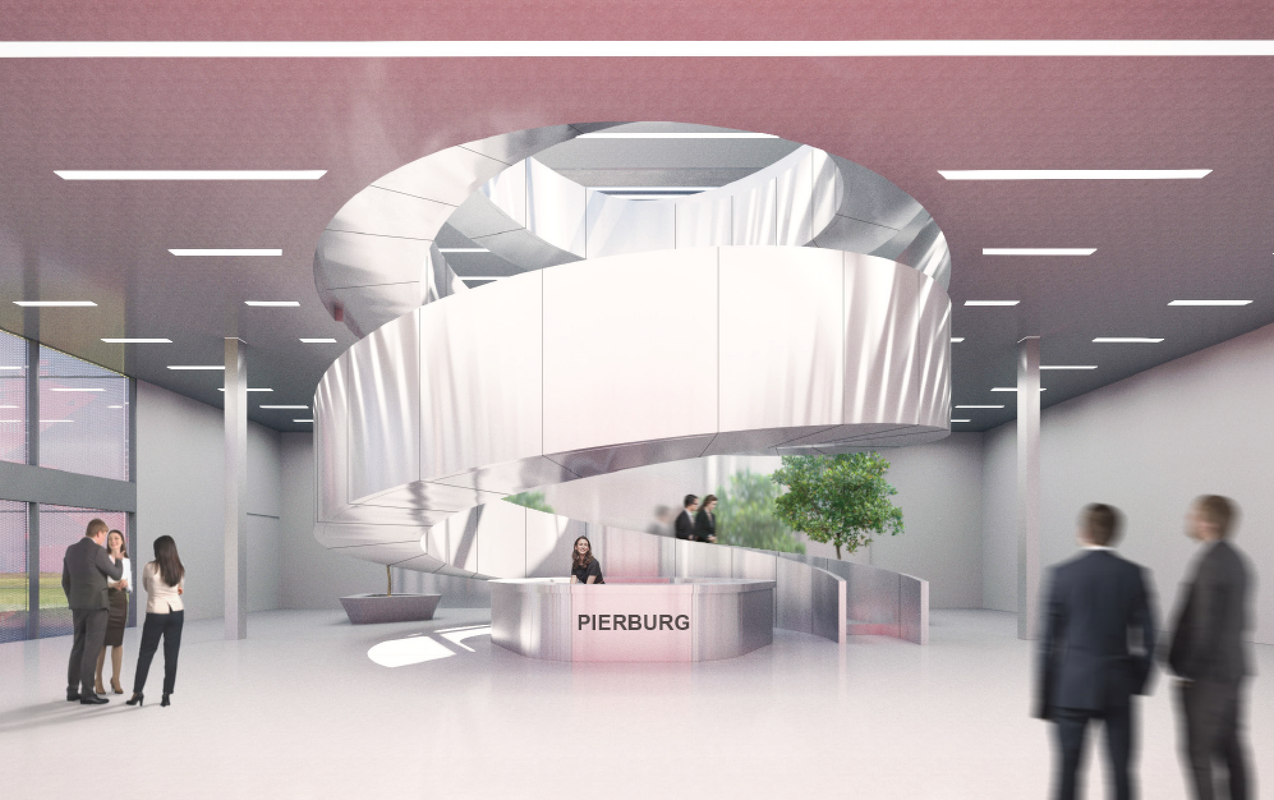 ---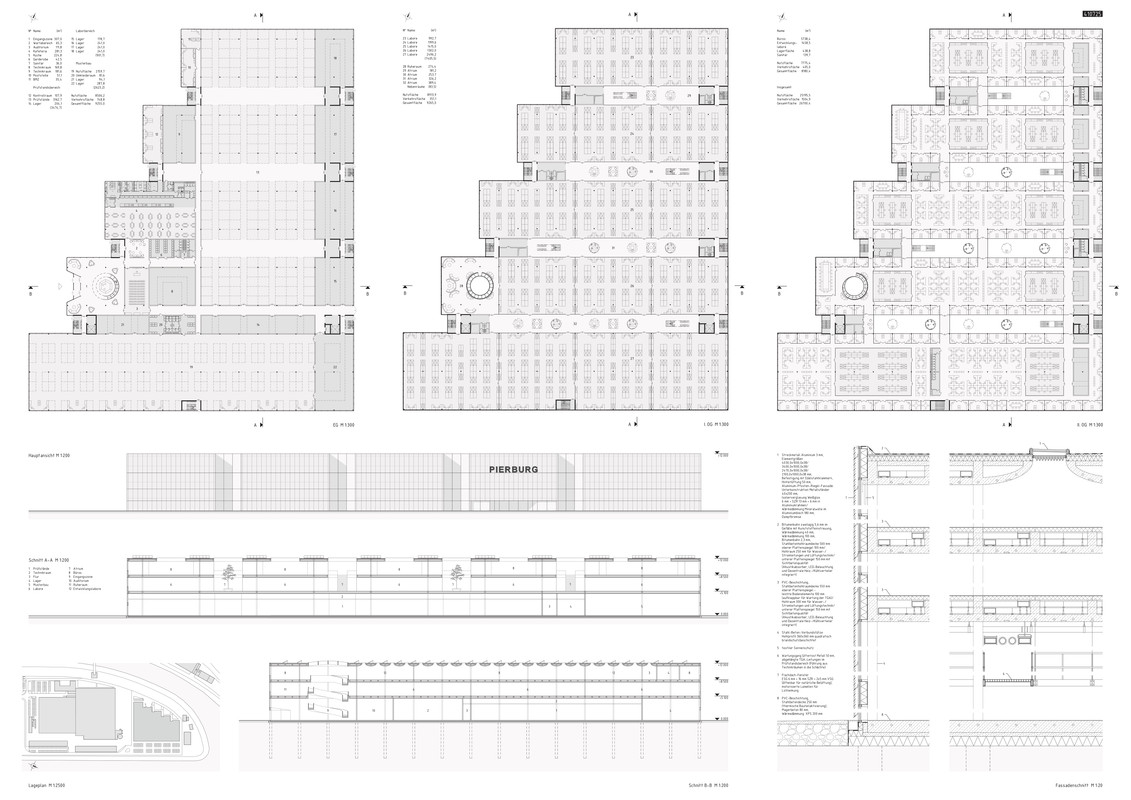 ---
The competition task is to work out a design that meets the requirements the different areas of a research and development center considered and ideally connected. It is a special attention on the interplay of product development, prototyping and component testing to lay. Develop a building concept that is modular Construction principle follows. It should be as close as possible to the location in the port of Neuss different properties can work. The overall planning should characterized by a flexible use in the individual units. For reasons of sustainability, it is intended to change individual uses a classic demolition largely avoided, but the new areas nonetheless provide unrestricted functionality for your new task. It is up to respect a skilful interpretation of structural elements.
---