SEA College, Mumbai
2019
@raghav_9818
Raghav Gupta
The idea was of co-living space and how one could also address the concerns for resource and energy consumption within the built-form. The priority was maximizing the social interaction in this spatial logistics and at the same time, maintain one's privacy. Each user category requires a definitive area to work or live comfortably. For instance, a student may require a larger area for their workspace, in comparison with the couples. On the other hand, couples need a more private area than students or interns. Hence, the room's design was considering all these factors. Thus, space evolved with staggering planes and distributing into zones.
The resource addressed were wind and sun. To manage these, the entire building raised on stilts to enable free movement of air without any disturbances.
The building evolved to be a framed structure with concrete columns, steel beams, and brick walls. Since the zones shouldn't without any columns in between, this led to designing a beam spanning across 16 metres. Steel beams were preferred over concrete, because of the lower depth. Circulation and ventilation kept at the top priority in the process.
The final plan divided into 3 units or complexes
1. The first unit provided to the short-term occupants (rent or stay for around months. It has a central courtyard of 2 x 5 metres and common workspace. There are 24 rooms in the unit with 6 on each floor (12 with an occupancy of 4 persons in each reserved for students and the remaining 12 with 2 in each room for young and old couples);
2. The second and third units given to the long-term occupants. The second unit houses most of the common programs, while the third unit is mostly a living unit. The first and second unit remains the same, while the third unit has 20 rooms.
Each unit's roof, directed towards the sunlight, equipped with solar panels (that powers the building's common areas) and an opening to let the hot air out. The Lift, instead of stopping at all 12 levels, the stops were 4 and open towards the lobby of unit 2. People can take the lift to the closest floor and climb a flight of 7 staircases to reach their unit. This reduces cost and ensures longer running times.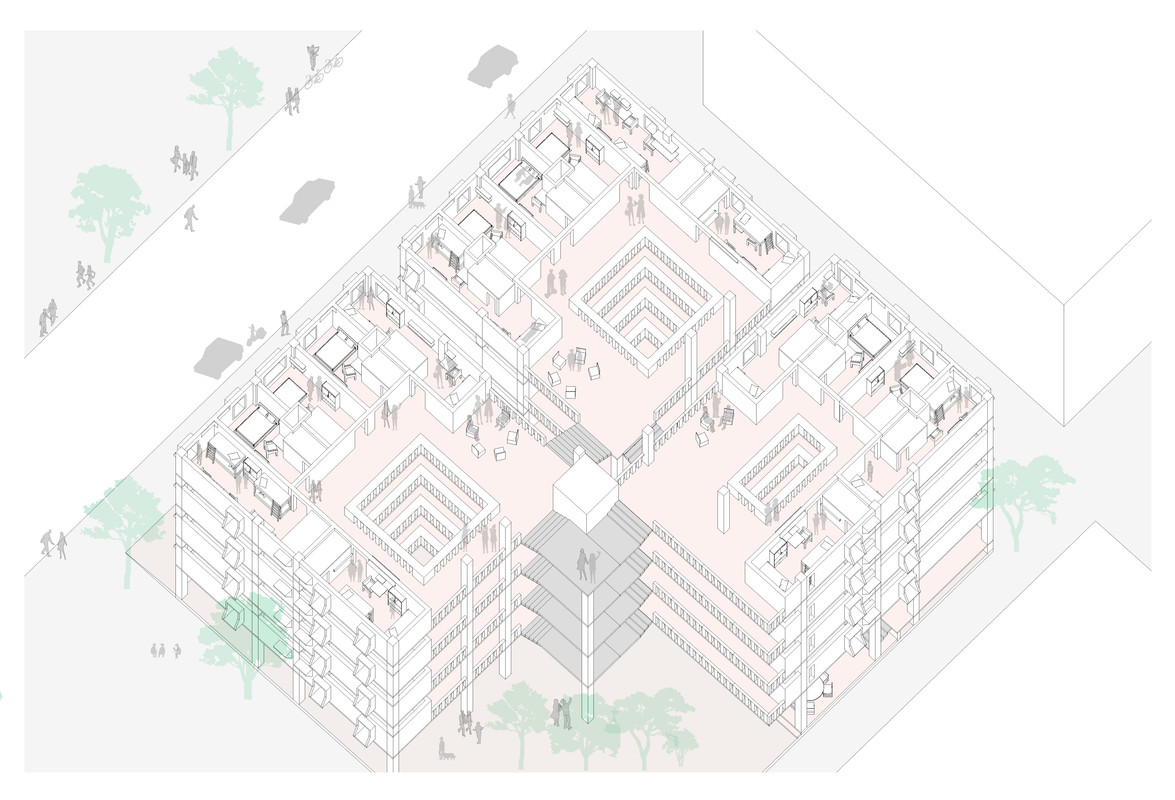 ---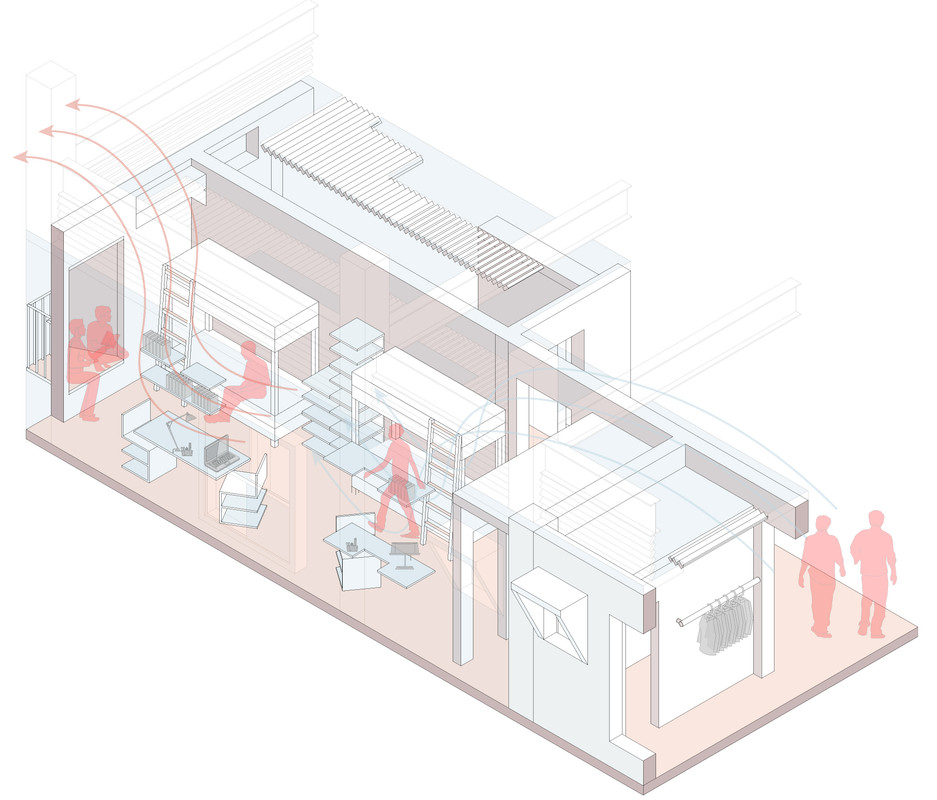 ---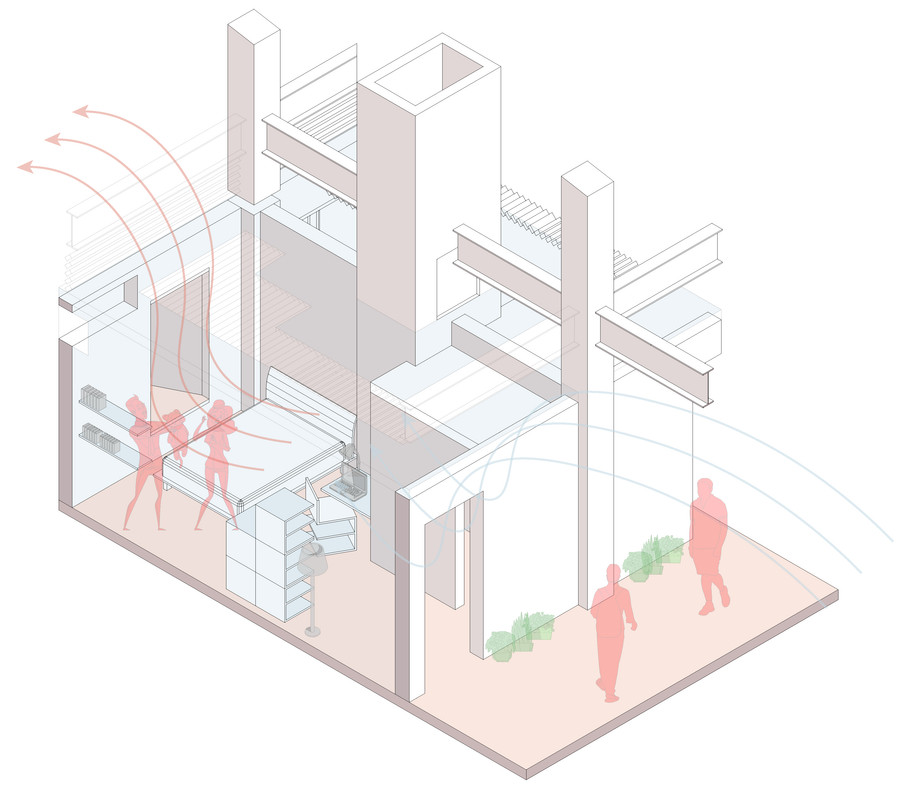 ---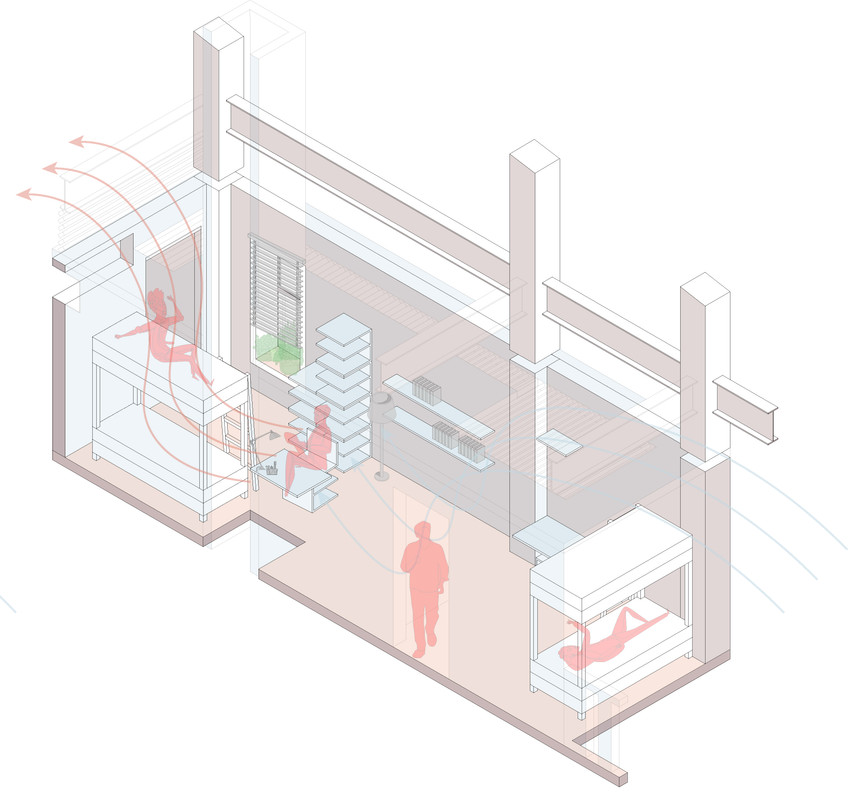 ---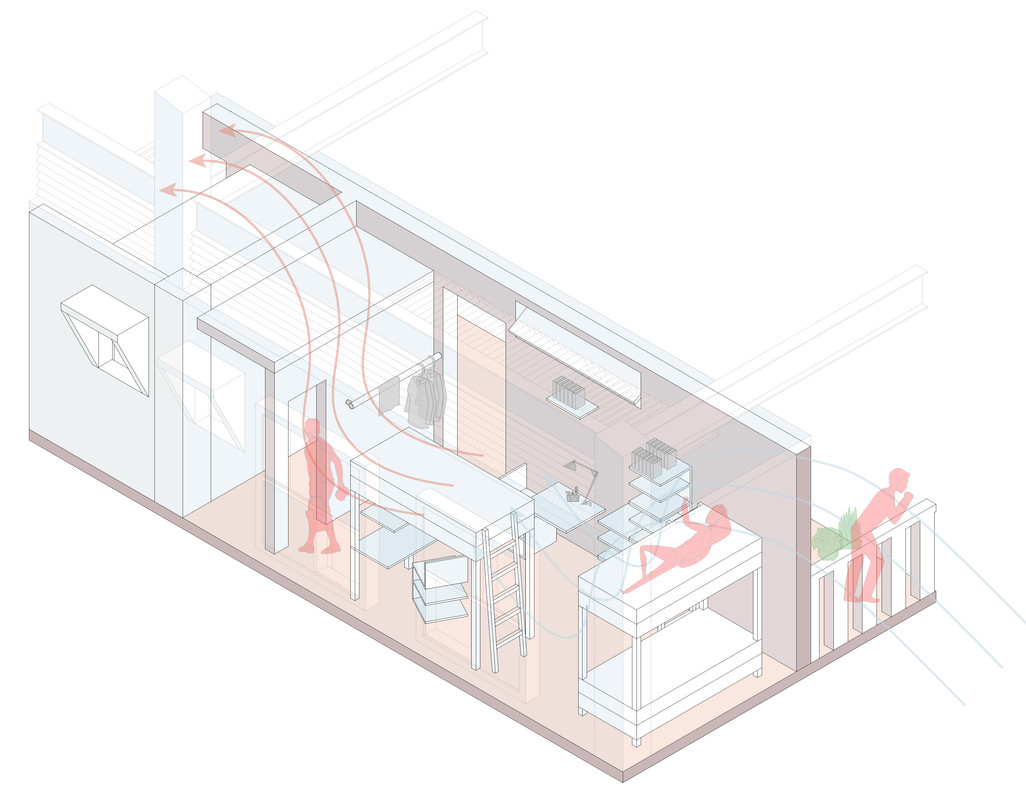 ---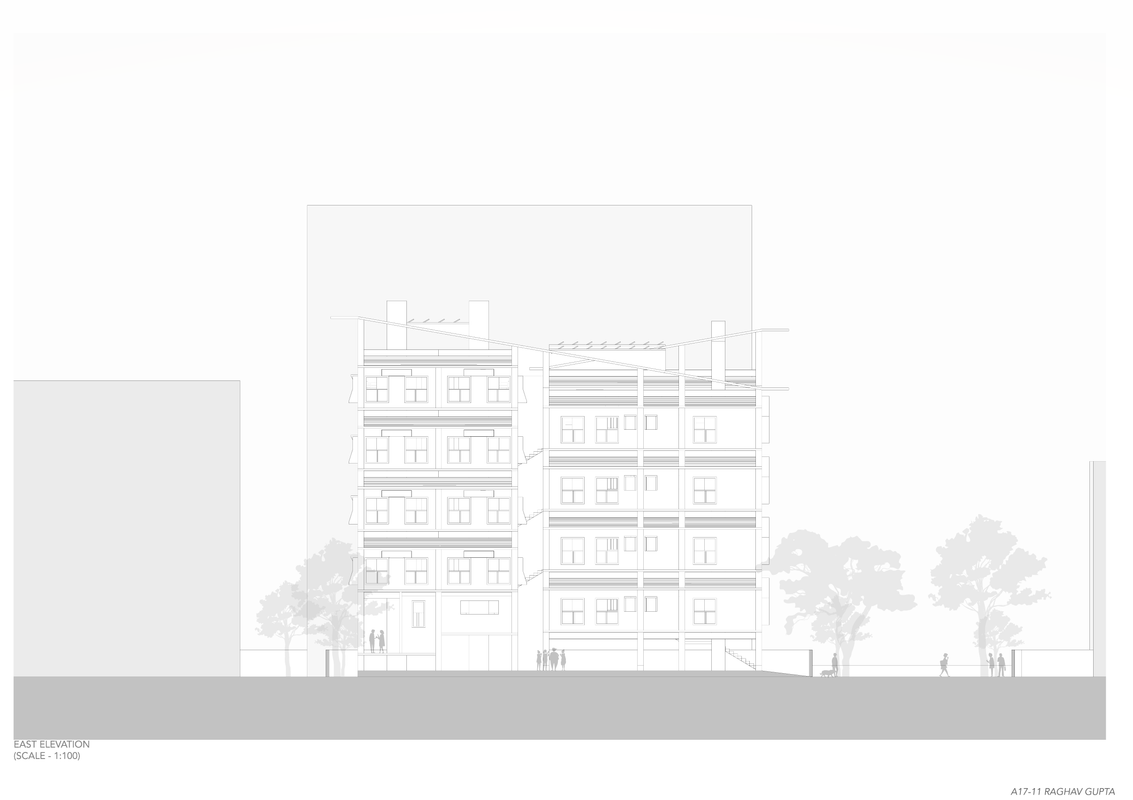 ---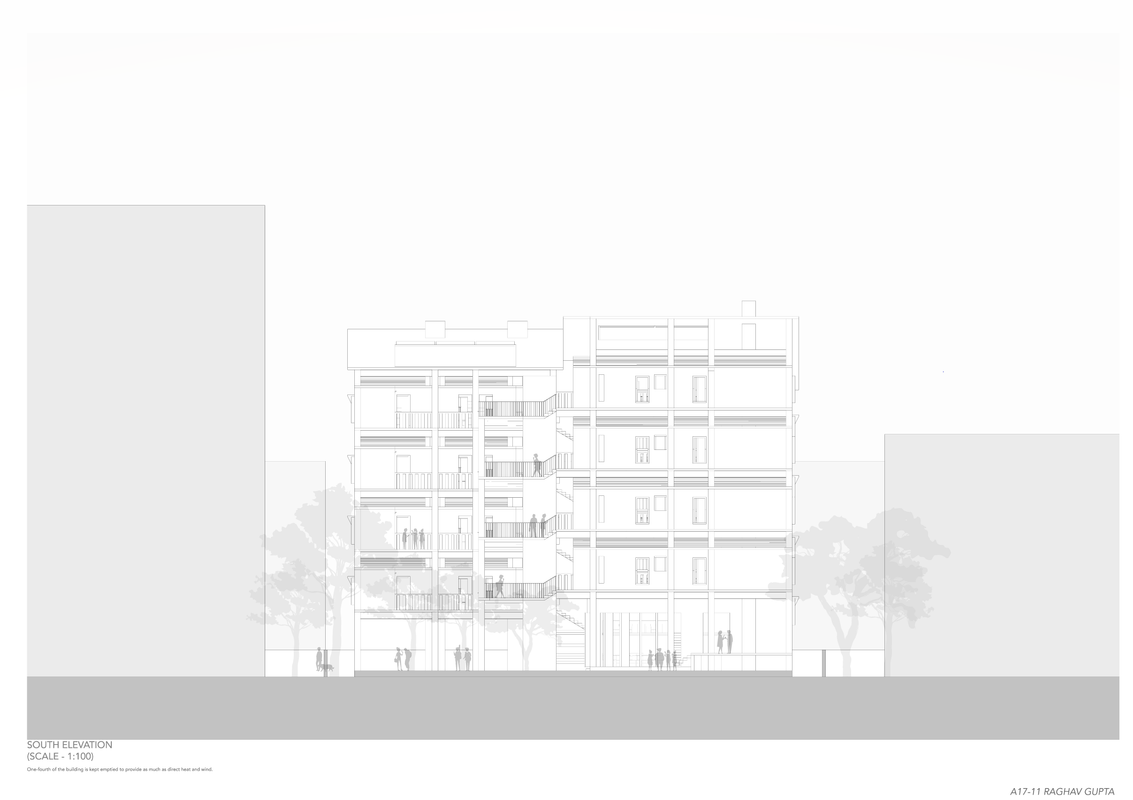 ---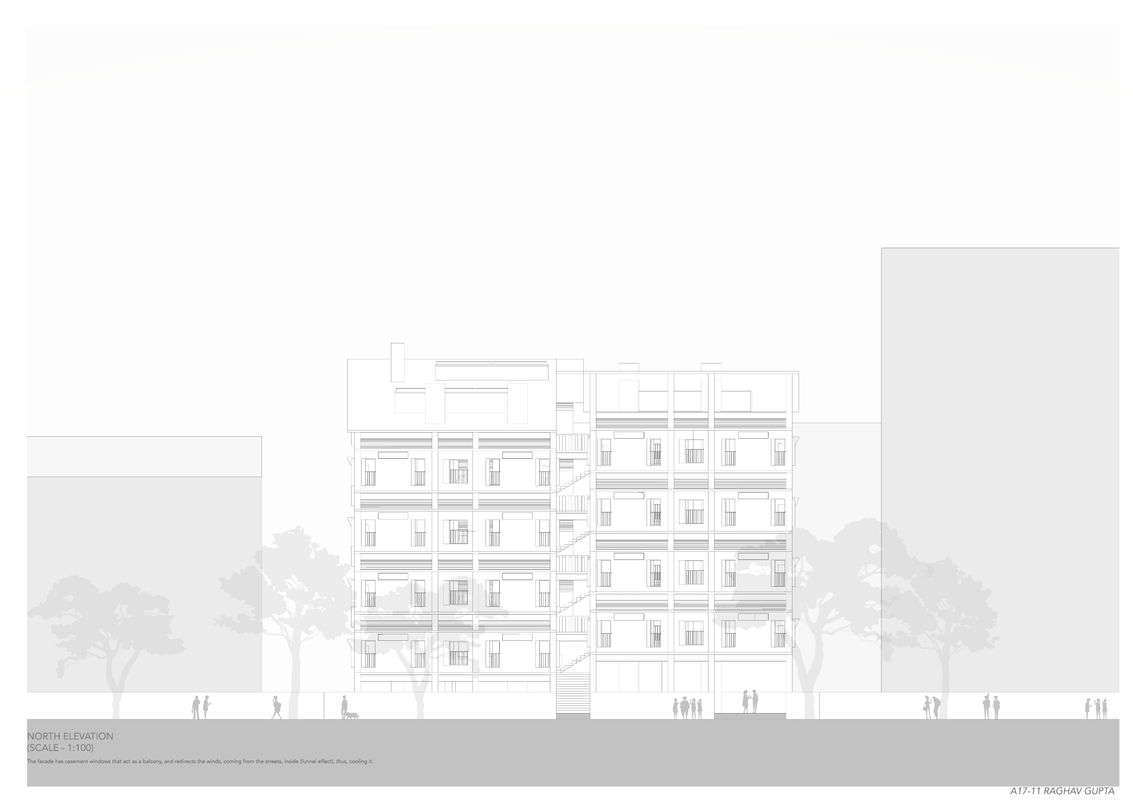 ---