Burgazada, Istanbul, Turkey
2017
@eminenurozy
Emine Nur OZYILDIRIM
Burgazada Art Academy has a complex function as it is a first in its cultural and social concept.
As a result of analyzes and researches on the important islands in Istanbul, an educational function project that will meet all the needs of students in natural life was discussed.
Intellectually; The fact that many branches of art come together to receive education and work together is considered as the starting point of the design and the form was developed in this direction.
An artistic fiction that develops around a main building becomes functional and takes the form of a piano, and the transformation begins at this point and breaks and splits occur.
Campus Main Building has been solved in one piece due to its functional and central nature and cultural activities and main show venues have been placed in this building. In this building, where the transparency is essential to keep the scenery in its naturalness and to provide this to both students and educators at any time of the day, the viewing and garden areas at many points are designed to be visible to the sea.
Sea water, which is known for its usefulness and naturalness, was used in the Olympic swimming pool in order to serve the users in all seasons. In this way, it is provided to support the students who are engaged in various branches of art to protect their body health during their studies.
Glass-metallic intermediate line bridges are used for the art branches to work together. Generally, these exposed bridges are left transparent and the reflection property of the glass material is kept at maximum level.
Each unit represents a branch of art and has been designed in a scale of plan to meet all the needs of this branch of art and meet its own needs.
The respect of the branches of art and their respect to each other was transformed into units by depictions and then that respect was taken to the building level. In this regard, important conditions such as weather conditions, landscapes and sound have been calculated and presented to the user at the best level.
The units keep the energy dynamic with indoor and outdoor gardens.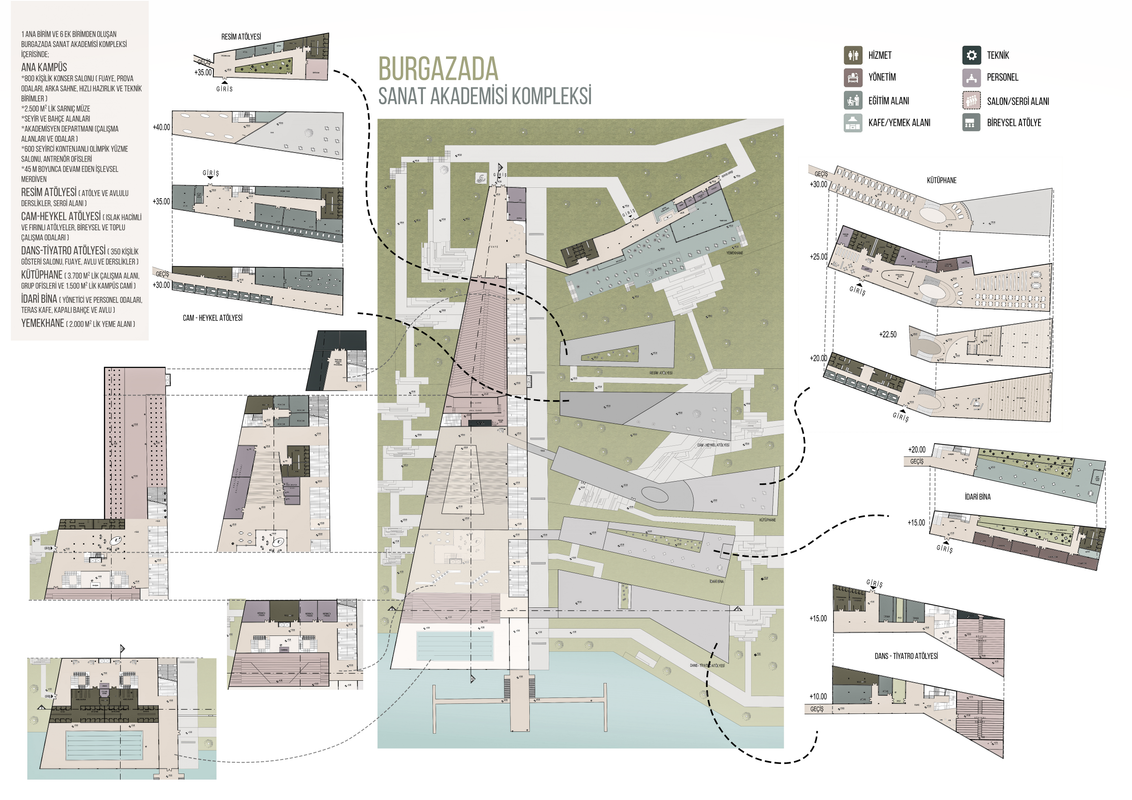 ---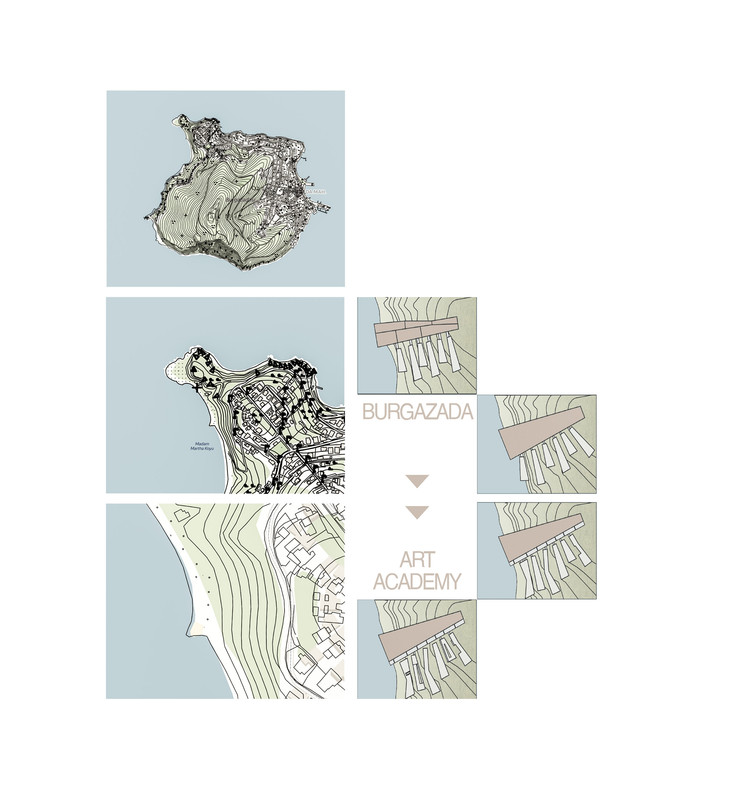 ---
AA Section

---
BB Section