Moscow, Russia
2019
@vasiaa
Redkin Vasilii
The orphanage is one of the most serious social problems in the world, and unfortunately, especially in Russia. These institutions was borned as a result of wars, unemployment, poverty, criminality for providing protection from pernicious influence and to educate and bring the correct moral principles, for children who lost their parents.
The main conceptual idea of the complex is the creation of convinient conditions for the socialization of orphan children, provision of support and with all the necessary facilities for different stages of growing up and preparing them for life in the urban space and in society.
The territory of the orphanage will be divided into three groups, according to their age: 1) 3-7 years (preschool age); 2) 8-12 years old (early school age); 3) 12-17 years (teenage). The psychology of a child of preschool age is not ready to interact with all large, as well as large social groups, and in general with anything what is a lot. Unfortunately, in conditions of life in a big city this is not considered, therefore each zone of the complex in which children of a certain age category will live will have direct social, environmental and architectural scale that is most comfortable for existence and perception. And depending on the growing up the scale will vary.
Also, one of the main tasks of the complex is to create conditions for increasing the relevance of children adoption. For this purpose, the complex is not planned to be protected from the city, but to create sites, city magnets, public facilities in which orphan children and ordinary citizens could spend time together.
As a design site, I wanted to find a site located in the city center of Moscow, to make complex not far and accecible for people. The center of Moscow is very densely built up, thats why I wanted to find out about places in Moscow which are in an abandoned state. Making an accent when choosing mainly on the industrial zones, which in Moscow are mainly used for art or business clusters, I chosed the abandoned auto repair plant Aremkuz, which is located near Paveletskaya metro.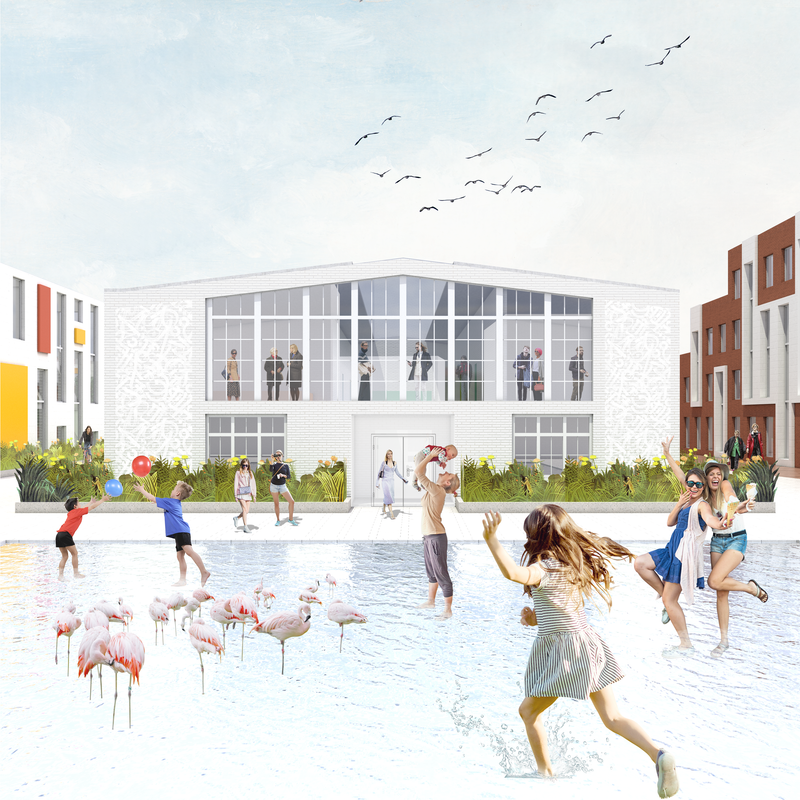 ---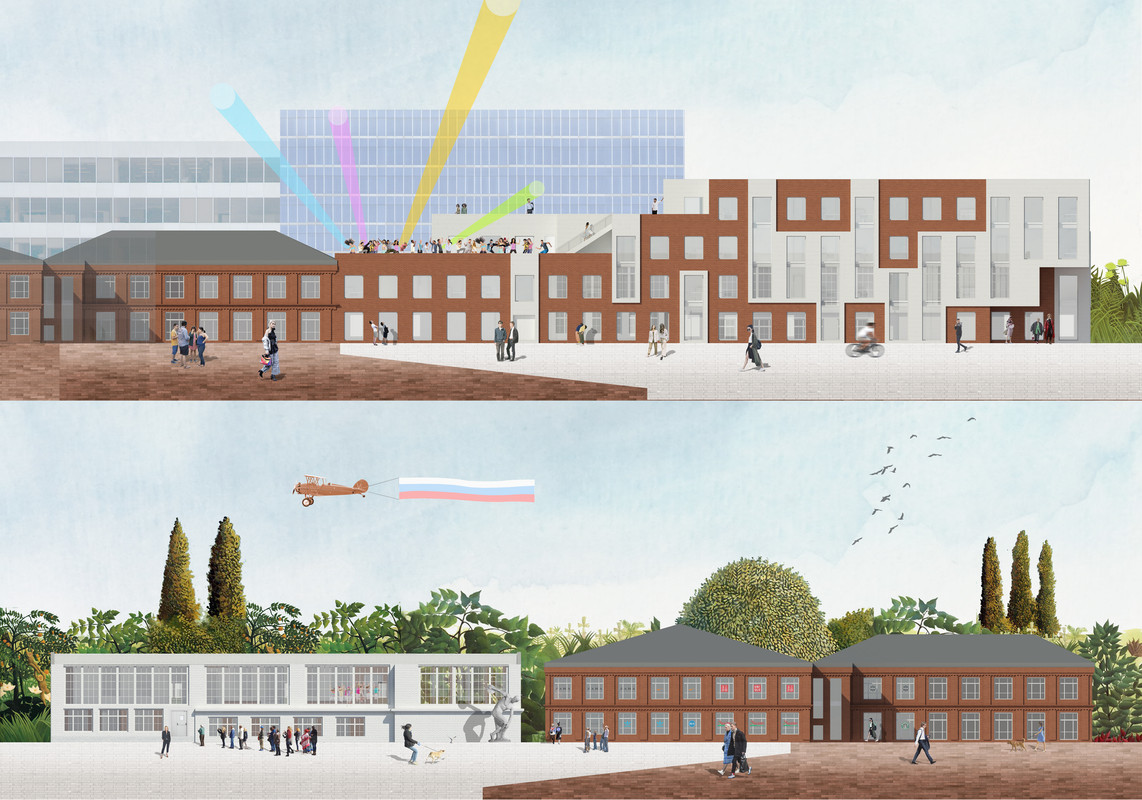 ---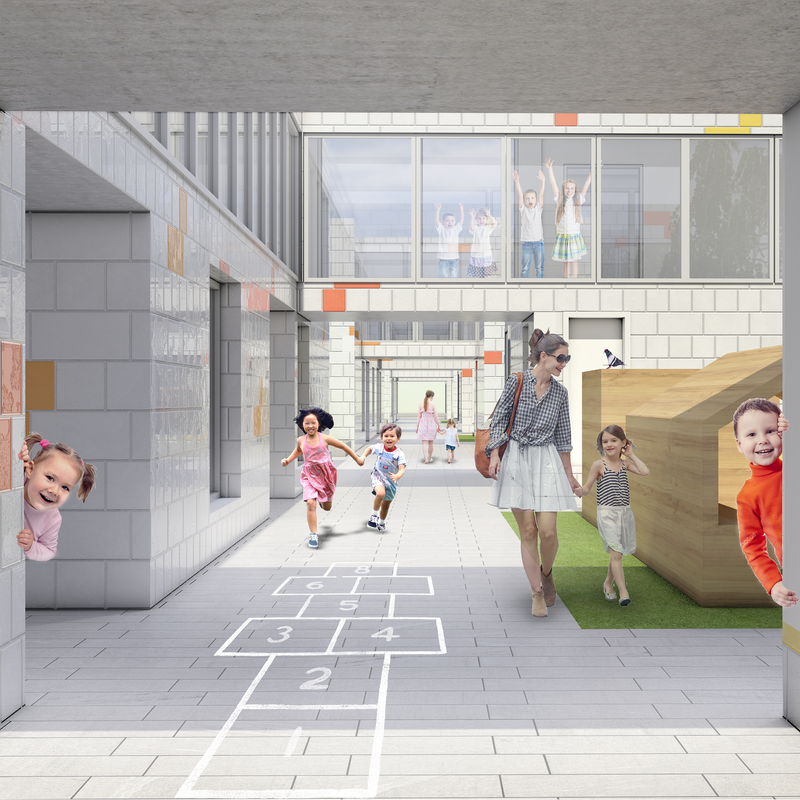 ---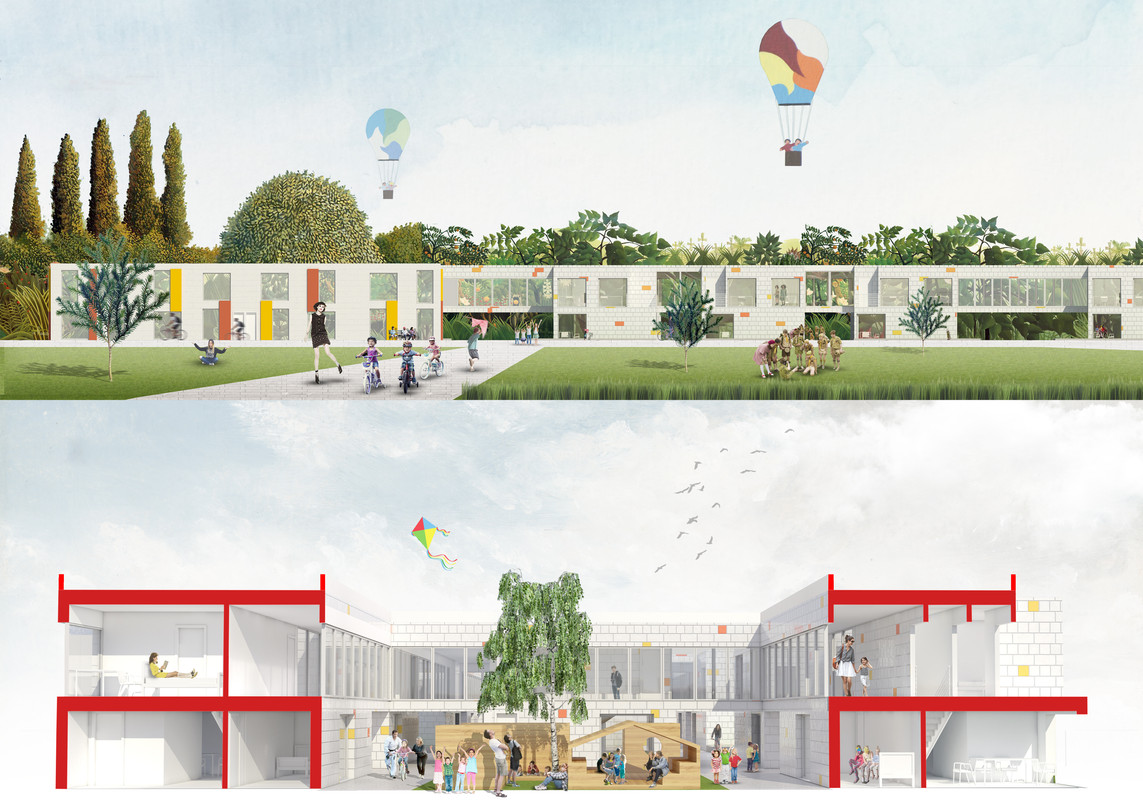 ---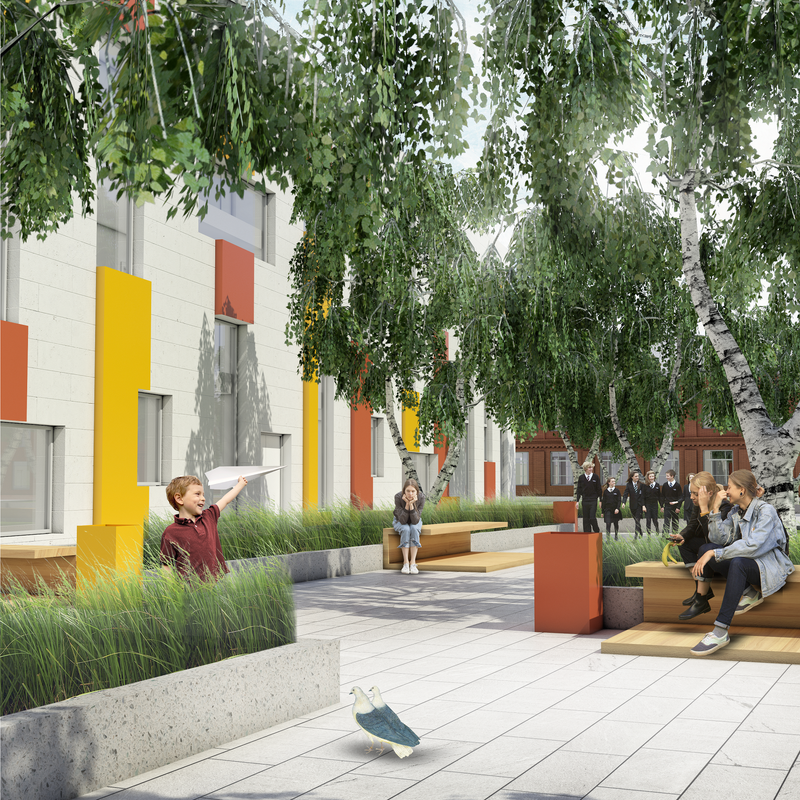 ---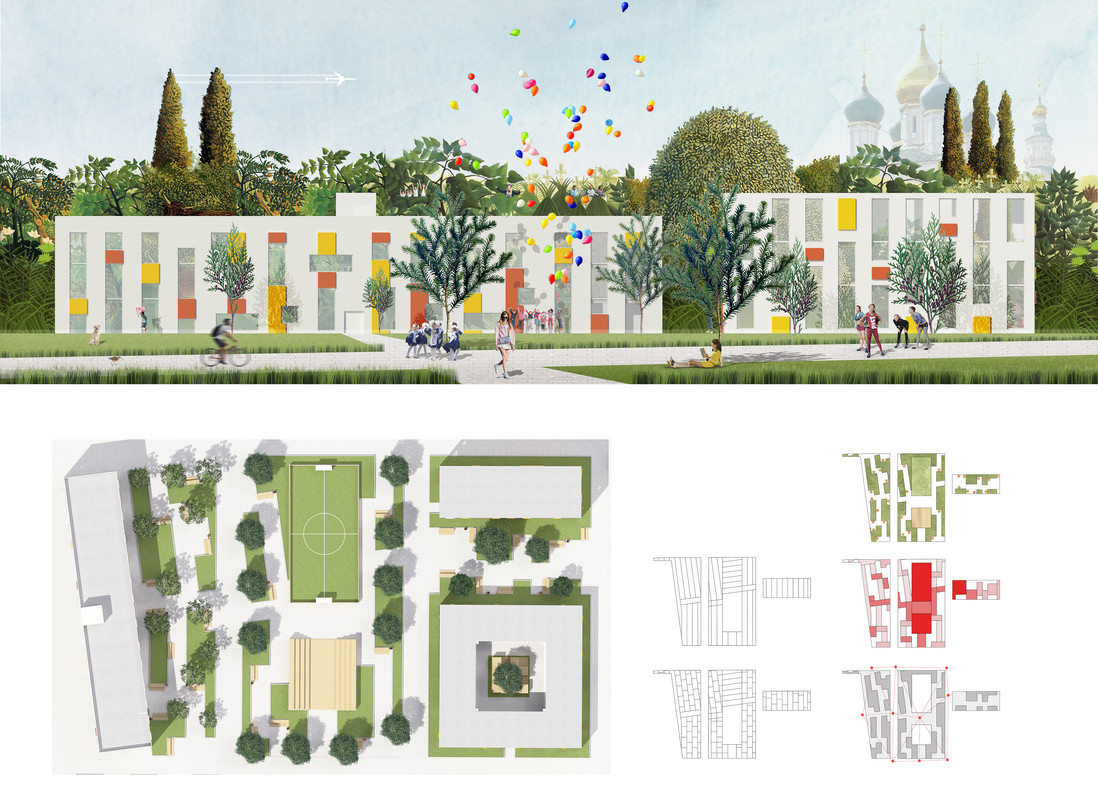 ---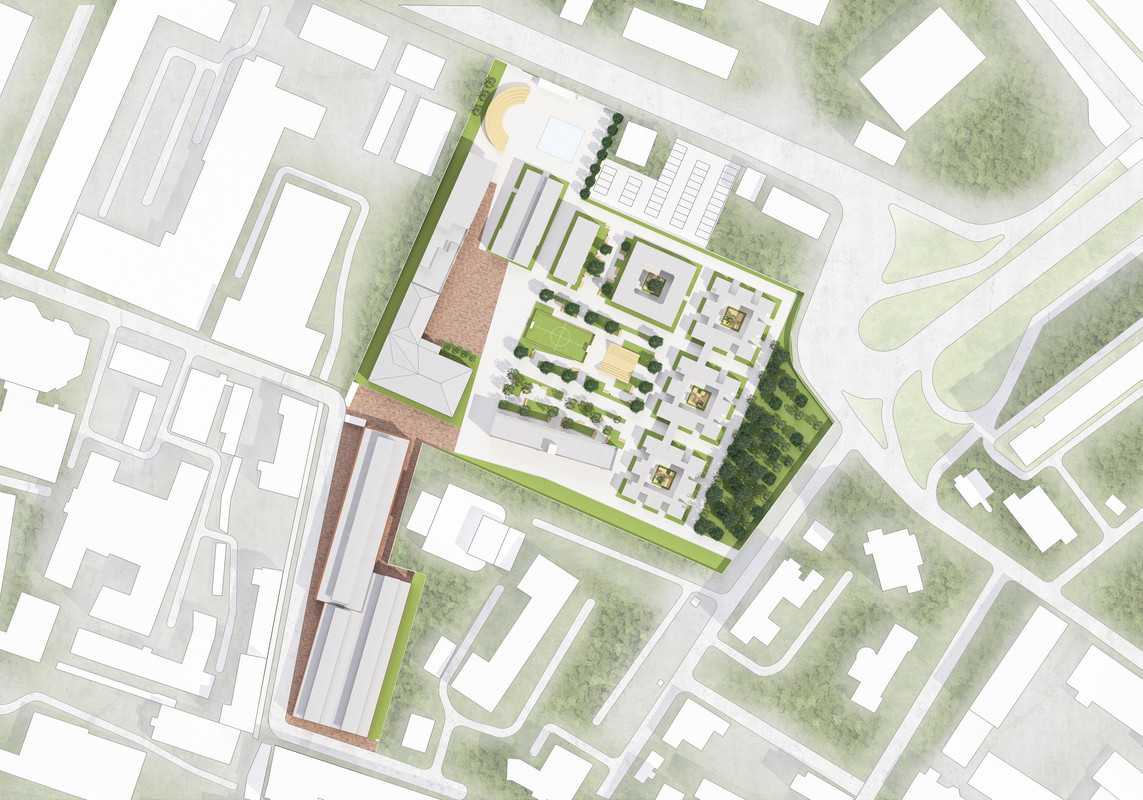 ---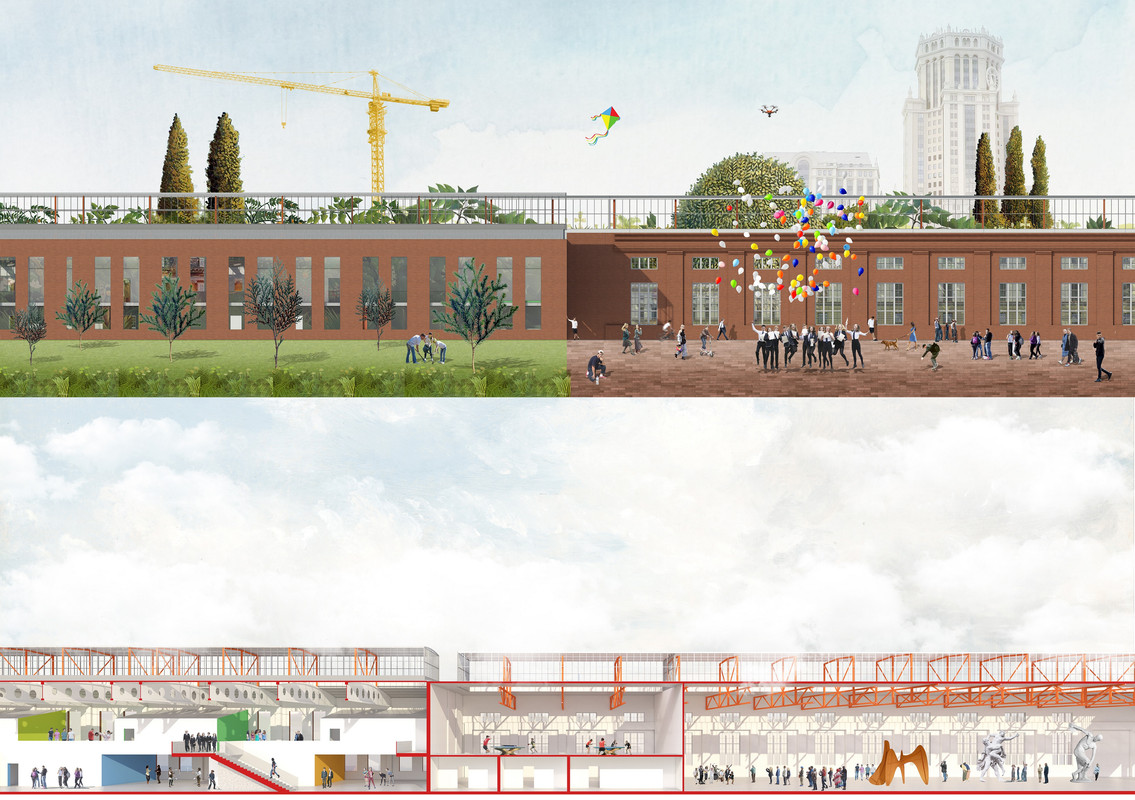 ---