Mogi Guaçu, São Paulo - Brazil
2018-2019
@frestaarquitetura + @danilopmaia + @raissagattera
Danilo Maia e Raissa Gattera
"Architecture is the shelter of humanity, as Paulo Mendes da Rocha taught us, and the seed is the shelter of dreams.
The seed house is the embryo, the dream of a new life materialized between the ground and the infinity. It is the inaugural act of a new partnership and the resignification of a partnership established in the womb. Brothers, of seeds and dreams.
Thus, the project was developed for two young brothers looking to build their own home. A home that should be designed for your everyday needs, that needed to be ventilated, illuminated and comfortable. Two in the space of one. Half of a house for each one of them, a home for each one.
The semi-detached house occupies a site of 10×20 meters which is divided into two with the same floor plan. In the search for an economic and beautiful project, the concrete block was adopted as material and aesthetic principle. The rationalization of the work ensured that no blocks were cut, thus reducing waste.
The voids created inside the plant ensure the desired ventilation and insolation in all environments. Auxiliary window slots ensure that south-facing bedrooms are also illuminated by the inner garden and have cross ventilation. On the other hand, the frontal and posterior voids, in addition to allowing lighting and ventilation in the house, also serve as recreation spaces to gather friends and family.
The roof of the houses made with green roof helps reduces indoor temperatures. The installed solar panels complement the project allowing the houses to have energy self-sufficiency.
Finally, a longitudinal line permeates the environments, crossing the project from the front of the house to the back, crossing from the outside entrance of the house to the living room, kitchen and laundry area at the other side of the site. A longitudinal line that has several functions along the way. Line that allows the sitting, the eating and the recreation. Line that draws a new life, a new seed-dream."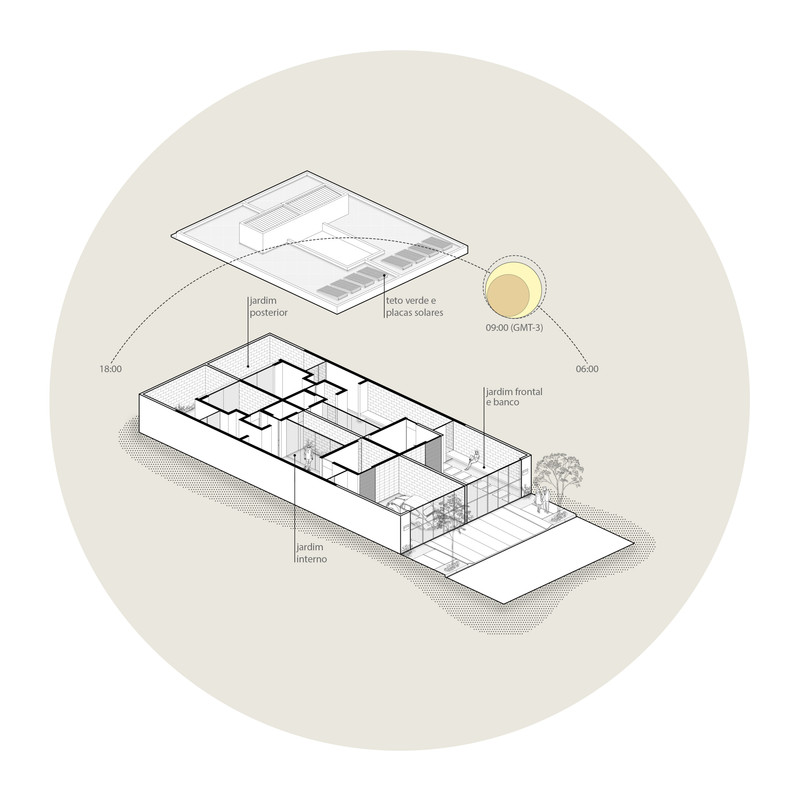 ---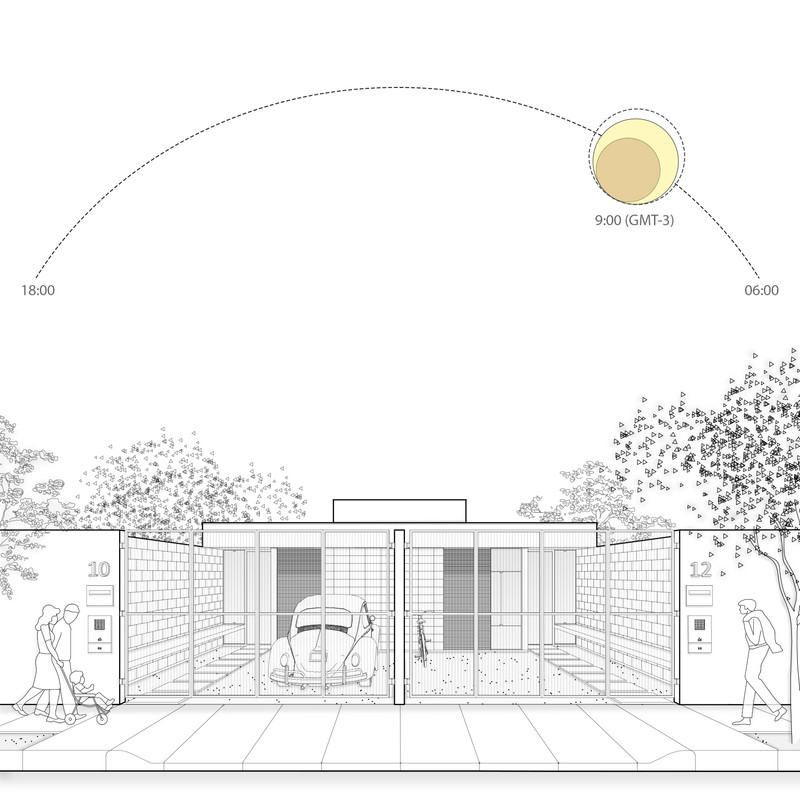 ---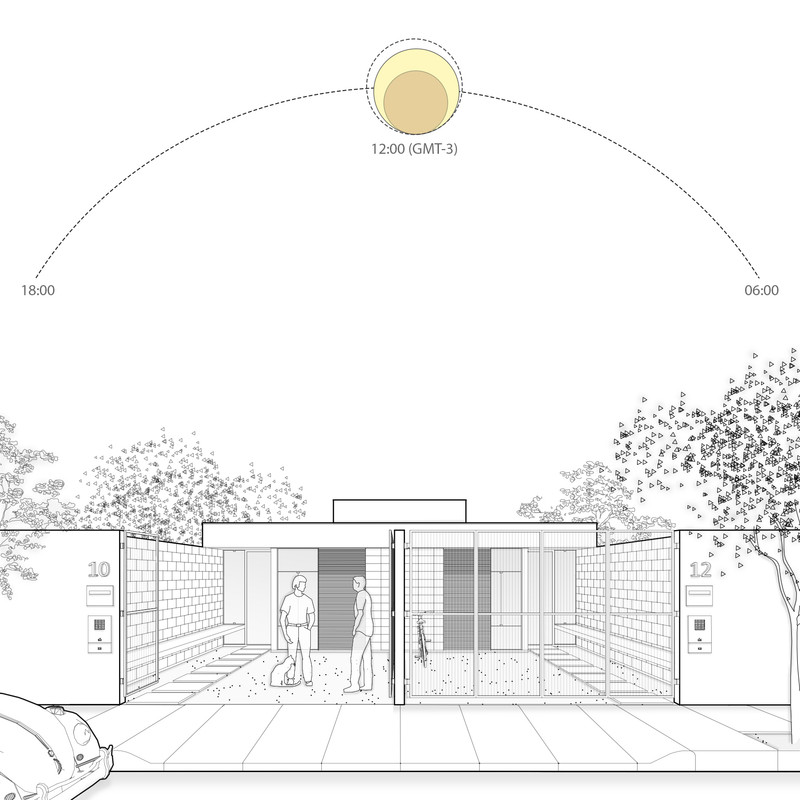 ---
---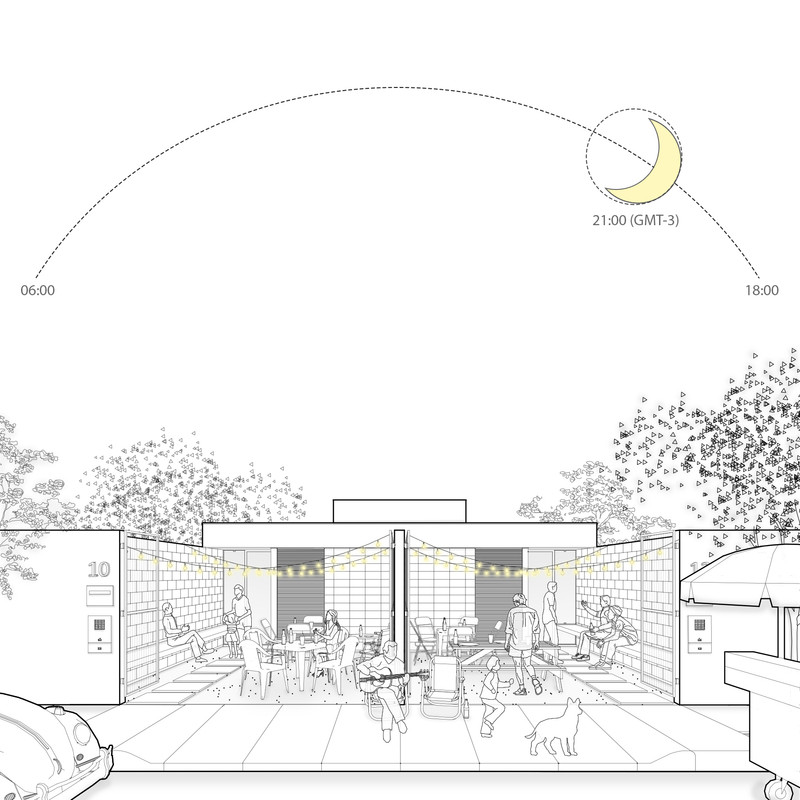 ---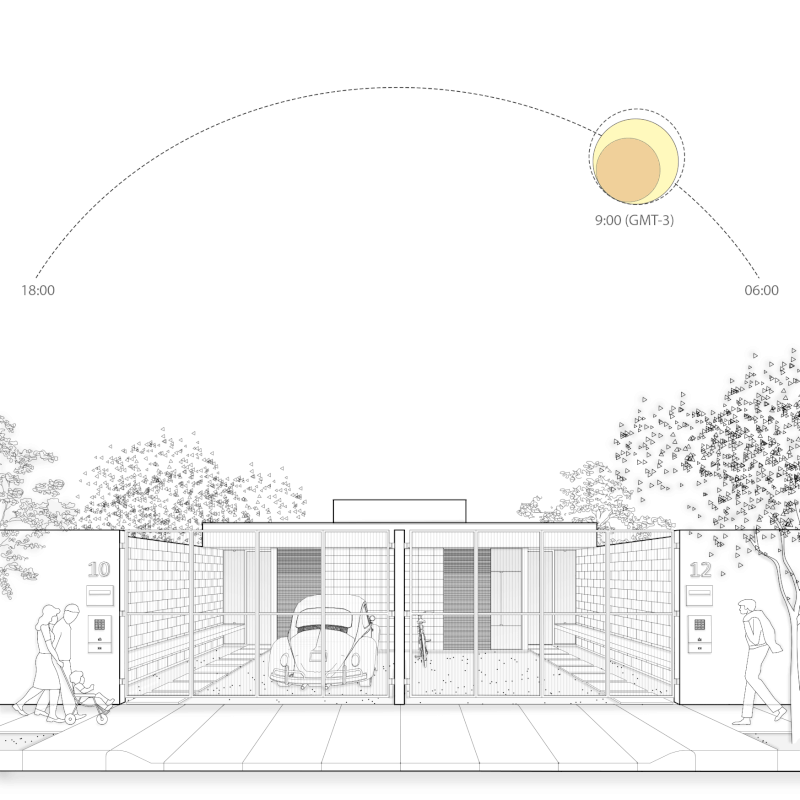 ---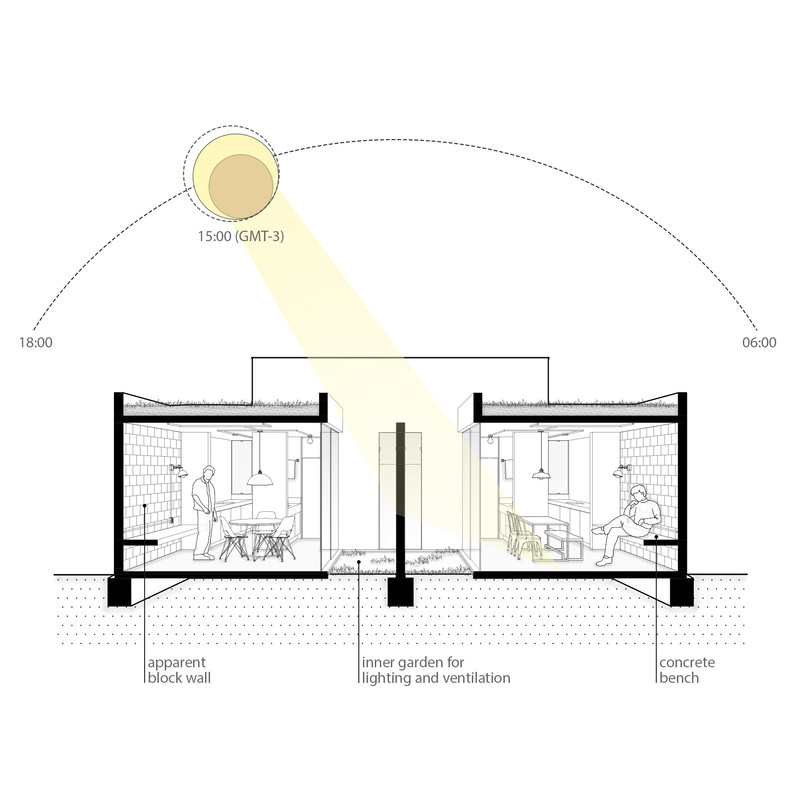 ---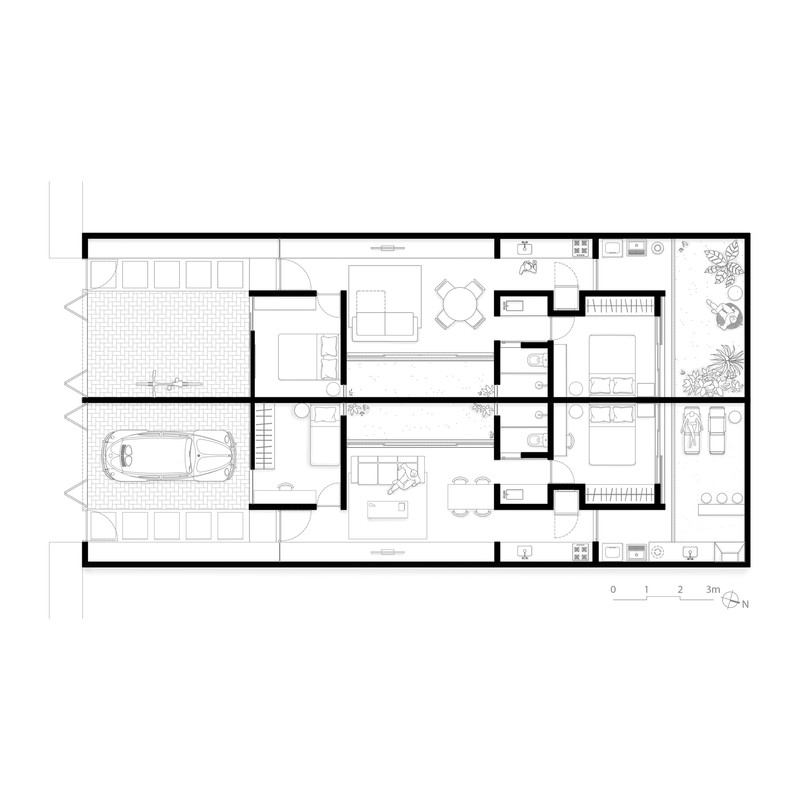 ---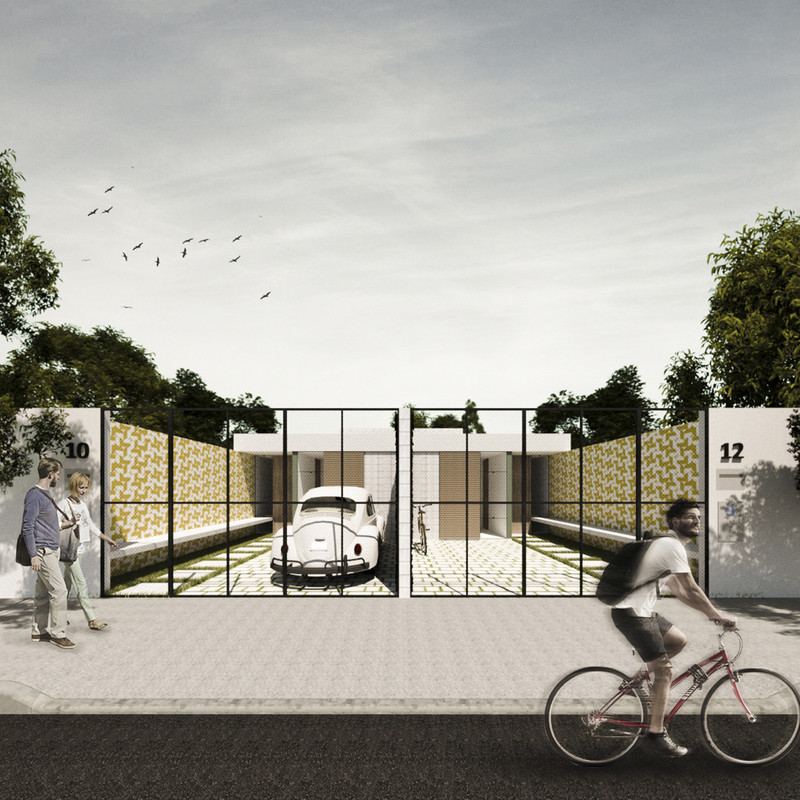 ---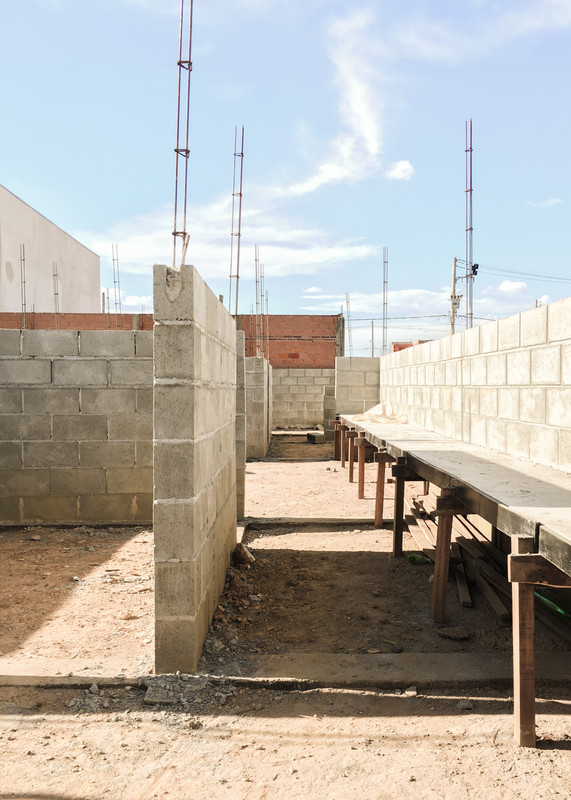 ---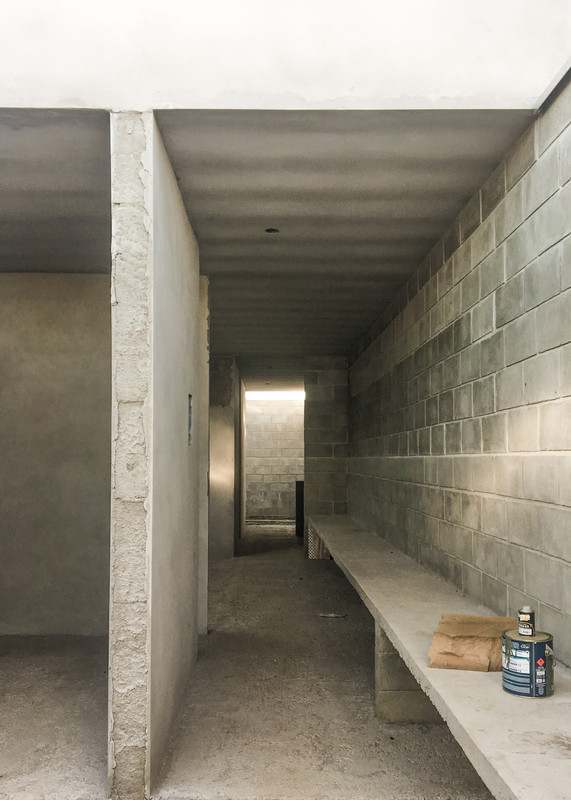 ---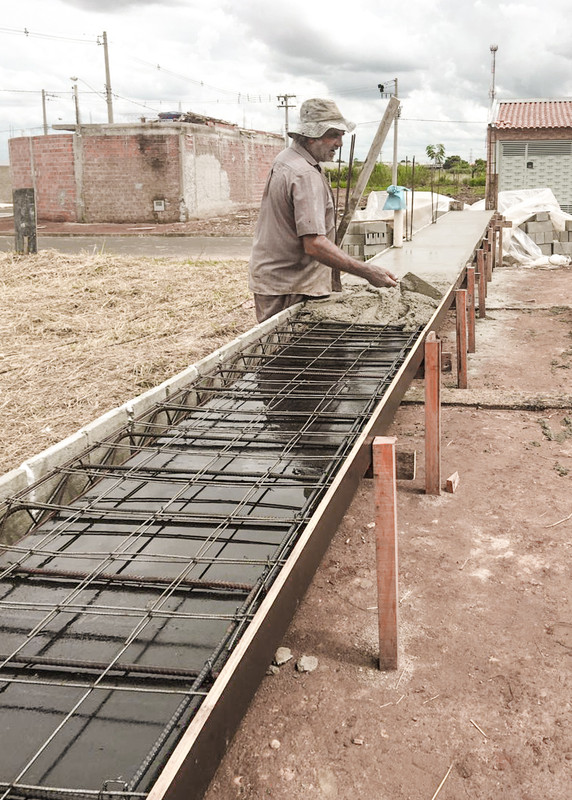 ---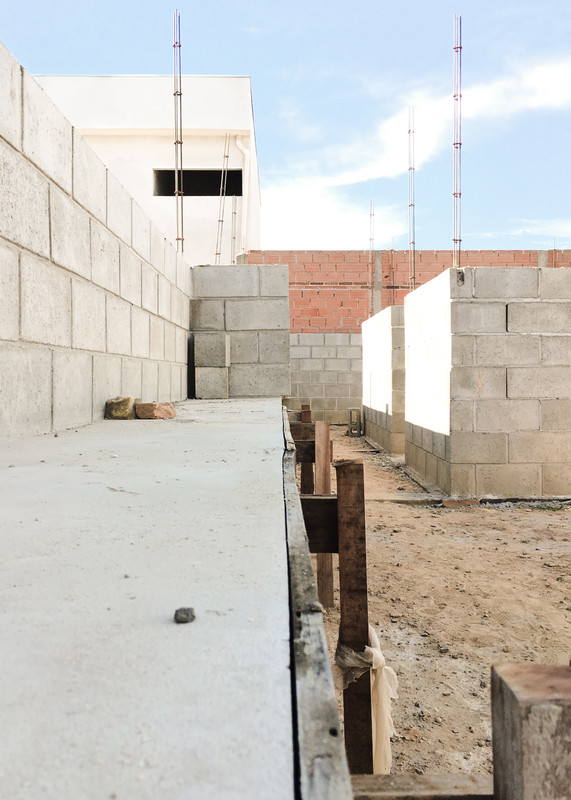 ---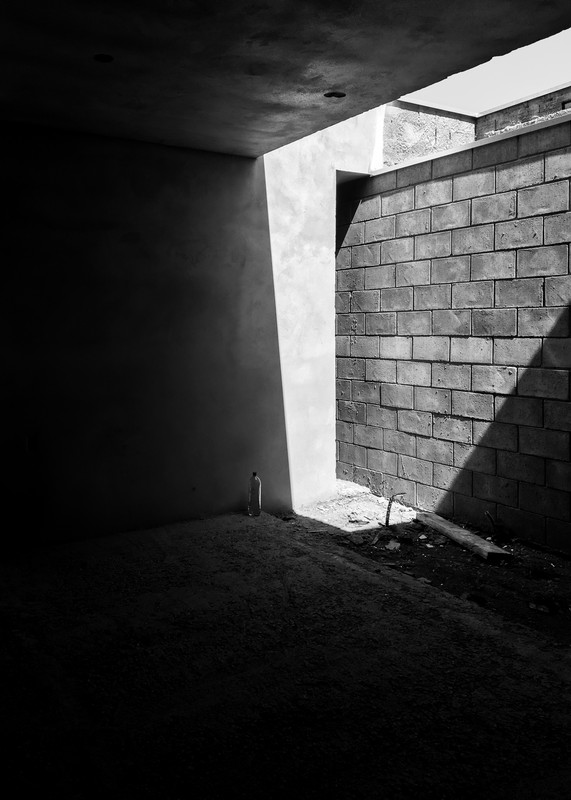 ---