Sweden
2018
@sussiiilago + @raphaellepaire
Susanne SIBINSKA TAIEB + Raphaëlle PAIRE
Timber framing Mariestad is a student project that re-introduces the traditional craftsmanship of timber framing in a contemporary way.
The ideas of the project are to promote the local know-how and craftmenships, to create social sustainability all along the year and to reinforce the identity of Mariestad. This Swedish town suffers from a massive tourism in high season and large surfaces of empty parking lots during low season. These pavilions are made from craftsmanship methods of timber framing taught at DaCapo, the local school of woodworking.
Those urban huts are taking place on parking lots during low season and are moved to empty urban spaces in high season. The programs are evolving depending of seasons, and create synergies: huts selling hots drinks or locals products, some fireplaces to warm up, opened library or exhibitions spaces of history of the city or local artists are accessible for inhabitants or tourists. It enables to gather people outside all along the year and create meeting places for all generations, no matter of age, ethnicity or gender.
The timber is joined by joints in the wood and thus requires no more attachment. This makes the method both environmentally friendly and flexible and the parts can be deconstructed and moved. Mobility, durability and flexibility have been a key in the design process.
Moreover, the project implements the theory of urban acupuncture, based on the socio-environmental theory with the same name, where cities use small scale interventions to change or effect the urban whole. Those acupunctural interventions can develop a kind of active network around the city and municipality where the aim is to build for people rather than building for profit. These kinds of small-scale projects are often overlooked by planning and design professionals even though they can have a distinct impact on the affected society or neighborhood.
Social sustainability, flexibility, participation and human scale are important aspects considered in our project. Hopefully our project can work as an inspiration to help overcoming physical and mental barriers by implementing and moving them around the city.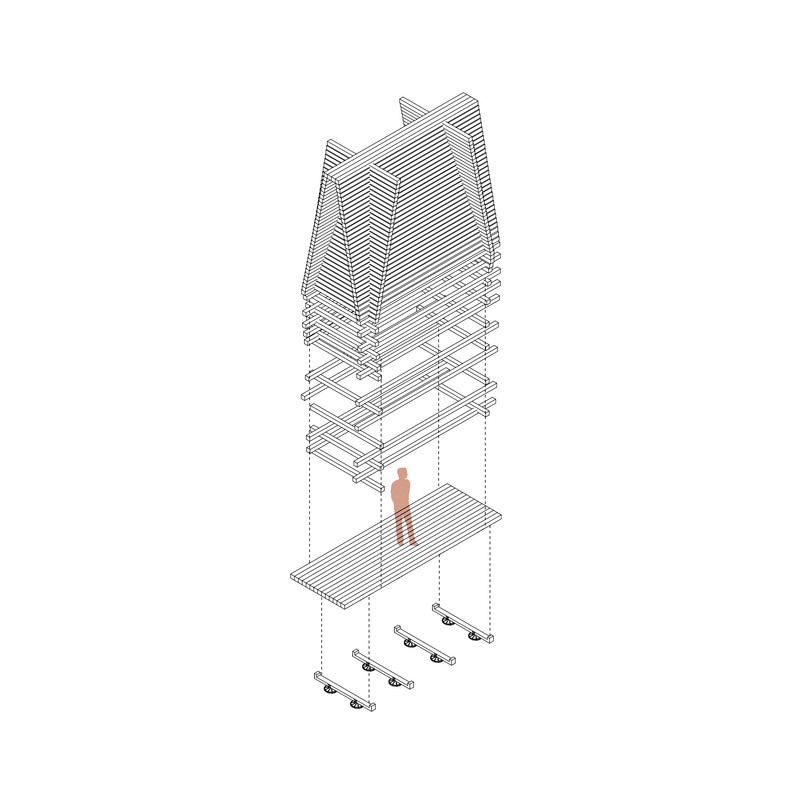 ---
---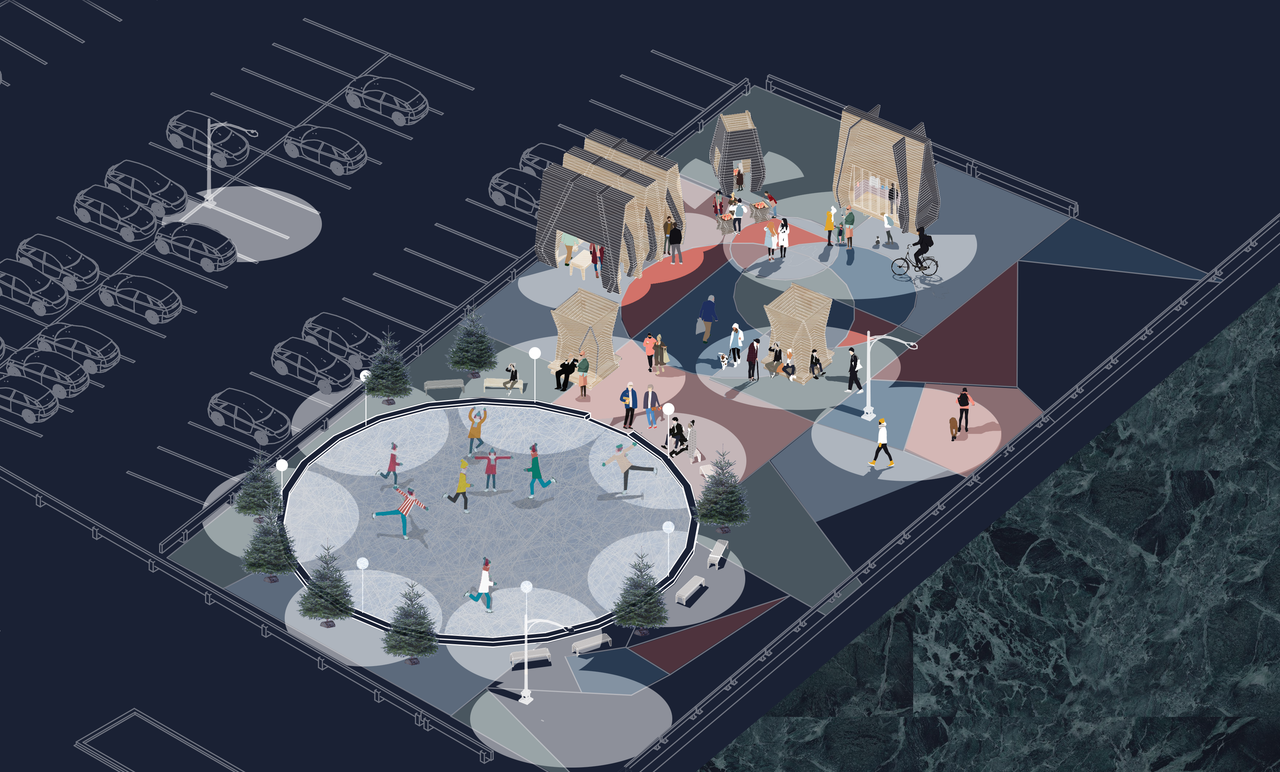 ---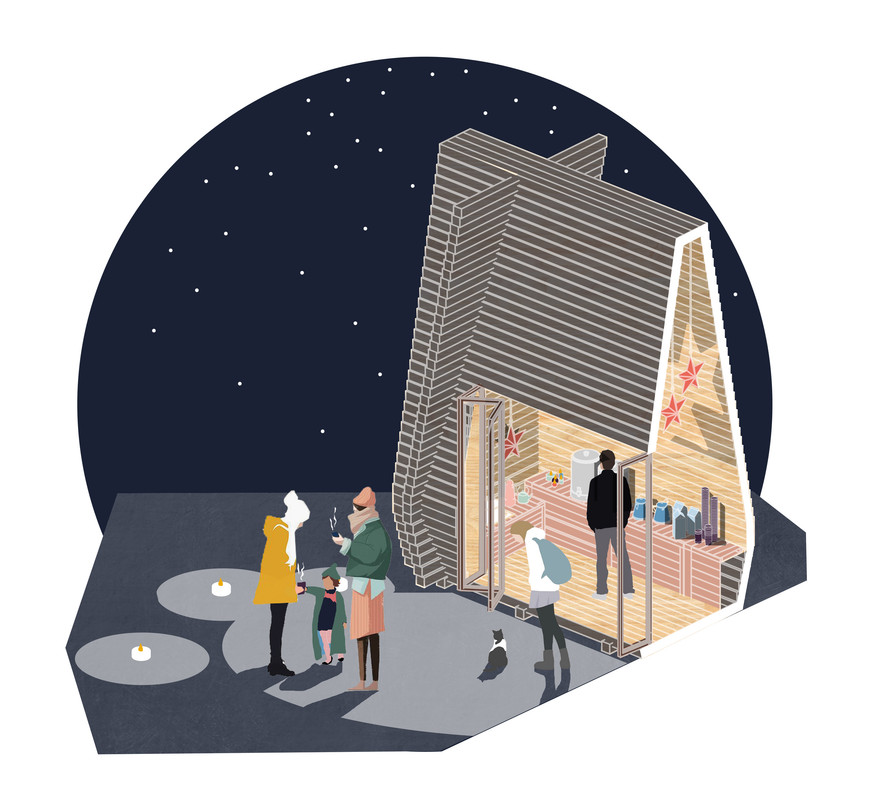 ---