Karjat, Maharashtra
2019
Academy Of Architecture, Mumbai
@palak__gupta
Palak Gupta
One of the primary reasons for poor urban planning in India is the presence of multiple agencies and often disjointed state and central government schemes. Measures are taken impulsively just to meet the immediate need without thinking about future interventions. 
A transit station can serve much more than a transportation function; it can be a setting for community interaction, a place that fosters a diversity of activities.
Karjat, being a dormitory city, where majority of the population travels daily to Mumbai for work, a railway station would play quite a contrasting role, building a different animation. Hence a station in context of such a city, stands a potential to become an "anchor of growth" to direct urban growth of the city, serving much more than just a transport facility. 
A new and vital impetus is given to the station design, so rather than merely designing the station around the activities that already took place there, the expanded architecture of the new station design directs and determines how people use and move in and around the building. The concourse is also an architectural gateway to the mixed-use developments built on the upper floor.To ensure a lively station throughout the day, a mix use of programs, including shops offices, pharmacies are in cooperated. Emphasis is placed on the functions that create a coherent structure and rationale that allow passengers to easily, seamlessly and safely get to the train, wait and switch between different modes of transport.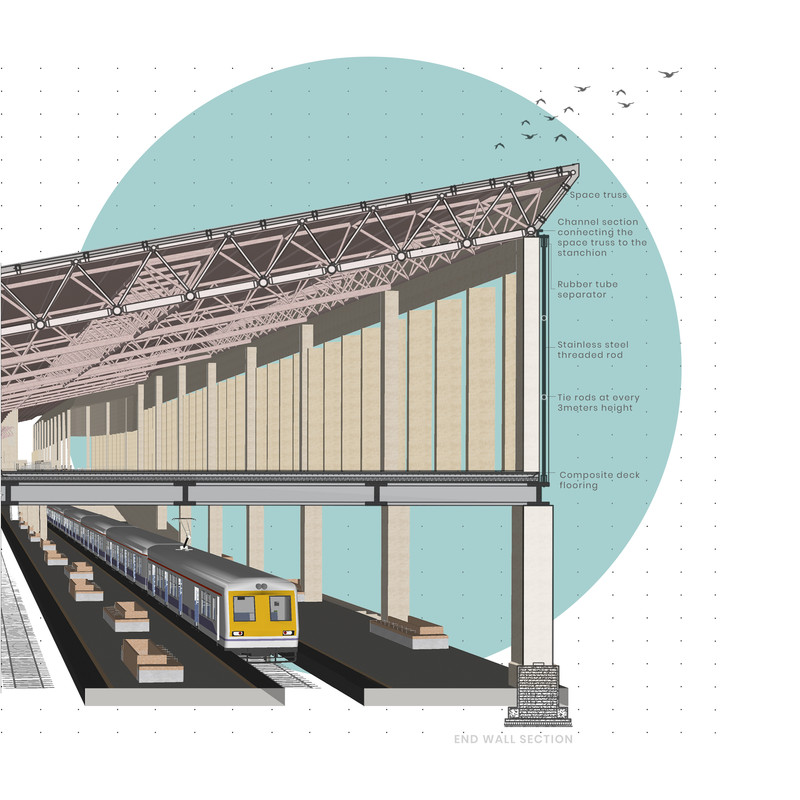 ---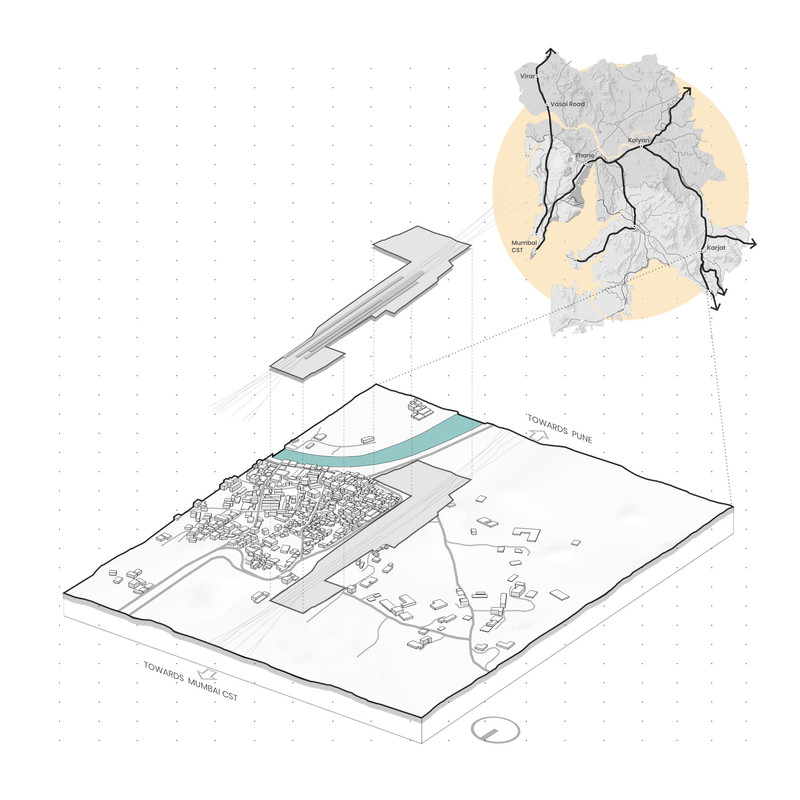 ---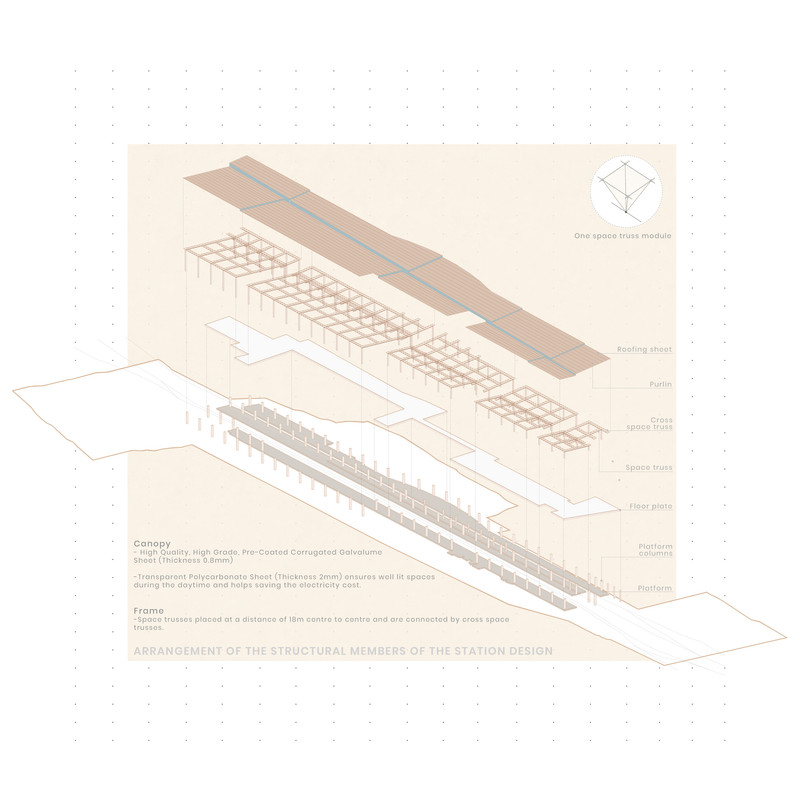 ---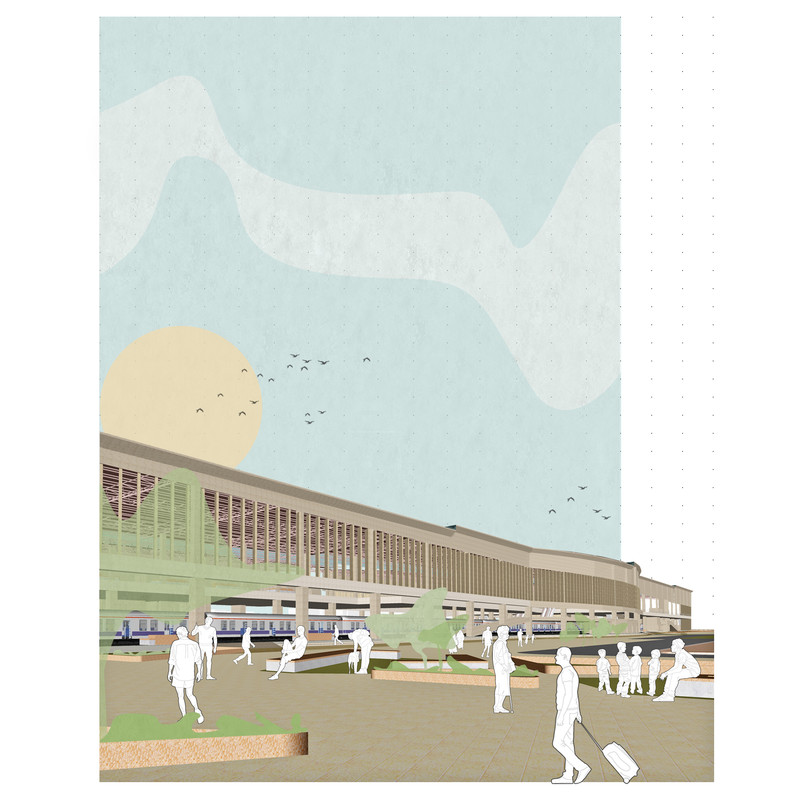 ---