2019
Umeå School of Architecture, Sweden
Marie Zeen Eriksson
Interview: Marie Eriksson, Master Graduate
Course: Master Thesis, Studio 12
Marie Eriksson is a Swedish graduate who completed her master's in architecture from Umeå School of Architecture. Her work mainly focuses on climate-adapted interventions and sustainability in large scale structures, biotechnology, biodiversity, green buildings/ infrastructure and urban planning. Marie is an experimental and design-driven architect that position herself in a strong belief that form, and function are of equal importance, each, with the complexity to perform innovations within the architectural field.
1. What prompted the project?
Since many oceans today are poisoned and plagued with major environmental problems such as acidification, death of seabed and plastic debris, I wanted to create an architectural intervention that could help teach and preserve marine animal life and prevent destructive processes in the context of aquatic life. This project is my master thesis
2. You talk about parametric as a tool of adaptation, how does this apply to your project?
Due to climate changes and sea-level, rise in the upcoming decades in addition to the growing population in coastal areas, the built environment needs to adapt to this situation. Parametric design can solve problems using measurable factors and variables where these features can be adjusted to generate different climate-adapted unique solutions. Investing in environmental adapted architecture and infrastructure not only contributes to maintaining the standard of living but can also help to avoid material and human losses caused by extreme weather such as flooding. The control of mass is critical in the engineering of floating structures and to be able to produce economically sustainable and environmentally friendly solutions based on the ability to predict and evaluate flood risk, and to calculate climate adaptation costs – parametric digital tooling is crucial to predict risk assessments and to clarify decisions of future investments. In this way, errors can be detected early in the design process before it goes into production, saving both time and money.
3. What is for you the architect´s most important tool?
A tool should never be a limitation to creation – but facilitate and enable the design. With digital tooling, one can create complex patterns, shapes, and structures, not possible to implement analogously. However, the analogue method is still important at an initial stage and for certain impacts during the design process, building models by hand, etc.
4. From analogue to digital – what tools did you use in the development of the project?
Adapting to nature, a fish cell structure became an initial architectural element defining the spatial conditions for plans to celebrate the marine life in the ocean. The digitally tooled plasma membrane was modelled/ scripted in Rhino/ Grasshopper, as a double curved skin façade made of upcycled ocean plastic debris separating the outside from the inside. Simultaneously, the scale and site through its tectonic conditions were also to be clarified and to perceive these parameters I walked a track in the snow at the Umeå river – literally sketching the 1:1 footprint with my feet. Further design developments such as photographs, models, sketches, drawings, computer models, mappings and computational scripts became an interrelated narrative process including technical physical experiments of platform floating behaviour. Further explorations of patterns, units and typologies were digitally processed into 2D plotted or laser-cut units and were assembled into physical models or 3D printed. The project is mainly modelled/ scripted in Rhino / Grasshopper, 3ds Max, AutoCAD, Revit, V- ray, Unreal Engine and Lumion for final renderings.
5. What case studies did you look too for inspiration and reference, you mention cities like New York and Copenhagen are reorganizing, could you dwell on this further?
Initially, within the discourse of climate-adapted architecture I was using references from Bjarke Ingels, BIG and their proposal for flooding barrier systems in New York. I also took inspiration from Ramboll's Water Park in Nörrebro, Copenhagen in which they have proposed for a park that can turn into a water reservoir in heavy rainfall. Cities like New York and Copenhagen are
implementing new strategies, reorganizing themselves in developing new and innovative architectural solutions in urban planning due to their exposed situation caused by climate and changed weather patterns. I was also investigating a lot in plastic ocean debris and different floating structures, using references from Richard Sowa´s floating pet bottle island and readings about The Uro people in Lake Titicaca, where they live on floating islands made of Reed.
6. How and to what extent was the design of the structure crafted to diminish energetic consumption and with the context in mind?
Regional differences are relevant. For example, snow and ice during the winter months in northern Sweden is a challenge. Coastal constructions in Sweden must, therefore, be able to withstand increasing windiness, diagonal rain, ice, and snowstorms. With floating structures, we can meet climate challenges that require adaptation in coastal zone areas. Water supply and wastewater management can be integrated into the structure and take benefit in the capacity of the water. Since the winter season in northern Sweden is rather long and dark, it became a prerequisite to invent a structure that could utilize the few sun hours where the skin of the building is a double-curved skin streamlined façade optimal for daylight performance. The Deep has a policy of minimizing its resource use and thereby limiting emissions to the greatest possible extent considering animal and human well-being and uses its surrounding resources such as collected rainwater and water from the Gulf of Bothnia in aquariums and for cooling systems which is being purified before the water returns to the Baltic Sea in a looped system supported by wind power. The environment and nature together are at the same time pushing the boundaries of structure and building capacity.
7. What defined the programmatic distribution of the structure/ What is the ultimate objective of the research centre and what is the user experience?
The main purpose is to distribute and disseminate knowledge about the water and its wildlife globally to a wide audience about the secrets and possibilities of maritime life and aquatic environment. All experts connected to The Deep are collaborating with both Swedish and foreign researchers. The Deep is hosting two full-scale open water deep sea aquariums to encourage visitors to be connected to the life in the water as well as take part in aquatic learning.
Dive to the depth of the ocean
From the two full-scale open water pools at first-floor visitors can enjoy traveling vertically via our deep-sea submarine elevators exploring the magical life under the ocean surface. The deep-sea pods are air-conditioned and can host up to three people at the same time, diving down at the depth of 1,000 meters.
Marine Education
The Deep children school service is focusing on the students' concept development and understanding, where living animals always are included in the teaching. Employees in the children school service must, therefore, have an appropriate education with a natural and didactic focus and presenting the animals in an easy, accessible and engaging way.
Guides
All guides at The Deep are storytellers that through programmed speaks, shows and activities care for meeting with our visitors and to work purposefully to get the hearts of children and adults to beat for the fantastic life in the water. The animal stock is communicated to the public in a clear and understandable way and hopefully will increase the interest of aquatic environment. In this strategy, The Deep undertakes to include stories about the threatened aquatic species and the environments in an activating, courageous and action-oriented way. The animals used in The Deep school service is provided by two full-scale deep-sea water pools and a saltwater atrium aquarium which are selected in collaboration with the Swedish animal department. The animals inside the Deep are handled with care, always underwater based on their hardiness. For example, a hummer can be held while fishes are not allowed.
Food
The marine environment is constantly changing – partly because of the climate and human impacts such as the use of nutrients in agriculture and overfishing. That is why all restaurants and cafes at The Deep only is serving locally certified food which is controlled and are following the ISO regulations in both production and production methods.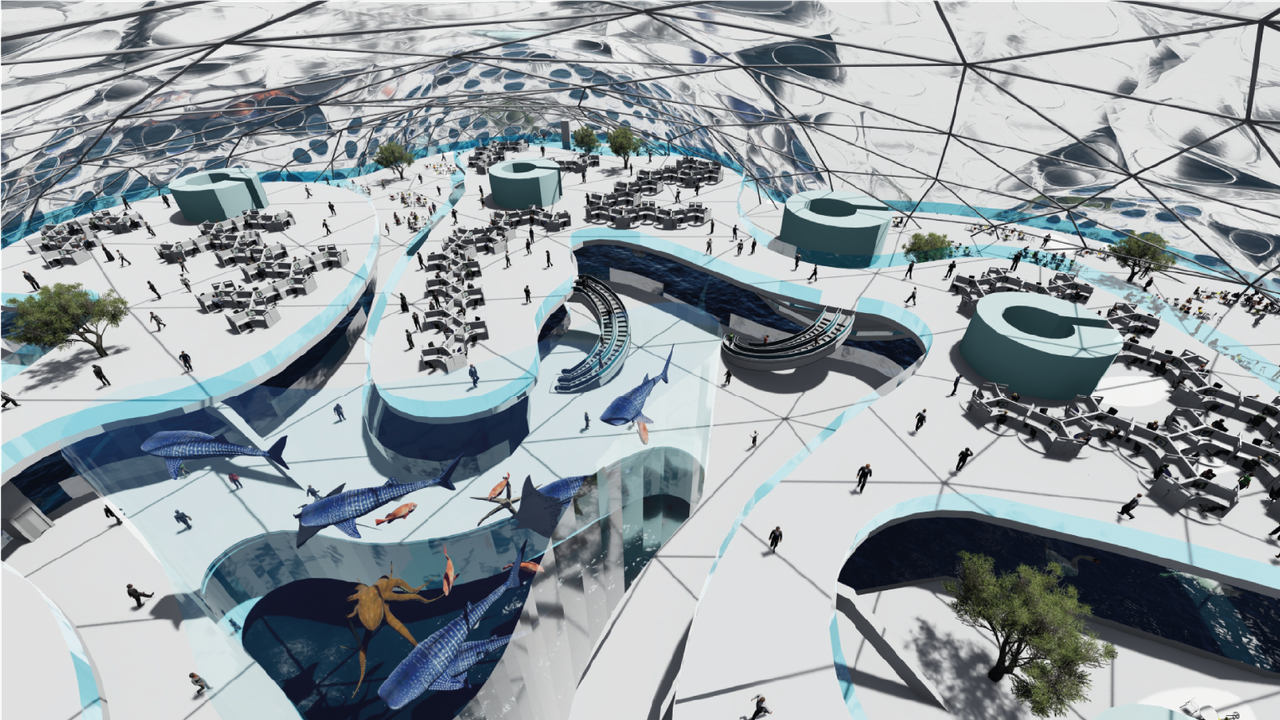 ---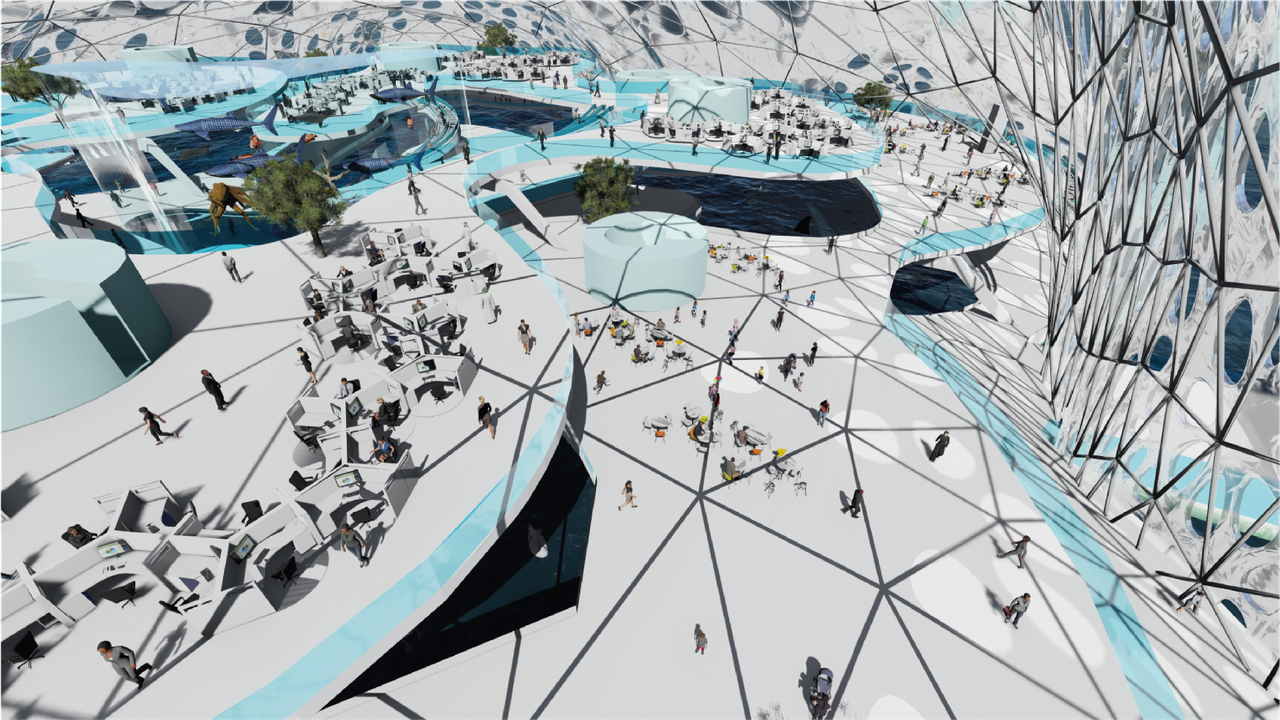 ---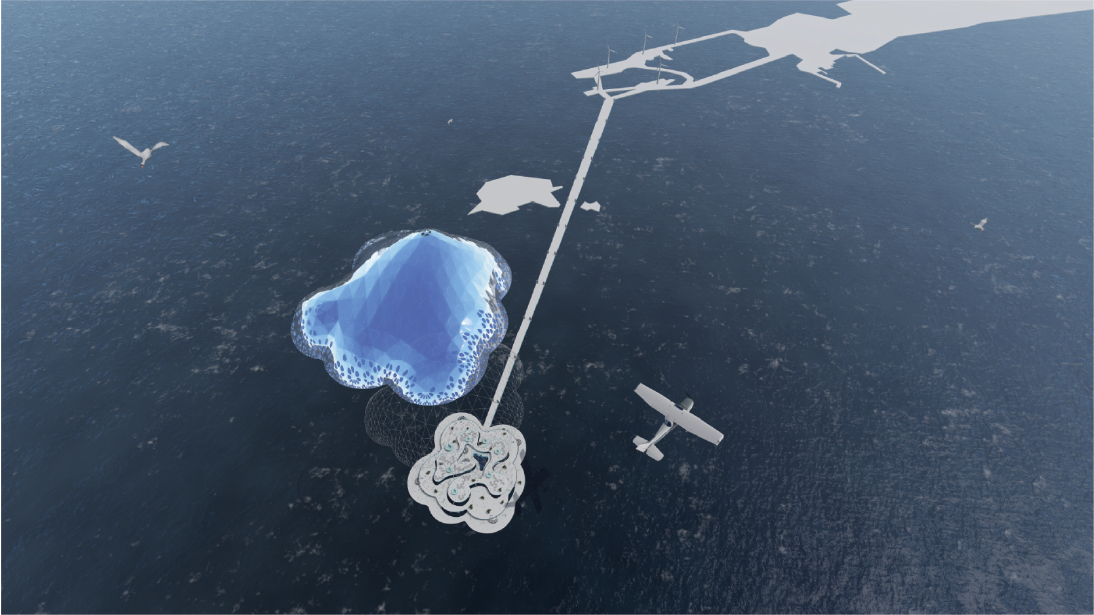 ---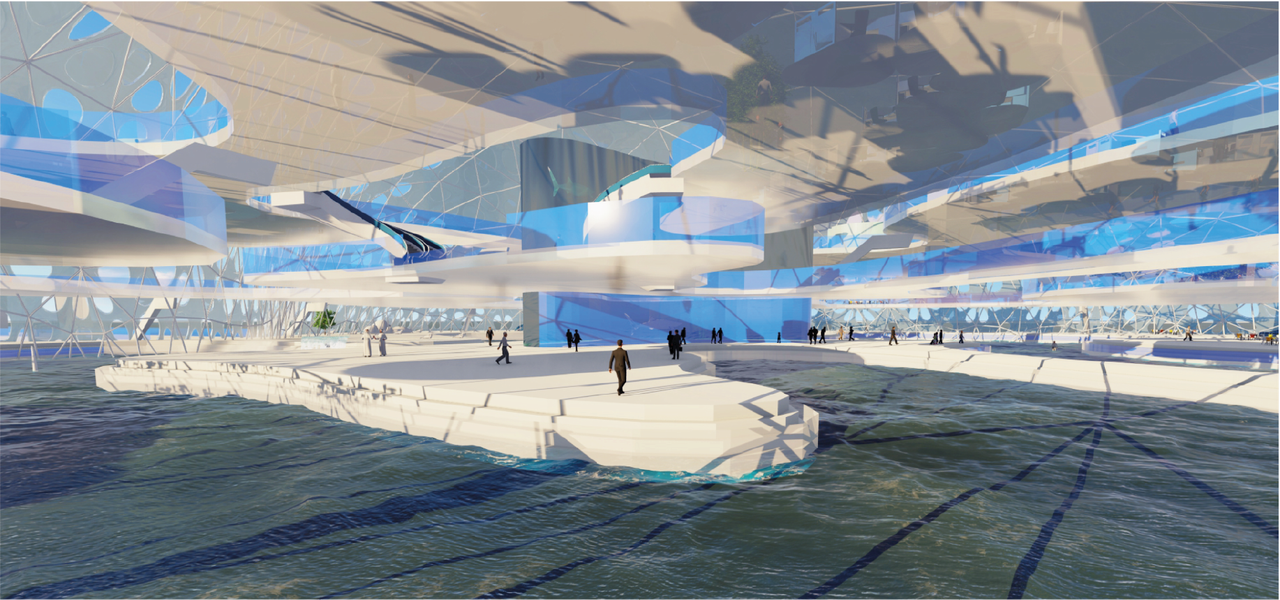 ---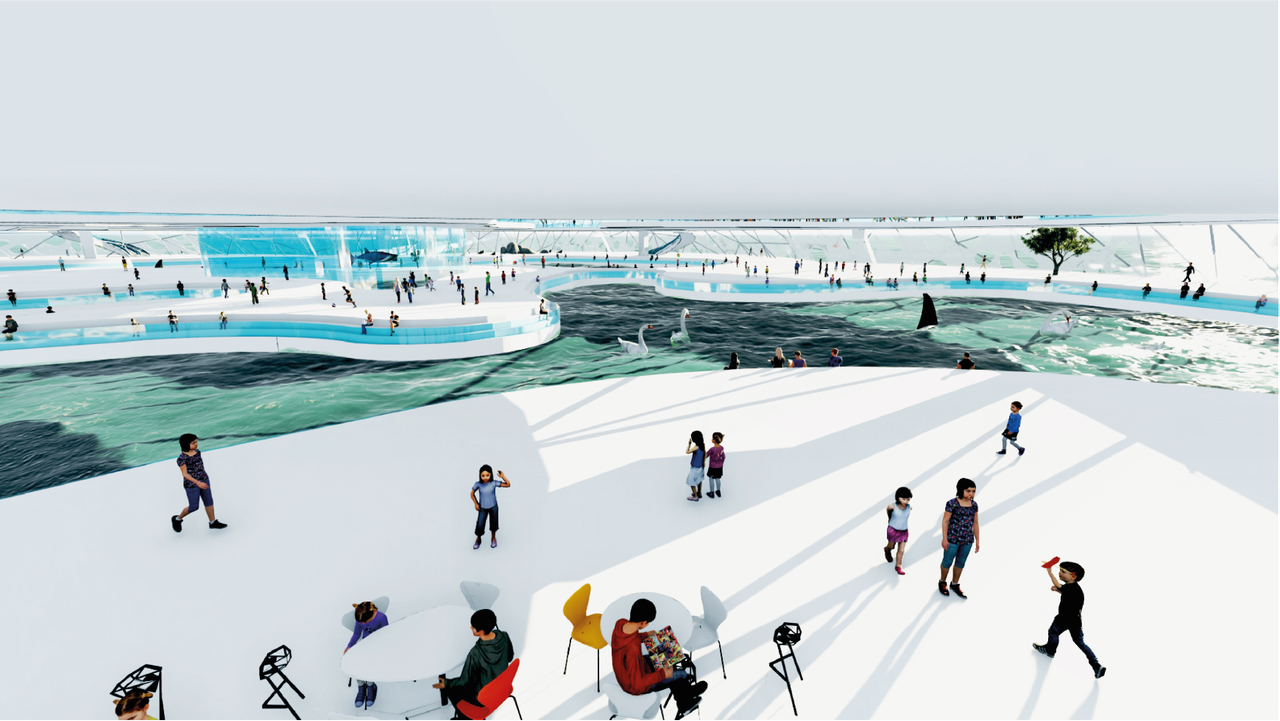 ---