Montevideo, Uruguay
FADU, Universidad de la República
@fede_pda + @franlzm
Federico Paz + Francisco Lezama
A collective housing is projected to be implanted in the Goes neighborhood, in Montevideo, Uruguay. Faced with a former electric bus terminal, which today is a square. The property is located one block away from the important Gral. Flores Avenue, in a residential area. It proposes new spatialities and forms without corrupting the profile of the immediate environment. The group of houses understands the historical and emotional burden that exists in the collective memory with respect to the area and adapts to the context. The new modalities of coexistence and encounter that occur in contemporaneity are explored and planned with respect to it. The building gears with the city in motion and aims to generate new tensions in the area, contributing and operating simultaneously with Montevideo itself.
As a result of this planning, strong spatial points are given as are the common spaces. Appeals to the interaction between users of the building as with the neighborhood. The area is provided with a large open square on the ground floor, complementing the square of the former terminal. With parking for users taking advantage of slopes, access points to the complex, and two public programs, such as the café and the library/coworks. As public spaces, but for the inhabitants of the building, terraces are projected as common courtyards dedicated to leisure and recreation, in addition to private balconies and shared by unit. Corridor streets are used for traffic to give a sense of spaciousness to the units and to suggest interrelationships.
The main strategies that arise in this project are the organization of the building as a generator of meeting points, with the ability to offer different levels of intensity. From the private sphere within a unit, the social close to the public, where the most important flows of people occur. This magnitude of social energy is sought without losing contact with the tranquility of nature. Partly presented from the project bases, but at the same time insinuating the user to create their own filters, tamed, friendly and predictable green sieves. This, in order to increase or decrease the degree of privacy according to the user's need, and thus generate friendly environments that build the building and its circulations.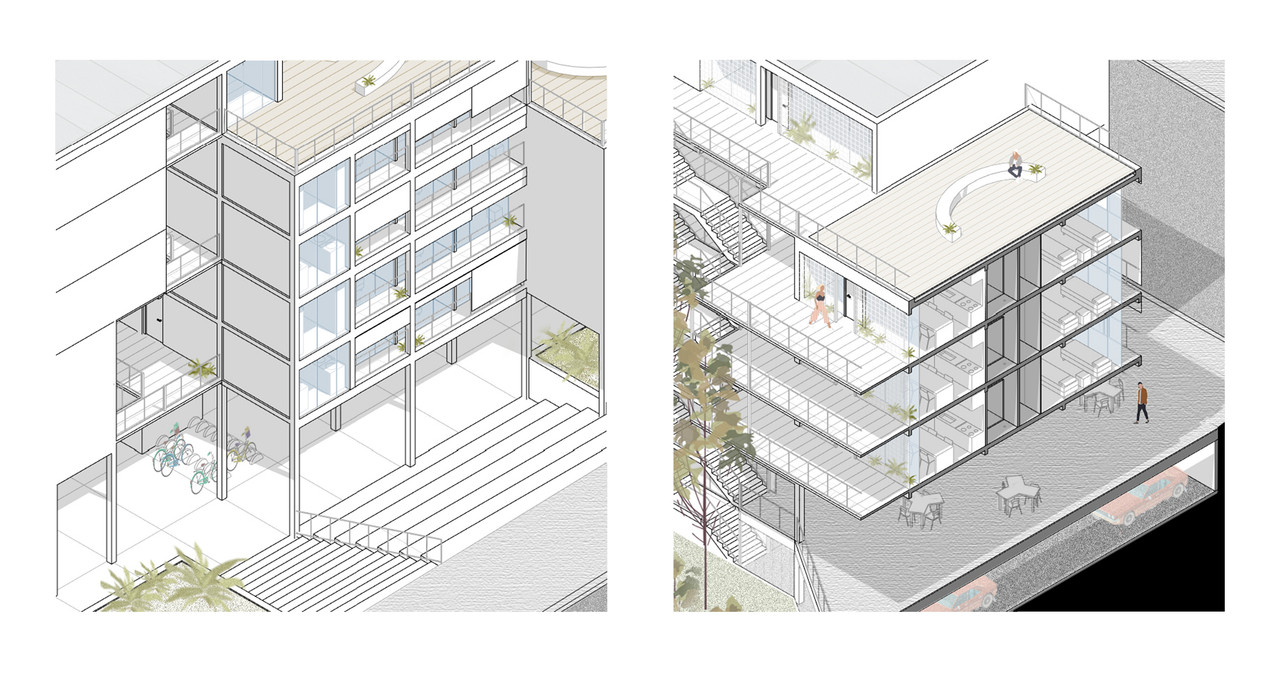 ---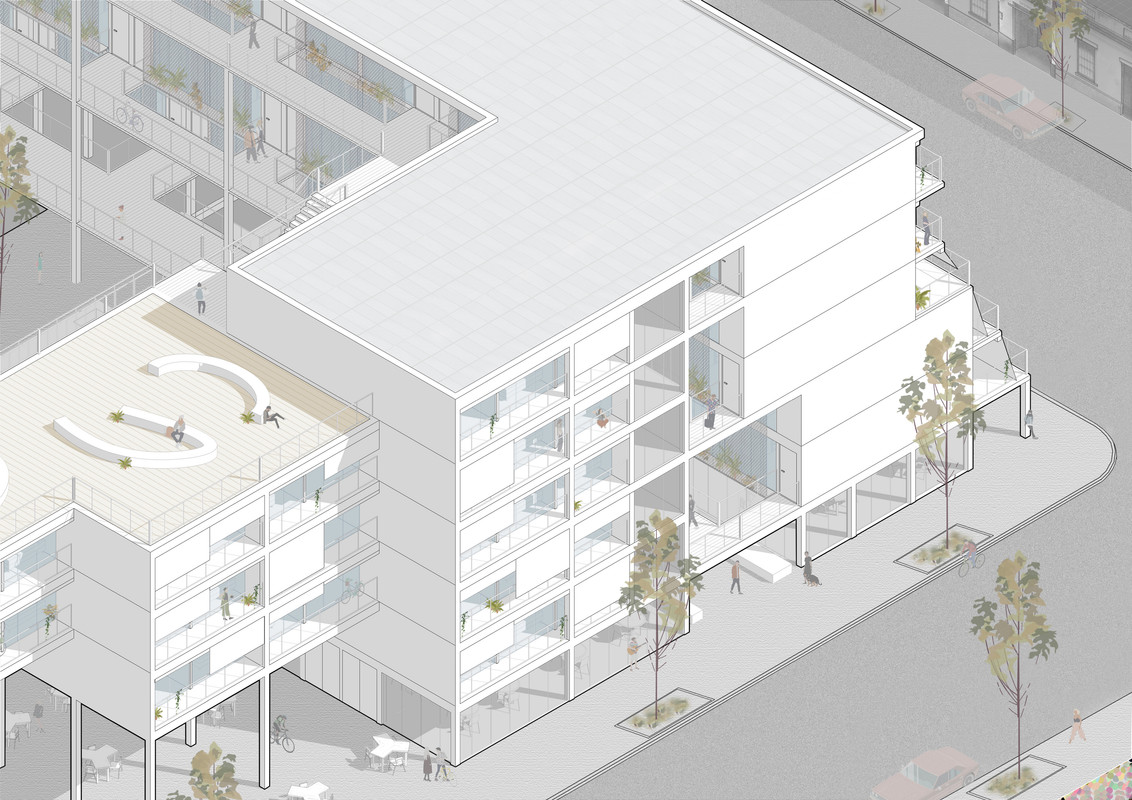 ---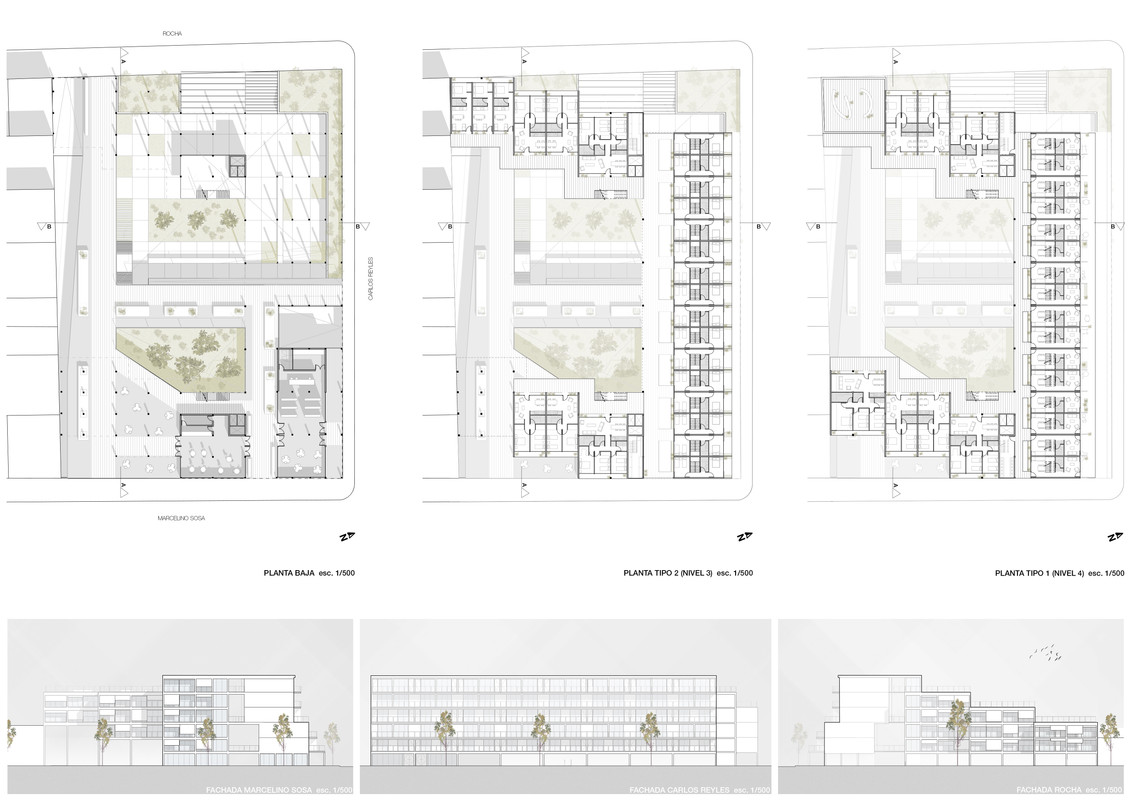 ---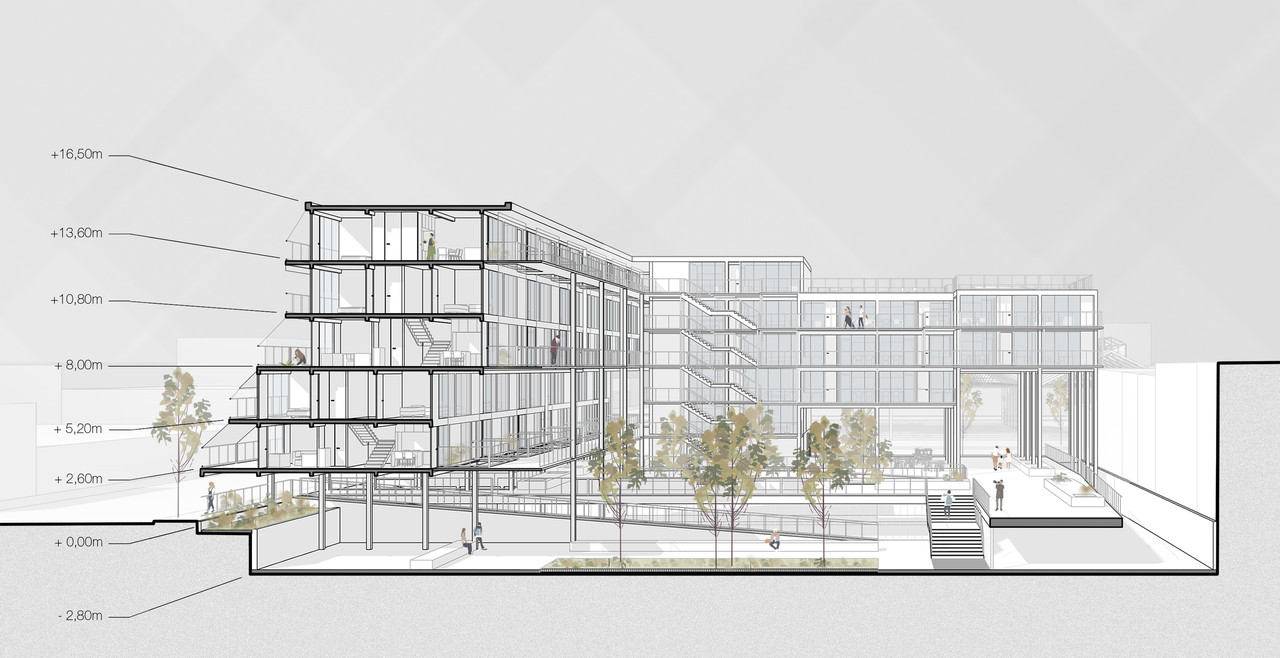 ---

---

---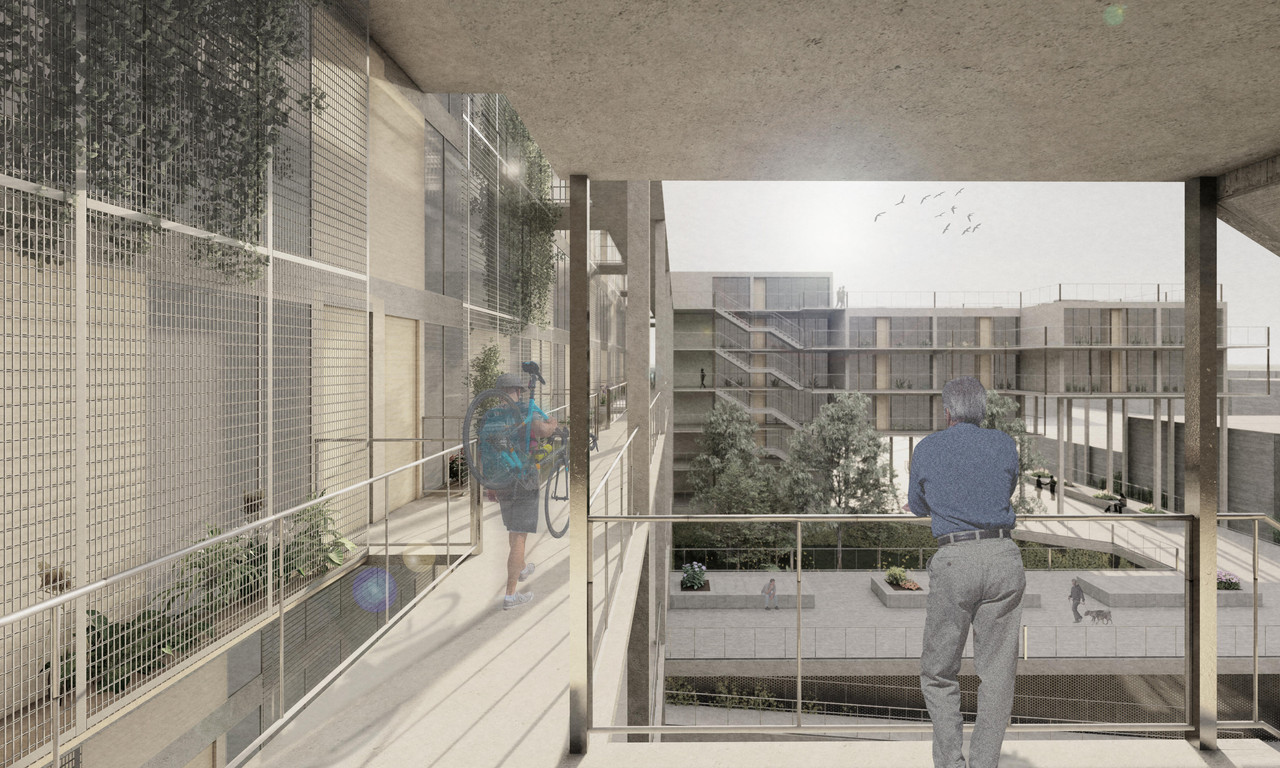 ---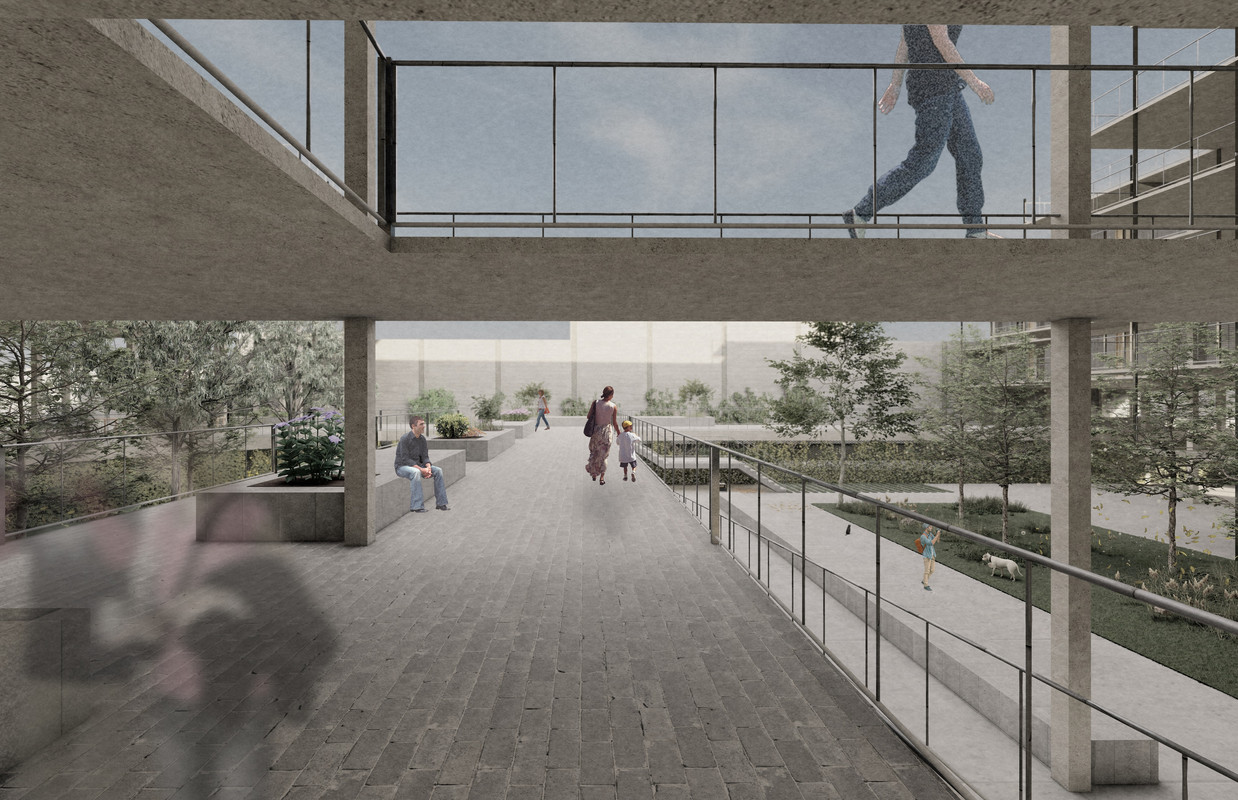 ---