58th International Art Exhibition, titled May You Live In Interesting Times, is curated by Ralph Rugoff takes place in Venice from 11th May to 24th November 2019. For the ones who haven't visited yet, here are my favorites, which are strongly recommended to visit!
Before we start about the exhibition, I would like to tell you, if you have a doubt about visiting the biennale in one day will be enough or not, contrary to architecture biennale, it is enough. So if you have a thought about visiting, go for it!
As you know, each year one of the pavilions gets the Golden Lion as a winner. This year Best National Participation prize goes to Lithuania's pavilion, with 'Sun and Sea (Marina)', also I have to admit that, it was an incredible experience. Because of its impact, I want to keep it for now and make you more curious about it.
Let's start with French Pavillion, Deep See Blue Surrounding You/Vois Ce Bleu Profond Te Fondre project by Laure Prouvost. Firstly, to find the entrance of the pavilion, you need to follow the signs, then take a short path that takes you to building's basement which is dark and a bit dismal as you might see in the picture below.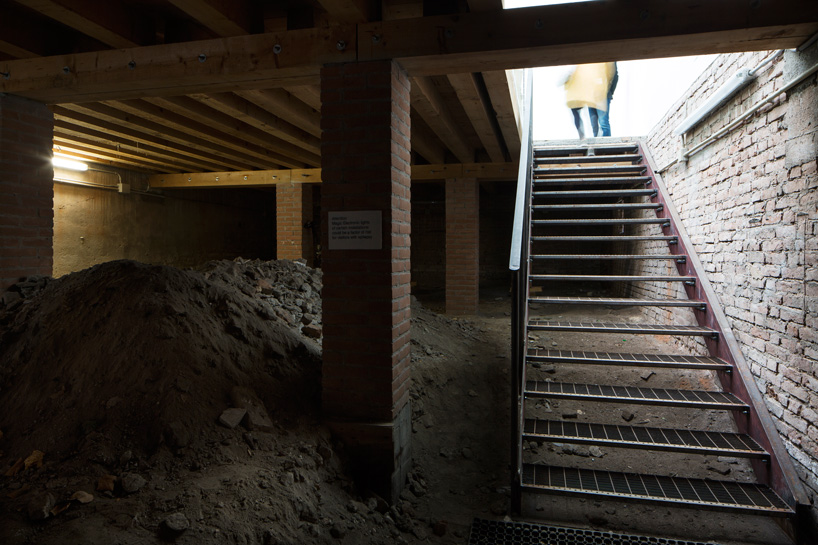 After taking the steps to upstairs, a bright room filled with various objects made of glass, including animals, old mobile phones, broken eggshells, shoes even a human head welcomes you. It is a surreal, liquid and tentacular universe that challenges the idea of the representation of a fluid and globalized world. While you are walking between objects, unconsciously you are finding yourself questioning the world.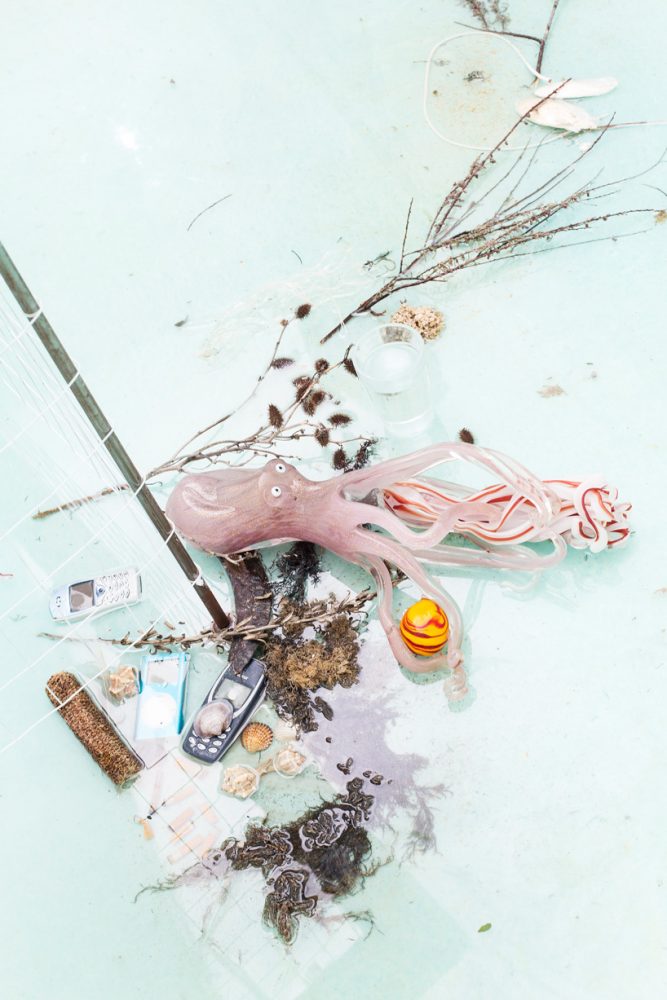 ---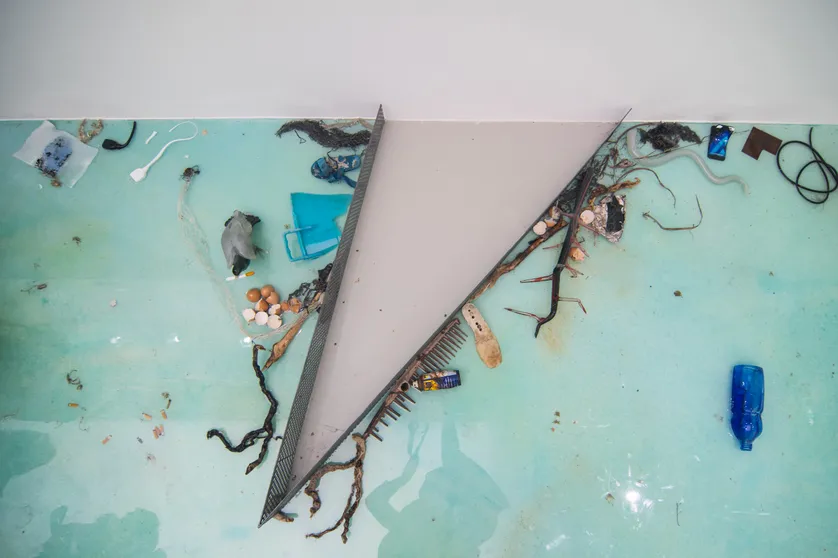 Going on with Nordic Pavilion, Weather Report; Forecasting Future, curated by Leevi Haapala and Piia Oksanen and featuring site-specific works by Finnish duo nabbteeri, Norwegian Ane Graff and Swedish Ingela Ihrman, the exhibition investigates the relations between the human and nonhuman in an age when climate change and mass extinctions are threatening the future of life on Earth.
---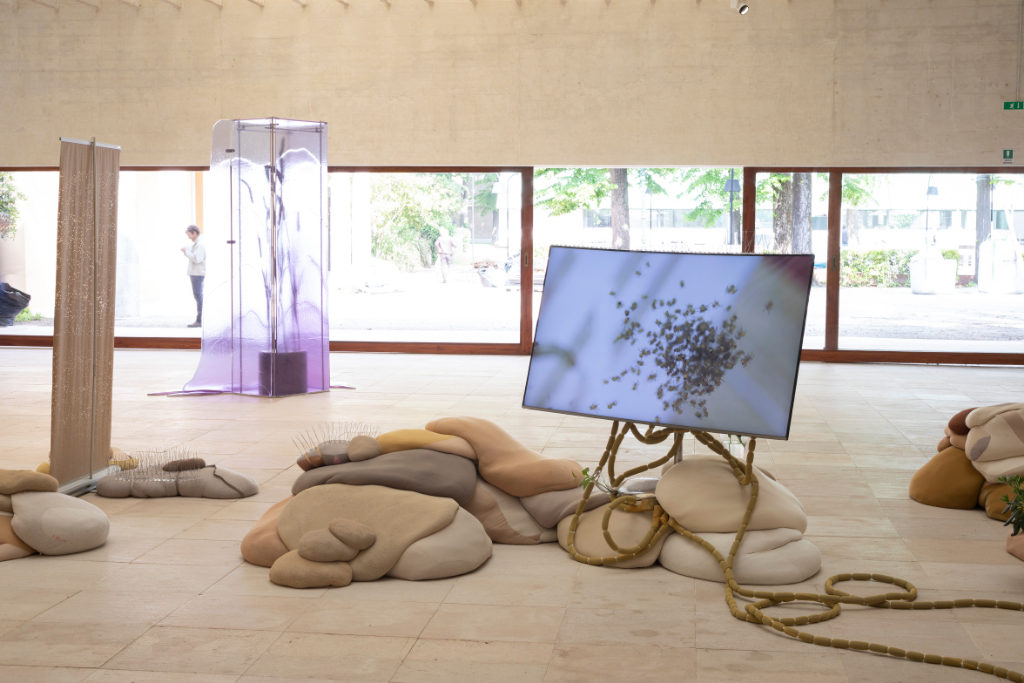 Berlin based collective Plastique Fantastique is also in biennale with Blurry Venice which lets you to experience an imaginary landscape. There is a translucent tunnel has no defined walls or ceiling and evokes the landscape of a dream. It sits upon the water and you can walk on a liquid surface. Also because of the transparency, visitors walk on the water, projecting their own shadows and becoming performers, this makes you a real 'participant'.
---
Another project effects me so deeply, Can't Help Myself by Sun Yuan and Peng Yu. There is an industrial robot turns, flexes restlessly and cleans red liquid in a transparent cage. The red liquid seems like a real blood and robot moves in a dramatic way. Thus, you experience an incredible feeling, which makes you stand and watch it for a long time.
---
---
Coming to the winner, Deep See Blue Surrounding You/Vois Ce Bleu Profond Te Fondre. I would like to remark, there is always a long (really long) queue at entrance of the pavilion. Please keep in mind that, also performing days and times.
After a long queue, you pass a garden and enter a building. Stairs makes you reach first floor and if you look below from the gallery gap, you see people are sunbathing, playing with sand, talking like they are in a beach. There was even a dog when we were there! It was perfectly natural, while people were singing dog was barking. Also you might see each type of person in there; an old couple, a young family with their kid, a lesbian couple, a gay couple, teenagers, kids…etc.
Here is a video below, but unfortunately, it is definitely not the same feeling. I recommend you to visit there and have that experience. I wish I could explain my feelings and thoughts in that moment. Somehow it allows you to be unique with them and hypnotizes you.
https://www.youtube.com/watch?v=p_GoVtNag5k
---
In addition to all of project I mentioned, there are so many others that touch your soul. Like;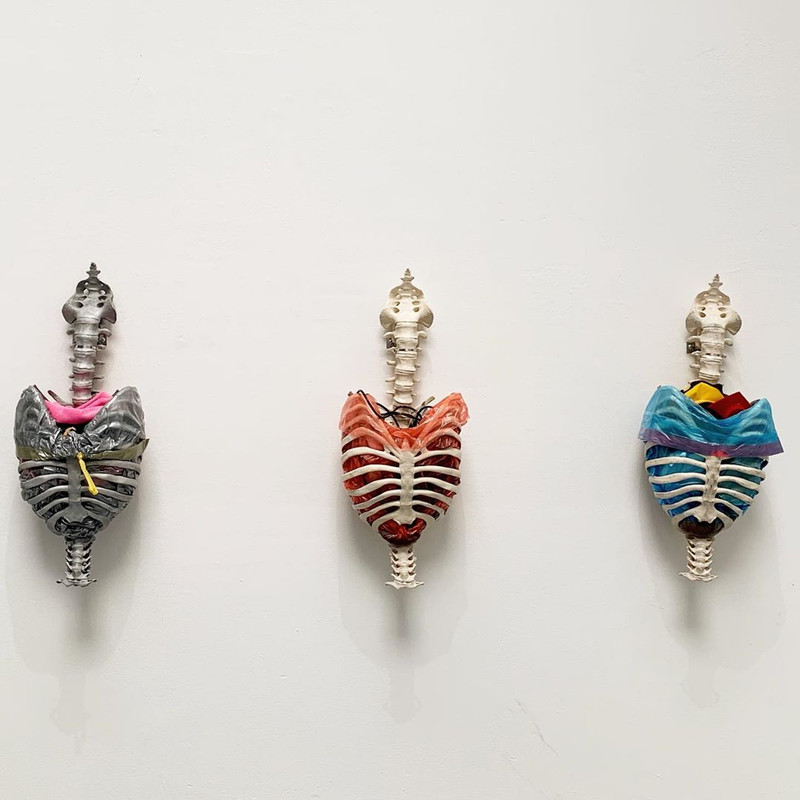 Andra Ursuta – Divorce Dump
---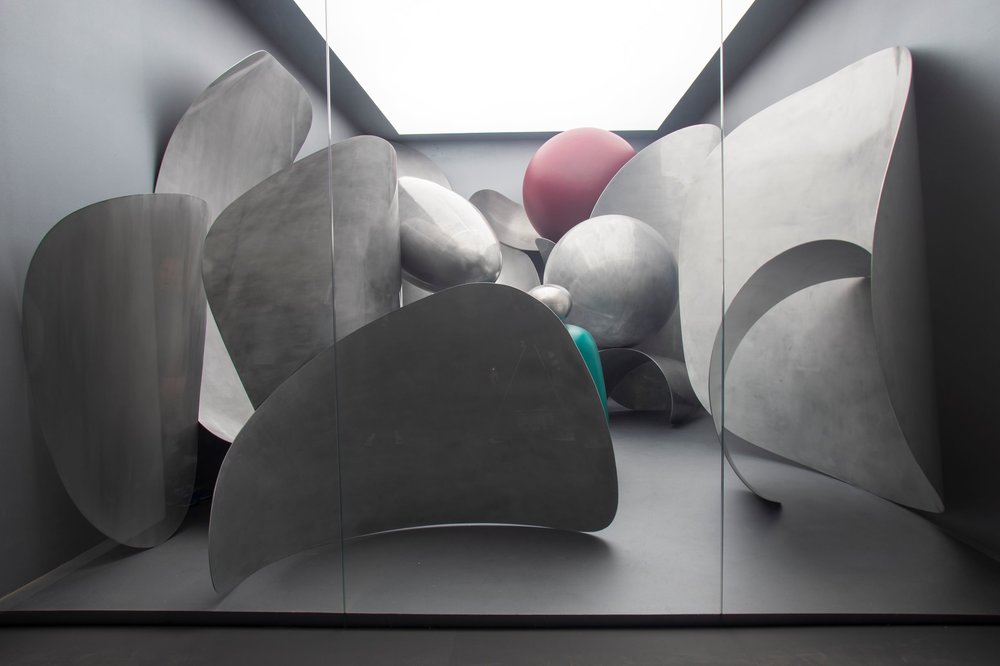 Lui Wei – Microworld
---
Lorenzo Quinn – Build Bridges