The article series of Best Architecture Schools continues with the 3rd one. In this article, we talk about Politecnico di Milano that is one of the best schools for taking architectural education in both bachelor and master degree around the world. If you want to have a good education in architecture and career after that, you should know Politecnico di Milano and its facilities.
Faculty of Architecture in Politecnico di Milano
Politecnico di Milano (Polimi), which hosts approximately 46,000 students; it offers undergraduate, graduate and doctoral degrees. The university is one of the oldest technical universities in Italy, focused on engineering, architecture and design.
Founded in 1863, the university holds the distinction of being the largest university in Italy with its 7 campuses. 2 of the campuses are in Milan, 5 of them are spread over Lombardy and Emilia-Romagna Region. The campuses in Milan are the main campus and most of the research and education activities are conducted here. In addition, the central offices and rectorate of the university are located in the campus in Milan. Founded in 1927 and operating ever since, the Milan campus is the oldest and largest campus of the university.
It is in the top 20 in the world in Engineering and Technology, in the top 5 in the field of Design, in the top 10 in the field of architecture and in the top 20 in the field of engineering. Founded in 1863, Politecnico di Milano is one of the oldest universities in Europe.
Politecnico di Milano is today one of Europe's most prestigious engineering, architecture, and industrial design colleges. Since 1865, the School of Architecture, Urban Planning, and Construction Engineering has claimed a stable heritage that contrasts Architectural studies with Engineering, as well as an educational approach that has achieved a constant reputation in Italy and abroad.
Among the professors are prominent figures from the Architecture, Urban Planning, and Construction Engineering scenes; over time, among the graduates have been leading architects who work in Italy and abroad, such as Renzo Piano, Franco Albini, Ludovico Barbiano Belgiojoso, Piero Bottoni, Achille Castiglioni, Franca Helg, Tomas Maldonado, Piero Portaluppi, Paolo Portoghesi, Ernesto Nathan Rogers, Aldo Rossi, Marco Zanuso.
Study at Polimi
The School of Architecture, Urban Planning, and Construction Engineering faculty of Polimi prepare students and graduates who are skilled in design and construction and are capable of tackling contemporary issues in a responsible manner, working on buildings and open spaces, cities and rural areas, and landscapes, with a focus on the preservation and rehabilitation of cultural heritage, the sustainability of constructions, and the transformation of existing architectural, urban, and environmental resources.
Programs are defined by the founding principles of polytechnic education, is the center of the education, integrating the best contributions in the Hmanities and the Arts with demanding technical science. The tight interaction between training and research in the departments creates a school for knowledge production, innovation, and advanced cultural development.
Research laboratories, libraries and design studios of Politecnico di Milano's offer students excellent opportunities for both master's and undergraduate programs.
If you will be an exchange student in Politecnico, you can access the guide for exchange students of Polimi below and get more information:
Courses of Polimi
Bachelor programs of Polimni are seperated 2 department:
The DABC: Department of Architecture, Built Environment and Construction Engineering
The DASTU: Departmen of Architecture and Urban Studies
Master programs of Polimni:
Architecture and Urban Design,
Built Enviroment Interiors,
Building Architecture,
Landscape Architecture,
Urban Planning and Policy Design,
Management of Built Environment,
Sustainable Architecture and Landscape Design,
Architectural Design and History Building Engineering-Architecture,
Building and Architectural Engineering.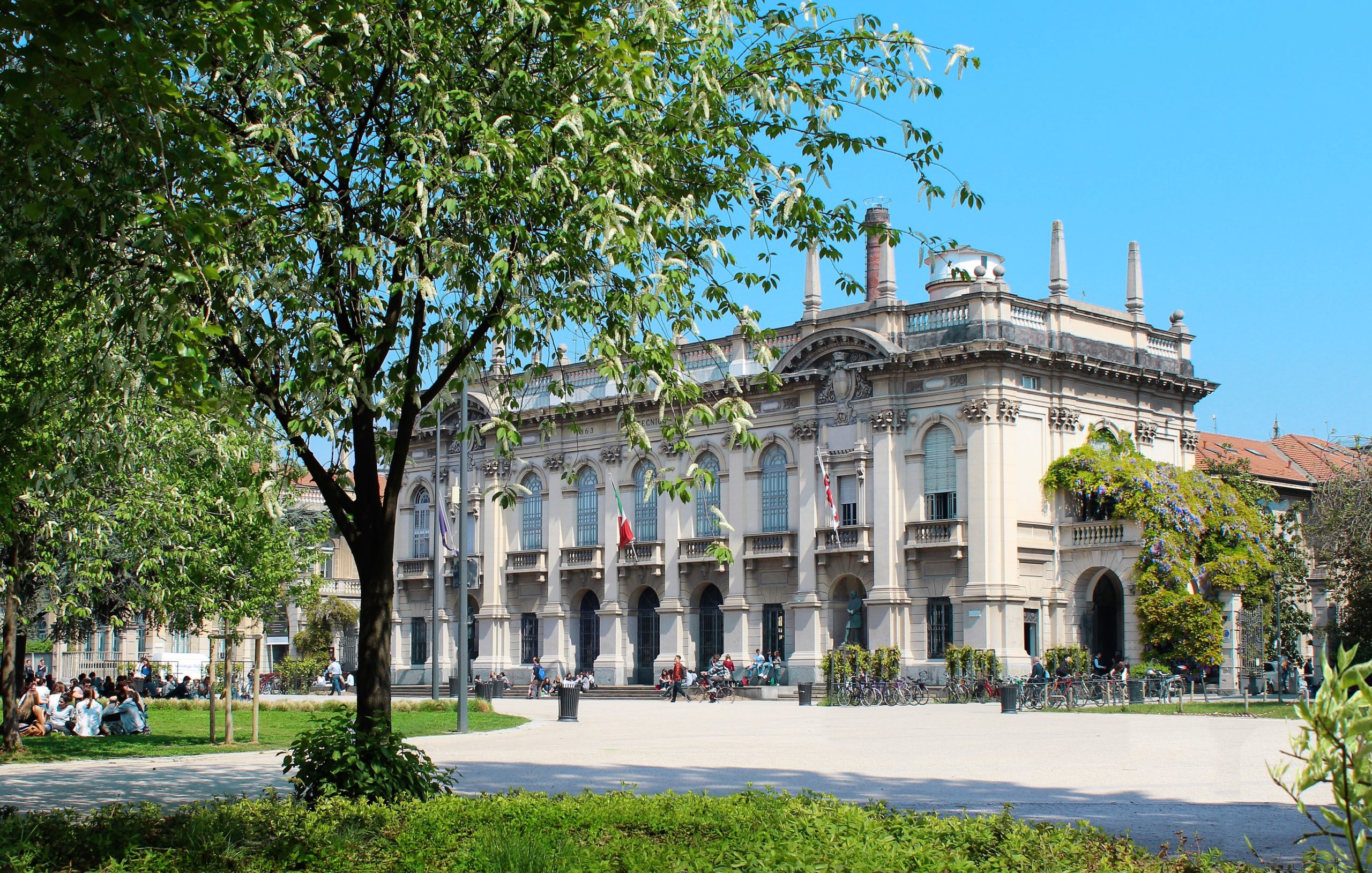 Alumni Architects
Numerous of famous and successful architects who are known for world-wide such as Renzo Piano, Achille Castiglioni, Gio Ponti, Aldo Rossi and world-famous designers such as Ernesto Nathan Rogers, Giuseppe Terragni and Saul Steinber are among the most successful alumi of Politecnico di Milano.