The presentation of a brilliant design might make it look poor if it isn't done effectively. To grap the audience attention, and to deliever the right message, you have to include specific things in your presentation board, to be sure that you explain properly your design.
Diagrams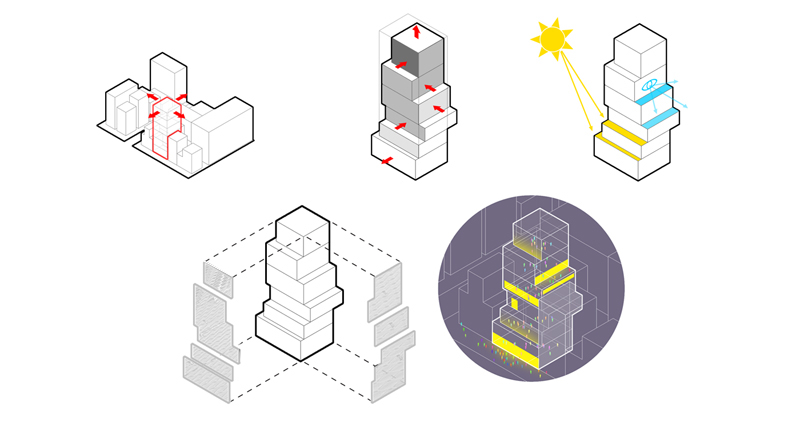 Architectural diagrams aid in the understanding of a building, the links between its elements, or a process that is related to a structure. However, they simplify complex, difficult-to-understand concepts into discrete, easily understood visuals.
Site Plan

A site plan functions as a map of a building site. It provides all the details about how the structure will be oriented on the lot. And the relationship with its environment, and other important notes as well.
Plans
In the field of architecture an architectural plan is a design and planning for a building, and can contain architectural drawings, specifications of the design, calculations, time planning of the building process, and other documentation.
Sections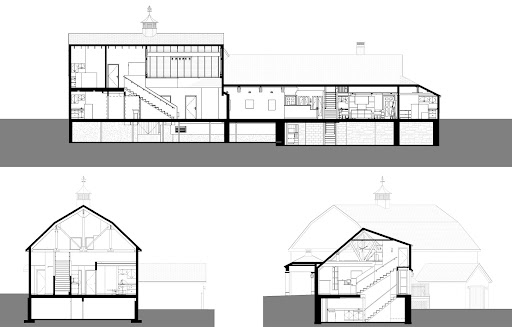 A vertical plane slicing through a building is used to create a section. If you were to cut vertically across a space and stand immediately in front of it, this would be the effect. SECTIONS are a popular form of architectural design drawing and technical architectural or engineering norm.
Renderings
Architectural rendering is the process of creating two-dimensional and three-dimensional images of a proposed architectural design. The goal is to illustrate a lifelike experience of how a space or building will look before it is built, accurately representing design intent.
Details
Details are used to explain specific parts of your projects in a more detailed way.