A portfolio is an organized collection of your best work that showcases your skills, capabilities, and accomplishments, especially in a creative field such as architecture where it becomes a requirement and has to be well designed to be able to satisfy the client/firm. Here we provide you with some tips to follow to design a successful architecture portfolio.
Find your audience
Architecture is a multidisciplinary and creative field. If you are a team/firm seeking a client, showcase your interests through your portfolio. If you are a student/fresher, do not work for the firm that you apply to. Work on your interest and apply for the firm that suits your interest.
Make your first impression through the cover page
The first impression you leave with your audience is the key to the success of your overall portfolio. You may spend much time compiling your best works and composing them in a visually appealing manner. But do you spend time designing your cover page? For a successful portfolio, the cover page is as important as your entire portfolio itself. (In the case of digital, it is the landing page) It is the first impression you create on the client/audience. So, give your best graphics and illustrate your ideology on the cover page, so that it creates an interest to look through it.
Present with quality over quantity
Creating a portfolio of 40- 50 pages, with all your works does not make a successful portfolio. Presenting every single work starting from the first year of your architecture school to the present, rather makes it long and boring. Such a portfolio would show your lack of self-evaluation. Always choose your projects of the best quality and showcase them with the best presentation skills. To know more about creating an effective portfolio with the best quality, read 'How to create an effective architectural portfolio?'
Show the process
Architecture portfolio is not only about showing your skills through eye-catching renders and cad drawings. It is also about expressing your approach and ideology. The process behind the projects always defines your approach to design. So, show the process with neat and clear diagrams for every project in your portfolio.
Specialize in your field of interest
Architecture is a diverse field and includes various domains of interest. You may be interested in making a sustainable building, or towards landscape design, or something else. Your portfolio should visibly convey your domain of interest. Choose the projects which best show your interest and present them with your proficient skills.
Include group projects along with your personal work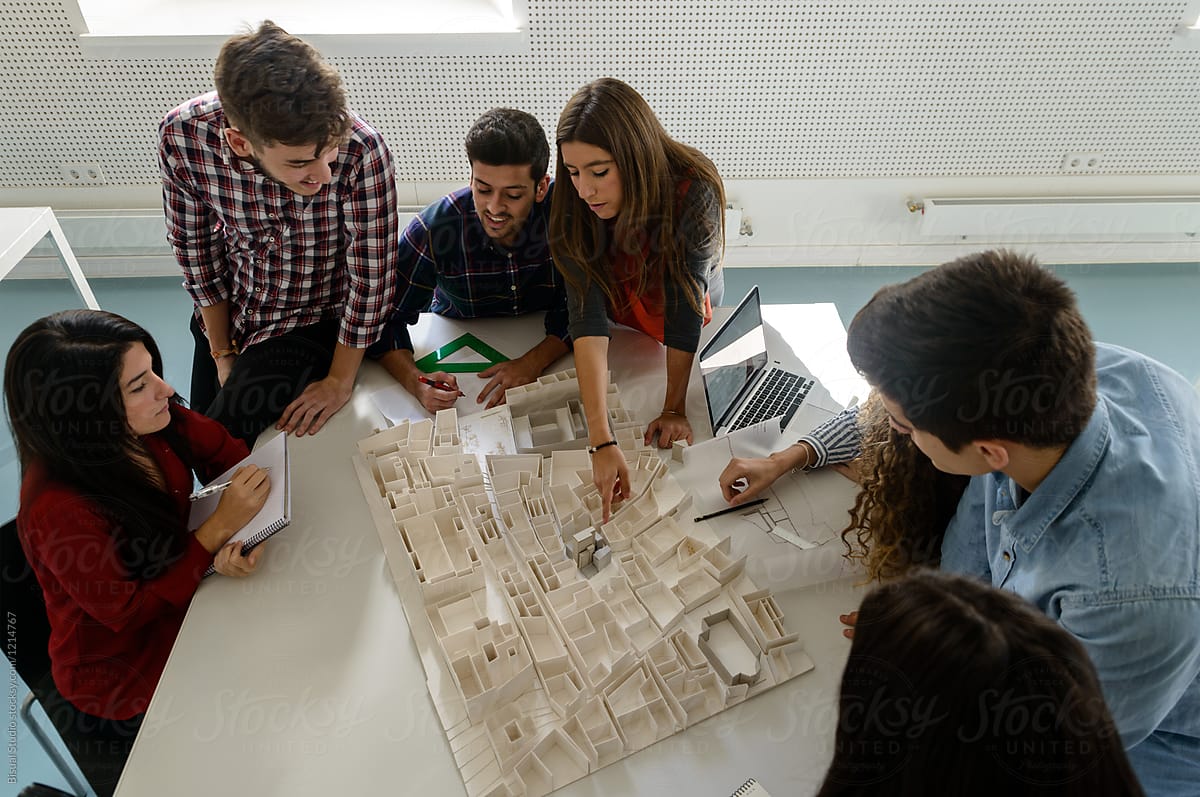 Though a portfolio is a compilation of one's personal work, it should include group projects to show that you also work in teams. Architecture is a field that demands teamwork as an invaluable soft skill. Do highlight your part of work in a group project and give credits to the other team members.
Do not throw away your random sketches
Understanding technology and software is an essential part of today's architectural design. Including impressive visualizations with tools like photoshop is absolutely essential. However, sketching is still a valuable part of the design process. Showing that you can communicate with quick sketches is vital, as it is becoming harder to find in the modern-day portfolio.
Put your skills in graphic design to good use
Graphic design is an integral part of architecture and interior design alike. The software tools like Adobe Photoshop, Adobe Illustrator, and Behance help add special effects and renderings that ultimately impress potential clients. Illustrating your mastery over graphic design adds to your appeal as an architect and designer.
Write an incredible CV
Once you are done with the portfolio for the visual aid, design your CV to elucidate your skills, accomplishments, awards, education, etc. Select an appropriate typography and font style. Highlight your skills, which would enhance the opportunity. To know more about writing a CV, read 'What should the perfect architectural resume look like?'
Review and Update your portfolio
You choose your best works, compile them and compose them in the best way and present it to your audience/client/firm you apply to. But it is not enough. Be it a professional or a student portfolio, it is important to keep it alive. Often review and adapt to your portfolio to showcase your best at that time. Include new projects which you feel would be potential for your career.