Have you ever played a card game? The response is probably yes. What if I ask you this question in an architectural way, have you ever played an architectural card game? If you have the answer no, I am going to represent you an architectural card game, SCALA.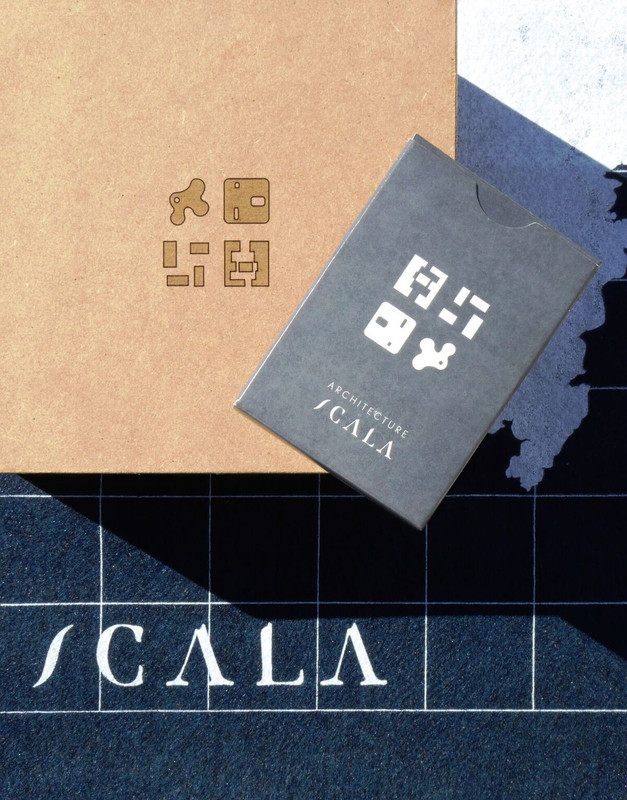 ---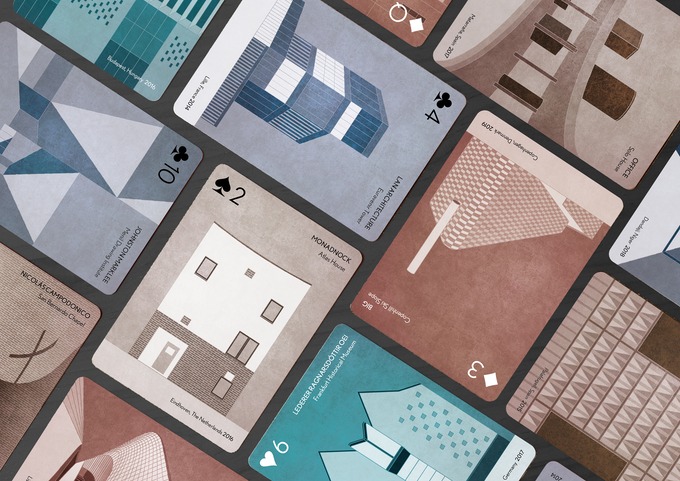 SCALA is created by architecture and design team, Arquitectura a Contrapelo from Seville, Spain. Behind the team name, there are three architects, Pedro Mena, Miguel Rabán and Juan Luis Romero. They explain the story with these sentences; 'Inspired by a Finnish counterpart project which gathered architectures from the XXI century and introduced them into the poker field. With this initiative we intend to take a step forward on the current scenario of our field, collecting examples from today and making use of emerging tools and means of expression. As a result, we have developed a very personal approach trying to bring a fresh perspective to the worlds of playing cards & architecture.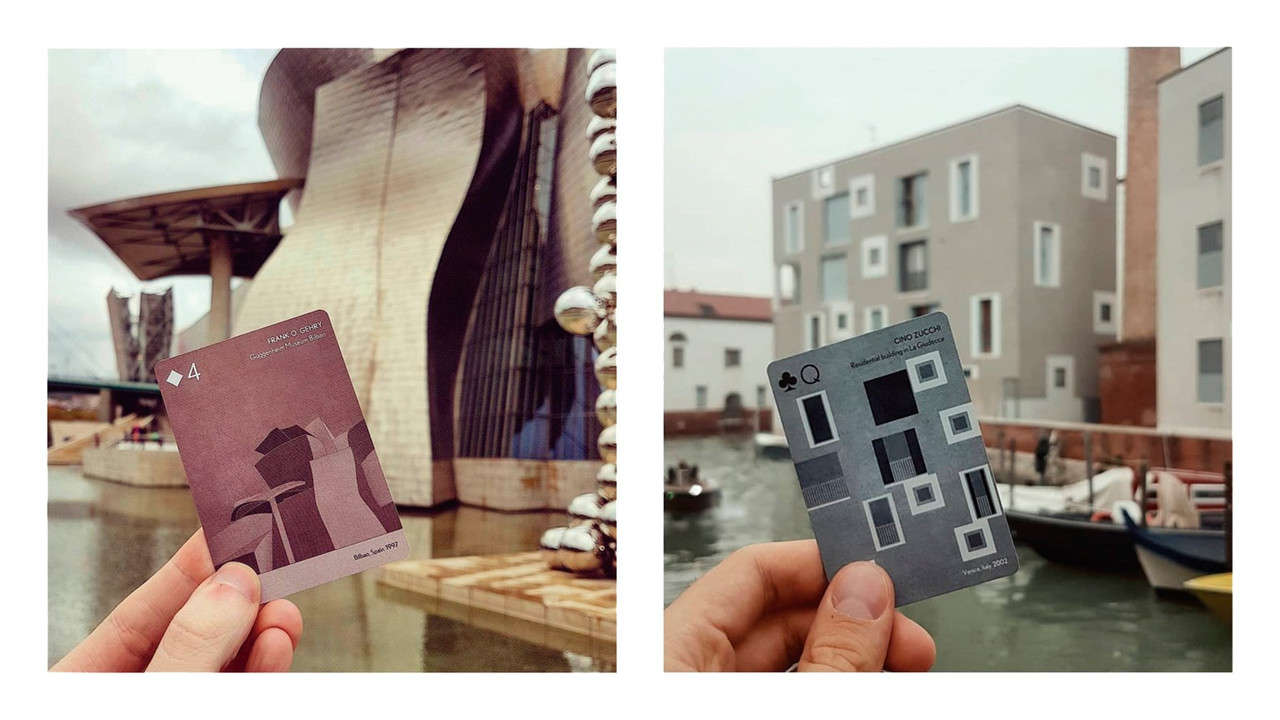 Cards are categorized into numbers, signs and letters, as you can see below ;
♠ Black spades. Scala Small – Houses & pavilions
♣ Black clubs. Scala Medium – Housing & local facilities
♥ White hearts. Scala Large – Urban facilities
♦ White diamonds. Scala Extra Large – Urban landmarks & infrastructures
 A Floor plans
 2-7 Elevations (from lower to higher detail)
8-10 Inner views (conic perspectives)
 J-K Façades in detail (from lower to higher abstraction)
And 3 Jokers are included!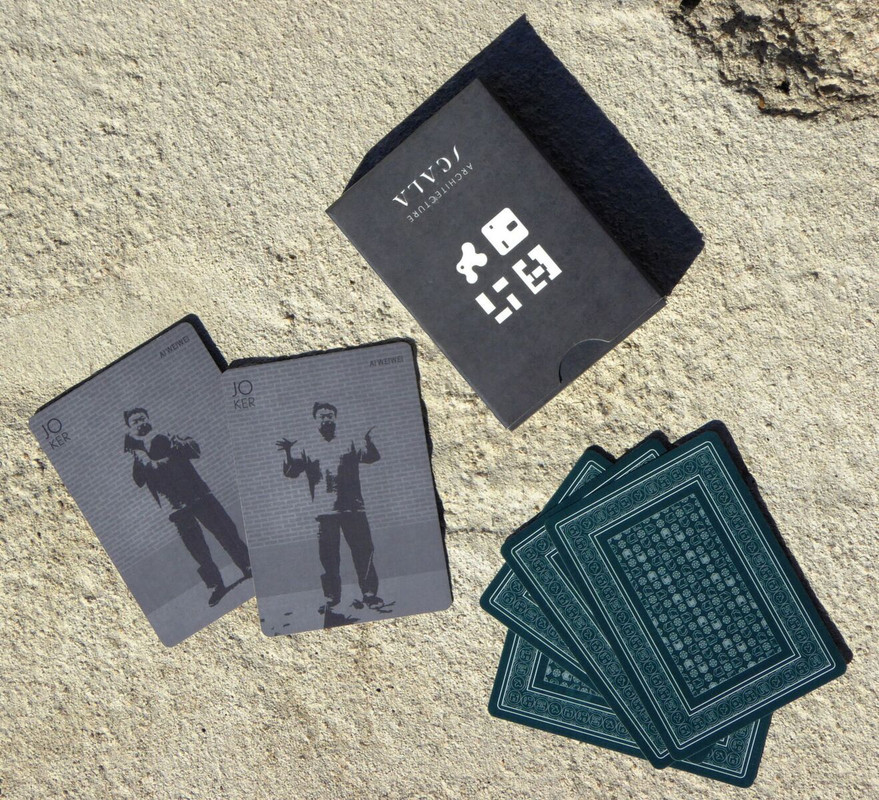 Be careful about the man on the cards, does he look familiar?
Yes! He is Ai Weiwei!
In my opinion, the most precious thing in their work is, the way of drawing buildings and the plans. It is really valued that, they tried to have a common graphical language, by redrawing the whole drawings and they have it for sure.
Also, if you are curious about their style and how do they draw, there is a video for you!
Until now, Arquitectura a Contrapelo has published two editions of cards. As you can see in the video, that drawings are from second edition. However, if you are interested in only drawings, it is possible to buy the posters of them in high resolution! The complete list of 12 designed architecture posters is as follows: MVRDV + BLANCA LLEÓ · Mirador / CHRISTIAN KEREZ · Leutschenbach School / DAVID ADJAYE · Sunken House / HAWORTH TOMPKINS · Dovecote Studio / LACATON & VASSAL · FRAC Nord-Pas de Calais / ZAHA HADID · MAXXI: Museum of XXI Century Arts / FOSTER + PARTNERS · 30 St Mary Axe / RENZO PIANO BW · Tjibaou Cultural Center. Additional posters not featured in the deck: ALEXANDER BRODSKY · Pavilion for Vodka Ceremonies / SIMON UNGERS · Theatre / HERZOG & DE MEURON · VitraHaus / CARLOS PRATA · Molhes do Douro.
Even if you know all of the buildings somehow, as far as I am concerned, everybody should have that collection! Especially for architecture students it is a perfect way to learn and memorize the recent past of architecture.
If you want to buy it now, you can click that link,  But unfortunately, for now you can only pre-book it and will receive it in December 2019, still it's worth to wait !