De Chirico is an Italian painter who is considered one of the pioneers of the avant-garde movement. He is especially
known for his metaphysical paintings he made in the early years of the 20th century and the architectural elements
he uses in these paintings.
"The main principles of metaphysical aesthetics are found in the establishment of cities, architectural forms of
houses, squares, roads, harbors, railway stations."
It is very difficult to make sense from the metaphysical paintings of De Chirico. Instead, it is expected to awaken
some senses. Because Chirico defines metaphysics as enigma. In other words, it is unknown and far from reason
and logic. However, it reveals a feeling, and the origin of that feeling is architecture. It consists of a combination
of architectural elements such as street, square, building, wall.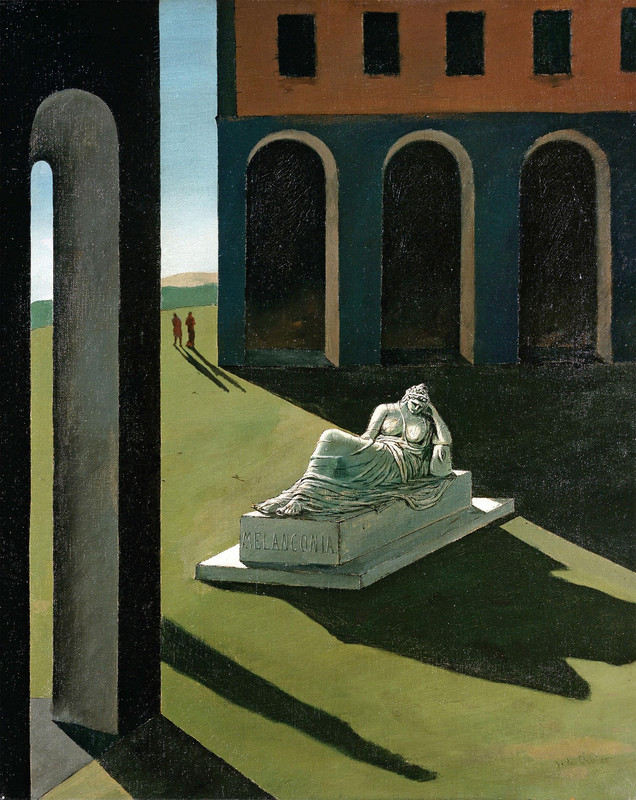 Melancholia (1912)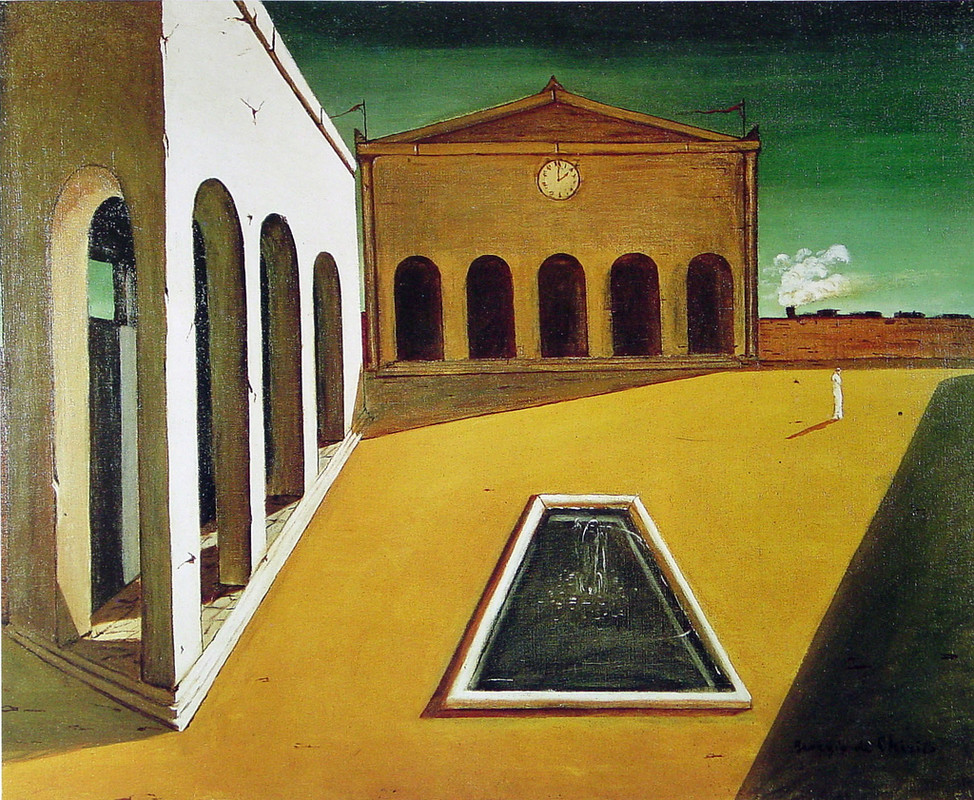 Delights of Poets (1913)
"The symbol of a superior reality is found in geometric figures."
De Chirico puts architecture at the base of metaphysics because the architect creates geometric order in nature. All
this is achieved through geometry. The reflection of this situation in art is in perspective. He believes that
architectural forms and numbers add poetic meaning to his paintings. That's way, the architectural elements in his
paintings become more visible and esential.
There are many people and resources that he has been inspired. Perhaps, the most important of these is his own
experiences and memories. However, in essence it is possible to see the traces of Italian architecture. He uses repetitive
forms, plays shadow games, and places sculptures in the squares. He creates a scene and squares in his main space.
Especially, he focuses on the piazzas such as Torino and Florence.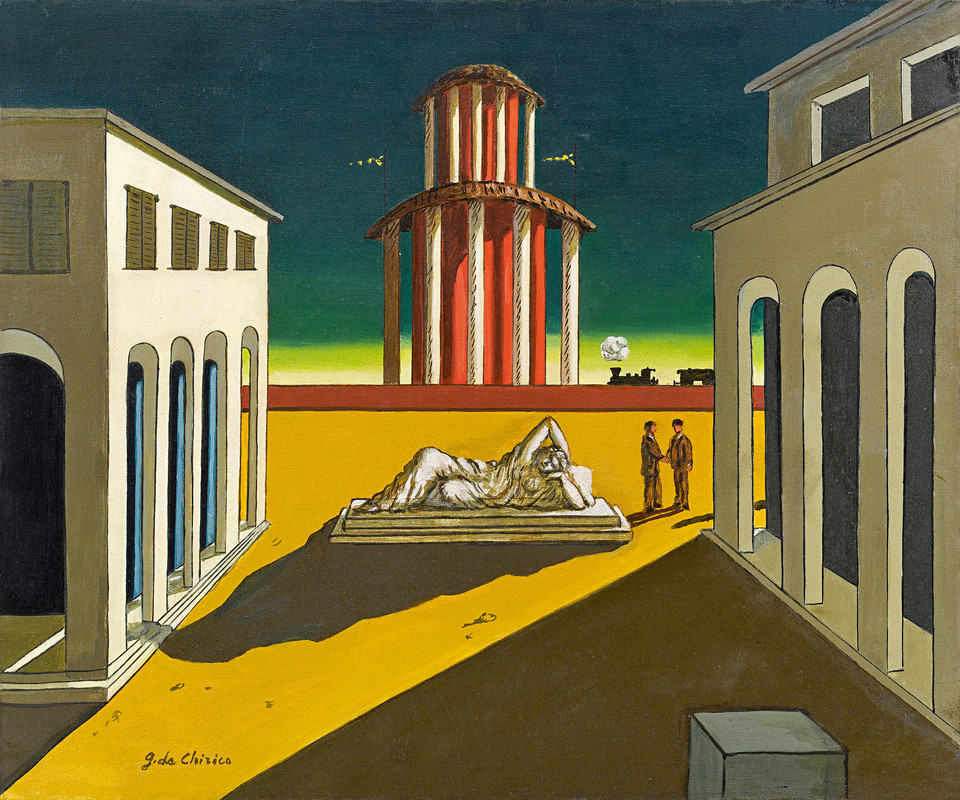 Piazza d'Italia (1913)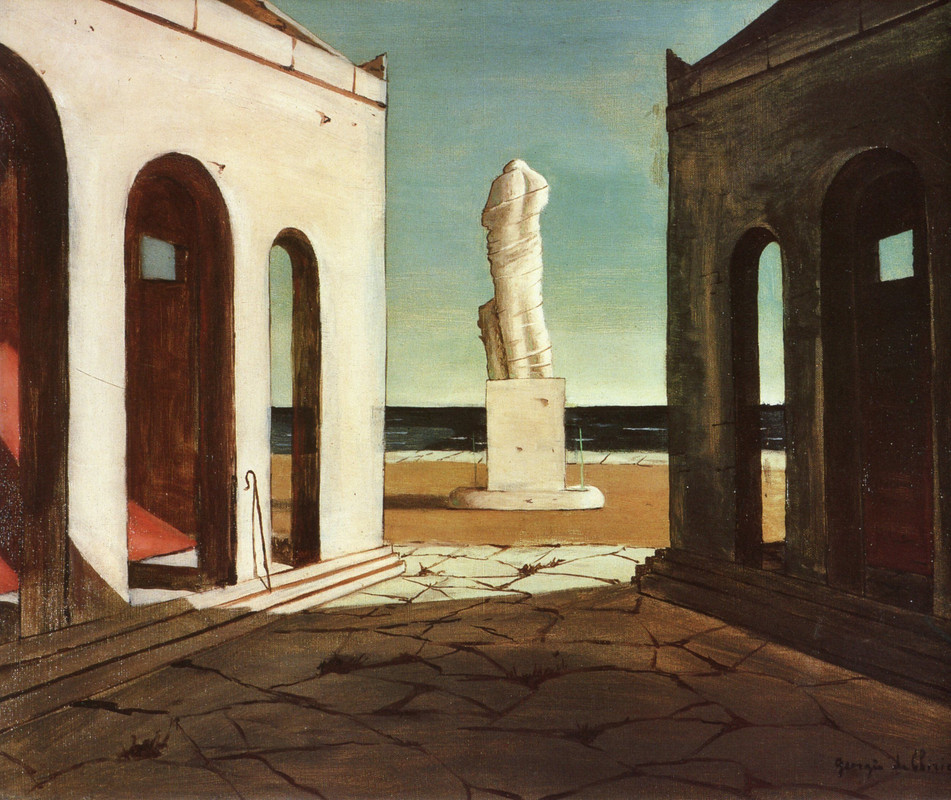 Autumnal Meditation (1911)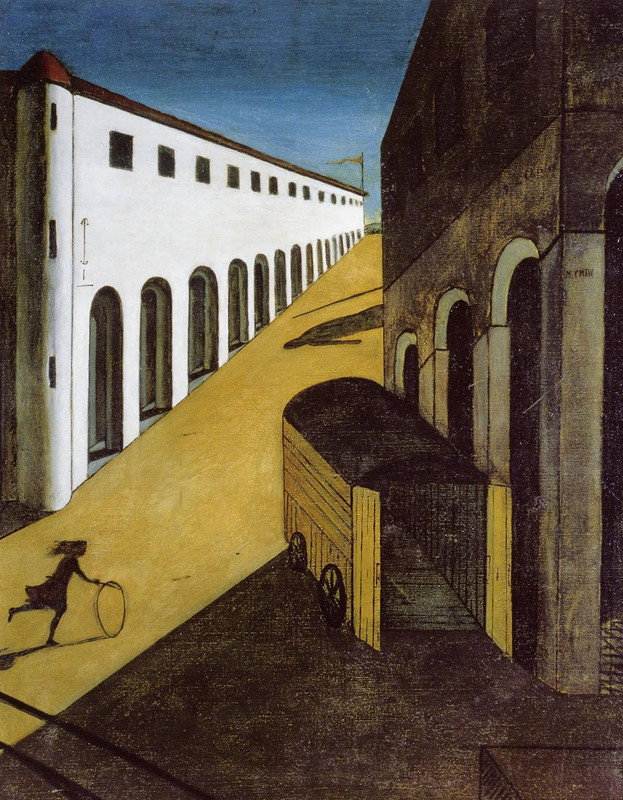 Mystery and Melancholy of a Street (1914)