With conscious or not, when we think about architecture, first things we are thinking about are urban architecture, permanent concrete buildings, focus on public spaces, make an effort to 'heal' the city etc…
Today I would like to take you to the waterside and show you, with or without urban areas, how floating architecture can exist and make you feel incredibly peaceful!
Floating Piers by Christo & Jeanne Claude
This project provides you to walk on the water and cross the places. The floating dock extends over the water of Italy's Lake Iseo. Should be an amazing experience for sure!
 Exburry Egg by PAD Studio & SPUD Group & Stephen Turner
A huge egg, acts like a boat or caravan on the water !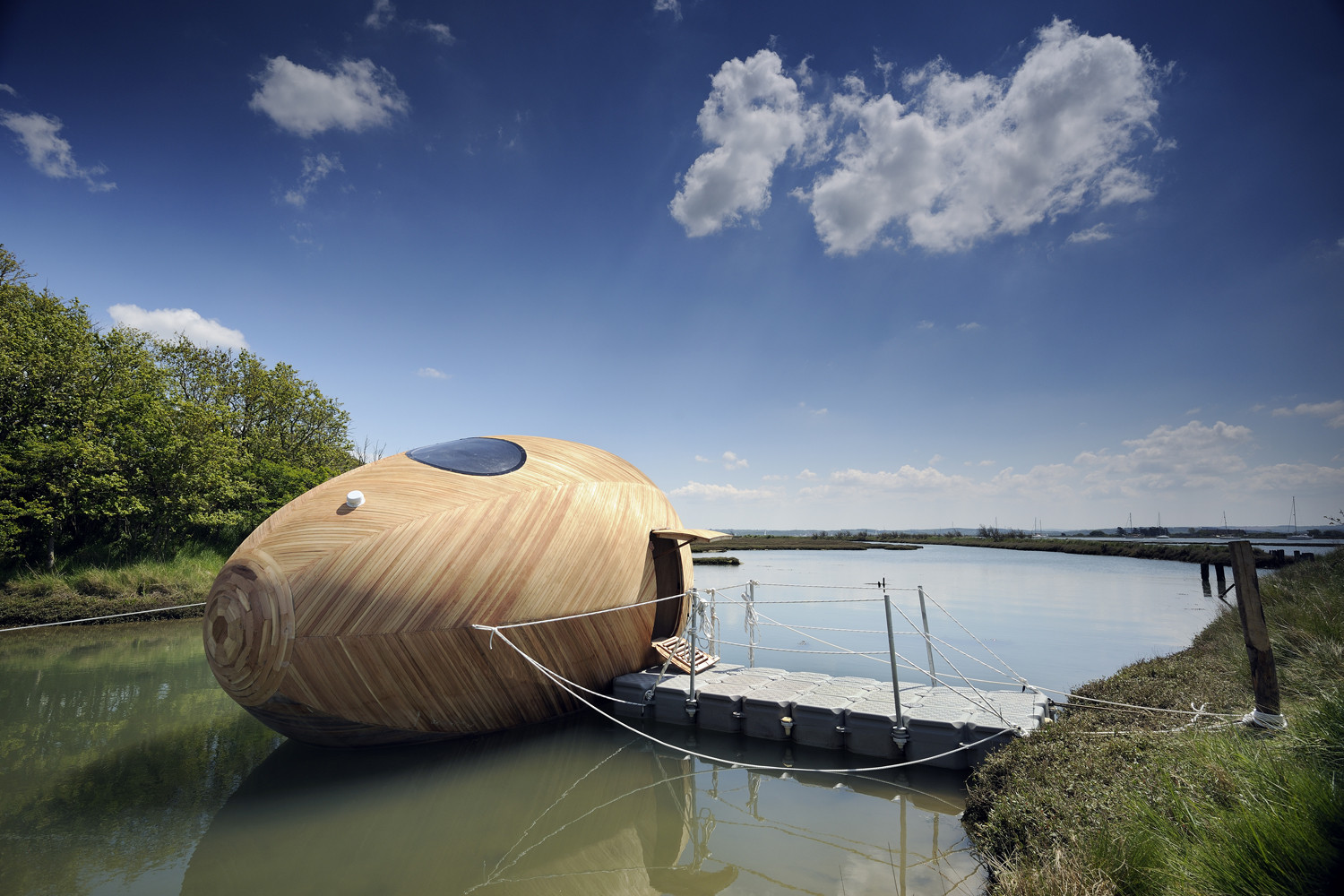 Makoko Floating School by NLE Architects
The project was mainly built with wood, as the structure, support and finishing for the cpmpleted school. The closed area on the 2nd floor which you can see in the images, is for the classrooms, also they are surrounded by a green space, below, there is a playground and also there is an additional open air classroom for the roof level.
You can check other floating architecture projects by NLE here : http://www.nleworks.com/category/architecture-design/
2 Harbour bath projects, as far as I am concerned, there is no need for explanation to see the similarities between them;
Hasle Harbour Bath by White
Vinterbad Bryggen – Copenhagen Harbour Bath by BIG & JDS
Nomaslanding by Robyn Backen & Andre Dekker & Graham Eatough & Nigel Helyer & Jennifer Turpin
 ' Nomanslanding is a sensory experience of transformation. The floating structures move slowly back and forth across the water to create and separate territory. Bridging the waterway the new 'joint territory' brings people together to experience, remember and contemplate. '
Antiroom II by Elena Chiavi & Ahmad el Bad & Matteo Goldoni
Self – built pavilion designed by Elena, Ahmad, Matteo and students from different countries during the EASA workshop in 2015. Especially in the video below, you can see how dramatically beautiful it is!