Have you ever thought about the relationship between architecture and fashion? Regarding this interesting subject, we can say that fashion is inspired by architecture, architecture is inspired by other works of art and technology. Lets take a closer look at the relationship of architecture and fashion that are different branches of art.
Fashion is Inspirated by Architecture
There is something we are used to seeing in world-famous fashion shows, which are clothing, accessories and shoe designs reminiscent of iconic buildings.
It is certain that the structural elements of the buildings and the facade design is a kind of inspiration for fashion designers. As we have seen in many examples, inspiring buildings have also influenced other branches of art such as fashion.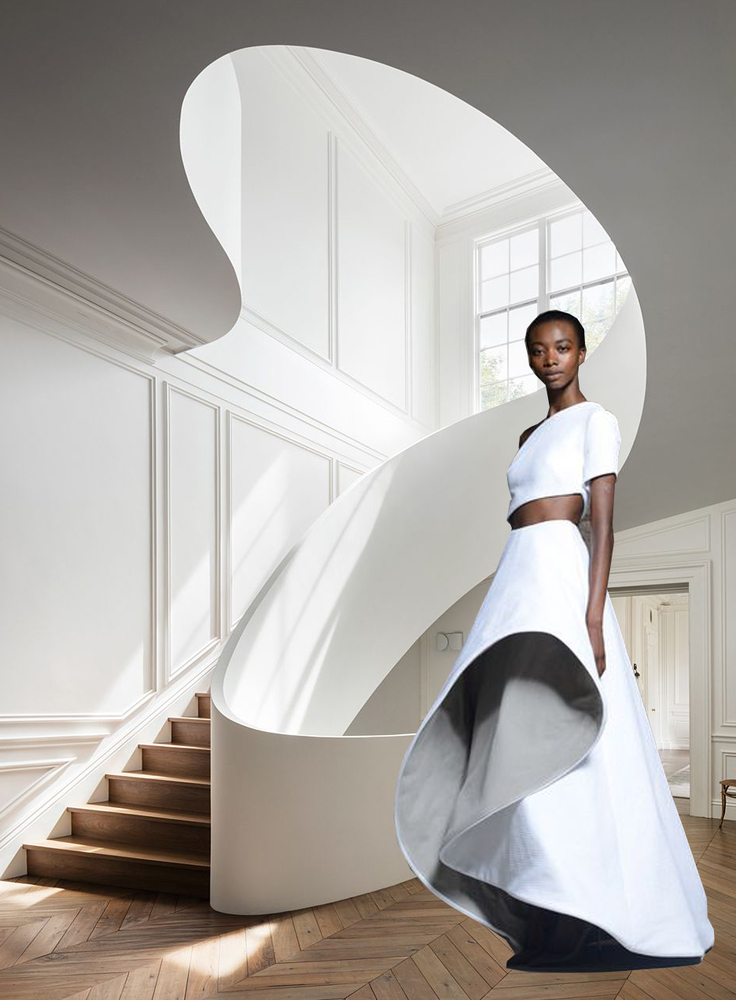 Photo Source: Does Form Follow Fashion? Viktoria Lytra's Montages Keep Iconic Architecture In Vogue | ArchDaily
In addition, there are subjects that fashion and architecture jointly inspire. For example, both are influenced by works of art, paintings, sculptures, and technology. Undoubtedly, with each passing year, we see more and more the effect of technology in fashion shows and in architecture. We can feel the the influence of art and technology from resources for both arts from the production process of the works to their appearance.
Photo Source: Architecture Fashion, How Fashion Designs and Architects Cross-Pollinate (mymodernmet.com)
Material Similarities in Fashion and Architecture
It is impossible not to mention the material, which is the most important thing for both productions. In architecture, material is as influential as how the building stands and how it is felt and seen. Likewise, in fashion, it is impossible to make designs without materials.
Just like in architecture, the character of the materials shapes the design. The materials used in architecture and the fabrics in fashion are similar in appearance. Have you noticed this before? Let's compare together!
Glossiness
Photo Source: Burberry, JW Anderson, Erdem, and More: The Best Looks from London Fashion Week Fall 2020 (harpersbazaar.com)
Credit: Veiled in Brilliance: How Reflective Facades Have Changed Modern Architecture | ArchDaily
Transparency
Photo Source: Fashion Week or Bust! – Luck of the Stylish
Photo Source: Ten translucent buildings with exteriors that allow light to pass through (dezeen.com)
Colors
Photo Source: De Stijl by Balmain – In the Thick of Style
Photo Source: 6 Colorful, Geometric Buildings Inspired by Piet Mondrian – Dwell
Texture
Photo Source: Pinterest
Photo Source: Pinterest