Do you follow innovative and emerging architecture offices in different parts of the world? Let's talk about these offices that stand out with beautiful and new projects every passing day!
Studio Gang
Studio Gang is an architecture and urban design firm based in Chicago with offices in New York, San Francisco, and Paris, founded and managed by Jeanne Gang in 1997. They have concentrated on long-term sustainability. The 82-story Aqua Tower to the 10,000-square-foot Arcus Center are just a few of the firm's projects. Studio Gang has received multiple design accolades for their work.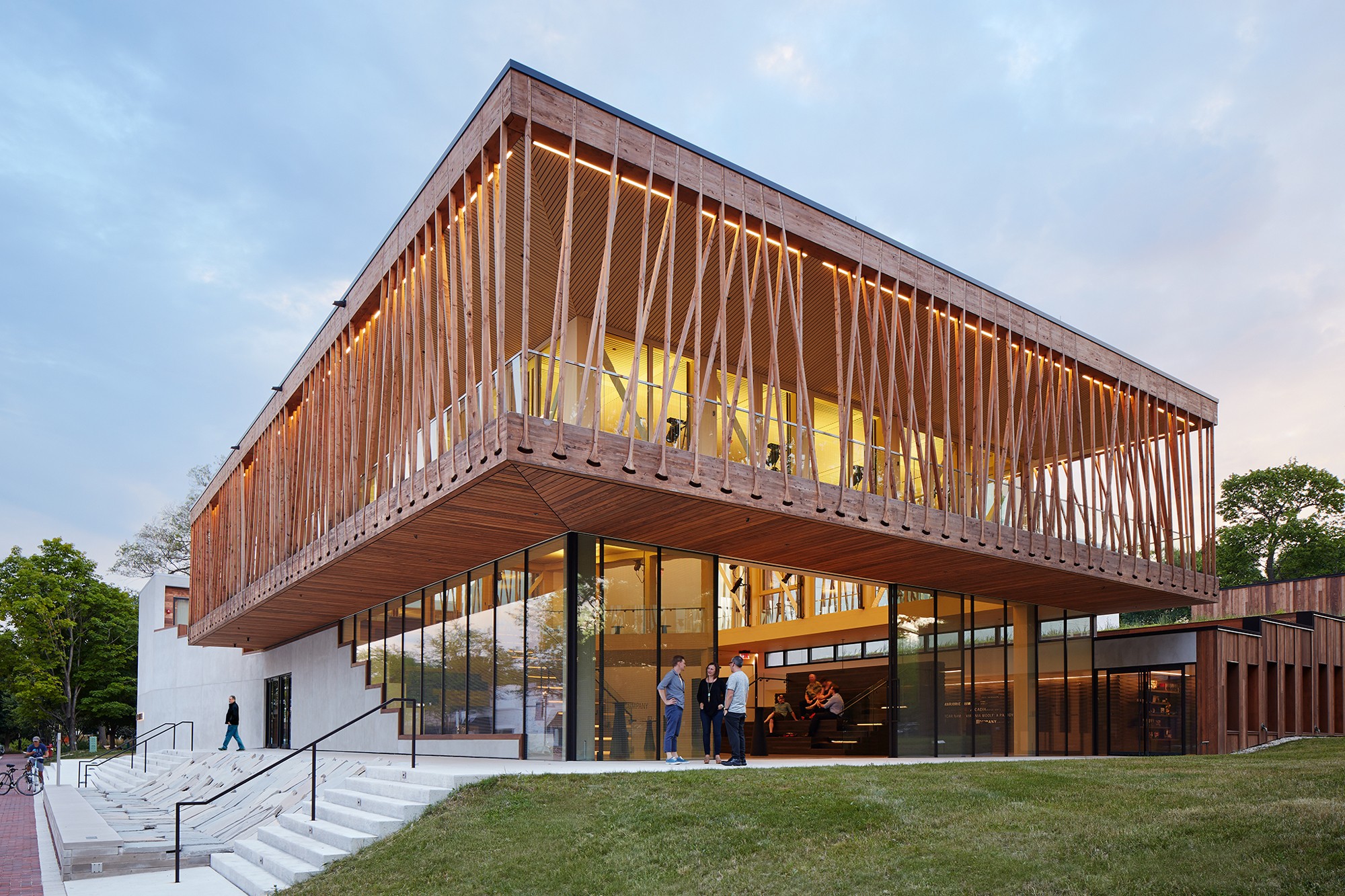 Faulkner Architects
Greg Faulkner founded Faulkner Architects in 1998 with the goal of creating finely designed, site-sensitive spaces. Throughout the project, a participatory approach between the architect, client, and builder is emphasized, allowing the residents to be directly involved in the design. The structures and professional ties show a strong dedication to the quality of each project. A third of Faulkner Architects' business is repeat projects for clients who become friends.
The office's design is influenced by vernacular traditions derived from the culture of the location where the project will be developed.
HOOBA Design
Hooba Design was founded in Tehran in 2009 by architect Hooman Balazadeh. Hooba design focuses on enhancing the interaction function of buildings and the people who live in them by investigating the social, cultural, and aesthetic settings of each project, ensuring that every architectural feature is informed by research.
We can talk about the success of the use of materials and facade design in all works of the office, which stands out with its enormous use of brick.
Shulin Architectural Design
Architect Chen Lin established Shulin Architectural Design studio in 2015 in Hangzhou, China. The firm focuses on architecture, landscape design, interior design, and product design, with the majority of its projects taking place in rural areas. Shulin Architectural Design insists on beginning with small projects, focusing on rural construction and typology; respecting the authenticity of construction and the locality of materials; studying the relationship between people and the environment and new and old. We can say the aim of the studio is continuously exploring new areas of architecture.
Mass Design Group 
The MASS Design Group, based in Boston, was founded in 2008 by Alan Ricks and Michael Murphy. MASS Design Group was formed on the belief that architecture has an impact that extends beyond particular structures. MASS (Model of Architecture Serving Society) believes that architecture may help communities confront history, create new narratives, heal collectively, and imagine new possibilities for the future. Their purpose is to investigate, construct, and advocate for architecture that promotes human dignity and justice.
Gensler Architects
With 50 offices in Asia, Europe, Australia, the Middle East, and the America; we can say that Gensler is a global architecture, design, and city planning firm. The office, which has over 3,500 active clients in almost every industry. They think that the power of design can inspire good change and create a future that supports equity, resilience, and well-being for all, guided by a resolute optimism. The office tightened the fact of sustainability and climate action focus during the last year with new research, new design skills.
Noa* Network of Architecture
The young team of architects and designers, led by founders Lukas Rungger and Stefan Rier and based in Bolzano and Berlin, develops and examines interdisciplinary techniques of design, which are always evolving depending on the nature and requirements of each project. A holistic approach and strategy is important to noa*s style of design, since it follows the concept of "emergence," where the whole is viewed as significantly bigger than the sum of its parts.