Architectural representation is universal and timeless, as all architects know. One of the most discussed subjects of every period in architecture is architectural representation undoubtedly. All architects and offices, who have well developed architectural representation and presentation techniques, have come to the fore worldwide. Architecture tries to give universal products that will appeal to every period and every person, so its representations and presentations should be understood by everyone.
That's why architects make technical drawings and all other 3D drawings using universal symbols. Recently, architectural representation has adapted to digital life, like every other area in our lives, and it has become indispensable to present projects through renders.
Do you think 3D renders replace physical models? We think not! Because the physical model is a unique technique used by all architects from the past to the present, both in the process and at the end of their projects.
First, let's talk about the place of physical models in the design process. Both in professional life and architecture students work on physical models to develop concepts. First, a model of the project site and its topography is made in appropriate scales as 1/200, 1/500 or 1/1000 depending on the size of the project area. Afterwards, mass model works, concrete and abstract models are made with the desired materials, without the concern of presentation. These studies are sketches, but are critical for architects to develop the project and engage with each other.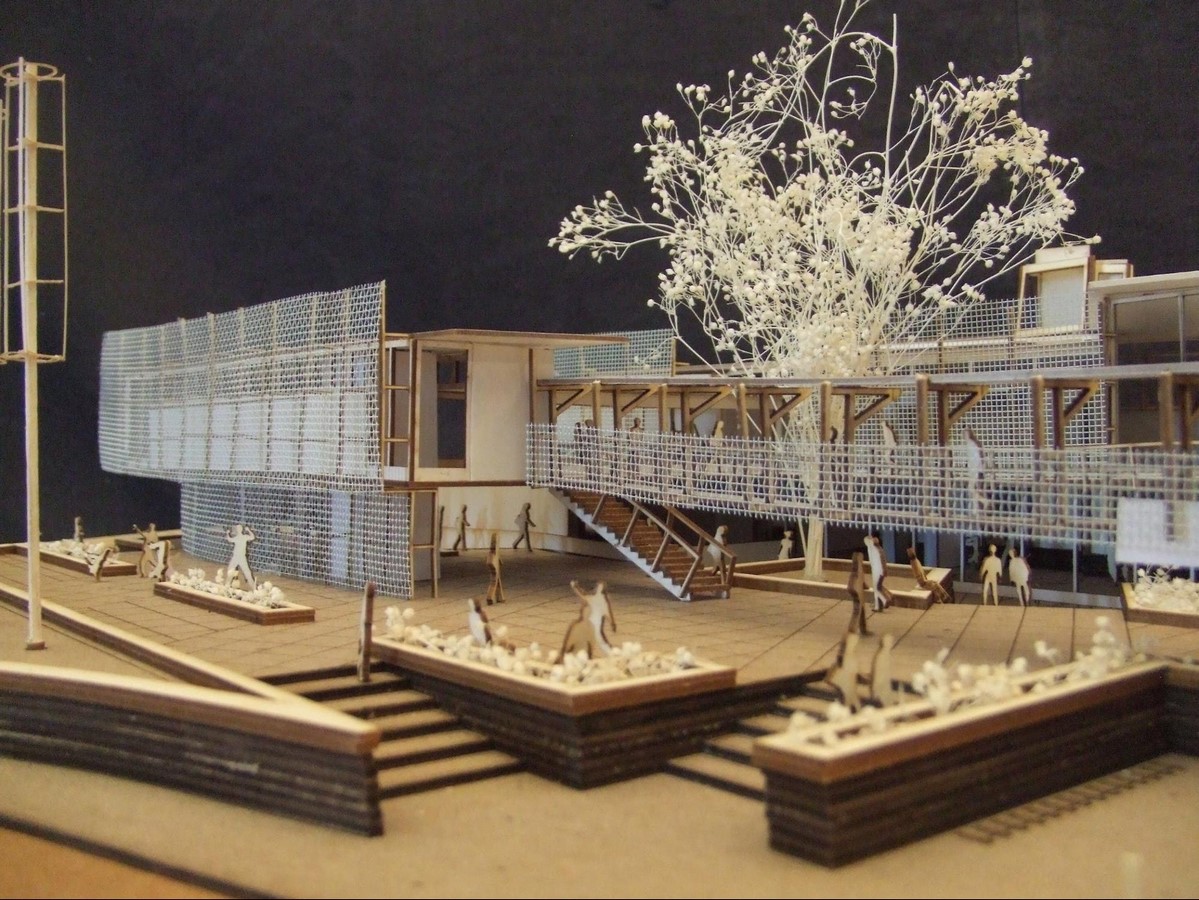 On the other hand, models are made to be presented in architectural competitions, in professional project presentations to customers, and in the juries of design courses. Fancy physical models are a must-have presentation technique for all architects and architecture students. You can present your style, your approach to the project and your atmosphere, and the environment you want to create in textures and colors that suit you. You are completely free with the materials. However, adopting the motto "less is more" in modeling will ensure a more effective presentation.
When making a physical model, you can work on different materials to highlight the spaces, relationships or textures you want to highlight. In general, models created with 1 or 2 colors and similar materials are quite good. If you have made landscaping, we recommend that you process them into your model in an abstract language with appropriate textures. For example, if your model does not have a critical feature of trees to support your concept, make them from a low-key material.
If you want to improve your physical model skills, you can examine the models made by famous architects, research the award-winning competition project models and construction techniques.