In architecture, there are many types of architectural plans. Small and big scales floor plans should be created and presented by architects such as master plans, site plans, floor plans, ceiling, roofing plans, etc.
However, when designing and constructing a project, floor plans are crucial. By fostering a pleasant flow between spaces, a smart floor design can both boost the enjoyment of a home and its promoting value. Due to the importance of floor plans, in this article, we want to talk about creating floor plans' tips.
In the rest of the article, you will learn how to create and present architectural floor plans best. Let's start!
Creating An Architectural Plan
After you decide on the drawing area, we can start to create a floor plan!
If the building already exists, choose how much of it to depict (a room, a floor, or the whole building). If the structure is to be built, come up with ideas depending on the size and shape of the site.
Measure the walls, doors, and relevant furnishings if the building is already there to ensure the floor layout is accurate.
Make sure the entire area will fit in the location where it is to be built if the layout is being designed for a completely new area. To estimate the cost of this floor plan, it is a good idea to look at buildings constructed in nearby neighborhoods. Find out more about how to measure things and scale-draw your floor design.
You should start with the drawing of walls. Add walls to the building, being careful to sketch them to scale, for each room.
Include architectural details. Include the fixed elements, such as the doors and windows, as well as the refrigerator, dishwasher, dryer, and other significant appliances that must be placed in a precise spot, and then start adding features to the area.
If the floor plan permits it, it is furnishing's turn. Add proper furnishing in your space.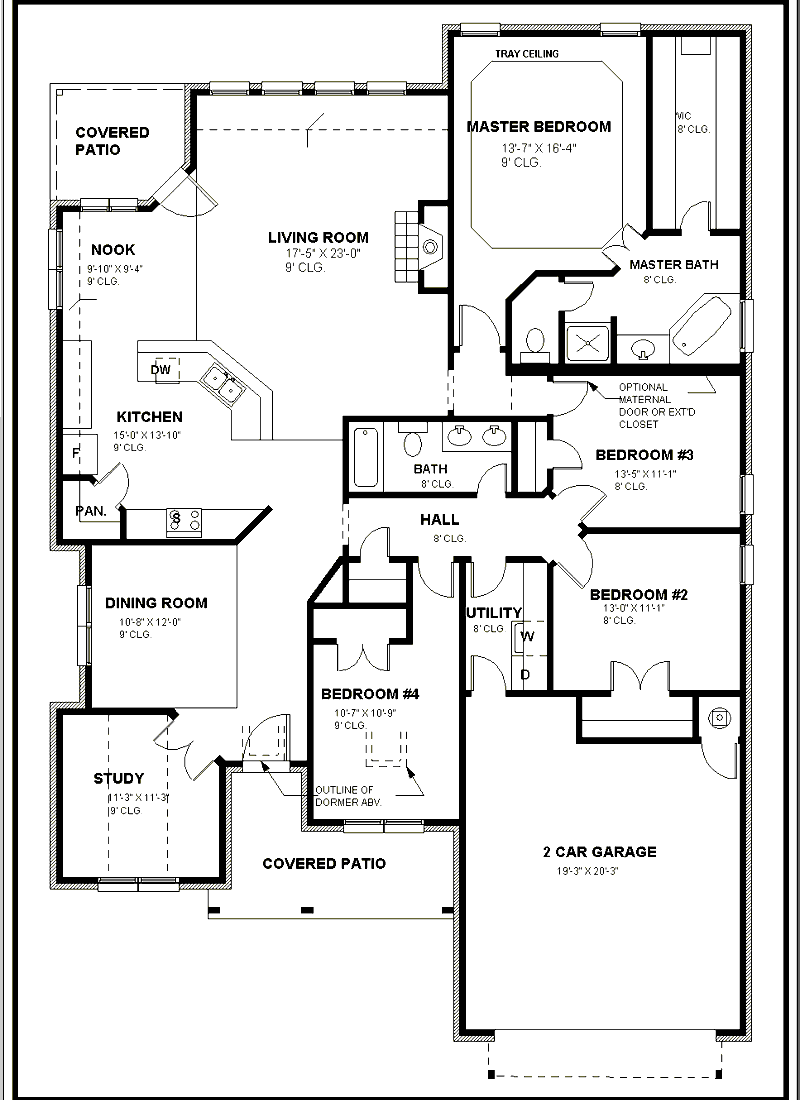 The things that you need to consider while drawing a floor plan, achieving a balance between practical issues and architectural details. Before falling in love with some majestic staircase or floor to ceiling windows, consider the safety of children, cleanliness, heating and cooling bill, and heating and cooling costs.
Presenting An Architectural Plan
After creating a correct and good architectural plan, you need to present your designs in a best way as an architect. We have another article about "How to Present Better Architectural Plans" you should read whether you want to make better plan presentations.
In summary, the knowledge of software and architectural details is important to make good presentations. As an architect, you need to up to date your presentations. If you need to develope your software skills such as Adobe Photoshop or Adobe Illustrator, you should take online courses.
Better architectural presentations depend on better architectural drawings and renders. You must do the best for architectural drawings. They should be clear and understandable. The clients or jury members are considering the 3D visuals of a Project beside the architectural floor plans.
In an architectural presentation, floor plans are auxiliary elements of the presentations. Floor plans make people who interest your project understand the spatial organizations and layout. Site plan and ground floor plan describe your apartment or building's entrance, floor plans describe the life at the space.
When presenting an architectural plan that you create by following the steps we mentioned above, make sure that the colors match each other and that the items, dimensions and lines look good. As in the examples above, the differences in the floor coverings, the colors used, the relationship of the floor plan with the environment affect our perception of the plan.